Ruth Halpern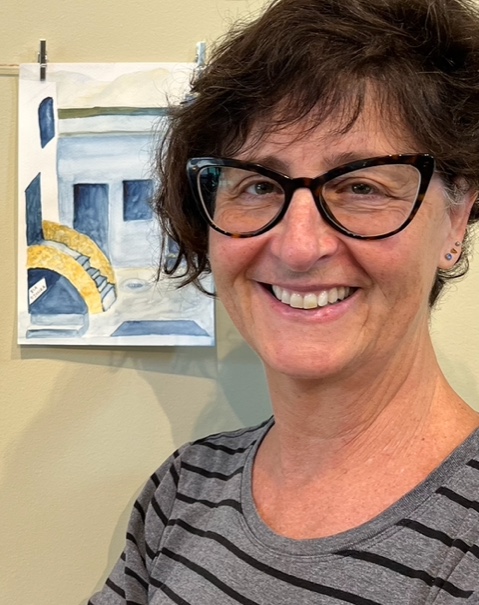 Ruth is a painter, a writer, and a professional spoken-word storyteller. She has been making art and telling stories since she was a child, and began to paint and draw seriously in 2018.
Her watercolor series hanging in the lobby portrays Fanghetto, an ancient village in Northern Italy, using only yellow ochre, indigo, and burnt sienna.
Ruth has been a member of The Hills for more than 20 years, and she is grateful for the warm, supportive community and the solace of swimming at dawn.

Next time you head up to the club, take a moment to stop and enjoy Ruth's beautiful artwork that will be featured this month in our lobby!
Would you like to show your art in The Hills Lobby? If so, please email [email protected].