Katie Barron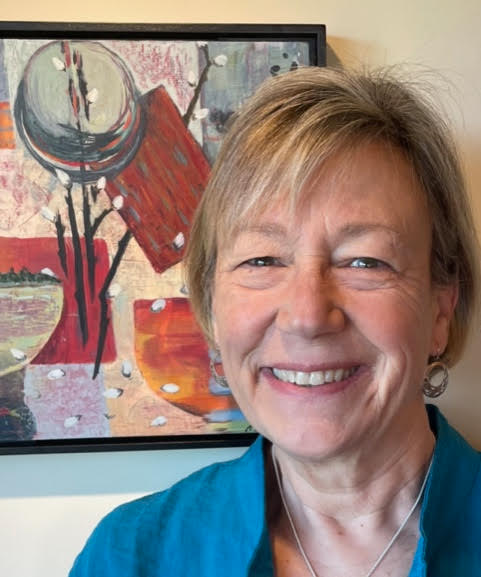 Making art and being creative has been a constant in longtime Hills' member Katie Barron's life. She feels that art allows her to explore images, color, ideas, solve problems, and practice "not knowing the outcome". "It helps me develop patience, acceptance, and pursue self-reflection. And it's a wonderful way to recharge and refresh from my career as a Registered Nurse and parent of two boys."

Last year Katie immersed herself in an intensive art program, the Creative Visionary Program. The CVP program pushed her further toward experimentation, to learning to be fearless, and to finding the image in the brush stroke. She believes this new-found wealth of techniques have led to the collection of paintings that are hanging on the lobby walls. Her hope is that each painting evokes a feeling of aliveness.

Katie would like to give a big "thank you" shout out to Hills member Sally Landis for encouraging her to show her work here at The Hills and also to her husband Alvin for his ever-present support, including making her terrific picture frames.

Next time you head up to the club, take a moment to stop and enjoy her beautiful artwork that will be featured this month in our lobby!

If you are an artist and would like to display your art in The Hills lobby, please email Sally Landis, [email protected].