Specialized Programs in Peak Fit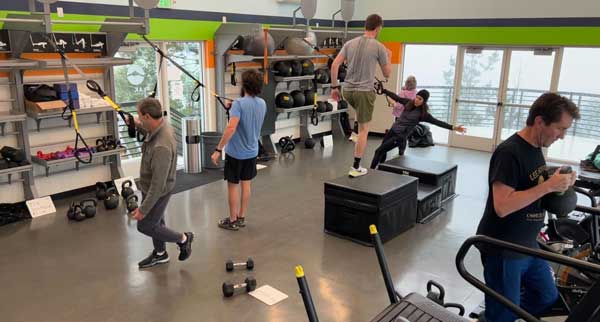 Our new Winter Legs class started Thursday, January 5. If you missed the signup deadline, just keep your eyes open for more seasonal classes coming in 2023!

Please remember to register for our classes as we need a minimum of 3 people for these small group classes to happen. If that minimum isn't met, class is canceled. If we cancel class, you don't pay. If you're new, REGISTER for a trial class! We'll make sure that your account is adjusted so that your first class is complimentary. We also ask that you cancel in a timely manner as our classes are limited in capacity. We're offering a 10-class package at $150; drop-in fee is $18 per class.

Our Peak Fit rates will be increasing effective February 1, 2023. Even with this increase, our rates are still competitive in the Bay Area. If you're planning on attending some Peak Fit classes or if you know you're running out of passes and want to continue your fitness journey, reach out to me to purchase a package before February 1 at our current rate. If you have any questions about this, send them my way.
New Peak Fit Class Rates
Member Drop-in fee: $20
Member 10-class package: $180 ($18 per class)
Nonmember drop-in fee: $22
Nonmember guest fee per session: $3
Nonmember 10-class package: $210 ($21 per class does not include guest fee of $30 for 10 classes)

Happy New Year to you and your loved ones!

- Jenn Nasab, Hills Fitness Coordinator, [email protected]