What Kind of Yoga is Right for You?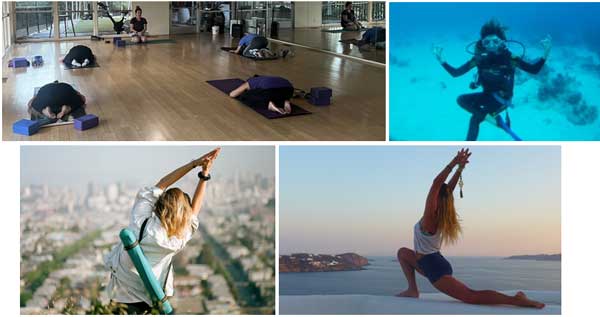 No matter your fitness level, yoga is great for the body and mind. But which class is right for you? This month I asked our instructors to define our yoga offerings. With their help, I have updated the Group Exercise class schedule, linked to this newsletter. Our instructors are eager to assist you, so please let them know if you are new or need guidance.
Yoga Classes offered at The Hills
Vinyasa Flow Yoga - from Anne-Sophie
Links breathe and movement. This class emphasizes the sequential movement between postures, coordinated with and guided by deliberate breath. Anne-Sophie's classes are intermediate, however, all are welcome.
Hatha Yoga - from Robert
This class is anatomically driven with just the right amount of breathwork and meditation. Hatha Yoga places special emphasis on controlled breathing and posture. Building core strength, which is key to good posture, is another important aspect of this type of yoga.
Gentle Yoga - from Anne Marie
Gentle Yoga class moves very slowly and is accessible to any level of practitioner. We utilize the available props and while the class might include standing poses, most of the time is spent closer to the ground exploring gentle movement or in stillness in supported restorative postures. A great class for anyone wanting to move slowly and simply. All levels are welcome!

Align and Flow Yoga - from Amie and Deborah
Align and Flow yoga is a harmonious blend of two distinct yoga styles that emphasizes precise alignment and seamless movement. This practice combines the meticulous attention to posture and body mechanics found in alignment-based yoga with the fluidity and graceful transitions of Vinyasa Flow, offering practitioners a balanced experience that enhances strength, flexibility, and mindfulness in every pose and transition.

Hatha Flow - from Amber
Hatha-based flow yoga class focuses on healthy alignment of the body to practice proper form, build strength, increase flexibility, and develop more functional movement patterns. The class will emphasize the marriage of breath and movement to encourage focus and increase ease throughout the body and mind. This class explores breaking down the different components of traditional yoga poses and using props to experiment with variations of these poses.