UPDATE FROM OUR GENERAL MANAGER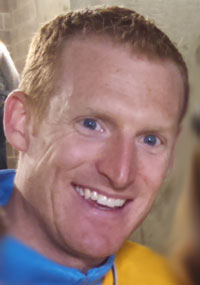 As of this writing, I have completed two great weeks at The Hills. Everyone has been so welcoming and I am so thankful to be part of such a caring and supportive community.
My goal in the first 30 days is to immerse myself fully in every aspect of the club — with members, programs, and the wonderful staff that make this club such a great experience.
Just this week I participated in the 7am swim class led by one of our outstanding team members, Erin. If you haven't experienced her training you're missing out! No matter what level of swimmer you are, you will learn something new and improve your techniques with her helpful coaching. There's also something special about being in the pool when the sun is breaking through. (Sorry, morning swimmers, if I let the secret out and we are packed with new swimmers!)
After my first 30 days, I will report back on the issues that I know have been weighing on many of your minds — like the gym expansion, lights on the Diablo tennis court, and new programming for things such as tennis. Thank you for sharing your questions and concerns. I will look into each one.
I heard that last month we had an awesome Halloween party put on by The Hills' staff and member volunteers. If you couldn't attend, below are some fun pics of Hills' staff posing in costume. A big thank you to all who made it a night to remember! (Check out our Facebook page for more from the party, including a link to a fun video created by one of our members.)
Finally, mark your calendar for a "meet and greet" event on Tuesday, December 9 at 7pm in the club lobby. I look forward to saying hello to those of you I haven't already met, and it's a great chance for you to discover our great staff and every-thing we have to offer.
In the meantime, don't hesitate to reach out if you ever have a concern or suggestion.
Take care,
Derek
dschulte@caclubs.com
(510)339-0234, ext. 11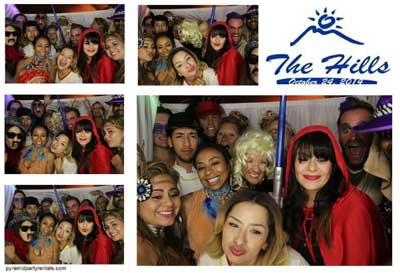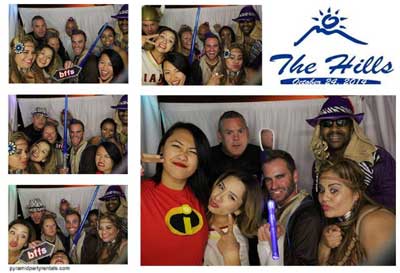 PROGRAMS & ANNOUNCEMENTS
Group Fitness for the Holiday Weekend
Please note that the club will be closed on Thursday, November 27 for the Thanksgiving holiday and our regular group fitness classes are cancelled over the weekend. Here are some specially scheduled alternatives to keep you moving!

Friday, November 28
Master Swim with Erin, 7-8am
Intro Swim with Erin, 8-8:30am
Spin/Sculpt with Luci, 9am
Yoga with Barbara, 4:45pm
Saturday, November 29
Yoga with Miriam, 9-10am
Spin/Sculpt with Luci, 10-11am
Personal Training News
Functional Fitness Revolution!
Free Trial Class on Sunday, December 7, 8–9am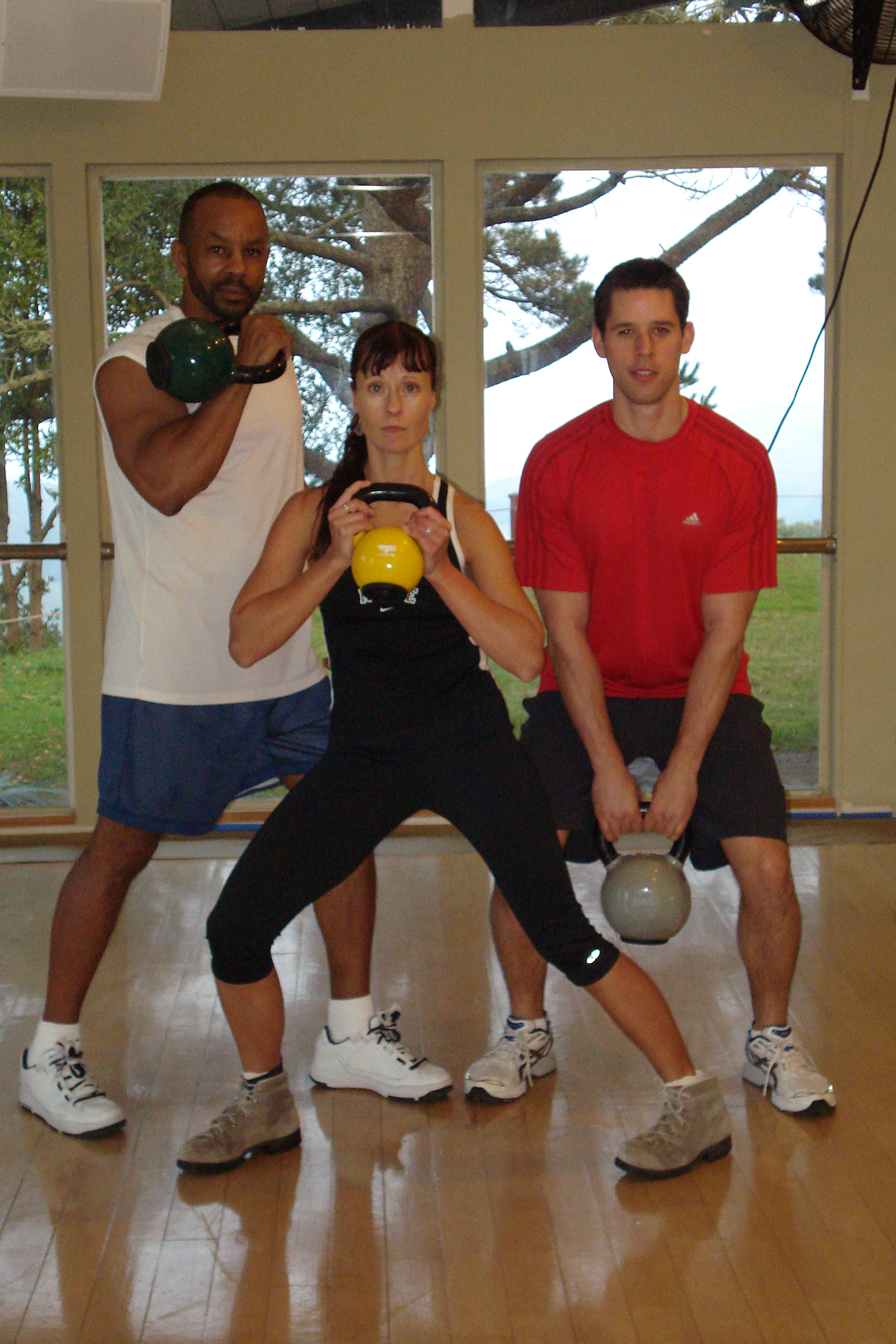 If your current fitness program has you struggling with boredom or lack of results, or if you simply can't find enough time to work out, you have to try Functional Fitness. Let's be clear—this is hard work, really hard! Think puddles of sweat and sore muscles. It is also guaranteed to provide supreme results.
In groups of 5 to 8 students, you warm up with plyometrics and movement exercises (like a track and field workout). We then throw heavy ropes, tighten stretch bands, and slide on gliding discs — all movements that create strength, muscle endurance and strong, connective tissue. Follow that with a routine of kettle-bell exercises and finally a stretch-and-cool-down finish.
Questions about Functional Fitness
Is it safe?
Yes, classes are taught by highly-trained fitness professionals. High-impact exercises will be modified as needed for your comfort.
Is it a guy thing?
No, women who train with Functional Fitness become stronger, leaner and get amazing results.
Is it fun?
Yes, classes are a blast and create great camaraderie.
For more info and to sign up, please contact
jallen@caclubs.com
.
$25 per class or $80 per month
Youth Training with Our Personal Trainers
For boys and girls ages 12 through 16 who want to boost self esteem and have fun, our personal training staff will provide safe instruction and positive encouragement.
FACT: Childhood obesity has more than tripled in the past 30 years. The prevalence of obesity among children aged 6 to 11 years increased from 6.5% in 1980 to 19.6% in 2008. The prevalence of obesity among adolescents aged 12 to 19 years increased from 5.0% to 18.1%. Obesity is the result of caloric imbalance (too few calories expended for the amount of calories consumed) and is mediated by genetic, behavioral, and environmental factors. Childhood obesity has both immediate and long-term health impacts.
Mondays & Wednesdays, 4–5pm
$35 per session; $300 for 10 sessions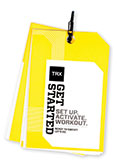 TRX Boot Camp
Join Sara for an incredible workout of suspension training with a twist. The workouts are intense and Sara teaches with compassion and determination. Her gentle spirit is welcoming and inviting. Start working towards your goals today.
Mondays & Fridays, 9:30–10:15am
$20 per session; $150 for 10 sessions
Non-members: 20% more
Coming Soon: TRX Spin
In January, Sara will introduce TRX Spin. It's a different kind of workout! Stay tuned for more information.
From the Pilates Studio
Private Pilates Training
At The Hills' Pilates Studio we're committed to meet the needs of every client. Working one-on-one with our trainers offers many benefits. Private Pilates is a great rehabilitation tool for injuries and other physical limitations, as well as en-hancing your athletic performance. It cannot be denied that diligent Pilates train-ing with a trainer builds a fit and toned body.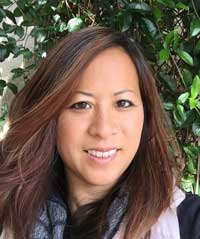 Meet our new Pilates Instructor Elizabeth Howe
Elizabeth is a San Francisco native and a student of Traditional Chinese Medicine, which includes the study of acupuncture, herbs and Chinese Tui Na massage. She also is certified in Swedish, Acupressure and Shiatsu massage.
Although Elizabeth was a lifelong fitness enthusiast, she found that after having two children, it became increasingly difficult to make the time to stay in shape. On a whim, she took a kickboxing class and was hooked on the Martial Arts. Cur-rently, she practices Tae Kwon Do and Kung Fu.
In 2011, Elizabeth sustained an injury to her knee and rehabilitated it primarily through Pilates. She found that the power of Pilates not only helped to heal her injury, but the practice left her even stronger and in better shape than prior to the injury. Elizabeth pursued her Pilates teacher's training soon after. Today, Eliza-beth continues her training with BASI International.
Ask Elizabeth about combining Pilates with bodywork such as shiatsu massage in a single session to propel you towards your fitness and training goals as well as in-crease your well-being.
To schedule an appointment with Elizabeth, contact our studio at
tbrewitz@caclubs.com
or schedule online at
Hills Pilates and Massage Scheduler
.
Pilates for Swingers (Golf and Tennis Players)
Strengthen your inner core to hit better shots. Our own "Pilates for Golf" expert Barbara Hoffer is offering sessions in November and December focused on im-proving flexibility and strength. Sessions will be limited to five players. For more info please contact Barbara at
Barbara@back9pilates.com
. To register, contact our studio at
tbrewitz@caclubs.com
or schedule online at
Hills Pilates and Massage Scheduler
.
Tuesdays, 6–7pm
Kids Club Expanded Hours!

Our on-site child care service is adding an hour on Wednesday and Thursday eve-nings to make it easier for you to get to your favorite class or work out longer. We welcome children ages three months to twelve years old for up to two hours. No reservations required, $6 per hour, members only. A registration form is required. Parents must remain on the club premises while their child is being cared for. Prepaid packages may be purchased at the front desk. We will track hours and advise when renewal is needed.
Kids Club will be closed for the following holidays (we may also close for special events with notice):
Thanksgiving
Christmas Eve
Christmas
New Year's Eve
New Year's Day
Fourth of July
Kids Club Hours
Monday/Tuesday/Friday, 9am–1pm and 4–6pm
Wednesday/Thursday, 9am–1pm and 4–7pm (extended!)
Saturday/Sunday, 9am–1pm