UPDATE FROM OUR GENERAL MANAGER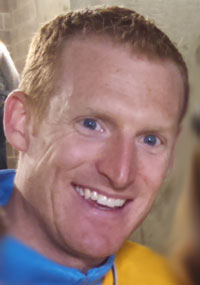 Dear Members:

Time flies when you are having fun! Even though it's getting colder outside, there is so much to do at the club.
One of the classes I've tried is "Pilates for Swingers" which will help any golfer or tennis player. Barb really knows her stuff and is so knowledgeable about the different movements that are needed to excel. Also check out the many Pilates courses that Therese heads up. Those classes are sure to get you closer to your fitness goals! I also tried out the Tai Chi class that Robin leads and found it to be very challenging. Plus, Birgitte has scheduled many group classes that will both motivate and keep you coming back for more. Or if you haven't had a fitness orientation from Jeff — he is tremendous, please get on his calendar. He put me on a course that's sure to get me back on track. He and his staff will get you focused on your goals for 2015.
I want to update you on some of the big projects that we're eager to see moved forward. The lights on the Diablo tennis court and the fitness center expansion are both pending approval by the county building departments. We are waiting for dates when we can move forward and I will keep you posted.
It's hard to believe that I have been at The Hills for almost a month. Again I can't thank you enough for the warm welcomes and smiles that you have given me. Please don't forget to stop by our manager's meet-and-greet event next Tuesday evening at 7pm in the club lobby.
Healthy and happy living,
Derek


CALENDAR OF EVENTS
Tuesday, Dec. 9: Meet-and-Greet the Management Team, 7pm in the Lobby
Wednesday, Dec. 24: Club closes at 4pm
Christmas Day, Dec. 25: Club closed; Happy Holidays!
Wednesday, Dec. 31: Club closes at 4pm
New Years Day, Jan. 1: Club closed; Here's to a Healthy 2015!
PROGRAMS & ANNOUNCEMENTS

Pre-Pay Your 2015 Dues — And Save!
Did you know that you can reduce the cost of membership by pre-paying your 2015 dues in full? Act before January 30 to receive a 5% discount for check payments and 3% for Visa, MasterCard or Amex charges. Contact Jeni to make arrangements at jnguyen@caclubs.com.
Group Fitness

Holiday Schedule
With the club closing at 4pm on Christmas Eve and New Years Eve (and of course we're closed on the holidays themselves), the group fitness schedule will be condensed. Watch for the holiday classes and times to be posted at the club later this week. We'll also send you this information in the next newsletter.

Yoga Level II with Robert
This class will challenge accomplished yoga folks, but is welcoming to all levels —including beginners. Give it a try!
Thursdays, 7-8:30pm


Pilates & Massage

Give the Gift of Health and Wellness
This holiday season, treat yourself or someone special to a gift certificate for Pilates and massage — separately or in combination. Pilates training can be catered to individual needs, everything from athletic conditioning to rehabbing a back or shoulder. Our massage program includes Thai, Shiatsu and Active Isolated Stretching which are all great bodywork techniques for health and rejuvenation. The perfect gift for yourself or for a loved one!

To learn more and to purchase a gift certificate, please contact our studio.
Hills Pilates and Massage Scheduler. For more information about any of these programs, please contact tbrewitz@caclubs.com.

Attention Guys: Are You Missing Out on Pilates?
Pilates training offers benefits for everyone. However, sometimes men shun away from the studio thinking that the training is wimpy and does not build the same muscle as the gym. On the contrary, Pilates can do wonders for guys of all ages and fitness levels.
A reformer or Pilates studio workout involves full-body core strength and sculpting where no muscle group is ignored. You get to tackle flexibility, often an issue for men, balance, deep core strength — and yes, Pilates tones the abs and the midsection, toning that elusive six pack. Perhaps most importantly, regular Pilates training both improves and prevents back problems so you can stay active in sports and improve your posture and lifestyle. All Pilates training is done in small groups under safe supervision by trained and certified instructors. Don't miss out — sign up to try it out, now! Learn more about the benefits of Pilates training for Men at this website: Pilates.about.com/Pilates for Men. For more info and to sign up contact our studio: tbrewitz@caclubs.com.
Mens' Reformer Class, Wednesdays at 5pm, or sign up for an
Introduction to Reformer Pilates, Mondays at 6pm (Starting January 4)


Personal Training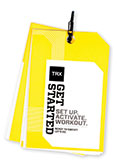 One Tough Hour: Spin and TRX Together
Want to get burn some calories on a spin bike and get a killer TRX workout? Feel like working your core the entire time you do your strength training? If so, join Sara for a booty-kicking workout that will get your heart rate up and help build muscle, TRX style. 30 minutes of spinning followed by 30 minutes of TRX will give you the complete workout you need in just one hour. Start your new year out right and reserve your spot. Class size is limited.

Starting January 8, Thursdays, 11:30am–12:30pm
$20 per session; $150 for 10-session package

Functional Fitness Revolution!
Free Trial Class on Sunday, December 7, 8–9am
In groups of 5 to 8 students, you warm up with plyometrics and movement exercises (like a track and field workout). We then throw heavy ropes, tighten stretch bands, and slide on gliding discs — all movements that create strength, muscle endurance and strong, connective tissue. Follow that with a routine of kettle-bell exercises and finally a stretch-and-cool-down finish.

For more info and to sign up, please contact jallen@caclubs.com.
$25 per class or $70 per month (Corrected price, previously advertised as $80/mo)