Update from Our General Manager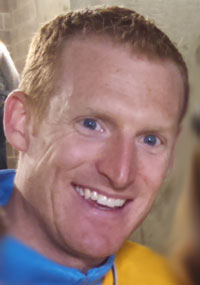 Dear Members,
The New Year is upon us and I am excited as to what 2015 will bring.
It is hard to believe that I have been here for two months and during that time I have enjoyed getting to know a lot of you through different venues here at the club.
With all of the fitness opportunities we provide here at The Hills, and to support your New Year's resolutions, we thought it would be a great idea to put together a challenging new program for you. We're calling it the 90-Day Club Passport, and we hope it opens a new world activities for you to try.
The Passport will encourage you to get active — doing some things you already love while sampling new aspects of the club that maybe you didn't know existed. More details are below. I hope you'll consider signing up and going for those cash prizes!
An update about the major projects you've been waiting for — the fitness center expansion and lights on the Diablo tennis court. I've learned that the permitting process is taking longer than originally anticipated. But recently, the county had another walk-through at the club and their assessment is expected by mid-January. Their findings would then be released to the other government agencies for review. We should hear something definitive by March. I wish there was something we could do to speed things up, but unfortunately we are at the mercy of the process. I appreciate your patience and will provide updates when there's any news to share.
With the New Year, it's a good time to provide some updates on policies here at the club:
The club's policy has always been that children over the age of 21 are no longer entitled to club privileges under the family membership. Now, continuing students ages 21 to the end of age 26 can purchase a short-term membership to access the club during school breaks. Please call my office or Jeni in accounting to make arrangements.
Please do not share your scan card with other members on your account or with non-members. Each card is specifically coded to your account and brings up your photo. This is very important to ensure the security, safety and harmony of our club. If you haven't already, please get your photo and card updated.
Children under the age of 14 cannot be left unattended anywhere in the club. This includes the pool area, club house, and lobby. They must be supervised by a guardian over the age of 18.
Every membership is entitled to 15 free guest passes per year. Passes can be used between January and May and September through December. A maximum of 4 free passes can be used per day.
Annual dues prepayments must be received before January 31. Prepay your full, annual dues and save up to 5%!
Finally, mark your calendars for our monthly meet-and-greet with the managers Friday, January 16 at 9:30am. This is a great time to meet some of the staff, find out about different activities going on around the club and make new friends. Snacks and drinks will be provided.
Again I am so excited to be a part of the community here at The Hills and I wish everyone the best for 2015!
Healthy and happy living,
Derek
dschulte@caclubs.com
Programs and Announcements
A New Year's Challenge! The 90-Day Club Passport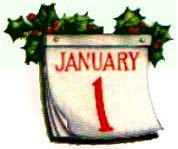 With over 30 fitness and well-being programs to choose from, our Passport program gives you incentive to try some new activities in the New Year! Complete at least 12 different activities in any of the next three months and receive a $20 credit for each month (up to $60) on your account. Complete 12 activities during each of the three months and you will be entered to win the Grand Prize of a $250 account credit. Staff members will date and initial completed activities, one per visit. Ask the front desk for your Passport and get started today!
Happy 2015 from The Hills Pilates Studio!

Let this be the year you try Pilates training. It can change your life! Get stronger and leaner and become pain free!
For more information about any of our programs, please contact
tbrewitz@caclubs.com
.
Problems with Your Back?
Try our specialized Better Back Reformer program, where we work on deep-core strength, spinal stabilization and alignment.
Now on Mondays at 6pm with Patricia Brown
On Wednesdays at 6:30pm and Fridays at 4pm with Therese Brewitz
Pilates for Swingers (Golf and Tennis Players)
Strengthen your inner core to hit better shots. Our own "Pilates for Golf" expert Barbara Hoffer is offering sessions in January and February focused on improving flexibility and strength. Sessions limited to five players. For more info, contact
Barbara@back9pilates.com
or
tbrewitz@caclubs.com
.
Sign up online at Hills Pilates and Massage Scheduler.
Tuesdays, 6-7pm, January 13, 20, 27 and February 3
Already a Reformer Fan? Tell Your Friends and Save!
Starting January 1, invite a friend to try the Pilates Reformer for free. You get one free session and two more if your friend signs up for a class (space permitting).
Group Fitness

Tackle a New Challenge in the New Year
Our Group Fitness Manager Birgitte Rohrbach wishes everyone a Happy New Year and says she's looking forward to seeing everybody in class! She adds,"the group fitness schedule has so much variety and so many classes, I want to encourage Hills members to look at the schedule and try something new!"
Check out the Group Fitness Schedule Online
Aquatics News


Please visit The Hills website to register for these programs under the Aquatics tab.
Pre-Competition Swim Team
We are restarting our pre-competition swim team on Wednesday, January 7. This eight-session program is a great way to introduce your kids to the sport.
Wednesdays and Fridays through March 27
Register online and save $10!
Manta Rays (Pre-swim Team)
Swimmers ages 5 to 8 learn basic swimming skills, including all four strokes. Team activity skills and swim safety are introduced. Swimmers learn to swim and dive (or jump) in deep water. Instruction is conducted in and out of the water.
Wednesdays and Fridays, 4–4:30pm
Tidal Waves (Novice Swim Team)
To join this program, swimmers ages 6 to 10 must demonstrate these prerequisite skills: 50 yards of freestyle with side breathing; 25 yards of back swimming; Treading water for 30 seconds; Streamline off wall for five yards. This program prepares swimmers for the competitive team.
Wednesdays and Fridays, 4:30–5pm
Tadpoles (Intro to Swimming)
Three- to five-year olds enjoy fun pool activities and songs as they learn to be comfortable swimming in four feet of water by completion of this class. Floating, swimming motions, jumping in and supported kicking are introduced.
Sundays (starting February 4), 10–10:30am

CPR Certification with Erin Lucas

Members are invited to earn their American Red Cross CPR certification here at The Hills. We have two opportunities coming in January. Book by email to Erin:
elucas@caclubs.com
.
Thursday, January 15, 5:30–8:30pm
Monday, January 26, 6:30–8:30pm
Members: $60, Non-members: $80