UPDATE FROM OUR GENERAL MANAGER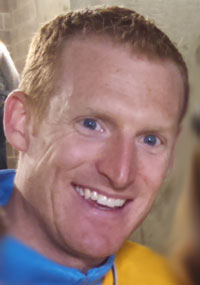 Dear Members:
I'm blown away by the positive response to our new 90-Day Club Passport program! It's so exciting to see The Hills focused on a program that incorporates so many departments.
When you join the Passport program, you'll be encouraged to experience a wider range our many fitness activities and opportunities. Here are some of the comments I've heard from participants so far:
"It's been great to be challenged to try new things at the club. I was used to doing the same things, but now I am enjoying trying new programs!"
"I haven't swum laps in a couple of years. The Passport encouraged me to get back in there."

"This is fun and helps me to focus."
If you haven't tried the Passport, it's not too late. Stop by the front desk and pick one up. Coming soon is a new set of activities for the February Passport! Remember you get a $20 credit on your account for completion of 12 of 30 suggested activities. If you complete 12 activities in each of the three months, you are in the drawing for the grand prize of a $250 account credit.
Let's continue to stay active and have fun and encourage those around us to do the same!
To a happy and healthy 2015,
Derek
dschulte@caclubs.com
IMPORTANT REMINDERS
"Breakfast Social" this Friday
Meet and greet The Hills' managers and mingle with fellow members! Refreshments provided.
>This Friday morning, 9:30-10:30am


Last Chance to Save on Annual Dues
Prepay your full, annual dues and save up to 5%!
>Prepayments must be received before January 31.


Sauna Safety and Courtesy
Towels, clothing, newspapers, or any other flammable articles may not be left unattended in the saunas. This is a fire danger and also inconsiderate of other members who want to relax without sitting around wet socks, bathing suits, towels and other personal belongings. Unattended items will be removed and placed in the lost and found.
CPR Certification with Erin Lucas
Members are invited to earn their American Red Cross CPR certification here at The Hills. We have two opportunities coming in January. Book by email to Erin:
elucas@caclubs.com
.
Thursday, January 15, 5:30–8:30pm
Monday, January 26, 6:30–8:30pm
Members: $60, Non-members: $80 
PROGRAMS & ANNOUNCEMENTS
Pilates & Dance News
Dance for the Youngest Kids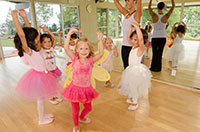 Our pre-ballet, dance and movement class for ages 3 to 5 is here again. This class is a wonderful introduction to the love of dance and music. The class is geared around imagery and storytelling, and introduces simple ballet steps. Please note the new class time. For more info and to register please contact:
tbrewitz@caclubs.com
. 12 classes, $170.
>Thursdays, 3:15–3:45pm, starting February 19
Kids' Intro to Dance and Pilates!
This is a brand new class for boys and girls, 6-10 years old with little or no previous dance experience. Children spend hours hunched over computers and smartphones. They need activities that can develop core strength, flexibility and good posture. Most importantly, we want them to fall in love with movement. This is also great "cross training" for young athletes and introduces young dancers to ballet. Dance practice will include both structured ballet barre and fun floor work. Students explore ballet, modern dance and musical theater. Dance is followed by 30 minutes of mat Pilates carefully designed for this age group. Classes led by
Therese Brewitz
, certified Pilates Instructor, ballet instructor and triathlete. For more info and to register please contact:
tbrewitz@caclubs.com
. 12 classes for $190.
>Thursdays, 3:45-4:45pm, starting February 19
Pilates for Runners & Triathletes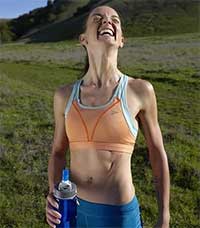 Led by Pilates Instructor Caitlin Smith, elite ultra runner and winner of the 2013 Oakland Marathon and the Nike Women's Marathon in San Francisco, Caitlin can testify to the benefits of using Pilates as cross training for runners of all levels. Practicing Pilates allows three main things to develop: strength, flexibility, and balance. Runners often have weak gluts, hamstrings, and core muscles — conditions which can lead to injury. Frequently runners don't stretch, which compromise stride length, lung capacity, and body awareness. This workshop includes three take-home core routines and one stretching routine to incorporate into your training. For more information and to register, please email:
tbrewitz@caclubs.com
. $90 for all three workshops or $40 per drop-in (Non-members $100/$45)
>Three Saturdays, February 7, 14, and 21, 10–11am
Sign up for these programs online at Hills Pilates and Massage Scheduler (found under the "Events" tab)


Group Fitness News
Birgitte is Back for Spin/Sculpt & Circuit
I can't wait to see everybody in my classes!
Spin/sculpt with a half-hour of spin cardio, then a half-hour of strength training.
> Tuesdays 11:30am
Circuit Training
>Tuesdays, 6-7pm
Check Out Something New on the Schedule
Join Vicky for Family Yoga
All levels and age groups are welcome.
>Saturday mornings, 8am
Barre Class
A great way to "ballet" yourself into shape! If you have not already tried this fun, challenging workout, January might be the time.
>Mondays, 4pm and Thursdays, 6pm
Tai Chi
Increasingly popular and a good fit for all ages.
>Wednesday mornings, 8am
Level II Yoga
Taught by Robert, all levels are welcome. He will suggest modified poses for comfort and safety.
>Thursdays, 7-8:30am
Spin Marathon Fundraiser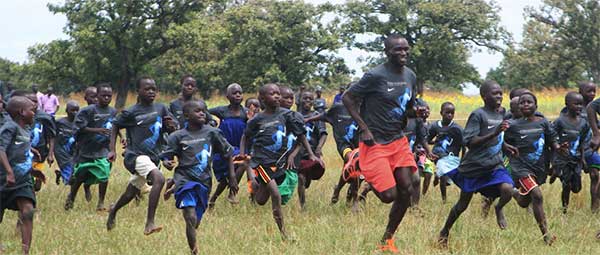 Four consecutive one-hour spin classes! Come for as much or as little as you like. Snacks and post-ride beverages provided! The classes are free, but donations will gladly be accepted to support the Achon Uganda Children's Fund, an organization begun by instructor Mike Fee's dad and now run by Mike and his family. AUCF brings medical care, water, sports programs and other services to rural Ugandans. For more information, visit www.achonugandachildren.org. Cash or check donations (made out to AUCF) will be accepted, or you can donate online.
>Sunday, February 1, 10:30am—2:30pm