UPDATE FROM OUR GENERAL MANAGER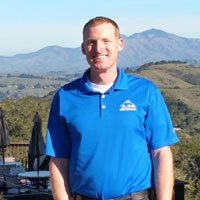 Dear Members:
Many of us started the New Year with at least some resolutions in mind. Now it's February and it's likely you haven't gotten started. Don't give up! Let me share some ideas that might help you refocus on your resolutions.
I found an interesting article that showed that 45% of us at least think about some resolutions this time of year. But if you've fallen off track already — you're not alone! Fact is, only eight percent of people who think generally about their goals will be successful at achieving them!
That's a disheartening statistic, but there's a better way. Instead of thinking in general terms ("I'd like to lose weight"), sit down and write out some explicit resolutions. Your goals might be fitness-related ("Try Pilates, Take a New Class, etc."), or about changing a relationship ("Call Uncle Joe"), or eating more healthy foods ("Salad, Not Fries"). The point is by setting specific and attainable goals, you can be 10 times more successful in achieving them! (Source: University of Scranton Journal of Clinical Psychology.)
Another way I think about the New Year is that it's an opportunity to press our personal "reset button." Just as you occasionally need to reboot electronic or computer equipment, you can do the same for yourself!
Why not commit yourself to a fresh start? Get a pen and paper and start writing those goals! Then pick up the phone and "reboot" an old friendship. Or schedule that appointment with a personal trainer. Or try a new activity at The Hills. It isn't too late to make some changes, and life is too short to postpone your happiness.
To get you motivated, our 90-Day Passport Program is the ticket to immediate and positive changes in your healthy lifestyle! The Passport lists 30 various activities around the club. If you'll try at least 12 of these activities during the month, we'll credit your account $20. Pick up your February Passport at the front desk and get started today. (If you complete the program in January, February and March, you'll be entered to win a grand prize of $250!)
We are a community here at The Hills — let's do this together!
To a happy and healthy 2015,
Derek


PROGRAMS & ANNOUNCEMENTS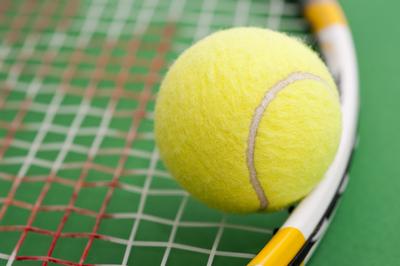 Free Tennis Clinic Next Saturday
Join USPTA Elite Professional Eddie Pasternak for a free one-hour tennis clinic at The Hills! Eddie does these clinics once a month, and the class is open to players of all skill levels. Check out Eddie in this YouTube video as he explains his coaching approach and offers a few tips!
Saturday, February 14, 12–1pm

New! Cafe Winter Hours
Take advantage of the convenience and delicious food of our café. This year, we're keeping the café open throughout the winter. Stop in and try one of Brenda's daily specials. Wednesday through Sunday, 11am—6:30pm
New! Online Guest Waiver
To speed up the process of checking in your guests, we now have online electronic waivers. On The Hills' website, just click the guest waiver link (found on the homepage). The waiver can also be accessed with your smartphone on our mobile-friendly website.
Club Policy Highlights
Here are a couple of timely reminders about the club's rules and regulations:
All guests must be accompanied by members at all times.
Parents are responsible to observe and, when needed, correct their children's behavior at all times and in all areas of the club. Children under the age of 14 are not permitted to be at the club without direct adult supervision. Please don't leave your children unattended while you swim or workout. You can take advantage of our Kids Club, which offers onsite child care at reasonable rates and convenient hours.
Managers Meet-and-Greet
Mix and mingle with The Hills management team including our GM Derek Schulte. This monthly get together is an informal opportunity to explore the club's programs, meet other members, and discuss any issues of concern. Light refreshments served.
Wednesday, February 18, 6pm
 
CPR Certification with Erin Lucas
Members are invited to earn their American Red Cross CPR certification here at The Hills. Book by email to Erin: elucas@caclubs.com.
Monday, February 23, 6:30–9:30pm
Members: $60, Non-members: $80


PERSONAL TRAINING HIGHLIGHTS
New Class! Spin/TRX
Want to burn some calories on a spin bike and get a killer TRX workout? Feel like working your core at the same time you do your strength training? If so, join us for a "booty kicking" workout that will get your heart rate up and help build muscle. The class provides 30 minutes of spin, followed by 30 minutes of TRX work—a complete workout in just one hour! Class size is limited. Contact Sara Mohn to sign up at dawnister@yahoo.com.
Thursdays, 11:30am-12:30pm
$20 per session, $150 for 10-pack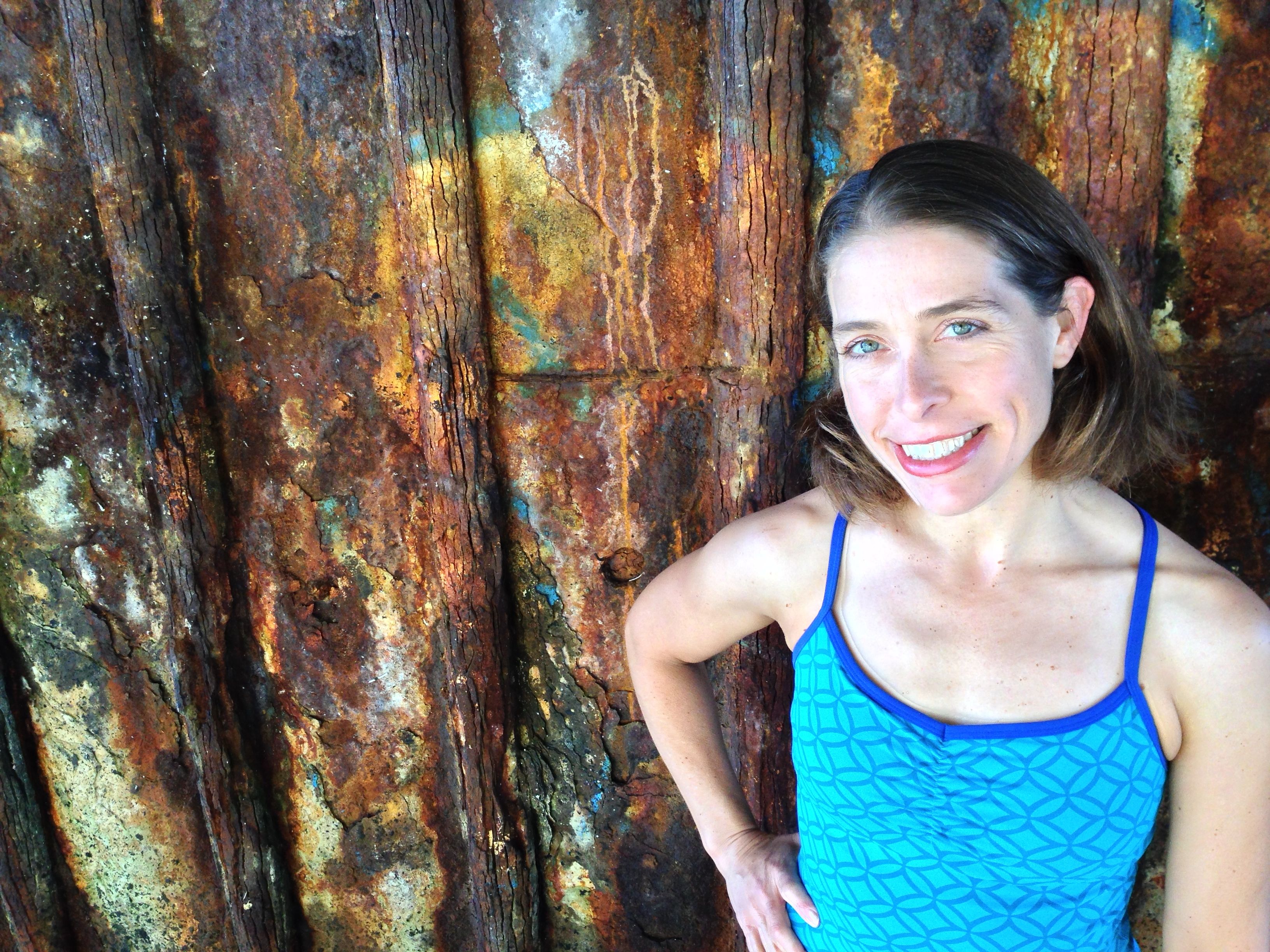 Life Coaching with Meredith Mills
Meredith is now a certified Life Coach and has been an ACE-certified Personal Trainer for 10 years. She consults with club members to help them get the most from all of the club's programs in order to lose weight, increase energy, and feel healthier. To celebrate her anniversary at The Hills in February, Meredith is offering a complimentary 15-minute consultation in person or over the phone! Tell her about your health and fitness goals, and she'll provide some personalized recommendations and guidelines. You can reach her at meredith.mills.lifecoach@gmail.com.



PILATES & DANCE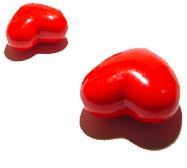 Valentine Gift Cards
This is the perfect gift of health and wellness for someone you love or perhaps for you! Massage is a proven way to reduce stress, aches and pains. Pilates training offers a great tool for core strength, muscle tone and improved fitness. You can choose any Pilates service, Thai massage or Shiatsu massage with a gift card in any amount. Buy online at Hills Pilates and Massage Scheduler or contact tbrewitz@caclubs.com.

Dance for the Youngest Kids
Our pre-ballet, dance and movement class for ages 3 to 5 is here again. This class is a wonderful introduction to the love of dance and music. The class is geared around imagery and storytelling, and introduces simple ballet steps. Please note the new class time. For more info and to register please contact: tbrewitz@caclubs.com.
Thursdays, 3:15–3:45pm, starting February 19
$170 for 12 classes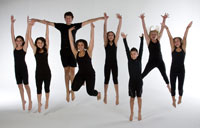 Kids Intro to Dance and Pilates
A brand new class for boys and girls, 6 to 10-years old. No previous dance experience required. Children spend hours hunched over computers and smartphones. They need activities that can develop core strength, flexibility and good posture. Most importantly, we want them to fall in love with movement. This is also great "cross training" for young athletes and introduces the concepts of ballet. Practice will include both structured ballet barre and fun floor work. Students also explore modern dance and musical theater. Dance is followed by 30 minutes of mat Pilates carefully designed for this age group. Classes led by Therese Brewitz, certified Pilates Instructor, ballet instructor and triathlete. For more info and to register please contact: tbrewitz@caclubs.com. Thursdays, 3:45-4:45pm, starting February 19
12 classes for $190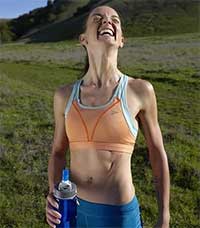 Pilates for Runners & Triathletes
Led by Pilates Instructor Caitlin Smith, elite ultra runner and relay winner of the 2013 Oakland Marathon and the Nike Women's Marathon in San Francisco, Caitlin can testify to the benefits of using Pilates as cross training. Pilates allows three main things to develop: strength, flexibility, and balance. Runners often have weak gluts, hamstrings, and core muscles — conditions which can lead to injury. Frequently runners don't stretch enough, which compromise stride length, lung capacity, and body awareness. This workshop includes three take-home core routines and one stretching routine to incorporate into your training. For more information and to register, please email tbrewitz@caclubs.com.
Three Saturdays, February 7, 14, and 21, 10–11am
$90 for three workshops or $40 per drop-in (Non-members $100/$45)

Sign up for Pilates and dance programs at Hills Pilates and Massage Scheduler (found under the "Events" tab)


GROUP FITNESS NEWS
Schedule Change
Spin/Sculpt on Tuesdays at 11:30 is cancelled. But hopefully you can join Birgitte's class 90 minutes earlier.
Tuesdays, 10-11am

Try Something New!
Many of you are exploring new classes this month, encouraged by the Passport Pro-gram. We hope that you have found some new inspiration! If not, take a look at the Group Fitness Schedule. Here are a few highlights to consider:

Hills Barre Classes
These fun, ballet-oriented workouts are growing in popularity!

Yoga
We have many options for yoga practice and encourage you to try the different teachers and styles. Try Level II, which has space and is open to all levels of experience.
Thursdays, 7-8:30pm

New to Spin?
Try one of our classes that combine a half-hour on the bike and a half-hour of strength and stretch.


AQUATICS
Please visit The Hills website to register for these programs (under the Aquatics tab).



Tadpoles (Intro to Swimming)
For kids ages 3 to 5, this class integrates fun activities and songs to engage your child and to create a friendly pool environment. Swimmers will be comfortable swimming in four-feet of water by the end of this class. Floating, swimming motions, jumping in and supported kicking are introduced.
Sundays, 10–10:30am

Manta Rays (Pre-Swim Team)
For ages 5 through 8, a review of basic swimming skills and all four strokes. Team activity skills and group swim safety is introduced. Swimmers will learn to swim in deep water as well as jump or dive into deep water. Instruction will be conducted in and out of the water.
Wednesdays and Fridays, 4–4:30pm

Tidal Waves (Novice Swim Team)
Swimmers ages 6 through 12 must first pass the prerequisite for swim team:
*50 yards of freestyle with side breathing
*25 yards of back swimming
*Treading water for 30 seconds
*Streamline off wall for five yards.
This class prepares swimmers for the swim team and take place in the main pool and diving well with additional on-deck coaching.
Wednesdays and Fridays, 4:30–5pm

Spring Swim Team
Starting February 23, kids are encouraged to secure a spot on the team before it fills up this summer. Intermediate swimmers will learn the fundamentals of all strokes as well as how to compete. Advance swimmers will train to compete. We are looking forward to winning our third league championship in a row this summer!
Contact Coach Shad about tryouts for swim team: Swimfast2400@aol.com