UPDATE FROM OUR GENERAL MANAGER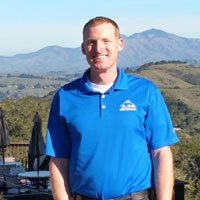 Dear Members:

As some of you have noticed, we've recently made some positive changes around the club. Technology upgrades are one of the improvements. For example, we've completely switched our TV, Internet, and phones to Comcast. This provides up to five-times faster Wi-Fi around the property.
Many you have noticed the improved Wi-Fi performance while browsing or emailing over a nice meal or beverage at the café. In the fitness center, we now have 37 TV channels instead of six! This is perfect timing for one of the most exciting events of the year — "March Madness." (And, no, I'm not talking about compiling all your tax documents and handing it off to your accountant!)
Another great addition will be all-natural smoothies in our café! This nutritional menu item will be introduced April 1! Come enjoy a healthy portion of fruits and veggies in the form of a delicious, rehydrating smoothie.
Finally, I'm excited to share news about the fitness center expansion and tennis court lights. We've now moved to the next stage in the permitting process. The initial evaluation took way longer than anticipated because Contra Costa County building officials were focused on a large refinery project. Believe me, to move this project along, we've been doing everything we can in terms of proactive communications and polite "nudging." The County predicts we should expect a final hearing in April.
Thanks for your patience during this waiting period. We will move forward together!
Be happy and healthy,

Derek



PROGRAMS & ANNOUNCEMENTS
GROUP FITNESS
Passport Opens New Doors
The past few months, the club's Passport Program encouraged many of you to try new classes and activities. The point is to help you find new ways to stay in shape and feel good. Keep it up by taking advantage of the wide variety of group fitness classes offered every week. Please turn in your March Passport by April 1st, winner of the $250 Grand Prize will be announced in the April newsletter.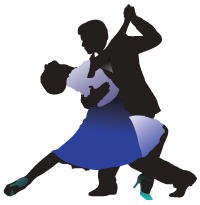 Ballroom Dancing is Back
Domonick is starting a new ballroom dance class! In addition to the popular 6:30pm class, we are now offering a new class on Friday evenings. We hope that you will take advantage and have fun learning something new! Sign up by emailing Domonick@theopener.com.
>Fridays, 7:35pm, starting March 27

Looking for a New Core Instructor
Our Saturday 10am core class still needs a permanent instructor. With so many great instructors already working at The Hills, it's tough to find a good addition to the team. But we're looking! Meantime, we'll keep the class going so please be patient as we interview new candidates.

Yoga Absences
Apologies for the recent occasions when an assigned yoga instructor failed to show up (for a variety of personal reasons). We understand it's frustrating to come to the club ready for class to find there's no teacher. We always do our best to deliver the promised schedule of classes, but some situations are beyond our control.
 

PILATES & DANCE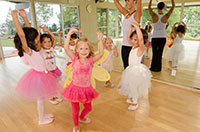 Dance for the Youngest Kids
Our pre-ballet class for 3 to 5 year olds is a wonderful introduction to the love of dance and music. The class is geared around imagery and storytelling, and introduces simple ballet steps. We dance to music from Frozen, The Nutcracker, and other popular musicals. Classes led by Therese Brewitz, certified Pilates instructor and ballet teacher. For more info and to register please contact: tbrewitz@caclubs.com. Or visit the HILLS BALLET website.
> 12 classes for $170; Drop in for $15
Thursdays, 3:15–3:45pm


AQUATICS
Pre-competitive Swim Teams Run through May
Manta Rays, Tidal Waves and Tadpole swim programs are a great way to learn the basic strokes and prepare for swim team tryouts. Sign up for sessions throughout the month of May at:
https://thriva.activenetwork.com/Reg4/Form.aspx?IDTD=5507582&RF=11909842