UPDATE FROM OUR GENERAL MANAGER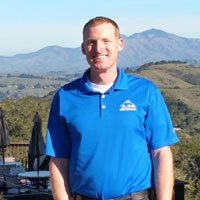 Dear Members:

The club has been in full swing these past couple of weeks, with more folks enjoying the summer weather and our day campers playing and swimming. I'm thrilled that our programs and operations are running smoothly. We're all looking forward to a wonderful summer at The Hills!

I have some exciting technology news! We are near ready to roll out a new app that will make managing your club experience a whole lot easier. It's a system that integrates everything from reserving a cabana at poolside to registering your kids for Tae Kwon Do. With the app installed on your smartphone or tablet, you'll be able to review the group fitness schedule, reserve spots in your favorite classes, register guests, pay your monthly dues, and much more. Look for more information sometime next month.

We're starting a new format for small group training in July. Now, you can explore the full variety of our training programs by purchasing a single package of sessions for once, twice, or three times a week workouts. At your convenience, you'll have six full weeks to explore 54 TRX and Functional Fitness training options. Whether you want to work out every day or just a couple times a week, you can tailor a custom "cross training" program and realize substantial savings compared to the traditional fee structure. Full details are below. Please consider this new approach to small group training at The Hills.

I am also pleased to introduce a few new additions to our Hills family. Our esteemed tennis pro, Eddie Pasternak, will now assume management of The Hills' tennis program where we are looking to expand the number of members involved and excited about this life-long sport. Additionally, Lexi Bevins is a new instructor for our youth tennis program. Plus, we are adding two new personal trainers in the fitness departments; Krag Rasmussen and Angelique Pine. Please read about their backgrounds below and welcome them all to the club!

Finally, a note about the gym expansion and tennis lights. At this point, we are in a holding pattern with the county pending a secondary hearing. Please know that we are pushing all the buttons at our disposal to get these projects approved.

Thanks for your cooperation and for all of the constructive feedback and suggestions I receive.

To your health and happiness,
Derek
PROGRAMS & ANNOUNCEMENTS

Free Tennis Clinics
Join USPTA Elite Professional Eddie Pasternak for a free one-hour tennis clinic at The Hills! Eddie does two clinics each month during the summer that cover all the skill levels. Check out Eddie in this YouTube video as he explains his coaching approach and offers a few tips!

Introduction for Beginners
Sunday, June 28, 4pm
Intermediate/Advanced (*note date change for July)
Sunday, July 12, 4-5pm
Introduction for Beginners
Sunday, July 26, 4-5pm



Register for Summer Activity Sessions
Be sure to register your kids for The Hills' popular week-long Summer Activity sessions. Choose from Sports Camp, Tennis Lessons, Swim Lessons and Junior Lifeguard instruction. Sign up early to get the weeks that work for your family's summer schedule. Registration is fast and easy online.

Group Fitness News

Try a New Class This Summer
With longer days and more relaxed schedules, summer is the season to try a new class at The Hills! Our yoga classes are particularly popular and we encourage all members to try one, regardless of your skill level. Here are some things to know before you attend any of the group classes, but particularly mind/body classes like yoga.
Arrive early, especially if you are a new to the class. This will give you the opportunity to relax, introduce yourself, and discuss any injuries.
Stay hydrated.
Listen to your own body. A great class will inspire and challenge you, but be careful not to push beyond your limits. As you gain strength, you will be able to do more.
Ask questions. If there is not an appropriate time during the class, then stay after. All our instructors are happy to discuss your concerns.
Finally, tardiness happens. If you find that you are running late, please enter quietly and respectfully. Try to create as little disturbance as possible as you gather your things for the class.
On behalf of the entire group fitness department, we look forward to seeing you!


Personal Training

Introduction to Nia Event
Nia is a mind-body wellness activity that you'll love! It's a great cardiovascular program, fusing martial arts, healing arts, and dance. You'll be using whole-body, expressive, grounded movements. Nia is truly life changing!

To raise awareness of Nia at The Hills, we're planning a special introductory event hosted by certified Nia instructor Lorna Moglia and the entire training department. You'll hear from participants about their early experiences, and Lorna will discuss her coaching and training services. Then you can experience an hour-long session of Nia led by Lorna!
> Sunday, July 12, 3pm

New Fitness Packages and Programs
Beginning in July, all of the small group fitness programs will run concurrently for six weeks. Buy a package or drop in and try something new. Choose from Functional Fitness, TRX, TRX/Spin, TRX Boot Camp, or Extreme TRX Circuit.

You can choose from 54 sessions during the six-week program. We'll help you set your fitness goals, and take measurements at the outset and at the end to prove your progress! You can track your progress on the MyFitnessPal app, and also attend a nutritional seminar. Class sizes of four to eight students.

Package Options
1 times per week $100 (6 sessions = $16.66 per session)
2 times per week $160 (12 sessions = $13 per session)
3 times per week $200 (18 sessions = $11 per session)
Drop In Rate $25 (non-members 20% more)


New Classes Coming in July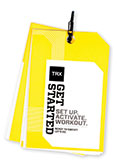 Beginning July 2, we're kicking off an Extreme TRX Circuit class led by Brenda Rodriguez.
Thursdays, 9:15am

Beginning July 6, we're starting an evening TRX class.
Mondays and Wednesdays, 4:30–5:15pm

Beginning July 7, we're adding an evening Functional Fitness class.
Tuesdays, 7:30pm

Take advantage of our introductory price for one-on-one, personalized TRX workouts — save even more with a 10-pack!
$75/workout
$600 for 10 (By appointment)

Soon we'll be kicking off our popular summer programs for kids including basketball, fitness training, etc. Watch for further announcements.


Welcoming New Faces at The Hills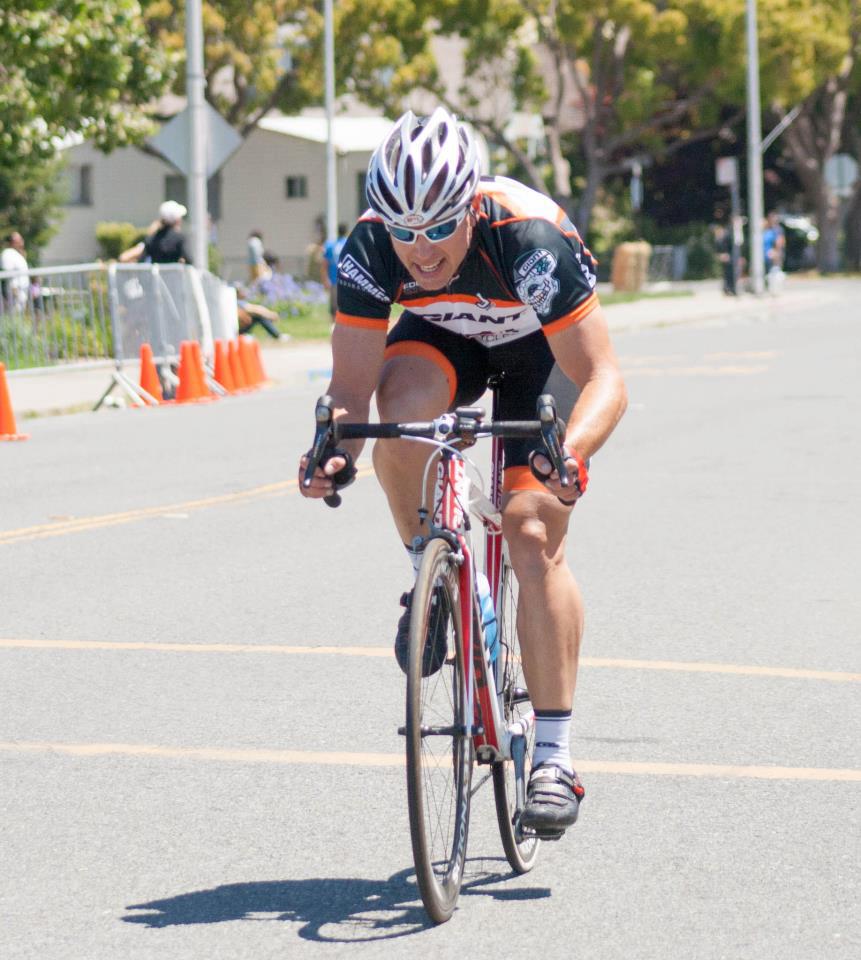 Krag Rasmussen, Personal Training
Krag has worked in the fitness industry for over 15 years as a trainer, coach, sales director, and business owner. He specializes in preparing athletes and non-athletes alike for endurance events. He is passionate about helping people learn how to create better lives through fitness and athletics, and prides himself on the ability to help his clients define and achieve their goals.
Krag excelled as a competitive soccer player (20+ years), runner, cyclist, and triathlete (nine-time qualifier for the USA Triathlon National Championships). He currently competes as a Masters cyclist in road racing and cyclocross. Krag helped to start and was the coach for the "See Jane Run" triathlon training program. His certifications include NASM Certified Personal Trainer, TRX Suspension Training, and Certified Spin Instructor.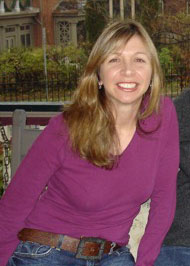 Angelique Sastre-Pine, Interim Group Fitness Manager
Angelique is a personal trainer and fitness instructor with over 10 years experience. When not working with clients, she teaches Body Sculpting, Kickboxing, Zumba, Zumba Toning and Spin. According to Angelique: "Anyone can enjoy exercising, if they find something they love to do." Her passion is helping people find what works for them. Originally from the Cincinnati area, she's been living in the bay area for the past 16 years. She's married to Scott and has two boys, Zachary and Jackson.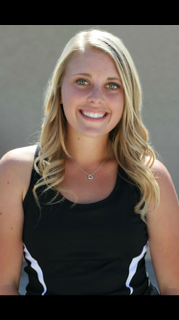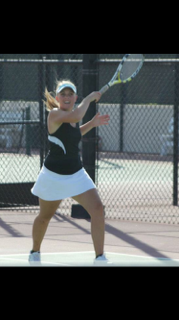 Lexi Bevins, Tennis Instructor
We are welcoming Lexi Bevins as part of our effort to spotlight tennis programs at The Hills. Lexi started teaching tennis six years ago in Southern California. She worked at United States Tennis Association (USTA) tennis camps, while also providing private lessons to children in her community. She played varsity tennis in high school, community college, and at Holy Names University. She notes that her tennis team was the highest-ranked (NCAA Division II) sport at the university! Lexi says: "I am extremely passionate about tennis and look forward to sharing my love and knowledge of the sport with members at The Hills!"