UPDATE FROM OUR GENERAL MANAGER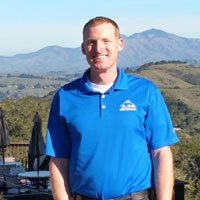 Dear Members:
One area of the club that I'm excited to promote is our tennis program. We already have some dedicated players who routinely enjoy our two courts, and we offer lessons and clinics to those of you who want to improve your game. Today, I'd like to encourage more of you to make tennis a part of your total experience at The Hills.
If you don't know him already, let me introduce Eddie Pasternak. Eddie has quietly been heading our tennis program for a number of years. He is a top-tier instructor, certified by the United States Professional Tennis Association. For nearly 30 years, he's taught privately and at club facilities all over the East Bay including the Claremont Country Club, Montclair Recreation Center, and here at The Hills.
Scores of Eddie's past students have raved about his approach to teaching the game. He makes tennis seem simple, encouraging the fundamentals for beginners and polishing strokes and strategy for more advanced players. Check out Eddie in this YouTube video as he explains his coaching approach and offers a few tips!
Best of all, Eddie conducts free clinics each month here at the club — a little known perk of your Hills membership. (Dates and times of upcoming clinics are below.) Joining Eddie on our tennis team are Lexi Bevins and David Siu. Both are accomplished players in their own right, and both have made a positive impression in their first summer here at The Hills.
Lexi played competitively through her high school years in Southern California and more recently at Holy Names University here in Oakland. She's been teaching young players at USTA-sponsored camps and privately for about six years. "I am extremely passionate about tennis and look forward to sharing my love and knowledge of the sport with members at The Hills," Lexi says.
David is a student at Golden Gate University and he began playing when he was 10 years old. He has been ranked in the USTA Top 100 in Northern California at several different age levels. He played and coached at Piedmont High and with the Piedmont Rec Department. "The interpersonal bond that I develop with each of my players is irreplaceable," David says.
So get into the swing of the game by trying a free clinic or by making an appointment with any of our club pros. It's a sport you can play for a lifetime, and a great opportunity to socialize with friends and meet new people. I want to emphasize tennis as a part of your enjoyment of The Hills Swim & TENNIS club!
To your health and happiness,
Derek
PROGRAMS AND ANNOUNCEMENTS
Free Tennis Clinics
Join USPTA Elite Professional Eddie Pasternak for a free one-hour tennis clinic at The Hills! Eddie leads clinics each month during the summer that address all skill levels.
Intermediate/Advanced
August 8th 12-1pm
Introduction for Beginners
August 30th 4-5pm

Book a Lesson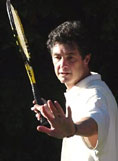 You can arrange a private one-hour lesson with any of our tennis pros at the front desk or by contacting them directly.
>Eddie: 510-703-5783 or eddie@eddiepasternak.com
(Private lessons $85 per hour; $300 for a package of four)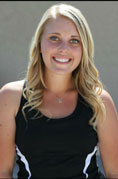 >Lexi: bevinslexi@yahoo.com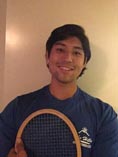 >David: deesiu20@hotmail.com
(Private lessons with Lexi or David $45 per half-hour, $75 per hour. Group and package rates are also available.)

Book a Court
Tennis courts may be booked three days in advance. Each membership is allowed one tennis court spot per day. To book a court, please call the Front Desk at 510-339-0234.
Special Event: "Volley and Vine"
Join us for a friendly tournament-style social event on The Hills courts. We'll stage a quick-game tennis bracket for adults of all skill levels, followed by complimentary wine and cheese. This is a free event, but please sign up in advance at the Front Desk.
>Sunday, August 9, 10:30am to 12:30pm