UPDATE FROM OUR GENERAL MANAGER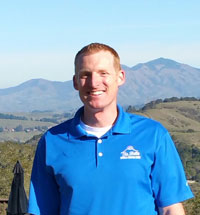 Dear Members:
Hard to believe that our summer season is winding down. Even as we savor the coming few weeks, and although the weather will be wonderful in the months ahead, it'll soon be "back to school."

Nonetheless, we still have some summer fun ahead for the kids. There are a couple weeks of our summer activity camp remaining, with spots available, so if you're not planning a last-minute vacation, enroll your child in one of the final sessions.

Coming this fall are some new and exciting opportunities for our young members. Check out what Therese is doing in the dance studio for young performers. Also, the swim team is holding tryouts later this month, and Shad has lined up all sorts of programming to get kids "up to speed" in the pool. Our tennis programs are gaining steam, so get your kids started out right with a lesson with one of our outstanding instructors.

Speaking of tennis, I want to invite you to a special (and free) Hills' event this Sunday. We call it "Volley and Vine," and it's a great chance play in an accelerated "all-comers" bracket then meet and mingle with other club players over a glass of wine. Please RSVP by stopping by or calling the front desk, so we can set up the bracket.

Hope to see you enjoying the club soon!

To your health and happiness,
Derek


PROGRAMS AND ANNOUNCEMENTS

Special Event This Sunday: "Volley and Vine"
Join us for a friendly tournament-style social event on The Hills courts. We'll stage a quick-game tennis bracket for adults of all skill levels, followed by complimentary wine and cheese. This is a free event, but please sign up in advance at the Front Desk.
>Sunday, August 9, 10:30am to 12:30pm
GROUP FITNESS
Note These Schedule Changes
Unfortunately, we are canceling Zumba on Monday mornings, but you can get a whole hour of Spin with Angelique.
>Mondays, 10-11am

Also, we're adding a Strength & Balance class to the schedule with Jodie.
>Wednesdays 11-12noon

Join Ruby for a new Sculpt-Barre class. This is a great strengthening class for all levels!
>Thursdays, 6-7pm

New Lineup for Saturday Mornings
>8-9am: Yoga (starting in September)
>9-10am: Body and Sole with Kathleen. It's the same great workout but with a new name.
>10-11am: High Intensity Interval Training (HIIT) for all levels with Angelique (starting August 15)



PERSONAL TRAINING
Small Group Training
Jeff invites you to come join our small group training. He says, "it's intense, it's tough and it's fun. The trainers will push you to your limits. You'll achieve results you never dreamed of and at the end of the day you'll thank your trainer for the journey." We have a stable of new personal trainers to assist you: Krag, Brenda, Sara, and Angelique.

New Nia Class
Nia has been a huge success at The Hills. You'll enjoy the dance, the movements and the fun. Lorna is excited about showing her stuff. Come join her for classic Nia!
>Sundays, 3-4pm (starting August 12)
PILATES & DANCE

Summertime — A Great Time to Develop New Habits
We hope you are relaxing and unwinding while enjoying the beautiful summer weather. While vacation trips and kids at home may force you out of your regular routines, it's also an opportunity to consider new habits. Doing Pilates on a regular basis can be a great new habit. Pilates training can offset back pain, improve posture, and ward off stress. It is also known to build long and strong muscles.
We welcome you in to the studio to try a sample class and learn more about what Pilates can do for you. Just email tbrewitz@caclubs.com to set up a time. You'll find our schedule here:
Hills Pilates Studio scheduler

Remember to Breathe!
Another great habit you can start while on vacation is to focus on your breathing. Of course we all breathe but we often use shallow breathing or even hold our breaths too long. This is especially true in stressful situations. Joseph Pilates, founder of the method, called deep breathing "the internal shower." That is what breath work is all about — removing the old air out of the lungs and showering cells and tissue with fresh oxygen. Right now, take five long, deep breaths and feel how it rejuvenates and re-energizes you. And when you are back at the office or back to your regular routine, try the app called Breathe2Relax. It's available for iPhone or Android.

Dance Programs for Kids


Mark your calendars for our upcoming Fall Dance Programs at The Hills. Led by dancer and choreographer Rosalia Lerner, who fuses fun and movement and introduces elements of ballet, jazz, musical theater and hip-hop to develop skills and further child development.
>Mondays, starting September 14, through December 14
Pre-Ballet, 3:15-5pm, for ages 3-5 years
Introduction to Dance, 4-5pm, for ages 8-12 years
(and younger dancers with some previous dance training)
For more info or to pre-register, please contact tbrewitz@caclubs.com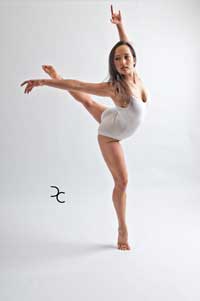 Meet Our New Instructor
Rosalia Lerner is a dancer and choreographer based in Berkeley. She has extensive experience teaching children and youth, most recently at the Peninsula Ballet Theater. She is also a certified yoga and Pilates instructor. From an early age, Rosalia had a drive to dance that could not be stopped. She credits movement as an integral part of her life, something which has sustained her. At 18, she trained at the National Moravian-Silesian Theatre Ballet in Europe and then spent two years dancing in New York City. She received her B.A. in Dance and Performance Studies at UC Berkeley and has presented choreography in San Francisco at The Feedback and The LEVYdance Salon. She recently started a new movement-based performance group called Unfinished People.


TENNIS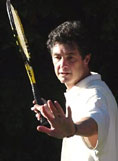 Free Clinics
Join USPTA Elite Professional Eddie Pasternak for a free one-hour tennis clinic at The Hills! Eddie leads clinics each month during the summer that address all skill levels.
>Intermediate/Advanced
Saturday, August 8, 12-1pm
>Introduction for Beginners
Sunday, August 30, 4-5pm

Book a Lesson
You can arrange a private one-hour lesson with any of our tennis pros at the front desk or by contacting them directly.
>Eddie: 510-703-5783 or eddie@eddiepasternak.com
(Private lessons $85 per hour; $300 for a package of four)
>Lexi: bevinslexi@yahoo.com
>David: deesiu20@hotmail.com
(Private lessons with Lexi or David $45 per half-hour, $75 per hour. Group and package rates are also available.)



AQUATICS

Fall Programs Ahead
As our summer sessions wind down, we are getting ready for our busy fall season. We offer a broad spectrum of youth aquatics year round. Our packed fall season includes the following programs for every level of swimmer:

Private Lessons
Our private swim lesson program is led by our year-round professional instructor Erin Lucas. You can book a lesson directly with her or with another instructor listed on our private swim lessons page. Please notice that our package rates have changed. We will now also be offering a discount to swim team members. We have full information on how to book lessons online.

Intro to Swimming
Starting September 13, our Tadpoles class is back with Sunday morning lessons. Erin is excited to teach small groups of kids how to swim. This class is basic level and kids will learn to be comfortable in the water. The schedule and registration is online.

Pre-Competition Swim Team groups
>Wednesdays and Fridays 4-5pm (Starting September 2)
Full schedule and registration here.

Manta Rays (ages 4 to 8)
Swimmers will learn basic swimming skills up to advanced strokes. Team activity skills and group swim safety is introduced. Swimmers will be introduced to deep water. Instruction will be conducted in water with 1 or 2 instructors at any given time. This class is primarily held in our recreation pool, 85 degrees.

Tidal Waves (Ages 5 to 10)
Swimmers must pass the prerequisite for swim team: *50 yards of freestyle with side breathing *25 yards of back swimming *Treading water for 30 seconds *Streamline off wall for five yards. This class prepares swimmers for the swim team and takes place in the main pool and diving well, along with some on-deck coaching. (Notes: Parents are encouraged to watch Tidal Wave swimmers while they train, but poolside supervision is not permitted. At this level, we are beyond "Intro to Swimming." Participants must be comfortable in the pool on their own, under the coach's supervision. Thanks for your cooperation!)

Team Tryouts Coming Soon
New Swimmer Tryouts are Monday, August 24 at 5:15pm
The competitive groups meet daily 4-7pm (Starting August 24)

Full practice, competition schedule, and registration procedures are on our website.