UPDATE FROM OUR GENERAL MANAGER

Dear Members:
I hope you're looking forward to your long Labor Day weekend ahead, and that you can spend some time enjoying The Hills if you're staying in town.
I am excited to introduce our new smart phone app that allows you to manage all of your club business from the palm of your hand. You can register for classes, reserve a cabana, pay your bills, and much more! We have more info posted in the lobby. You can download the app from the App Store or Google Play (search for The Hills Swim & Tennis Club).
Attention tennis players: We've set up another social event with Eddie Pasternak. We've invited author and tennis fan Sung J. Woo to talk about his new book "Love, Love" which is set at a club like The Hills! Please read the information below and save the date of September 16th to join us.
Thanks again for your cooperation in conserving water around the club. Like the East Bay as a whole, we are doing our part to save water in every aspect of our operations, and we are making a difference!
Finally, it's not too soon to look ahead to one of the club's great traditions — our annual Halloween bash. We're already planning another ghoulish evening of fun, food and far-out costumes — so watch for more details soon.
As always, please let me know if you have any concerns or questions.
To your health and happiness,
Derek
MEMBER SPOTLIGHT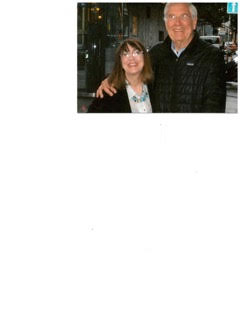 Legendary Newspaperman Dave Newhouse
Many of you sports lovers at The Hills already know Dave well. He was a sports reporter and columnist for the Tribune for nearly five decades. Dave is a true Oaklander who advocates that our championship basketball team be recognized as the Oakland Warriors and who vigorously opposes the notion of the A's moving out of town.
After a stint in the Air Force based in France, Dave attended San Jose State and earned a journalism degree and joined the Trib staff in 1964. When he retired in 2011, Dave wrote a farewell column that listed some of the favorite sports moments he ever witnessed. Among them was "The Play" where Cal won the Big Game by returning a kickoff for a score while the Stanford Band marched onto the field. Also, although it doomed our home team, the A's, there was "Kirk Gibson's implausible Hobbesian homerun off Dennis Eckersley in the 1988 World Series — my greatest sports observance."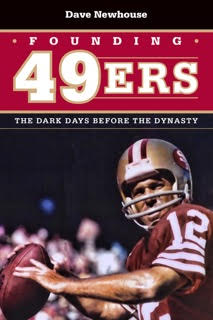 Dave hasn't faded in his retirement by any stretch. He has authored 11 books to date. One of which was just released this past June called
Founding 49ers: The Dark Days Before the Dynasty
.
Dave and his wife Patsy discovered The Hills in 1973. He credits finding such a wonderful place to Patsy. He says: "All the good things, Patsy has found. She's my pathfinder." Dave and Patsy have enjoyed seeing all the improvements around the club over the years. The Hills was also an instrumental part of raising their two boys — being the place they learned to swim.
As for his own workout, Dave pursues what he calls "a hard hour" during which he lifts 30 minutes of free weights then adds 30 minutes of cardio work. He exercises three hard hours every week!
Dave and Patsy had a great moment this summer when their grandkids visited The Hills for a swim — marking three generations of Newhouses who've enjoyed our beautiful club. We hope to meet more generations of Newhouses here at The Hills.
PROGRAMS AND ANNOUNCEMENTS
PERSONAL TRAINING

Stop by the front desk, or call or email Jeff Allen (
jallen@caclubs.com
), our fitness director, for more information about the following classes and pricing options:
Small Group Training Sessions Underway
Our six-week, small group training program started last week. You can still sign up and take advantage of our new package pricing. You may know our incredible small group training staff: Robin Hood, Sara Mohn, Ryan Head, Brenda Rodriguez, Lorna Moglia and Tatiana Haddawy.
TKD for Kids
If you're looking for an activity that your kids are sure to enjoy, check out our exciting Tae Kwon Do program. It introduces kids to this ancient art of self defense and teaches courtesy, integrity, perseverance, self-control, and indomitable spirit!
New Package Pricing
Now, you can purchase a six-week pass to try out any of the following activities as often as you like — from once a week to three times a week. There are 66 different classes in each six-week period. You decide what works for you!
TRX
TRX Boot Camp
TRX/Spin
Extreme TRX Circuit
Functional Fitness
The current session began this week, so there's plenty of opportunity ahead to leverage these great rates. Contact Jeff at
jallen@caclubs.com
to find out more.
Package Options
1 time per week $100 (6 classes = $16.66 each)
2 times per week $160 (12 classes = $13 each)
3 times per week $200 (18 classes = $11 each)
Drop-in $25 (Non-members $30)
Classic Nia with Lorna
Another fantastic class has been added to the small group schedule! Lorna Moglia, one of our most caring and energetic instructors, is leading a six-week series of Classic Nia classes with a focus on flexibility, stability, mobility, agility, and strength.
> Sundays and Thursdays, 3pm
Members: $10 walk-in
$48 for 1 time per week
$72 for 2 time per week
Non-members: $25 walk-in
$120 for 1 time per week
$216 for 2 time per week
TRX with Brenda: New Start Time
We are changing the time for TRX on Tuesdays and Fridays from 6am to 6:30am.
GROUP FITNESS

Holiday Schedule
For the Labor Day holiday, we have a special lineup of classes to keep you moving!
>Spin with Luci, 7am
>Yoga/Pilates with Victoria, 10am
>Balance and Strength with Jodie, 11am

New Lineup for Saturday Mornings
>8-9am: Yoga with Miriam
>9-10am: Body and Sole with Kathleen. It's the same great workout but with a new name.
>10-11am: High Intensity Interval Training (HIIT) for all levels with Angelique
Explore the Group Fitness Schedule
Our Group Fitness Manager urges you to add something new to your exercise routine. There are plenty of fun and results-oriented activities led by our inspiring staff of instructors. Click on the Group Fitness Schedule link below to find your new direction!
PILATES & DANCE
Please note that the Pilates Studio is closed on Labor Day, Monday, September 7. Enjoy your holiday!
Discover the Benefits of Pilates
We welcome you into the studio to try a sample class and learn more about what Pilates can do for you. Just email
tbrewitz@caclubs.com
to set up a time. You'll find our schedule here:
Hills Pilates Studio scheduler
Better Back Reformer
Our most successful Pilates rehab program has a new time! Better Back Reformer class with Patricia is an introductory level reformer class, where the focus is on building core and back strength, and stability to prevent and improve back pain. No previous reformer experience required, however, new students with ongoing back pain should contact the studio for an evaluation before attending class.
>Mondays, 1pm
Fall Dance Programs for Kids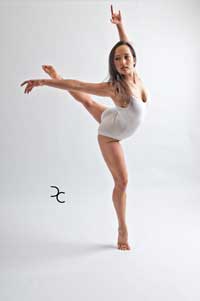 Led by our new dance instructor and choreographer Rosalia Lerner (read her profile below), these classes combine fun and movement while introducing elements of ballet, jazz, musical theater and hip-hop to develop skills and further child development.
>Mondays, starting September 14, through December 14
Pre-Ballet, 3:15-5pm, for ages 3-5 years
Introduction to Dance, 4-5pm, for ages 8-12 years
(and younger dancers with some previous dance training)
$15 for first time drop-in, $196 for full semester
Non-members welcome too! $20 for drop in, $224 for semester
For more info or to pre-register, please contact tbrewitz@caclubs.com
Meet Our New Dance Instructor
Rosalia Lerner is a dancer and choreographer based in Berkeley. She has extensive experience teaching children and youth, most recently at the Peninsula Ballet Theater. She is also a certified yoga and Pilates instructor. She has presented choreography in San Francisco at The Feedback and The LEVYdance Salon. She recently started a new movement-based performance group called Unfinished People.
TENNIS

Another "Tennis Social" with Eddie
Following the success of the Volley & Vine event last month, we are planning another great event for tennis fans. We've invited noted author and tennis fan Sung J. Woo to talk about his new novel, Love, Love. Our head tennis pro Eddie Pasternak says the book is about "athletics, family, remembrance and forgiveness." Jon Wertheim of the New York Times and Sports Illustrated gave Love, Love a very strong review, adding "When is the movie coming out?" Set at a tennis club, the book explores the relationships of an avid pro who ends up playing a match against Andre Agassi. Please join us for the discussion and then we'll hit some balls! We'll be serving some yummy refreshments. RSVP at the front desk so we can plan accordingly.
>"Love, Love" Tennis Social
Wednesday, September 16, 5 to 7pm
Free Clinics
Join USPTA Elite Professional Eddie Pasternak for a free one-hour tennis clinic at The Hills! Eddie leads clinics that address all skill levels each month during the summer.
>Intermediate/Advanced
Sunday, September 13, 4-5pm
>Introduction for Beginners
Sunday, September 27, 4-5pm