UPDATE FROM OUR GENERAL MANAGER

Dear Members:
After another meeting with the County Building Department last week, our plans to expand the gym are still in process. The County is requiring us to do some survey work to determine ways we might add more parking spaces. Once this is accomplished, and we have our permits, we will have a better sense of the project's timeline. I will keep you informed of further developments.
I am pleased to announce that we will have another great tennis event planned for Saturday, November 14th. In conjunction with our regular tennis clinic, we have a special guest from the Czech Republic — tennis pro Tomas Vanecek. He will talk about the mental and physical preparation it takes to be a successful player. Check out Tomas'
video on You Tube
and join us for a fun afternoon.
Finally, our annual Halloween celebration at The Hills is this Friday evening! Be a part of the fun with costume contests, face painting, carnival games and much more. There's still time to reserve a dinner ticket, but you have to let us know by Tuesday, October 20. There will be extra dinner plates made but we can't guarantee them unless you RSVP.
Please let me know if you have any concerns or questions.
To your health and happiness,
Derek
PROGRAMS AND ANNOUNCEMENTS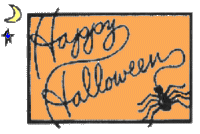 RSVP for Our Halloween Party
Put on your scariest or funniest costumes and spend a fun-filled evening at The Hills. Pre-order your dinner before October 20 and save $2 per meal at $19. Vegetarian plates are also available for $15.
>Friday, October 23, 6-9pm

Closures on Party Day
On Friday, October 23rd, we are canceling the 4:45pm yoga class to make way for our Halloween party preparations. Also note that childcare and the cafe will not be operating on that day.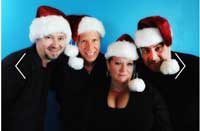 Get Your Tickets for Jingles & JetBlacq
Join us for a holiday-themed evening of jazz music, socializing, fine food, and wine tasting — we're calling it "Jingles and JetBlacq." We're ringing in the season to the groove of a couple of our member-musicians. Check out the classic jazz strains of JetBlacq on their
website
, and make your reservations now! We can only accommodate 60 guests, and this event is sure to sell out like our previous Jazz night.
> Friday, December 4
Tickets are $30/person
GROUP FITNESS
TBC with Angelique
Total body conditioning (TBC) is an all-inclusive exercise class. It combines weights, cardio and core for a complete workout.
>Saturdays, 10am
Explore the Group Fitness Schedule
Our Group Fitness Manager urges you to add something new to your exercise routine. There are plenty of fun and results-oriented activities led by our inspiring staff of instructors. Click on the Group Fitness Schedule link below to find your new direction!
PILATES & DANCE
Discover the Benefits of Pilates
Email our studio to sign up for classes at tbrewiz@caclubs.com or sign up online:
Hills Pilates Studio scheduler.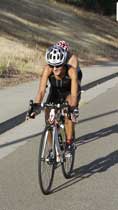 Want to Train for a Triathlon?
Do you harbor dreams of attempting a triathlon? Or are you a triathlete with several races under your belt looking to improve your performance and get motivated? If you answered "yes" to any of those questions, The Hills is calling triathletes of all levels (complete beginners, too!) to join us for high-level coaching, injury prevention and race planning. Most of all, we wish to build a community of triathletes who can meet, train, and enjoy the sport together. Our first workshop is focused on "off-season" conditioning — an ideal time to work on weak muscles, injuries, and to improve running form.
>Contact Therese Brewitz, Pilates Director, who was an intercollegiate competitor and is presently an age-group triathlete, for more info: tbrewitz@caclubs.com.

Pilates for Runners & Triathletes
Led by Pilates Instructor Caitlin Smith, elite ultra-runner and relay winner of the 2013 Oakland Marathon and the Nike Women's Marathon in San Francisco, this workshop leverages the benefits of Pilates as a cross-training strategy. Pilates allows three main things to develop: strength, flexibility, and balance. Runners often have weak glutes, hamstrings, and core muscles — conditions which can lead to injury. Frequently runners and triathletes don't stretch enough, which compromises stride length, lung capacity, and body awareness. This workshop includes take-home core routines and stretching routines to incorporate into your training. For more information and to register, please email
tbrewitz@caclubs.com
.
>Saturdays, November 14th, 21st, 28th, & December 5th, 10:30-11:30am
$130 for three workshops or $40 per drop-in (Non-members $140/$45)

Squeeze a Complete Workout into One Hour
Check out our Cardio-trampoline class where highly acclaimed Pilates Instructor Eliza-beth Howe uses High Intensity Interval Training (HIIT) techniques, Pilates and strength training on the reformer to get you in top shape in just one hour.
>Wednesdays, 9-10am
TENNIS
Free Clinics with Eddie
Join USPTA Elite Professional Eddie Pasternak for free one-hour tennis clinics at The Hills! Eddie leads clinics each month that address all ages and skill levels.
>Introduction for Beginners
Sunday, October 25th, 4-5pm

>Intermediate/Advanced
Saturday, November 14, 12-1
Meet special guest Tomas Vanecek, 1-2pm

>Introduction for Beginners
Sunday, November 29th, 4-5pm
AQUATICS
Manta Rays and Tidal Waves
(Pre-competition swim groups)
We still have openings for our November session. This is a great opportunity to get the kids involved in group swimming.
More information and registration here
.
>Manta Rays, 4pm; Tidal Waves, 4:30pm
October 28 – November 20
Private Swim Lessons
We have an 86 degree recreation pool and so we can offer swim lessons year round. We have four instructors with availability on all days of the week. Please view our
website
for all of the lesson offerings and schedules.
PERSONAL & SMALL GROUP TRAINING
Call or stop by the front desk or email Fitness Director Jeff Allen (jallen@caclubs.com) for more information about personal training and small-group programs at The Hills.
Changes in Small Group Schedule
We are making some adjustments to our small group calendar based on attendance patterns. Please note these changes which are effective immediately:
Monday TRX with Tatiana at 4:30pm is cancelled
Wednesday TRX with Tatiana at 4:30pm is moving to 5:30pm
Thursday TRX with Tatiana at 11:30am is cancelled
Saturday TRX with Jeff at 10am is cancelled
Youth Training Programs
The Hills offers a portfolio of fitness programs geared for young people. All of these programs are great for general health, weight control and sports training. Choose one-on-one training for personalized direction and support, or join a small group of 2 to 5 young athletes for fun and motivation.
TKD for Kids
If you're looking for an activity that your kids are sure to enjoy, check out our exciting Tae Kwon Do program. It introduces kids to this ancient Korean art of self defense and teaches courtesy, integrity, perseverance, self-control, and indomitable spirit!