UPDATE FROM OUR GENERAL MANAGER

Dear Members,
The weather has changed rather quickly, but our pools are still warm. Don't be afraid to jump in and find out for yourself. Also keep in mind, our delicious, freshly-made, hot soups can be found in our cafe. Try some and let us know how much you like them!
In other news, we have an upcoming jazz event we're calling "Jingles with Jetblacq" that is guaranteed to get you warmed up this holiday season. Make sure to get your tickets for this event, which includes dinner, and a free wine tasting with opportunities to make bottle and case purchases from Eddie Pasternak. Perfect for holiday gifts!
Speaking of the holidays, make sure to read the section by Rachel, our nutritionist, for tips on eating healthy this Thanksgiving. She is bringing great value to the newsletter with her tips for the holidays. It is the perfect season to contact her and our personal trainers to get you feeling great this holiday season.
Make sure to read through this newsletter to learn about some of our new team members that will be leading our free morning adult swim programs and personal training programs. Make sure you give a warm welcome to Shannon, Drew, Chris and Jennie.
As always, please let me know if you have any questions.
To your health and happiness,
Derek
PROGRAMS & ANNOUNCEMENTS
Stuff Your Face on Turkey Day
!
The Hills will be closed on Thursday, November 26th for Thanksgiving. This Thanksgiving, The Hills is so thankful to have you as our member. We hope you enjoy lots of good food and a wonderful time with your family. Be sure to come in the next day and we'll help you work off that extra stuffing! We have a special lineup of group fitness classes for that Friday — details in the group fitness section below and at the front desk.
Party Down at Jingles & JetBlacq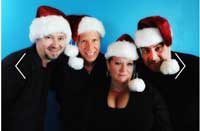 Join us for a holiday-themed evening of jazz music, socializing, fine food, and wine tasting — we're calling it "Jingles and JetBlacq." We're ringing in the season to the groove of a couple of our member-musicians. Check out the classic jazz strains of JetBlacq on their
website
, and make your reservations now! We can only accommodate 60 guests, and this event is sure to sell out like our previous jazz night. For more details and to sign-up, call the front desk at (510) 335-0234.
➢
Friday, December 4th at 6:30-9pm. Tickets are $30/person. Food will be served until 7:30pm.
PILATES & DANCE

Jump into Pilates Using Our Hills' App
Now you can access our Pilates studio services, such as private lessons or classes, from your Hills app and online Hills account. Book private lessons or enroll in a class at your leisure! See the group exercise
class schedule
on your member's online account for info and to enroll in our classes!
Present the Perfect Holiday Gift – Pilates on the Go
Give a loved one or yourself a great, stress-reducing, health-promoting fitness gift!
Great for beginners as well as experienced Pilates students. This gift includes a set of Pilates-weighted 3lb. toning balls, a flex band, and last but not least, enrollment in a 90-minute workshop where we've put together a special full-body, Pilates-based, strength and core routine. Using a flex band, you can have a great workout anywhere! Using the toning balls, you have your own gym at home! You'll work and stretch all major muscle groups and build a stronger core. Workshops held on:
➢
Tuesday, December 22nd; Thursdays, January 12th and 19th, 6–7:30pm
Cost for the full package: $70 for members, $80 for non-members
Led by Therese Brewitz, STOTT PILATES Instructor and athletic conditioning specialist
This program is not available on the app, so please contact our office to enroll:
tbrewitz@caclubs.com
Run into a Pilates Workshop
It's not too late to enroll in our popular Pilates workshop for Runners and Triathletes, (yes, cyclists, too!) The workshop is led by Pilates Instructor Caitlin Smith. Caitlin is a Yoga instructor, doula, an elite ultra-runner, and a world-class competitor. (Caitlin is off to Abu Dhabi in December for the 50k world championship!)
➢
Saturdays, November 14th, 21st, 28th, & December 12th, 10:30-11:30am
$130 for three workshops or $40 per drop-in (Non-members $140/$45)
Book online, on your Hills app, or contact
tbrewitz@caclubs.com
GROUP FITNESS
Modified Schedule for Friday, November 27th
➢ 8-9:30am Spin/Sculpt with Michelle
➢ 9:15-10:15am Aquaerobics w/Robin
➢ 10-11am Pilates Party w/Therese
With the upcoming holidays we have instructors taking time off to be with family. Our instructors try to help each other out and cover classes. We hope you will be open to possible changes in format and style, as all our instructors have different personalities and different ways of teaching.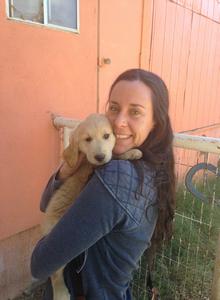 Swim away with Shannon
The Hills' new Swim Instructor, Shannon Coskran, grew up swimming on her neighborhood swim team and joined USS club swimming at the age of 11. By 14 she qualified for Junior Nationals. Shannon then became a finalist at the Big West Championship for UC Irvine, and was voted "Most Inspirational" by her teammates. At 16 she started coaching and teaching swim for all ages and abilities. Outside of the pool, Shannon lives in Oakland with her partner and pets and enjoys being a college counselor at CSUEB. Join Shannon for swim workouts on Mondays and Fridays at 6am or Intro to Swim at 7am on Mondays and Fridays.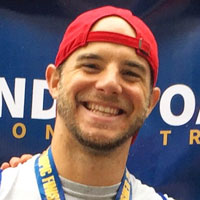 Dive in with Drew
Drew was born and raised in San Diego, California. He started swimming competitively 15 years ago at the club and high school level. Drew continued to swim at the collegiate level at Case Western Reserve University in Cleveland, Ohio where he was 8-time all-conference, set 4 school records and was team captain senior year. He has been in the Bay Area since 2012 and now lives in Oakland. Drew is also a consultant for a project management SaaS company in San Francisco.
AQUATICS

Warm-up in our Heated Pools
Our 86 degree recreation pool is open year round. Utilize our instructors to help you fulfill your swimming needs. It is turning into swim season for some of you triathletes and our instructors can help you transition your funky strokes into more efficient styles. Visit
private lessons
on the Aquatics page of our website for information about instructors, schedules, and pricing.
Purchase Your Swim Lesson Packages
As of November 1st, all newly-booked swim lesson packages are being charged up front. This is helpful for tracking how many lessons you've taken and speeds up our accounting process.

Become a Manta Ray or Tidal Wave
Our very popular pre-competitive swim teams, Manta Rays and Tidal Waves will take a break for one month but we will return in 2016 starting January 6th. Online registration is up and ready! You can register at the
Swim Team
tab on the Aquatics page of our website.
Full Swim team schedules and info on the
Aquatics
page of our website.
PERSONAL TRAINING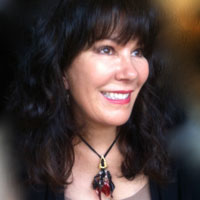 Dance in Nia with Lorna
Lorna has had a lifelong love of dance and exercise. It was these interests that led her to train with the founder of Nia, Debbie Rosas, to become a certified Nia instructor. Nia is the combination of dance, martial arts, and yoga, into fifty-two moves choreographed into a workout designed to get your body, mind, and spirit fit. Nia is non-impact making it adaptable to individual needs and abilities. Lorna fuses her experience with and knowledge of Nia to help you enhance your individual potential. Join Lorna in a class of Nia and you're guaranteed to look and feel good.

Five Wellness Tips from our Nutritionist
As a Nutrition Consultant and an Eating Psychology Coach, Rachel is often asked how to navigate food during the holiday season. Here are her top five tips for feeling healthy over the holidays:
➢ Avoid "last supper" mentality - It is common to have diets in mind for New Year's resolutions and overindulge while you still can. Instead, give yourself permission to relax and enjoy. You may find that you want less when you know there's always more tomorrow…
➢ Keep moving - It's easy to put fitness on hold during the holidays, but there's always time for a walk around the block with family. Regular walking and stretching, especially after big meals, will help you feel healthy.
➢ Make a big vegetable soup – Vegetables are often missing from the holiday party spread, but your body wants them. Need a recipe? Send me an email at
rachel.barach.nutrition@gmail.com
➢ Don't "bank" calories— eating normal meals throughout the day, especially breakfast, is better for healthy weight management. It will help you digest better and be more in touch with your body's hunger and fullness cues.
➢ Drink a glass of water with lemon upon waking. The holidays are filled with delicious, but acidic foods. Being too acidic can lead to symptoms such as headaches, back pain or fatigue. Lemon water is alkalizing to the body. It will help keep you balanced and hydrated.
Stay tuned for more information about a special program Rachel is offering that will run at the Hills in January and February, in support of your health goals! Happy Thanksgiving!

Eat with Rachel
Rachel Barach is a certified Nutrition Consultant, trained chef, and certified Eating Psychology Coach. She has six years of professional cooking experience, including work in a Michelin-starred restaurant. Rachel is passionate about healthy eating and works with clients to meet their individual needs. She offers private nutrition counseling sessions as well as group seminars. Send her an email at
rachel.barach.nutrition@gmail.com

Lose Weight with Jennie
Jennie Votel is a NASM certified personal trainer that has been helping clients meet their fitness goals for 10 years. Her interest in fitness began in high school when she gained over 35 pounds and was able to lose it all through diet and exercise. Since then she has always been committed to working out and maintaining a healthy lifestyle. Jennie specializes in working with women of all ages, from teens and up. She loves helping women feel strong and fit at any age! She is excited to join the team at The Hills. Please join us in welcoming her.
TENNIS
Free Clinics with Eddie – NEW DATES
Join USPTA Elite Professional Eddie Pasternak for free one-hour tennis clinics at The Hills! Eddie leads clinics each month that address all ages and skill levels.
➢ Saturday, November 28th at 12pm - Introduction for Beginners
➢ Saturday, December 12th at 12pm – Intermediate/Advanced
➢ Sunday, December 27th at 4pm – Introduction for Beginners