UPDATE FROM OUR GENERAL MANAGER

Dear Members,
The holidays are upon us and I hope everyone has exciting plans for the season. I am happy to announce that we have great plans here at the club. To help you all meet your 2016 fitness goals we will be giving the fitness center a much needed facelift. Phase one will consist of our current room getting fresh paint, flooring and new cardio and strength equipment. All this will be completed in January. We are still in the process with the county of expanding the fitness center and adding lights to Diablo tennis court. Phase two will happen once we have accommodated the county's requirement to upgrade the number of parking spots in the upper parking lot.
After evaluating all of the top fitness equipment manufacturers in the world we are thrilled to announce that we have selected TechnoGym as our wellness partner. TechnoGym's mission is to make training an experience to savor, and to inspire people to embrace wellness as a means to a better quality of life. The ease of use, functionality, connectivity, and quality of their equipment, are a reflection of their mission to inspire all of us to embrace a more active lifestyle. Their expertise and innovative technology has earned them 5 successive appointments as Official Fitness Equipment Supplier to the Olympic Games.
Members will enjoy a more engaging cardio workout, with access to a wide range of entertainment options and internet connectivity on each piece of cardiovascular equipment. With Personal Viewing Screens on all of the cardio equipment, members will have the ability to watch TV, surf the web, listen to music and stay connected while training. With an account on mywellness cloud you will also have the ability to track your workouts to aid you in reaching your fitness goals.
Kinesis weight training stations incorporate TechnoGym's patented Full Gravity Technology enabling you to experience Intuitive Functional Movement. The line combines the benefits of functional training with the simplicity of more traditional strength equipment, allowing users to naturally progress from basic to advanced movement patterns. Kinesis stations enable users to mimic natural movements that are more applicable to day-to-day life. To learn more about TechnoGym, please check out their site:
www.technogym.com
Stay tuned as we will have more information on what days the fitness center will be closed to get these renovations accomplished. We are planning on a room to be closed no more than a week.
As always, please let me know if you have any questions.
To your health and happiness,
Derek
PROGRAMS & ANNOUNCEMENTS
Party Down at Jingles & JetBlacq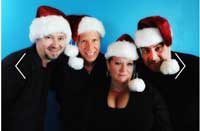 Join us for a holiday-themed evening of jazz music, socializing, fine food, and wine tasting — we're calling it "Jingles and JetBlacq." We're ringing in the season to the groove of a couple of our member-musicians. Check out the classic jazz strains of JetBlacq on their
website
, and make your reservations now! We can only accommodate 60 guests, and this event is sure to sell out like our previous jazz night. For more details and to sign-up, call the front desk at (510) 335-0234.
➢
Friday, December 4th at 6:30-9pm. Tickets are $30/person. Food will be served until 7:30pm.
Modified Holiday Class Schedule
Be sure to check out the schedule of classes for the Holidays! See the Group Fitness section for more details.
Wine Tasting
Happy Holidays and Cheers! For your parties & gifts, please join us this Friday at the Hills. Eddie Pasternak will offer free tasting and discount pricing (25% off per bottle; 30% off per case) on skillfully crafted, well priced, limited production wines by the following producers:
Narsi David Cab 2008 ($50) after discount
$37.50/btl + Tax; $420/case +Tax
Quantum Merlot 2010 ($30) after discount
$22.50/btl + Tax; $252/case + Tax
Heartfelt Old Vine Zinfandel 2012 ($28) after discount
$21/btl + Tax; $235.20/case + Tax
Heartfelt Chardonnay 2013 ($28) after discount
$21/btl + Tax; $235.20/case + Tax
Cosa Obra Sauv Blanc 2014 ($20) after discount
$15/btl + Tax; 168/case + Tax
AQUATICS

Join the Manta Rays or Tidal Waves
We are back and starting with fresh new sessions for the New Year. Registration is now open on the Aquatics page for classes through February. Time to get your kids ready to join swim team for the spring and summer!
Master swimming with the Manta Rays (Pre-Swim Team) AGE 5 - 8
➢Wednesday and Friday 4:00pm - 4:30pm
Swimmers will learn basic swimming skills of all four strokes. Team activity skills and group swim safety is introduced. Swimmers will learn to swim in deep water as well as jump or dive into deep water. Instruction will be conducted in and out of the water.
Test the waters with the Tidal Waves (Novice Swim Team) AGE 6 - 12
➢Wednesday and Friday 4:30pm - 5:00pm
Swimmers must pass the prerequisite for swim team: *50 yards of freestyle with side breathing *25 yards of back swimming *Treading water for 30 seconds *Streamline off wall for 5 yards. This group will prepare swimmers for the swim team. This class will take place in the main pool and diving well with on-deck coaching.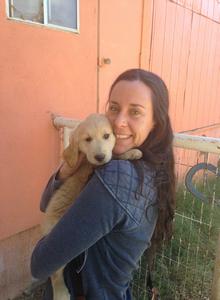 Jump in with Shannon
We have added a new instructor to our team.
Shannon Coskran
is one of our master coaches and has set up some time on Saturdays to teach people of all ages how to swim, stroke technique and refinement, and workout ideas. Please
read through her bio
and
contact her
to book lessons.
To view more swim instructors check out our
swim lessons page
on the website.
PERSONAL TRAINING
Free First Class - Reveal the Secret to Health in Nia!
Every Sunday and Thursday at 3PM, The Hills offers you Nia taught by certified instructor, Lorna Moglia. Classic Nia blends dance and martial arts with healing arts such as yoga. Each 60-minute, cardio Nia routine is masterfully crafted to inspiring music for your body and mind fitness. Nia encourages you to move at your own pace, making it the perfect class for your fitness level. Lorna praises Nia, stating that it will change your body and life in amazing ways.
Some benefits of Nia:
• increases flexibility, stability, mobility, agility and strength
• improves endurance, concentration and cognitive functions
• enhances sensory awareness
• calms the mind and relieves stress and tension
• allows you to sweat without pounding your knees, hips or ankles
Start moving in Nia for your health and wellness! The first class is free. Contact Lorna Moglia, Certified Nia Instructor, for more information at
Nia@LornaMoglia.com
.

Holiday Fitness Tips from Jennie
The holidays are coming and the excitement of the season can often cause you to fall out of your routine. Here are some tips to help you keep your body and mind healthy during this holiday season:
1. Schedule ME time. It's easy to get caught up in the excitement of the Holidays, but make sure you schedule some time to yourself. Put it on your calendar and take time to do something healthy for yourself. Keep moving.
2. Get support. Plan a hike or a bike ride with family or friends. Enjoy each other's company while you stay active TOGETHER!
3. EASE UP! We all work so hard that time off from work and workouts can be a good thing! Enjoy a day or two of rest with your family and friends. Sometimes all you need is a break to re-energize for your workout schedule!
For more information, contact Jennie Votel at 510-316-3529 or visit Oakland Adventure Boot Camp at
www.oaklandbootcamp.com
.
GROUP FITNESS
Holiday Schedule
There will be a modified holiday class schedule posted later this month. Keep up with your workouts during the holidays and it will be easier to stay fit in 2016.

New Class – Morning Jolt with Megan!
Starting Tuesday, January 5th, we will be offering a new class called "Morning Jolt" with Megan to get you up and going on Tuesdays at 5:15-6:15am. Morning Jolt will be a "boot camp style" class that's sure to get you moving and wake you up. Megan is new to our club, so please welcome her as you try out her class. She has a lot of experience working with both groups and individuals, and is excited about all things fitness, from indoor cycling and yoga, to TRX and hardcore Cross fitness.
Tips on staying fit through New Year's
The holiday season can derail even the most dedicated to fitness. Slacking off on your fitness program during the holidays will only leave you with more pounds -- and more stress -- come New Year's. Fitness experts recognize this, and have come up with some tips to help you stay fit through New Year's.
➢
Step 1 is to
acknowledge
the holidays will probably affect your exercise program to some extent, according to lifestyle coach April Masini.
➢
Step 2 is to
make adjustments
that will help you stay fit during the season. If you usually take fitness classes at a certain time, but your holiday schedule is too full, skip the classes and take a hike or a swim at an indoor pool instead. "Take an honest look at your schedule, and instead of trying to squeeze exercise into your schedule, take other things out," suggests Masini. She continues to explain that "the goal is not to do more (as we all have a tendency to do this time of year), but to do less, and do it all well."
PILATES
Be amazed by our young Dancers!
Our fall dance semester is coming to an end and we are celebrating with a recital held in the clubhouse. Come see our young dancers perform on Monday, December 14th at 4pm. Dance instructor and professional ballerina Rosalia Lerner will lead the group on a journey through several methods of dance: classical ballet, hip hop, jazz, musical theater, etc. All members and parents are welcome to attend.
Sign-up now for our 2016 Dance program!
Our spring semester is starting in January with a Pre-ballet class for 3-4 year olds, and Intro to Dance for dancers 6 and up. Please contact
tbrewitz@caclubs.com
for more information and to register.
Tone your tech skills – sign-up for Pilates on your Hills app!
Now you can access our Pilates services on your Hills app and through your online Hills account. Book private lessons or enroll in a reformer Pilates class! See
schedule
for info and to enroll in our classes!

Lean Muscles anytime, anywhere! Pilates on the Go – the Perfect Holiday Gift!
Give a loved one or yourself a great, health-promoting fitness gift that's great for beginners as well as experienced Pilates students. This gift set includes a set of Pilates weighted 3lb. toning balls, a flex band, and enrollment in a 90-minute workshop where we've put together a full-body, strength and core routine. A flex band can be a great workout anywhere. Toning balls are your own gym at home! You'll stretch all major muscle groups and build a stronger core. Workshops held on:
➢Tuesday, December 22nd, and Thursday, January 12th and 19th, 6-7:30pm
Cost for the full package: $70 for members, $80 for nonmembers. Led by Therese Brewitz, STOTT PILATES Instructor and Athletic Conditioning Specialist. This program is not available on the app, so please contact our office to enroll:
tbrewitz@caclubs.com
.
TENNIS

Free Clinics with Eddie
Join USPTA Elite Professional Eddie Pasternak for free one-hour tennis clinics at The Hills! Eddie leads clinics each month that address all ages and skill levels.
➢Saturday, December 12th at 12pm – Intermediate/Advanced
➢Sunday, December 27th at 4pm – Introduction for Beginners