UPDATE FROM OUR GENERAL MANAGER

Dear Members,
We had a great holiday party on December 4th featuring one of our member's bands JetBlacq, along with delicious food, and a free wine tasting. JetBlacq performed various Christmas jingles in the upbeat style of Jazz, with vocal stylings similar to those of Ella Fitzgerald. To enhance the experience, our café manager, Brenda Rodriguez, paired the performance with a delicious Mahi-Mahi, which our members have been raving about, fingerling potatoes, and mouth-watering wild berry Cheesecake, to name a few dishes. The party wouldn't have been as merry, however, if it hadn't been for the wine tasting with an assortment of red and white wines supplied by our Tennis instructor, Eddie Pasternak. The party was a huge success and we're looking forward to hosting more in the future. If you missed it, be sure to attend the next one!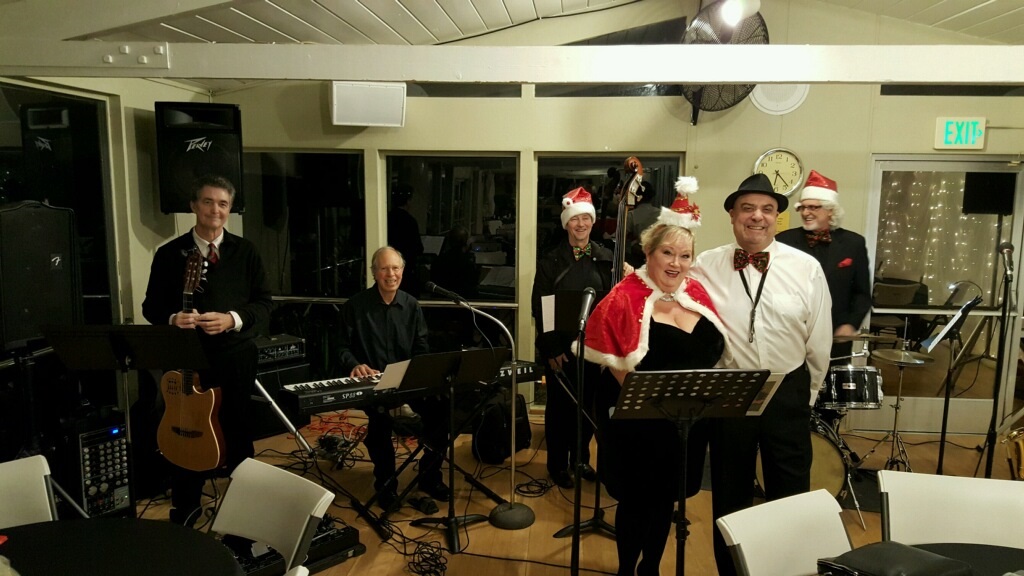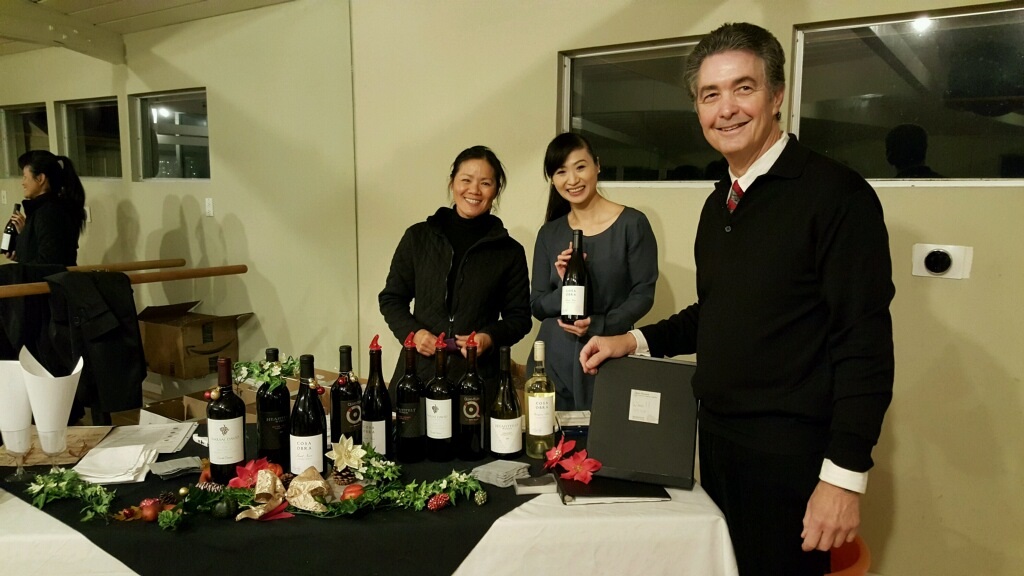 Speaking of the Holidays, The Hills will be closed on December 25th and January 1st and closing early at 4pm on December 24th and 31st, with modified holiday schedules on other dates to allow and encourage our members and staff to spend time with their loved ones. Be sure to check out our modified holiday schedule in the Group Fitness section. For tips on staying fit and healthy while we're closed for the holidays, reach out to one of our personal trainers, such as Jennie Votel who has an inspirational weight loss story of her own, or Rachel Barach, our Nutritionist.
When we return from the holidays, we'll be working on some treats for you. The gym will be closed January 3rd-10th for fresh paint and flooring and the installation of our new Technogym equipment. We will be setting up a temporary gym in the childcare room in the bottom of the clubhouse that will be open the 4th-10th. We will have 8 pieces of cardio and free weights to get you through the week. This will unfortunately close childcare services Jan. 3rd-10th. We will also be putting together another Passport program for you to enjoy and try different things. For more information on the passport program please read the programs and announcements section.
It's getting to be about the time for the annual dues billing. Annual dues are billed in the beginning of January, so make sure you're ready to save 3-5% on your dues for the year by electing to prepay for the year. More information on annual dues billing can be found in the programs and announcements section below.
As always, please let me know if you have any questions.
To your health and happiness,
Derek
PROGRAMS & ANNOUNCEMENTS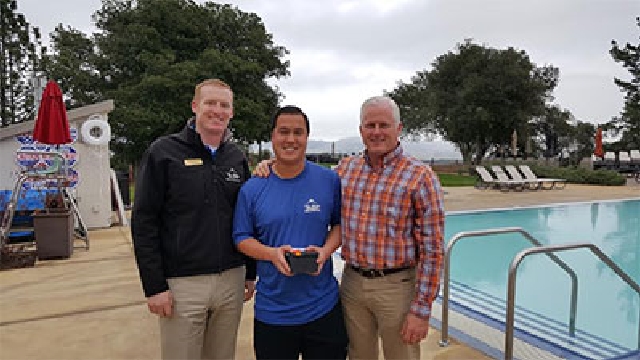 Congratulate Anthony!
Our Department Heads voted to award Anthony Lum the "Excellence in Customer Service" award for his dedication to supporting our staff and members, his demonstration of caring, and his encouragement of and participation in community. Anthony has been an essential member of our staff by being one of the first to offer assistance to anyone in need. He makes the effort to learn about all of our members in order to make The Hills experience one you'll want to come back to. Front Desk Manager, Rosalinda Mendoza says, "Anthony goes the extra mile to meet [your] needs." Rosalinda urges you to "stop by and say 'congratulations'!" Nice job, Anthony! We appreciate all that you do. Keep up the great work!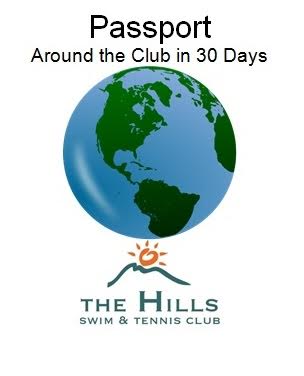 A New Year's Challenge! The 90-Day Club Passport
With over 30 fitness and well-being programs to choose from, our Passport program gives you incentive to try some new activities in the New Year! Complete at least 12 different activities in any of the next three months and receive a $20 credit for each month (up to $60) on your account. Complete 12 activities during each of the three months and you will be entered to win the Grand Prize of a $250 account credit. Staff members will date and initial completed activities, one per visit. Ask the front desk after Dec.25th for your Passport and get started January 1st!
2016 Dues
Due to the passing of Measure FF which increased minimum wage over 30% in 2015 and another increase starting January 1 with more additions to PTO for the state of CA we will be raising the dues. Good news it will be only a 1.7% increase. Family dues will be $285 and a single membership is $178. You can prepay your dues in the month of January and receive a 5% discount via check and 3% discount via credit card. Don't let this discount slip away as it expires January 31st.
HOLIDAY ANNOUNCEMENTS
The Hills will be closed on December 25th and January 1st. And closing early at 4pm on December 24th and 31st. Please plan your workouts accordingly and see our modified Group Fitness schedule for the remainder of the holidays.
PERSONAL TRAINING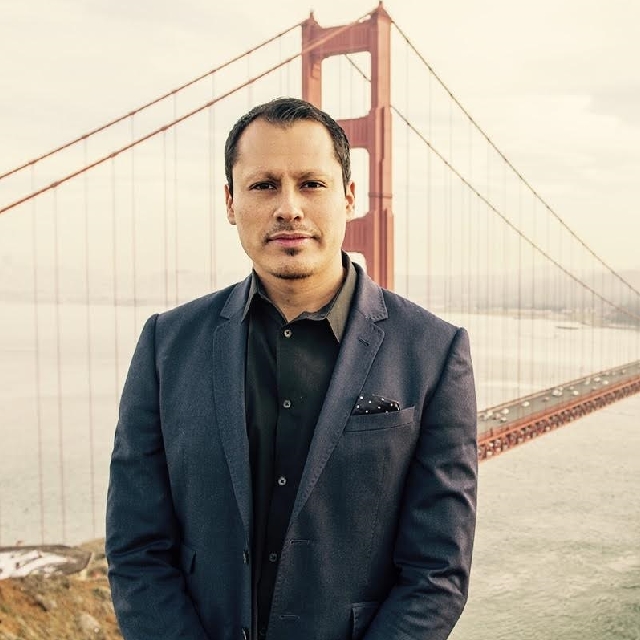 Train with Chris
Chris Miano comes to The Hills with over 13 years of Personal Training experience. He has a personal training certificate from The Health and Fitness Institute at Cal State East Bay, and a BA degree from The University of California, Santa Cruz, where he worked as a Personal Trainer. His interests include Fitness, Yoga, Skiing, Running and Hiking. Using his education and experience, Chris can help you achieve a balanced lifestyle that encompasses all dimensions of health and wellness.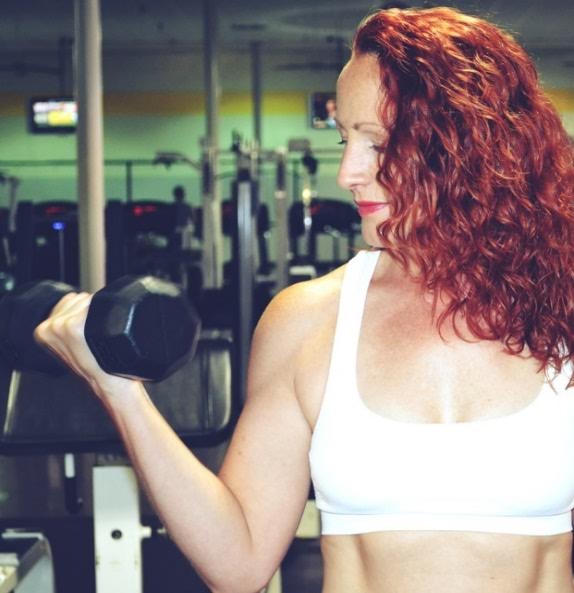 Hang with Tati
➢ Mondays 9:30am & Wednesdays 5:30pm
➢ Who is Tati? Tatiana Haddawy is an ACE certified personal trainer, group fitness instructor, and TRX instructor, with weight management and nutrition certification. She has been working in the fitness industry for 8 years.
➢ What is TRX? TRX is suspension training using your bodyweight to exercise. TRX was born from the Navy SEALs.
➢ Why TRX? To develop strength, balance, flexibility and core stability simultaneously. Tati says, "You control the resistance, you control the intensity, you control the pace, and I control the environment. Join me [to] get fit, get strong, and get moving."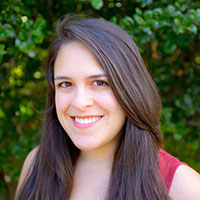 Join the New Year's Resolution Group!
What are your health goals for the New Year? Want to lose weight? Reduce stress? This January, The Hills is offering a special program to help you reach your 2016 goals. Our Nutritionist, Rachel, will be facilitating a weekly New Year's resolution group. Meetings will include a short lesson tailored to the group's interests and time for participants to ask questions and share their successes and challenges from the week. In addition, participants will benefit from 2 private sessions with Rachel and 2 private sessions with a trainer of their choice.
➢ When: Wednesdays in January and February, 6:30-7:30pm
➢ Cost: $360 (total value of $430).
➢ Included: 2 private sessions with Rachel ($160 value), 2 private sessions with a trainer ($190 value), & 8 group meetings ($80 value).
Sign up by January 4th, space is limited to 10 participants. Email Rachel Barach at
rachel.barach.nutrition@gmail.com
for more information and to sign-up.
GROUP FITNESS
Please see our modified Holiday schedule below:

Monday 12/21

Tuesday 12/22

5.45am Spin/sculpt/abs w/Luci

6.30am yoga w/Rbert

9.15am aquaerobics w/Elaine

9am Circuit w/Jeff

11am Strength/Balance w/Jodie

10.15am Spin/sculpt w/Birgitte

1pm Yoga w/Domonick

1pm Yoga w/Robert

5pm Dance Cardio w/Kathleen

4.30pm Yoga w/Barbara

6pm Bosu Pilates w/Therese

6pm Circuit w/Birgitte

7pm Yoga w/Barbara

Wednesday 12/23

Thursday 12/24

6am Spin w/Angelique

6.30 yoga w/Robert

8am Tai Chi w/Robin

9.30-10.30am spin/sculpt w/Birgitte

9am Bootcamp w/Ryan

10am spin/core w/Luci

10am aquaerobics w/Ann

11am strength/Balance w/Jodie

1pm Yoga w/Robert

5pm Pilates Plus w/Caitlin

6.15pm Spin/Strength w/Ryan

Friday 12/25

Saturday 12/26

CLOSED

9am Body and sole w/Kathleen

10am TBC w/Angelique

Sunday 12/27

Monday 12/28

9.15am yoga w/Robert

9.15am Aquaerobics w/Elaine

10.30am spin/sculpt w/Birgitte

11am Strength/Balance w/Jodie

1pm yoga w/Domonick

5pm Cardio Dance w/Kathleen

7pm Yoga w/Barbara

Tuesday 12/29

Wednesday 12/30

6.30 Yoga w/Domonick

6am spin w/Ryan

9am Circuit w/Jeff

8am TaiChi w/Robin

10.15am Spin/sculpt w/Michelle

9am Bootcamp w/Ryan

1pm Yoga w/Robert

10am spin/core w/Ryan

4.30pm Yoga w/Barbara

11am Strenth/balance w/Jodie

1pm Yoga w/Domonick

5pm Pilates Plus w/BZ

Thursday 12/31

Friday 1/1 Closed

6.30am Yoga w/Domonick

Followed by normal weekend schedule.

10.15am Zumba w/Kathleen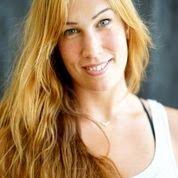 Jolt awake with Megan
Megan King has extensive experience teaching boot camps, cycling, and TRX. She has also guided yoga classes and worked as a massage therapist. Group Fitness Manager, Birgitte Rohrbach says, "We are excited to have Megan on board." Megan will be starting a new class called "Morning Jolt" on Tuesday mornings at 5:15-6:15am beginning on January 5th. Join her to jolt yourself awake for work!
Class Canceled
The Saturday 8am yoga class has been cancelled due to low attendance. There will also be changes to the Monday schedule starting in January, so keep an eye out.
PILATES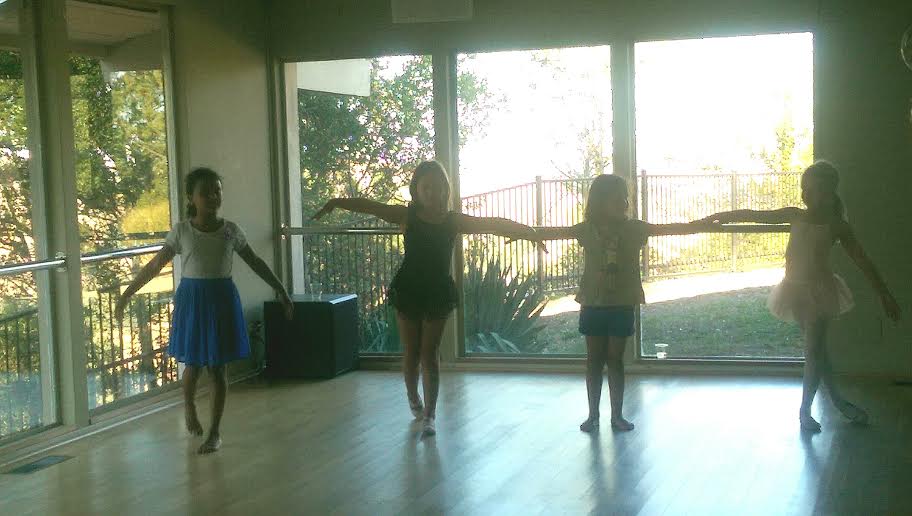 Enroll in Children's Pre-Ballet and Intro to Dance
We welcome new and returning students to try our Dance program, led by Dance instructor and professional ballerina Rosalia Lerner. Our spring semester is starting on Monday, January 11th and ending on Monday, May 16th with a recital.
➢ Pre-ballet class for 3-5 year olds, 3:15-4pm
➢ Intro to Dance for dancers 6 and up 4-5pm
Cost for full semester (16 sessions) $224, or drop in for $15/session. Nonmembers: $246, or $16/session. For more info and to register, please contact
tbrewitz@caclubs.com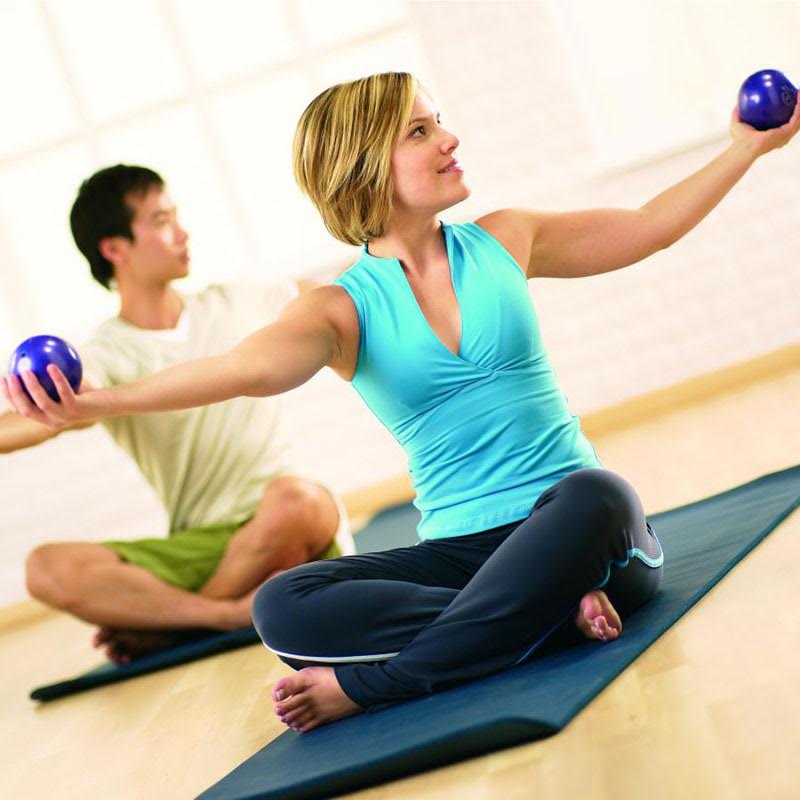 Present the Perfect Holiday Gift – Pilates on the Go
Don't stress about finding gifts. Give a loved one or yourself a great, stress-reducing, health-promoting fitness gift! This gift includes a set of Pilates weighted 3lb. toning balls, a flex band, and enrollment in a 90-minute workshop where we've put together a special full-body, Pilates-based, strength and core routine. Workshops held on:
➢ Tuesday, December 22nd; Thursdays, January 12th and 19th, 6–7:30pm
Cost for the full package: $70 for members, $80 for non-members
Led by Therese Brewitz, STOTT PILATES Instructor and athletic conditioning specialist
Please contact our office to enroll:
tbrewitz@caclubs.com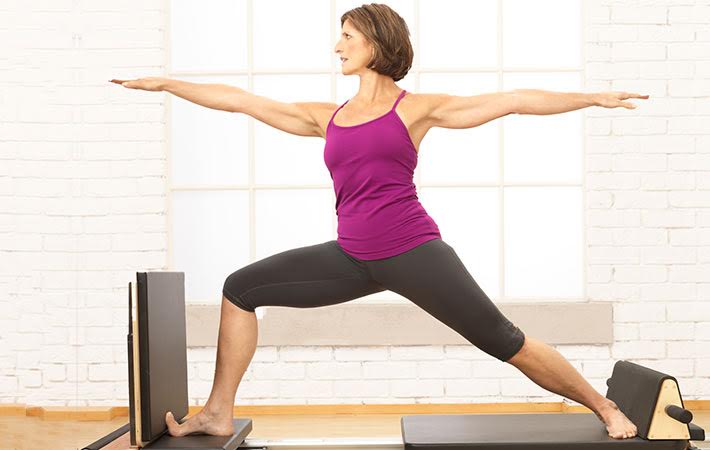 Try ZEN•GA™ - the latest in fitness and wellness (COMING in 2016)
.
ZEN•GA™
is a blend of yoga, Pilates, and breath work, that works and stretches muscles and fascia (the connective tissue in and between muscles). Fascial fitness is the new frontier in fitness and exercise. Injuries, imbalances, tight muscles, tension and weakness often stem from tight or dehydrated fascia that needs to be moved and released. No previous yoga or Pilates experience required. First class is free! Come try
ZEN•GA™
on Mondays at 5:00PM! For more info and to register, please contact
tbrewitz@caclubs.com
AQUATICS
Join the Manta Rays or Tidal Waves
We are back and starting with fresh new sessions for the New Year.
Registration is now open
on the Aquatics page for classes through February. Time to get your kids ready to join swim team for the spring and summer!
Master swimming with the Manta Rays (Pre-Swim Team) AGE 5 - 8
➢ Wednesday and Friday 4:00pm - 4:30pm
Swimmers will learn basic swimming skills of all four strokes. Team activity skills and group swim safety is introduced. Swimmers will learn to swim in deep water as well as jump or dive into deep water. Instruction will be conducted in and out of the water.
Test the waters with the Tidal Waves (Novice Swim Team) AGE 6 - 12
➢ Wednesday and Friday 4:30pm - 5:00pm
Swimmers must pass the prerequisite for swim team: *50 yards of freestyle with side breathing *25 yards of back swimming *Treading water for 30 seconds *Streamline off wall for 5 yards. This group will prepare swimmers for the swim team. This class will take place in the main pool and diving well with on-deck coaching.
Swim Team Holiday Schedule
Dec 18-27 NO PRACTICE
Dec 28-30 4:00pm - 5:30pm All Groups
Dec 31 7:00am - 8:30am All Groups.
TENNIS

Free Clinics with Eddie
Join USPTA Elite Professional Eddie Pasternak for free one-hour tennis clinics at The Hills! Eddie leads clinics each month that address all ages and skill levels. If it's raining on one of the Clinic dates, the clinic will be held either the next day or the following weekend.
➢ Sunday, December 27th at 3-4pm – Introduction for Beginners
➢ Saturday, January 9th at 3-4pm - Intermediate/Advanced
➢ Sunday, January 31st 3-4pm - Beginner's Clinic