UPDATE FROM OUR GENERAL MANAGER

Dear Members,

January started off with some great vibes here at the club with the opening of the remodeled fitness center on the 11th. We have chosen Technogym as our provider and I have been hearing some great comments by the members.

"These machines make working out fun again!"

"I have had lingering tendinitis in my right shoulder and usually stay away from the strength machines, but I haven't been feeling any pain during and after a workout on these."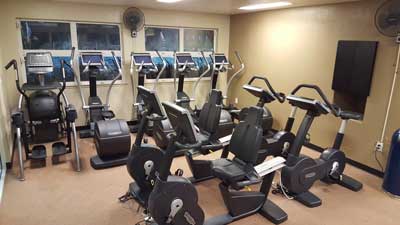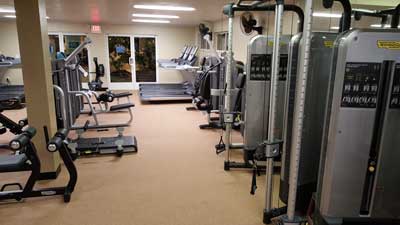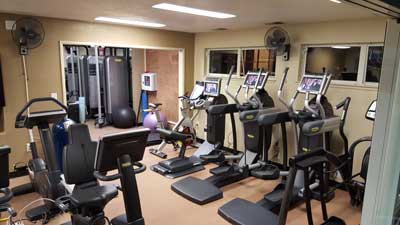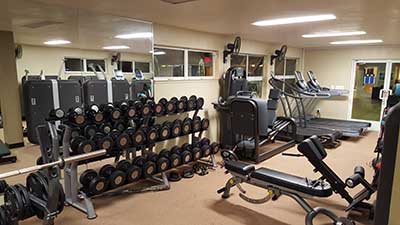 I realize that these machines are a new direction in fitness here at the Hills and are not your traditional machines. Because of this, we have on-going group orientations four times per day Monday-Thursday, and two times per day Friday-Sunday. This is a great time for you to get a basic orientation on how to use the machines and learn how to use the helpful Mywellness app by Technogym. The Mywellness app allows you to have an individual profile recognized every time you step on the cardio machines. This app also allows you to scan the strength machines and watch how-to videos for your workouts. Download Mywellness app by Technogym in your app store.

Besides the remodeled fitness center, January was the start of the popular Passport program. Complete at least 12 different activities in any of the next three months and receive a $20 credit for each month (up to $60) on your account. Complete 12 activities during each of the three months and you will be entered to win the Grand Prize of a $250 account credit. This is a great way to try new things around the club and get credit toward your dues! Stop by the front desk today and grab your passport. February will be bringing new items to the Passport so don't forget to grab a new one after January 25th!

In closing, we don't have any updates on the upper parking lot remodel and fitness center expansion. We are still waiting on (now) two counties to give us feedback on our plans and give us the next steps to get these projects accomplished. We will give more news as new details are shared with us. Thanks again for a wonderful 2015 and I can't wait to see what 2016 has in store for us here at The Hills!

To your health & happiness,

Derek


PROGRAMS & ANNOUNCEMENTS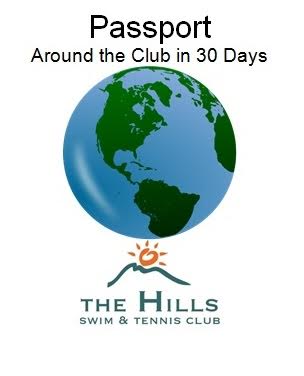 Get credit towards your Membership
Participate in our 90-Day Passport Program. With over 30 fitness and well-being programs to choose from, our Passport program gives you incentive to try some new activities! As stated in Derek's update, complete at least 12 different activities each month and receive a $20 credit per month (up to $60) on your account. Participate in all three months and you will be entered to win the Grand Prize of a $250 account credit. Staff members will date and initial completed activities, one per visit. February's passports will be available after January 25th.
Pay for the year
If you've opted to pay for your dues annually, don't forget that payment is due by no later than January 30th. If payment is not received by January 30th, your billing option will be switched from annual billing to monthly billing. Contact Amelia Broadhurst in Administration for more details.
Check out our NEW Fitness Center
Check out our new equipment by Technoqym, one of the leading manufacturers of gym equipment, in our Fitness Center. Technogym's equipment features more functions for a personalized, motivational, and entertaining workout that also improves technique. The equipment is meant to be easier on your body while maximizing your workout. See Derek's update for more information and let us know what you think after you've tried it.
GROUP FITNESS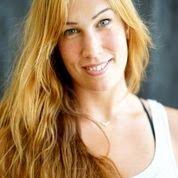 Wake Up in Morning Jolt
Energize first thing in the morning with a boot camp style class called "Morning Jolt" taught by Megan on Tuesdays at 5:15am. Exercising in the morning is a great way to get your blood flowing, wake you up, and prepare you to tackle the day. Try it and find out for yourself.
Walk-in to Group Fitness
Group Fitness Director, Birgitte Rohrbach, urges you to join a Group Fitness class! "We have much to offer in Group Fitness and we want to see you in class," she says. She recommends you "check the [group fitness] schedule and try something new"!! Click the
Group Fitness link
to see our schedule of classes.
PILATES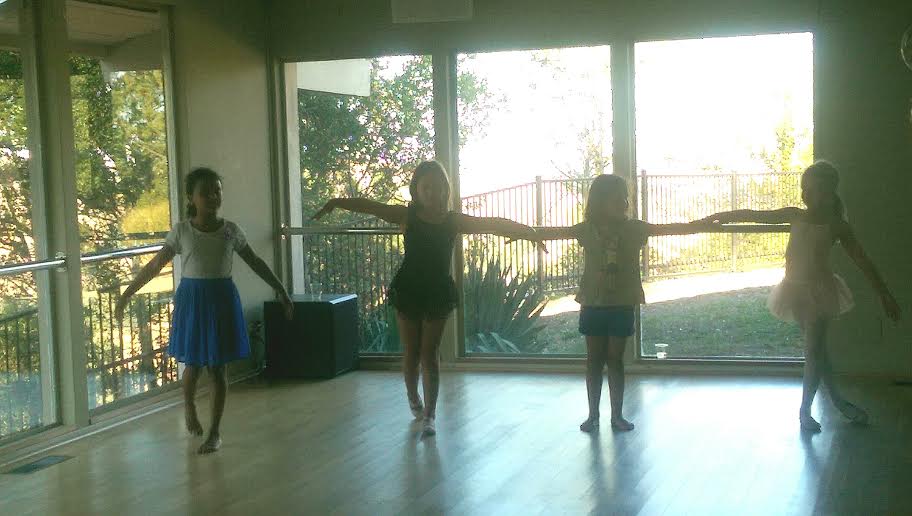 Enroll in Children's Pre-Ballet and Intro to Dance
We welcome new and returning students to try our Dance program, led by Dance instructor and professional ballerina Rosalia Lerner. Our spring semester is starting on Monday, January 11th, and ending on Monday, May 16th, with a recital.
➢ Pre-ballet class for 3-4 year olds, 3:15 - 4 pm
➢ Intro to Dance for dancers 6 and up, 4 – 5 pm
Cost for full semester (16 sessions) $224, drop in $15. Nonmembers: $246, $16
For more info and to register, please contact
tbrewitz@caclubs.com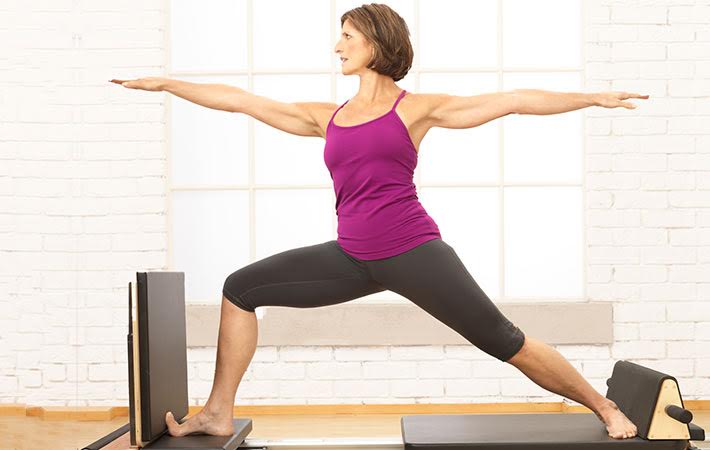 Try our new ZEN•GA™ class and feel amazing!
ZEN•GA™ is an energizing blend of yoga, Pilates and breath work, often done on the Pilates Reformer where you work and stretch muscles and fascia (the connective tissue in and between muscles). Fascial fitness is the new frontier in fitness and exercise: Injuries, imbalances, tight muscles, tension and weakness often stem from tight or dehydrated fascia that needs to be moved and released. No previous yoga or Pilates experience required.
First class is free!
Come try ZEN•GA™ on Mondays at 5:00PM!
For more info and to register, please contact
tbrewitz@caclubs.com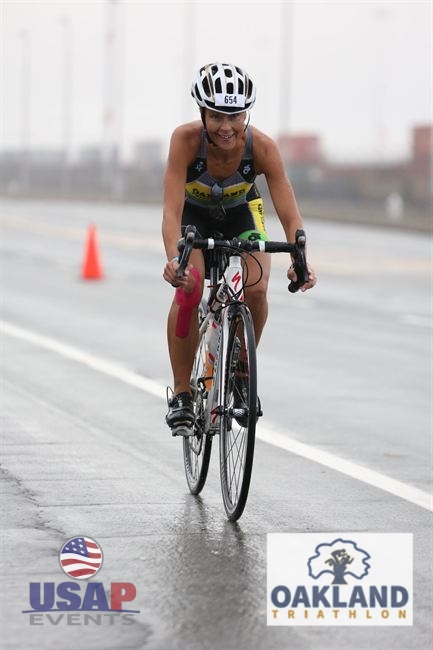 Attention Cyclists and Triathletes!
Here's how to survive El Nino if you are a cyclists or triathlete: Join us for 1-2 hours of energizing indoor cycling on the Sundays when the rain is coming down. Rides will be choreographed to music and involve workouts with climbs and speed trials.
Rides are starting on Sunday, January 24th, onward at 11:30am - 1:30pm. First ride is free. After your first ride, join for just $10 per ride.
Sign up to get training date notifications and more information by emailing
tbrewitz@caclubs.com
TENNIS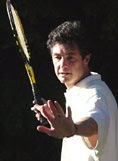 Free Clinics with Eddie
Join USPTA Elite Professional Eddie Pasternak for free one-hour tennis clinics at The Hills! Eddie leads clinics each month that address all ages and skill levels. If it's raining on one of the Clinic dates, the clinic will be held either the next day or the following weekend. Keep an eye out for the February Newsletter for more clinic dates.
➢ Sunday, January 31st 3-4pm - Beginner's Clinic