UPDATE FROM OUR GENERAL MANAGER

Dear Members,
We are coming into spring and things have really been happening around the club. A big "thank you" to our very own Eddie Pasternak and his band, featuring: Roger Glenn, Marcos Silva, and Scott Thompson, for their amazing performance at our Jazz and Wine event this past Saturday. We also had an outstanding food selection provided by our Cafe Manager, Brenda Rodriguez, and her team. The music was phenomenal, and we had a special guest vocalist appearance by a Hills' member, Rebecca Faiola. Rebecca and her band JetBlacq will be performing this upcoming May 13th in the clubhouse for a special called "Strictly Sinatra". Sign up now to reserve your spot as this will be another fun night with some outstanding food and a wine tasting.
Thanks so much for all the great feedback on the remodeled gym and the results that everyone is having on the new equipment. We are happy to announce that this coming April we will be having a fitness challenge using the Mywellness app from Technogym. This app tracks your moves, allows you to log in to all the equipment, set up your own profile, and link to your personal social media apps like Facebook, Flipboard, Youtube, and many more. This challenge will give you an opportunity to compete with yourself and the members around you. We will have some great prizes like member credits, shirts, towels, water bottles and more.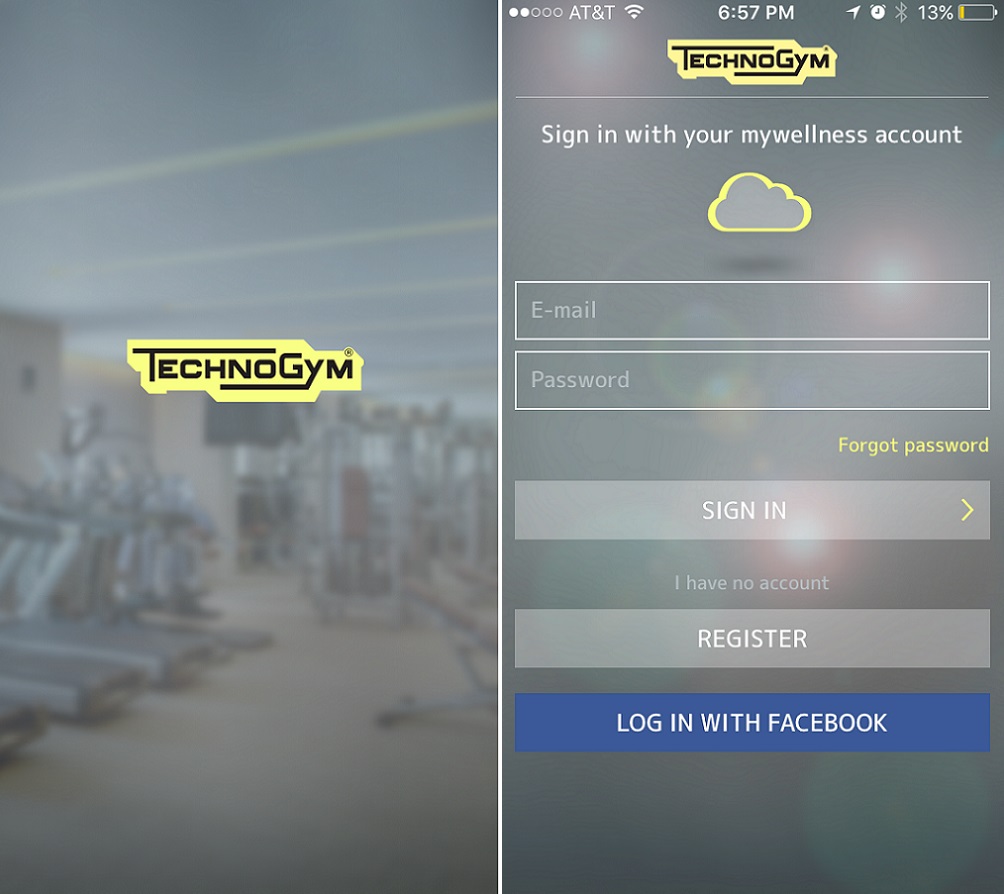 With the remodel have come questions about the future of the expansion. We are continuing with the permitting process and unfortunately can't speed up the process any faster. We are finalizing the approval process of the additional parking that is needed first before we can start work on the building and tennis lights. I appreciate your patience through the process and many of you have voiced encouragement as many of you have had to go through permitting processes yourself. It is unfortunately not a quick process. As soon as I have specific dates on work or more communications from the county I will share with all.
To your health and happiness,
Derek
PROGRAMS & ANNOUNCEMENTS
By Amelia Broadhurst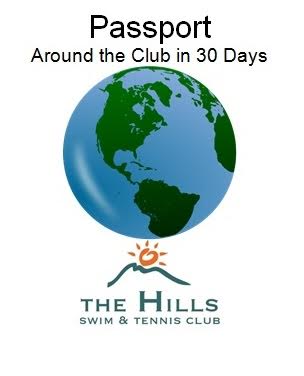 March passports available – last month to participate!
The Skinny: Last month to participate in the passport program and receive a $20 credit to your account, or the grand prize of $250 account credit. You can pick-up your March passport at the front desk.
The March passports are now available at the front desk with new items to choose from. Our Passport program gives you incentive to try new activities; complete at least 12 different activities listed on the passport in the given month and receive a $20 credit on your account. This is the last month that you can participate to receive the $20 credit. If you completed 12 activities in January and February, be sure to complete 12 this month to be entered to win the Grand Prize of a $250 account credit. Staff members will date and initial completed activities, one per visit. Ask the front desk for your March passport and get started today.
Out of the Winter Blues concert review
By Hills' member Dave Newhouse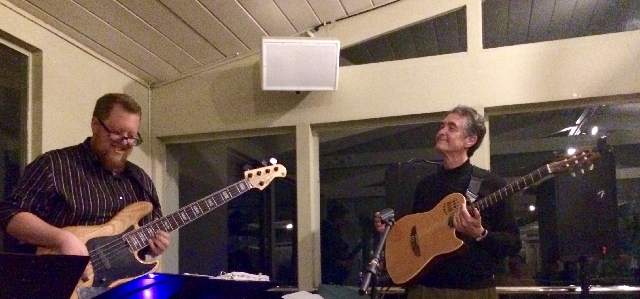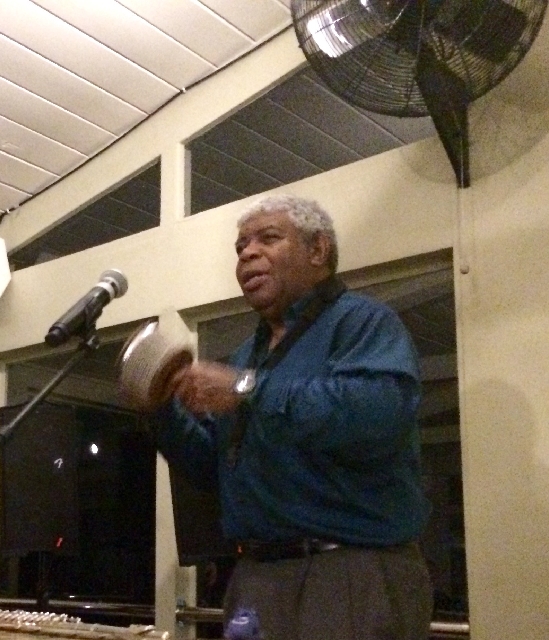 The Hills a music destination? Indeed. You don't have to go to a jazz club or a pavilion to hear an entertaining concert, because The Hills has evolved into a music happening with its ear-pleasing dinner shows. The Saturday, Feb. 27 program, organized by Hills General Manager Derek Schulte and tennis pro-wine connoisseur-guitarist Eddie Pasternak, was the latest example of the first-class music, combined with savory cuisine and wine tasting, that's being offered at the club on a regular basis. The next program, "Strictly Sinatra," will be held in May. The venue is close, the parking is free, every seat is orchestra level, and the program's cost is affordable. You can't go wrong.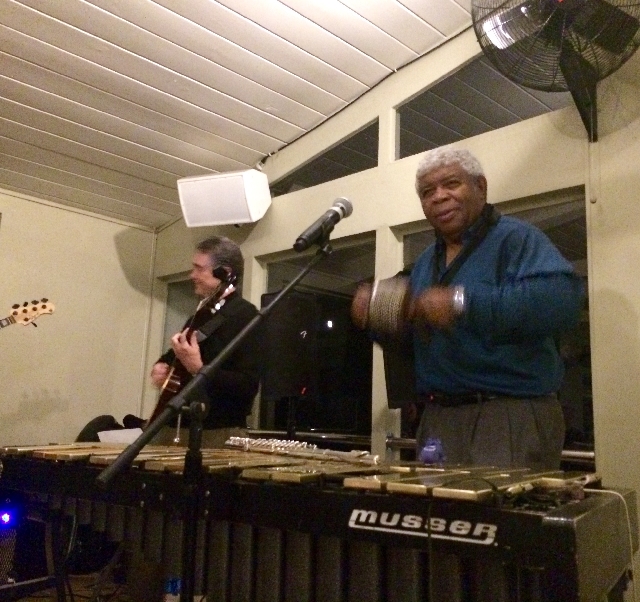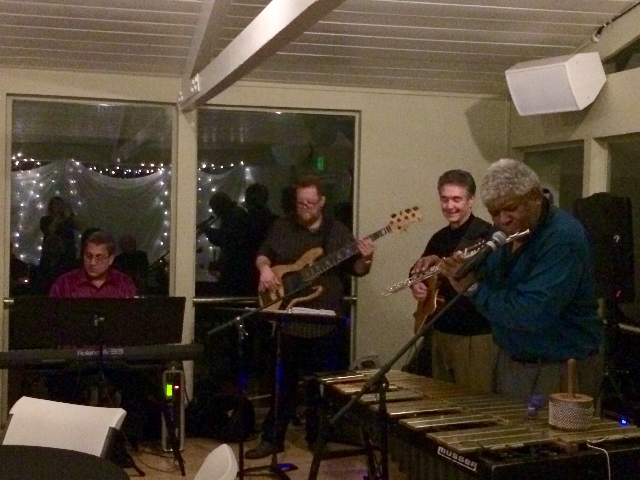 Happy Birthdays to the people who keep The Hills running!
Staff:
| | | | |
| --- | --- | --- | --- |
| Jeff A. | Karon D. | Lorna M. | Samantha H. |
| Rosalinda M. | Muey S. | Erin L. | |
PERSONAL TRAINING
By Jeff Allen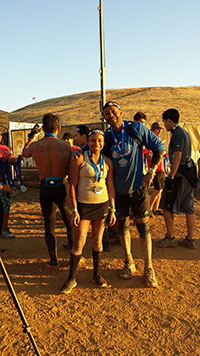 Join the Spartan training program
The Skinny: Train with Spartan race finisher Jeff Allen on Wednesdays & Fridays at 9am to prepare for the next Spartan race. Only 5 spots left! Cost: $375.

After the first few weeks of Spartan training, we realized that the original days and times didn't work for the people taking the class. By popular demand, we have changed the training time to Wednesdays and Fridays at 9am. Hopefully this will allow more people the opportunity to join us. Training is 1 hour per day, twice per week and focuses on the demands of the race which include: tire flipping and dragging, sand bag carrying, rope climbing, crawling, climbing over walls and obstacles, jumping, crossing monkey bars, doing pull-ups, lateral wall climbing, mastering the burpee, and overall strength and endurance training. Training takes place in various areas of the club - primarily outdoors.
The program will run from 2/16/16 – 5/05/16 (12 weeks or 24 sessions, includes simulated workouts on 1-2 weekends) on Wednesdays & Fridays, 9-10am (The time may be adjusted depending on the demand)
Cost of the program is $375. Only 5 slots available.
The race will be at 11:15 am on 5/14/16 at AT&T Park in San Francisco (you're responsible for signing up for the race). Go to: spartan.com to sign up
Come join us. It'll be a blast!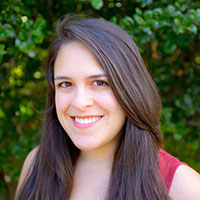 New! Free nutrition consultation
The Skinny: Free 30-minute consultation with our nutritionist when you purchase a personal training session.

Purchase a personal training session and get a FREE 30-minute consultation with our Nutritionist, Rachel Barach. Rachel is a graduate of Northwestern University and is certified as a Nutrition Consultant and as an Eating Psychology Coach. As a professional, Rachel knows that your diet can be just as important, if not more so, than your exercise routine when trying to meet fitness goals, and she's here to help you reach your goals easily and quickly. Your diet can be the difference between seeing results, or not seeing any. It can also affect how quickly you see results. Our trainers will tell you that to stay in great physical health they don't just workout, they also make sure to eat healthy. Rachel can teach you how to eat healthy so you can be in great physical health, just like our trainers, and see results quickly. Don't let this offer pass you by - take advantage while you can. Contact Jeff Allen at jallen@caclubs.com or Rachel Barach at rachelbarachnutrition@gmail.com for more information.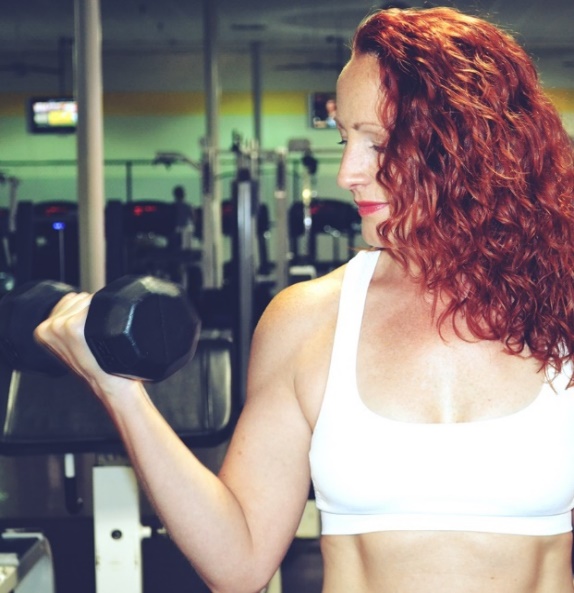 New class! Train with Tati
The Skinny: Tati will be teaching TRX at a new time on Wednesdays at 5:30pm.

As part of our small group training, we will have a new and exciting TRX class with Tati on Wednesdays at 5:30pm. TRX stands for Total Resistance Exercise and was developed by a former Navy Seal and Standford MBA graduate, Randy Hetrick. TRX uses suspension systems such as ropes and your body weight to create resistance to develop strength, flexibility, and balance. It has been highly successful, especially here at The Hills, by generating results for our participants. Benefits of TRX include core strength and joint and muscle stability. Join Tati and see the benefits for yourself!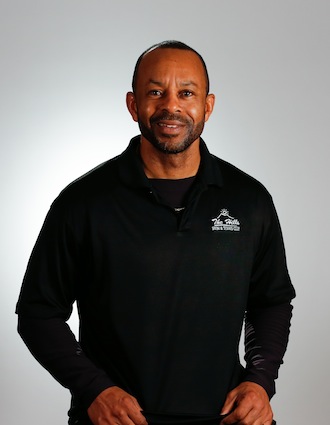 Give small group training a chance!
The Skinny: New Small group training session started February 28th – try a class for FREE. Contact Jeff Allen at jallen@caclubs.com for details.

Our recent Small Group Training session started up again on February 28th, but it's not too late to join! This session doesn't end until April 9th, 2016. If you haven't tried any of our small group training classes, stop by and try one out for FREE! Small group training classes have many benefits including posture correction, more time with the instructors, and workouts that target your health needs. Send an email to our Fitness Director, Jeff Allen, at jallen@caclubs.com for more details and to sign up.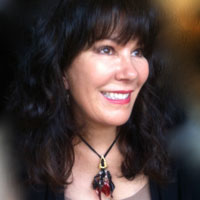 De-stress yourself with Lorna in Nia
The Skinny: Nia improves a variety of health issues including emotional and physical health by improving several of the body's "sensations". Join Lorna in Nia on Thursdays and Sundays at 3pm.

Have you had a chance to work out with Lorna? Lorna is our certified classic NIA instructor who was taught by one of the co-creators of Nia, Debbie Rosas. According to the Nia website, "Nia addresses the body's five main sensations: flexibility, strength, mobility, agility and stability, and focuses on conditioning the body and the nervous system". Because Nia addresses various aspects of health, it has many health benefits, including: weight loss, muscle improvement, stress relief, increased endurance and flexibility, improved posture, healthier heart and lungs, reduced depression and anxiety, improved circulation, stronger immune system, and greater concentration. These are just a few of the many health benefits that Nia has to offer. Join Lorna on Thursdays and Sundays at 3pm. The word around the club is, "if you try it, you'll love it". Find out for yourself!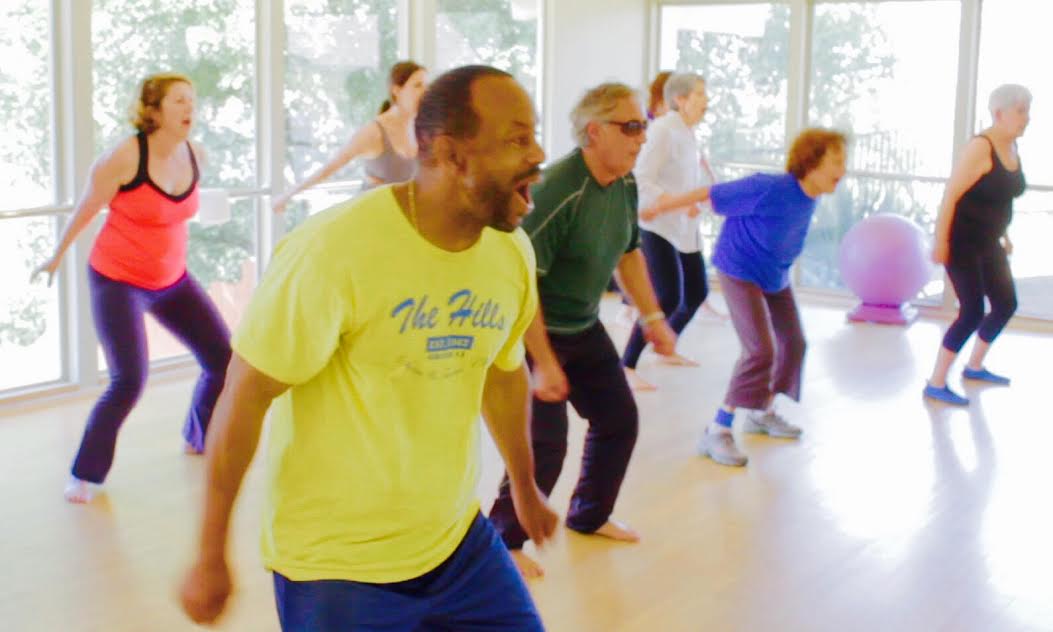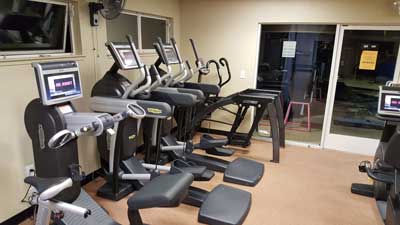 Group Orientations
The Skinny: Group orientations for the new equipment are over, but you can still contact Jeff Allen at jallen@caclubs.com for assistance.

We are no longer holding group orientations for the new gym equipment in the fitness center. If you're in need of assistance with the new equipment, email Jeff Allen, the Fitness Director, at jallen@caclubs.com for an appointment. Don't forget, you get one free fitness evaluation each year! Your evaluation is a great way to learn about our new equipment.



GROUP FITNESS
By Birgitte Rohrbach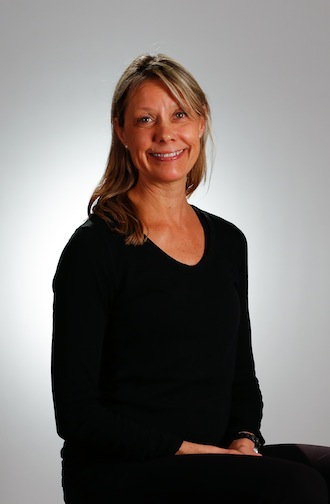 Check out the group fitness schedule!
The Skinny: Check out the Group Fitness schedule and support your favorite classes. Low enrollment may lead to cancellation of a class.

Don't forget to look at the group fitness schedule for new and exciting opportunities and classes. Try a new class and support the classes that are important to you. If classes have low enrollment for too long, it might result in loosing that class, so your interest and support is important. Follow the Group Fitness Schedule link to find out what time your favorite classes are scheduled. You can find the Group Fitness schedule on our website under the Group Fitness section.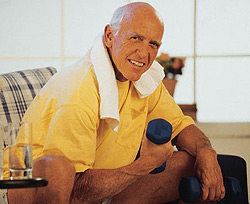 Age well by strength training
The Skinny: Strength training is safe and effective for all genders and fitness levels, and can improve emotional, mental, and physical health. It can also prevent a number of ailments as well as the risk of falling and breaking bones.

Why strength training? Research has shown that strengthening exercises are both safe and effective for women and men of all ages, including those who are not in perfect health. In fact, people with health concerns—including heart disease or arthritis—often benefit the most from an exercise program that includes lifting weights a few times each week. Strength training, particularly in conjunction with regular aerobic exercise, can also have a profound impact on a person's mental and emotional health.

There are numerous benefits to strength training on a regular basis, particularly as you grow older. It can be very powerful in reducing the signs and symptoms of numerous diseases and chronic conditions, such as:
Arthritis
Diabetes
Osteoporosis
Obesity
Back pain
Depression
As people age, poor balance and flexibility contribute to falls and broken bones. These fractures can result in significant disability and, in some cases, fatal complications. Strengthening exercises, when done properly and through the full range of motion, increases a person's flexibility and balance, which decreases the likelihood and severity of falls. One study in New Zealand in women 80 years of age and older showed a 40% reduction in falls with simple strength and balance training.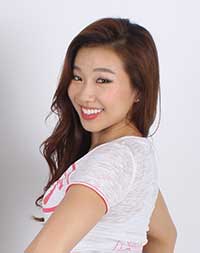 NEW class! Join Joanne in Zumba
The Skinny: New Zumba class Thursdays at 7pm with new instructor, Joanne.

Our new Zumba class that started last Thursday, February 25th, was a hit among members. Members are calling Joanne, our new instructor, inspirational! If your schedule has made it difficult for you to attend the 10:15am Zumba class, hopefully the new class at 7pm on Thursdays, will make things easier for you. Join the fun! There will be more about our new Zumba instructor in the next newsletter so keep an eye out for it.



AQUATICS
By Shad Wojtala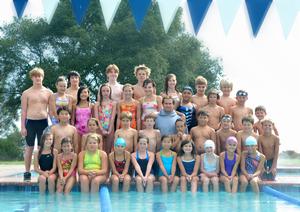 Pre-Competitive Swim Team
The Skinny: Enroll your children in Pre-Competitive swim team! Manta Rays: children 4-8, Wed. & Fri., 4-4:30pm. Tidal Waves: children 6-10, Wed. & Fri., 4:30-5pm. Follow the registration link below to enroll.

Our popular Manta Rays and Tidal Waves continue through spring. This introduction to swim team is the best option for all kids age 4-10 that are new to swimming. The coaches work in and out of the water teaching everything from basic swimming skills to full stroke technique while introducing the kids to swimming terminology. The two levels are thirty minutes in length and make use of the recreation pool and diving well. Classes meet on Wednesday and Friday each week.




Manta Rays (Pre-Swim Team) AGE 4 – 8, 4 - 4:30pm
Swimmers will learn basic swimming skills of all four strokes. Team activity skills and group swim safety is introduced. Swimmers will learn to swim, jump, and dive in deep water. Instruction will be conducted in and out of the water.



Tidal Waves (Novice Swim Team) AGE 6 – 10, 4:30 - 5pm
Swimmers must pass the prerequisite for swim team:
50yards of freestyle with side breathing
25yards of back swimming
Treading water for 30 seconds
Streamline off wall for 5 yards.
This group will prepare swimmers for the swim team. This class will incorporate on-deck coaching with minimal in water instruction.

March 2 – 25: Session 3
April 6 – 29: Session 4
May 4 – 27: Session 5

Register Here!



PILATES
By Therese Brewitz

Pilates for Athletes and for Everyday Heroes
The Skinny: Pilates has something for each of your needs. See featured articles and program details for more information.

Are you getting excited about your favorite sport in 2016? Are you being held back by injuries, stiffness and sore muscles? Are you feeling fatigued and overwhelmed? Pilates can help! Our Pilates program has a broad panel of fitness and wellness experts. Let them help you reach your goals this summer!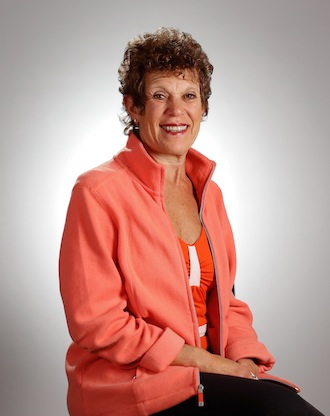 Improve your Golf & Racquet sports game with Pilates
The Skinny: Barbara Hoffer's new Pilates workout helps Golfers and Tennis players. Enroll in Barbara's reformer class, Tues. @ 5pm, or Sun. @ 9:45am, or contact her for one-on-one lessons.

Expert Barbara Hoffer has put together a terrific Pilates workout targeting common weak spots for golfers and tennis players. The benefits of Pilates are well known in the golf community: Check out americangolf.com/blog. You will improve your golf swing, your serve, your range of motion and reduce aches and pains. You can work with Barbara one-on-one or take one of her reformer classes on Tuesdays at 5pm and Sundays at 9:45am. You can also pair up with a buddy and train in a duet!



Run with the Best – Caitlin Smith
The Skinny: Join Caitlin Smith who was recently featured in Runner's World in her next Pilates clinic on Saturday, April 23rd, 10-11am.

Caitlin Smith, Elite Marathon and Ultra Runner offers up advice like nobody else on the benefits of a regular core strength and flexibility routine. Caitlin was recently featured in Runner's World: runnersworld.com/olympic-marathon.caitlinsmith. She offers a running clinic and Pilates training program for runners of all levels and works with clients one-on-one. Her next Pilates clinic at the Hills will be held on Saturday, April 23rd, at 10-11am.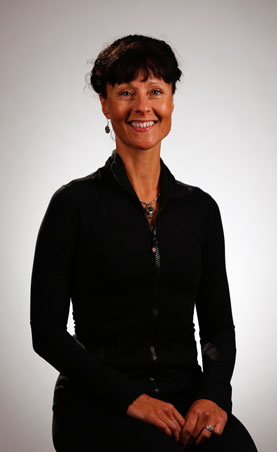 Pilates for Peace of Mind
The Skinny: Improve your mental strength with Therese – one-one-one or in Zenga.

With her Psychology background, Hills' Pilates Director, Therese Brewitz, specializes in the mind-body aspect of Pilates training. How does deep breathing affect our emotions? Can good posture change our mood? Therese likes to focus on honing our mental strength and resilience to get ready for athletic events and get through life! Work with Therese one-on-one or try the new Zenga class, Mondays at 5pm. www.Pilatesforyourpeace of mind/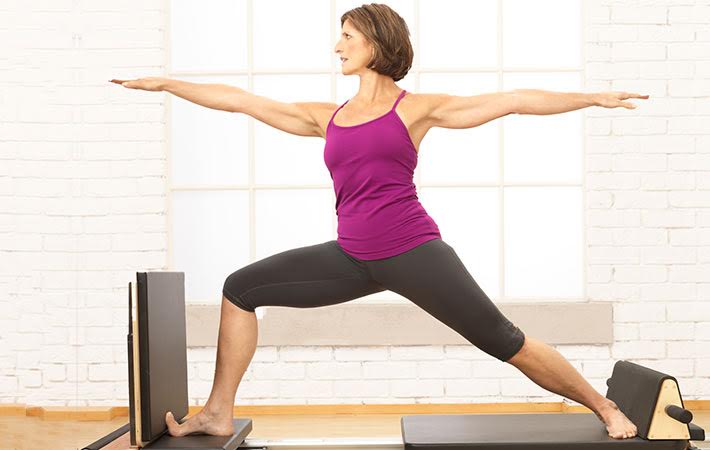 Try our new ZEN•GA™ class and feel amazing!
The Skinny: Injuries, tension, and weakness, can stem from tight fascial tissue - ZEN•GA™ focuses on stretching and releasing fascial tissue. Join ZEN•GA™ on Mondays at 5pm.

ZEN•GA™ is an energizing blend of yoga, Pilates, and breath work, often done on the Pilates Reformer where you work and stretch muscles and fascia (the connective tissue in and between muscles). Fascial fitness is the new frontier in fitness and exercise: Injuries, imbalances, tight muscles, tension and weakness often stem from tight or dehydrated fascia that needs to be moved and released. No previous yoga or Pilates experience required. First class is free! Come try ZEN•GA™ on Mondays at 5pm!
For more info and to sign up for a Pilates session or class, please contact tbrewitz@caclubs.com



TENNIS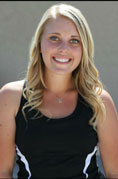 EW! Tennis program for Kids
The Skinny: 6-week tennis clinic for kids every Friday starting March 4th on Manzanita court with two times to choose from: 3pm or 4pm. Clinic costs $120 per member but can't begin until at least 3 children are enrolled. Max of 6 children per time slot.

Tennis instructor Lexi Bevins is offering a 6-week, small-group tennis clinic on Friday afternoons starting March 4th. Each class will be one hour long with two different start times: 3pm or 4pm. The 6-week clinic costs $120/member and will be held on Manzanita Court. There is a maximum of 6 children per time slot so enroll your children before they get filled up! A minimum of 3 children per time slot is required for the demands of the clinic. Tennis rackets can be provided by The Hills if necessary. Lexi would like to remind you to "please wear appropriate close-toed shoes and bring a water bottle!" Sign-ups for this opportunity to help your children grow, learn, and be healthy are at the front desk. Charge to account (CTA) is gladly accepted as payment.