UPDATE FROM OUR GENERAL MANAGER

Dear Members,
We were tempted to come up with some fun April Fool's articles for the newsletter but after hearing of all the pranks and jokes that went bad this year (i.e. google's "drop the mic" button) we thought it would be better to keep it simple and encouraging. No promises for next year, however!
In recent news, our 90 Passport program that many of you participated in wrapped up at the end of March last week. We will be hosting a passport potluck dinner on April 27th for all those that completed the passport program. Here we will draw the winner of the grand prize of $250 account credit. Please sign up at the front desk if you will be attending and let us know what delicious treat you will be sharing. We look forward to seeing you there.
In other news, to finish off the fitness center remodel we will have new Technogym treadmills delivered April 15th. These will be great additions to the new equipment that we have already been enjoying the last couple of months and will make it even easier to use your Technogym app to track your fitness goals!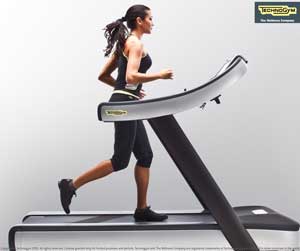 Aside from assisting you with your fitness goals, we also enjoy providing events to build our sense of community. Our upcoming event will showcase the musical talents of our very own Pilates Director, Therese "TC" Brewitz, along with her band. Dinner will also be provided and you are welcome to bring your own drinks. Space is limited and "TC" is drawing a large crowd, plus we have an excellent menu for the night so don't forget to sign-up at the front desk before time runs out. Put April 15th at 6:30pm on your calendar. You can see more details regarding Therese's music career and the dinner menu in the Programs & Announcements section below.
Speaking of entertainment, summer is growing near and our summer camp is a great way to keep your children entertained. Our summer camp is now available for online registration. Our camp director Anthony has worked on a great summer schedule that will have the kids smiling, exploring new adventures, and building relationships. Registration is now available through your online members' services account. You can see the Summer Camp section below for more details.
Until next time, to your health and happiness,
Derek
PROGRAMS & ANNOUNCEMENTS
By Amelia Broadhurst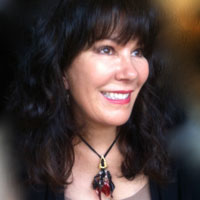 What you missed last week (insert Lorna pic)
The Skinny:
Nia is now FREE
We have decided to offer Nia to you for FREE as part of our Group Fitness Schedule. Nia is a 60-minute cardio routine incorporating martial arts, dance, and yoga. Nia uses whole-body movements that are crafted and choreographed to increase overall wellness. Certified Nia instructor, Lorna Moglia, says, "I'm inspired when students say that they have sensed more flexibility, agility, mobility, strength, and stability" after joining Nia. Join Lorna for classic Nia and improve your overall health! We know many of you have enjoyed participating in Nia and we hope to see all of your wonderful faces in the upcoming classes on Thursdays at 3pm!
Spring into music with Therese
The Skinny:
Our very own, Therese Brewitz, will be performing at our next Music & Wine event on Friday, April 15th from 6:30-9:30pm. Tickets are $30/member. Sign-up at the front desk or by calling (510) 339-0234.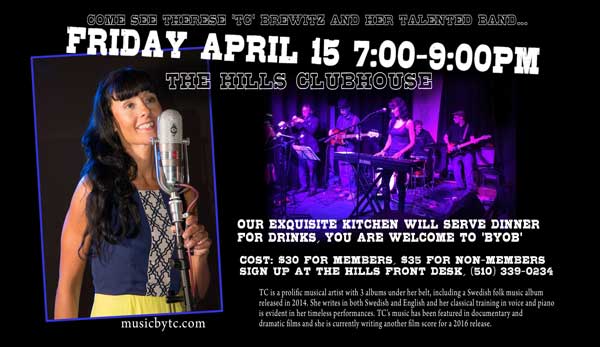 Our very own Pilates Instructor, Therese "TC" Brewitz, will be performing with her band for our next music, dinner, and wine event on Friday, April 15th. Therese has classical piano and voice training, 3 albums, and film scores under her belt to boast. She writes and performs in both Swedish and English. This will be one show you won't want to miss! Eddie Pasternak will be offering wine again for tastings and bottles at discounted purchase prices, and the Cafe will be serving Monterey Chicken, seared Salmon with Dijon -caper sauce, Florentine wild rice, roasted vegetable medley, and Caesar salad for dinner, with a warm chocolate brownie with raspberry ice cream to top things off for dessert. For dinner, wine, and a show is only $30 per member, which is an incredible deal. The doors will open at 6:30pm, dinner will be served by no later than 6:45pm, and the show will start at 7pm. Reserve your spot at the Front Desk or by calling (510) 339-0234.
Member Spotlight - Steve Cornell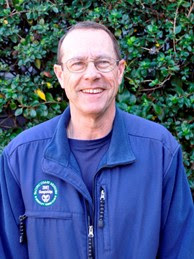 The Skinny:
Tennis Director Eddie Pasternak is proud to present Special Guest Tennis Hall of Famer and Hills' member, Steve Cornell, for our member spotlight and for a wonderful Spring Tennis tune-up!
Steve Cornell and his wife Lorraine, who was his highschool sweetheart, have been members here at The Hills for over 30 years. Steve grew up in Oakland and spent many weekends of his youth on the Tennis courts with his family. During his Tennis career he earned several #1 NorCal junior rankings, a national junior ranking of #7, two NCAA Championships at UCLA, a Gold Ball award, six top 10 NorCal rankings with three of those reaching #1, a USTA national top 10 ranking, the National Indoor Championship, several bronze balls along with his children, and the Trabert & Talbert Sportsmanship Award with his sons. Steve also volunteers as a way to give back for all that Tennis gave him. He participates on several USTA committees and is a founding member of the Berkeley Tennis Club Foundation established in 2007. He led the foundation in providing funding for under-privileged juniors and tennis programs for those in wheelchairs. He will be presenting his knowledge and skill for Hills' members here on Saturday, April 23rd, at 12pm, for a spring tennis tune-up! This is a great opportunity to come dust off those winter cobwebs and buff your tennis skills with an A-list Tennis star, so don't miss it!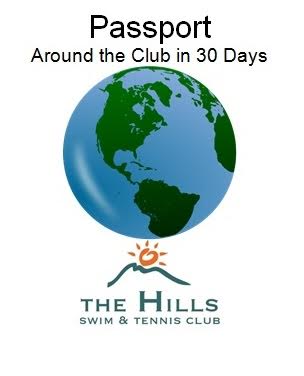 Passport Potluck
The Skinny:
The potluck to celebrate the participants of the passport program and to announce the winner of the $250 account credit grand prize will take place on Wednesday, April 27th at 6:30pm.
Sadly, our 90-passport program has come to an end. We heard that many of you enjoyed trying new things and would like to encourage you to continue trying new things that we offer here at The Hills! To celebrate your participation in the program, we'll be hosting a potluck dinner at 6:30pm on Wednesday, April 27th, where we'll announce the winner of the $250 account credit grand prize. We hope to see you there! Please contact the front desk for more details and to sign-up.
Closing Early
The Skinny:
The Hills will be closing early at 8pm on Wednesday, April 13th, for our Staff to complete necessary training.
The Hills will be closing it's doors just a couple hours early for some staff training next Wednesday, April 13th at 8pm. We apologize for any inconvenience this may cause you and greatly appreciate your participation in scheduling your workout around this closure. Hours will return to normal the following day. Thank you.
UPCOMING EVENTS:
Saturday, April 9th
Yoga & Meditation Clinic with Miriam Ani, 2-4:30pm
FREE Advanced Tennis Clinic with Eddie Pasternak, 12pm
Friday, April 15th
Jazz & Wine Event with Therese Brewitz, 6:30-9:30pm
Saturday, April 16th
FREE Kids' Tennis Clinic with Lexi Bevins, 10-11am
Saturday, April 23rd
Pilates for Runners Clinic with Caitlin Smith, 10-11am
Spring Tennis Tune-up with Steve Cornell, 12-1pm
Wednesday, April 27th
Passport Potluck, 6:30pm
Saturday, April 30th
FREE Novice Tennis Clinic with Eddie Pasternak, 12pm
Happy Birthdays!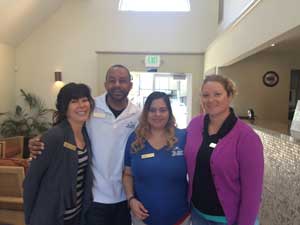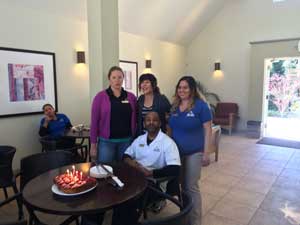 Last month we celebrated the birthdays of our Front Desk Manager, Rosalinda Mendoza; Swim Coach, Erin Lucas; Cafe Chef, Muey Saechao; Fitness Director, Jeff Allen; Nia instructor, Lorna Moglia; Swim Instructor, Samantha Hull; and Group Fitness instructor, Karon Dishmon. This month we're celebrating the following people:
Barbara Roessler Barbara Hoffer Angelique Pine Rosalia Lerner
Thank you for all your hard work here at The Hills!
TENNIS
By Eddie Pasternak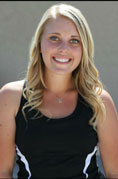 FREE Kids' Tennis Clinic
The Skinny:
Tennis clinic for children 5-12 years old on Saturday, April 16th, 10-11am with Lexi Bevins. Sign up at the Front Desk.
Tennis is a great way to teach children social skills and can ease emotional problems such as stress and depression, while promoting physical fitness. To help create more opportunities for your children to grow and learn, Instructor Lexi Bevins will be hosting another FREE kids' tennis clinic. The event will be held on Saturday, April 16th, 2016, from 10-11am. The age limit for the event is 5-12 years old. Tennis rackets can be provided by The Hills if necessary. Lexi would like to remind you to "please wear appropriate close-toed shoes and bring a water bottle!" Sign-ups for this opportunity are at the front desk, or you can call (510) 339-0234.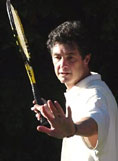 Free Clinics with Eddie =
The Skinny:
Free Tennis Clinic with Eddie Pasternak on some Saturdays each month.
Join USPTA Elite Professional Eddie Pasternak for free one-hour tennis clinics at The Hills! Eddie has taught tennis for over 25 years and has been sought after by clubs and resorts across the world, including France and Jamaica where he previously worked as a Tennis Instructor. Eddie has also worked with professional Tennis players, such as former pro Brad Gilbert. Eddie is most thrilled to be a part of a Tennis player's progression, and be able to see the change. Eddie leads clinics each month that address all ages and skill levels. If it's raining on one of the Clinic dates, the clinic will be held either the next day or the following weekend.
Saturday, April 9th Advanced Clinic
Saturday, April 30th Novice Clinic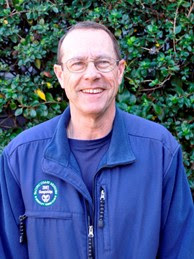 Spring Tennis tune-up with Hall of Famer, Steve Cornell (insert Steve photo)
The Skinny:
Join us on April 23rd at 12pm as Steve Cornell offers his expertise on the world of Tennis.
Eddie Pasternak has confirmed that Tennis Hall of Famer Steve Cornell will be lending a hand at our Spring Tennis tune-up event on Saturday, April 23rd at 12pm. Come take advantage of this opportunity to work with a Tennis pro so you can learn how to improve your game. You can see more details about Steve's tennis career in the "Programs & Announcements" section.
PERSONAL TRAINING
By Jeff Allen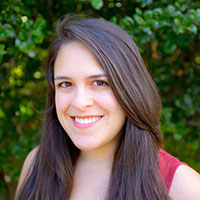 A message from our Nutritionist
Are you interested in learning about how to eat for diabetes or prediabetes? I am considering hosting a seminar on nutritional support for blood sugar regulation, with an emphasis on diabetes and prediabetes. The seminar would take place in May or June at the club. It would include background physiology, principles of eating for stable blood sugar, and beneficial nutrients. Of course, there would be delicious samples, recipes, and a Q&A.
I'm hoping to see if there is enough interest before moving forward with the seminar. If you are interested please sign up at the front desk. You're not committing at this time but I would like to see if this is an important issue for the members and friends.
Thank you,
Rachel
SUMMER CAMP
By Anthony Lum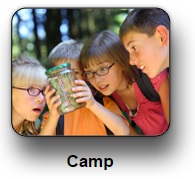 Sign your kids up for Summer Camp!
The Skinny:
Summer Camp is back this year between June 13th and August 19th! Sign-ups available now with a 10% discount for signing up before May 1st. Contact Anthony Lum at
alum@caclubs.com
for details.
Summer Camp 2016 is finally here! Our Summer Camp director, Anthony Lum, will be running the camp, as he's done since 2011, from June 13th through August 19th of this year. He is looking forward to another adventurous summer! You can find Anthony assisting members and staff wherever he can until summer camp starts. He wants you to know that you're "free to contact [him] with any questions or concerns" you may have regarding summer camp at
alum@caclubs.com
. Due to high enrollment, summer camp will be for members only. Please login to your online members' services account and find the camp icon for registrations. Sign up before May 1st to receive a 10% discount on each registration.
PILATES
By Therese Brewitz



Attention Runners of all levels!
Are you doing your first 5k, 10k, or marathon this year? Get ahead of injuries and overuse by learning from the experts. This month we are featuring a workshop with elite runner, coach, and Pilates Instructor, Caitlin Smith, for expert advice on how to run well and ward off injuries with Pilates. Join Caitlin Smith in her next Pilates clinic on Saturday, April 23rd, 10:00-11:00am.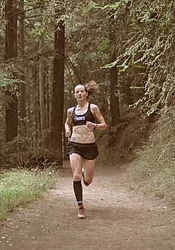 Caitlin offers up advice like nobody else on the benefits of a regular core strength and flexibility routine. She just returned from the Olympic trial marathon in LA and was recently featured in Runner's World: runnersworld.com/olympic-marathon.caitlinsmith. She offers a running clinic and Pilates training program for runners of all levels and works with clients one-on-one. In Caitlin's own words, "Pilates allows three main things to develop: strength, flexibility, and balance." Runners often have weak glutes, hamstrings, and core muscles — conditions which can lead to injury. Frequently runners don't stretch enough, which compromises stride length, lung capacity, and body awareness. This workshop includes take-home core routines and stretching routines to incorporate into your training.
Workshop details: Saturday April 23, 10:00-11:00AM. Space is limited so sign up now!
Cost: $40 (or if you like to continue Pilates, sign up and save! $130 for 3 reformer classes and the workshop).

For more info and to register, please visit Hills Pilates Studio scheduler, (hyperlink) or contact our studio tbrewitz@caclubs.com


GROUP FITNESS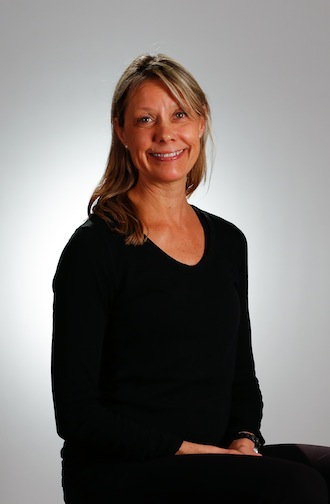 By Birgitte Rohrbach
What's new in Group Fitness
The Skinny:
Friday, April 15th and Friday, May 13th, the 4:45pm yoga class will take place at 1pm instead, Nia will now be offered for free as part of the Group Fitness schedule, and the 7pm Thursday night Zumba class will be taught by Vanessa and Megan who will be alternating weeks.
Due to events scheduled in the clubhouse on Friday, April 15th, and on Friday, May 13th, the 4:45pm friday yoga class will take place at 1pm instead. We apologize for any inconvenience this may cause you and hope that you're able to attend the 1pm timeframe. Please mark your calendars with the time change! We will also post reminders around the club.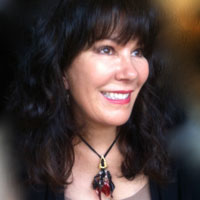 Because of the demand for Nia, it will now be offered for free as part of the group fitness schedule! Nia takes place on Thursdays at 3pm with Lorna and is a great workout for people of all fitness levels. Come check it out! With it being offered for free, there's no reason not to.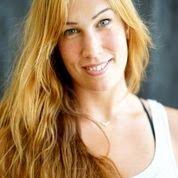 Zumba at 7pm on Thursdays will continue with Megan and our new instructor Vanessa alternately teaching the class each week. Vanessa and Megan are both inspirational, energizing, and motivational instructors who you can be sure to have fun with. Join them this Thursday and welcome Vanessa to the club!