UPDATE FROM OUR GENERAL MANAGER

Dear Members,
April has been a great month for us so far and we hope you feel the same. Throughout the month we've had a balance of sunny and rainy days here at The Hills, allowing people a taste of summer while still fighting the drought. Also this month we received our new Technogym treadmills which completed our set of new gym equipment. We've heard great feedback so far on the Technogym gear and I hope you all are enjoying it just as well. Last week we had a successful staff training meeting on Wednesday and celebrated Spring with a concert on Friday featuring the music of our Pilates Director, Therese "TC" Brewitz. You can read more about the staff training and concert below in the "Programs & Announcements" section. We also posted a short video of TC performing "Can't take my eyes off you" with our member Rebecca Faiola on our
Facebook
page for your viewing pleasure.
April may almost be over but there's still more to come. We're hosting a potluck for all of the passport program participants next week on Wednesday, April 27th at 6:30 pm. You can read more about the potluck in the "programs and announcements" section below. If you completed all three months, be sure to call the front desk to sign-up and to let them know what you'll be bringing.
In case you haven't heard, we have an expert nutritionist, Rachel Barach here at The Hills. Rachel is interested in hosting a seminar for members on regulating your blood sugar level. Considering the amount of sugar contained in much of the food industry's products and the importance that diet plays in your health and weight management, a seminar on learning how to regulate your blood sugar level could be highly beneficial. See the "Personal Training" section below for more details. Don't forget to contact Rachel at
rachel.barach.nutrition@gmail.com
if you're interested.
With April coming to a close and the sun making appearances, it's a great time to check out our Summer Camp program for your children and sign them up. Summer camp offers a variety of activities for your children to participate in while school is out. Jr. Lifeguard Camp, swim lessons, and tennis lessons are just a few of the activities offered. Read the "Summer Camp" section below for more details. The end of April also means the beginning of May and we have some fun events planned in May for you. JetBlacq will be performing "Strictly Sinatra" for us on May 13th in the Clubhouse. See the programs and announcements section below for more details.
Until next time, to your health and happiness,
Derek
PROGRAMS & ANNOUNCEMENTS
By Amelia Broadhurst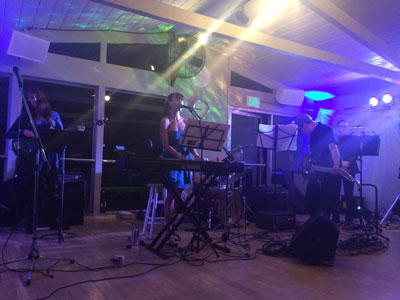 In case you missed it
The Scoop:
The Hills closed early on Wednesday, April 13th, for Staff Training and our "Spring into Music" event with Therese on Friday was a hit!
Last week was a busy one between closing early on Wednesday for a staff meeting and hosting an event on Friday. Thank you to all our members for your understanding during our early closure of the club last Wednesday. Our Staff worked on team building exercises so that we can continue to bring you great customer service in the future! We also were able to celebrate the birthdays of Rosalia Lerner, Barbara Hoffer, Barbara Roessler, and Angelique Pine during our meeting.
Friday night, our Pilates instructor by day, songstress by night, Therese "TC" Brewitz serenaded us with lovely vocals, arrangements, and accompaniments by her band, while we did our best to wine and dine you. TC's performance was so moving that some of our members felt the urge to get up and dance during her slick cover of Rob Thomas' "Smooth". Of course the delectable wine graciously provided by our Tennis Director, Eddie Pasternak, probably helped that "urge" on.
Another highlight of the evening was TC's duet with Rebecca Fiola of JetBlacq singing "Can't take my eyes off you", during which we couldn't take our eyes (or our ears) off them. TC's original works were also a breath of fresh air much needed in our Clubhouse. It was warm in there, after all. Aside from the show and the wine, we couldn't get enough of the Cafe's gourmet meal. The Salmon in dijon-caper sauce enticed members to grab seconds and thirds and fourths, while the Monterey Chicken was new and interesting to the pallette. Many thanks to TC and her band, Eddie, our Cafe Manager, Brenda, and all others who helped make the show possible and, better yet, successful! If you missed this show, make sure to mark your calendar for the next one coming up in May! More details will follow in the next newsletter.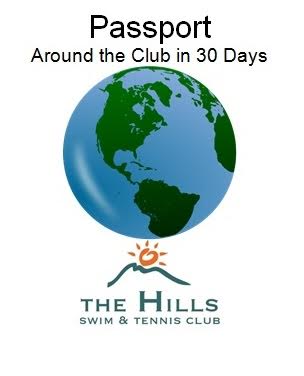 Passport Potluck
The Lowdown:
Passport potluck for participants will take place on Wednesday, April 27th at 6:30pm. Sign-up to join at the Front Desk.
If you participated in the Passport program, don't forget to call our front desk and sign-up for the potluck! You could be the winner of the $250 account credit grand prize. We hope to see you there! As a reminder, although the Passport program may be over, there's always a reason to try new things here at The Hills. You might still find a class or activity that suits your needs and benefits your health. Check out our Group Fitness schedule and try something you've never done.

Strictly Sinatra with JetBlacq
The Skinny:
JetBlacq will be performing for us once again on May 13th at 6:30pm. Sign-up at the Front Desk.
The Hills is pleased to announce that JetBlacq will be performing for us again on Friday, May 13th. You may remember the "Jingles with JetBlacq" event from December 4th featuring our member Rebecca Faiola as the enchanting vocalist. We can't wait for their upcoming "Strictly Sinatra" show to grace our clubhouse next month. Join us for a rat-pack style evening of music, food, drinks, and socializing. Sign-up at the front desk or by calling (510) 339-0234. Only 60 spots available so be sure to sign-up ASAP! Tickets are $30 (excluding tax) for members and $35 for non-members and includes entrance to the show and dinner. Dinner will be served at 6:30pm and the show starts at 7. You're welcome to BYOB and a complimentary wine tasting may be provided. More details will follow in the next newsletter so keep an eye out! We look forward to seeing you all there.
UPCOMING EVENTS:
Wednesday, April 27th Passport Potluck, 6:30pm
Saturday, April 30th FREE Novice Tennis Clinic with Eddie Pasternak, 12pm
GROUP FITNESS
By Birgitte Rohrbach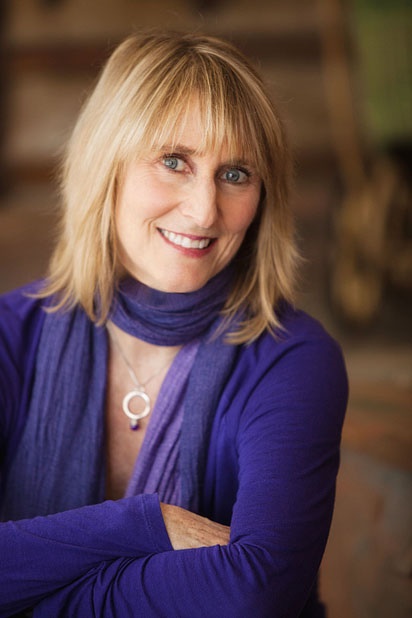 Employee Spotlight: Robin Rosario
The 411:
This month we're putting the spotlight on our Tai Chi instructor, Robin Rosario. Robin has been working as a Tai Chi instructor for The Hills for approximately 2 years now. She first found her love for Tai Chi after a back injury in 1973. Little did she know then what a pivotal event that would turn out to be, leading to a practice that has spanned more than 40 years. During that time, Robin has found her practice to be her "personal treasure trove of good medicine."
Robin's interest in Tai Chi also inspired her to study Chinese Medicine and graduate from Acupuncture school in 1985. She practiced Chinese Medicine for a number of years in Berkeley and Oakland. Along the way she also incorporated Qigong into her practice as it is intrinsic to the study of internal martial arts.
Robin believes that Tai Chi is not only for "oldsters", contrary to what others may think. She views Tai Chi as a very challenging practice that incorporates her mind with gentle as well as difficult movements that allow her to push herself depending on her goal. Robin's joy in teaching comes when her students have an "AHA" moment; that moment when a concept becomes internalized. Robin says that Tai Chi taught her how to learn and that she applies Tai Chi principles to everything she does.
We'd like to thank Robin for her years of service, and for her dedication to and passion for her craft. If you haven't tried Tai Chi, stop by on Wednesday at 8am and give it a shot! Hope to see you there!
TENNIS
By Eddie Pasternak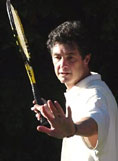 Free Clinics with Eddie
The Skinny:
Free Tennis Clinic with Eddie Pasternak on some Saturdays each month.
Join USPTA Elite Professional Eddie Pasternak for free one-hour tennis clinics at The Hills! Eddie has taught tennis for over 25 years and has been sought after by clubs and resorts across the world, including France and Jamaica where he previously worked as a Tennis Instructor. Eddie has also worked with professional Tennis players, such as former pro Brad Gilbert. Eddie is most thrilled to be a part of a Tennis player's progression, and be able to see the change. Eddie leads clinics each month that address all ages and skill levels. If it's raining on one of the Clinic dates, the clinic will be held either the next day or the following weekend.
➢ Saturday, April 30th Novice Clinic
PERSONAL TRAINING
By Jeff Allen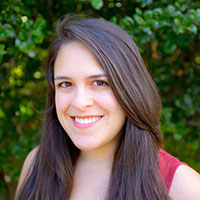 A message from our Nutritionist
Are you interested in learning about how to eat for diabetes or prediabetes? I am considering hosting a seminar on nutritional support for blood sugar regulation, with an emphasis on diabetes and prediabetes. The seminar would take place in May or June at the club. It would include background physiology, principles of eating for stable blood sugar, and beneficial nutrients. Of course, there would be delicious samples, recipes, and a Q&A.
I'm hoping to see if there is enough interest before moving forward with the seminar. If you are interested please sign up at the front desk. You're not committing at this time but I would like to see if this is an important issue for the members and friends.
Thank you,
Rachel
SUMMER CAMP
By Anthony Lum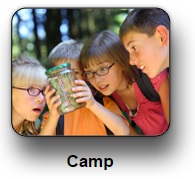 Sign your kids up for Summer Camp!
The Skinny:
Summer Camp is back this year between June 13th and August 19th! Sign-ups available now with a 10% discount for signing up before May 1st. Contact Anthony Lum at
alum@caclubs.com
for details.
Summer Camp 2016 is finally here! Our Summer Camp director, Anthony Lum, will be running the camp, as he's done since 2011, from June 13th through August 19th of this year. He is looking forward to another adventurous summer! You can find Anthony assisting members and staff wherever he can until summer camp starts. He wants you to know that you're "free to contact [him] with any questions or concerns" you may have regarding summer camp at
alum@caclubs.com
. Due to high enrollment, summer camp will be for members only. Please login to your online members' services account and find the camp icon for registrations. Sign up before May 1st to receive a 10% discount on each registration.