UPDATE FROM OUR GENERAL MANAGER

Dear Members,
It seems as though summer has tried to poke its head out every now and then here at the club. With few successes, it's hard to believe we will be starting summer camp next week. Summer camp should liven things here at the club during the day. If you haven't already signed your kiddos up, it's not too late. Anthony, our summer camp director, has a great schedule planned including: swim lessons, tennis lessons, TKD, hiking, and many more activities. If you have any questions just email Anthony at
alum@caclubs.com
.
In other news, last week we had an encouraging meeting with the county and some of our neighbors. The neighbors joined us to speak about their concerns regarding the project, such as, traffic and parking. We left the meeting encouraged that we can work through their concerns and make the club more enjoyable for all in the neighborhood. Currently, we are re-submitting our fitness center expansion plans, and Diablo tennis court lighting, with the addition of the parking lot expansion. With the help of the city and county, we are hoping to move the project along and start construction sometime this winter. A couple things that you, as members, can help with, are: not parking across the street on the blind curve, and, not stopping in front of the club to load and unload your car, both of which create dangerous situations for cars and pedestrians coming up and down the road.
Speaking of safety, in the last weeks we sent out an email reminder of important rules and policies around the club and pool. Starting this Saturday we will have our lifeguards on full-time throughout the summer. Safety is our number one concern and we want to encourage everyone to review the pool rules with their children. Together we can make this summer a safe and fun environment for all. Until next time, to your health and happiness, Derek
PROGRAMS & ANNOUNCEMENTS

By Amelia Broadhurst

What you missed…
Even though summer is here, with the exception of the sounds of laughter and excitement coming from our pools, it's been fairly quiet at The Hills. Last week we celebrated the birthdays of some wonderful employees! Wish a "happy birthday" to Birgitte Rohrbach, Licia Padham, Ian Madulara, Ann Livingston, Kelly Fujimoto, and Robin Rosario! We also have a lot of new faces coming in to help out for our summer rush. Give a warm welcome to Taylor and Alyssa at the Front Desk.

Reminder: Club Policies
GUEST PROCEDURES & FEES
1. All guests must be accompanied by members at all times.
2. Guests over 18 years must fill out a Guest Waiver at the front desk before entering the facility.
3. Guests under 18 must have a parent sign the waiver. There are two options to sign the waiver:
a. The parent may sign the waiver in person at the club.
b. Or, the waiver may be signed offsite, but hosting members must sign as "witness."
4. All guest fees must be paid upon entering the club.
5. No individual guest may visit the club more than 6 times per year.
6. A maximum of 4 guests may visit the facility per membership per day. Larger groups must be booked at least 24 hours in advance as a party.
7. Approved party groups are limited to 25 guests. Certain times of year and specific holiday dates are restricted.
8. Hosting members are responsible to ensure guests abide by club rules and are liable for any damages to club facilities.
9. Any member who intentionally avoids paying proper guest fees may be terminated.
10. Members with adult children age 21 or over and currently enrolled in college can make arrangements for limited-term club passes. Please contact the accounting office during business hours to make arrangements for your adult children.

POOL RULES
1. All swimmers must use the club's shower facilities before entering the pools or spas.
2. Babies/toddlers must wear leak-proof plastic or rubber panties or swim diapers.
3. Swimmers and hot tub users must wear proper swimming attire (no cut-off shorts).
4. Lane sharing is required when the pool is busy. Lap swimming etiquette is posted on our website.
5. Starting blocks may only be used under direct Hills instructor supervision.
6. Kickboards are for lap swimmers only.
7. When a Lifeguard is on duty, he/she has the responsibility and right to deem any activity as unsafe. Please always obey the Lifeguards' directions, and/or any Hills staff who approaches you about pool safety or rules. Examples of prohibited behaviors:
a) Riding on shoulders
b) Sliding on rails
c) Throwing small children in the air
d) Hard throwing objects (e.g., tennis balls, basketballs, water polo balls, etc.)
e) Hanging on or crossing under or over the lane lines
f) Diving (unless the diving board is officially open and supervised by a Lifeguard)
g) Jumping in backwards
h) Oversized toys, floats or boards
i) Using kickboards as toys
j) Glassware or bottles are not allowed anywhere around the pools
k) Squirt guns and devices that squirt water are not allowed.
l) Water balloons are not allowed on the premises.
8. Lifeguards and Hills staff will enforce these policies. Please report any unsafe or hazardous behavior to club staff immediately.
LIFEJACKET POLICY
Children under four-feet tall must wear a Coast Guard certified lifejacket or be within arm's reach of an adult in the pools at all times. The Hills provides lifejackets on the pool deck.
FAMILY HOT TUB
1. Only 9 people allowed in the family hot tub at any time.
2. Children younger than 14 must have an adult guardian within arm's reach.
3. Flotation devices, toys, kickboards, and horseplay are not allowed.
4. No food or drinks in or near the hot tub.
5. Management may close the hot tub at any time.
ADULT HOT TUB RULES
1. Adults only age 18 and over.
2. Only 9 people allowed in the hot tub at any time.
3. No flotation devices, toys, kickboards, or horseplay.
4. No food or drinks in or near the hot tub.
5. Management may close the hot tub at any time.
6. Shower before entering.
7. Please report any water quality issues immediately.
This area is for quiet conversation and reflection.
DIVING BOARD AREA RULES
1. Diving board may not be used without the direct supervision of a Lifeguard.
2. Three Lifeguards must be on duty for the board to be open.
3. The diving board may only be used if the diving well is completely clear of other swimmers.
4. Divers must exit the pool on the side closest to the Lifeguard stand.
5. Only one person is allowed on the diving board at a time.
6. Feet-first jumps or forward dives only. Back flips are not allowed.
7. No running on the board.
8. No jumping from the side of the board.
9. Only one bounce is allowed on the board.
10."Catching" of small children off the diving board is not allowed. Parents may retrieve a child after they land in the water.
11. No flotation devices in diving area including kickboards, unless under supervision of a Hills instructor.
12. Lifeguards reserve the right to close the diving area and/or the board at any time.
13. No hanging on the board.
14. When the pool is open for free swim, diving or jumping from the board side wall is prohibited.
When the diving board is closed, the deep end is open for free swim. The usual pool rules also apply in this area.
All club policies are located on our website!


Coffee Poll Results
Remember the poll we asked you to participate in during the passport program? I bet you've been wondering the results and what it was for. It's true that we've been looking into switching coffee suppliers and we wanted your opinion. Thank you to all who participated! There were some great answers such as, "Rosalinda" making the best coffee, or "[our] cafe", but the majority of responses revealed Peet's coffee to be our members' favorite. We've spoken with Peet's and they've agreed to be our new supplier! Starting in July our complimentary, freshly-brewed coffee will be Peet's house blend. Our staff is excited to make the switch and we hope you all are as well.

NIA review
Last week I participated in Lorna's Thursday, 3pm, Nia class (time and day may be changing) for the first time. It was my first time participating in any Nia class and I must say I was pleasantly surprised! I wasn't quite sure what I expected Nia to be like, but I know it was better than I imagined. I'm shocked to find out that so few people participate and I can only guess that it's due to lack of awareness. I can understand that Nia may not be for everyone. Nia encourages the individual to break out of his or her shell and be silly. I mean "silly" in a good way, such as the way improv actors act silly to promote laughter from an audience. It seems that much like improv, Nia allows participants to relax, loosen up, and have fun. Laughter and fun are great ways to reduce stress, and I know I certainly left Nia feeling more relaxed. For those who are silly to begin with, Nia can be quite fun! For those who are not quite as silly, however, Nia may feel awkward, uncomfortable, or counter-intuitive, but it also may be just the remedy for shyness.

For me, I live life on both sides of the fence: shy and outgoing. I've been the quiet, timid, girl in a class full of actors making complete fools of themselves and having a blast doing it. I envied their freedom but was too afraid of embarrassment to let go and have fun myself. Instead I hung out on the sidelines laughing at others' fun. In Nia, however, thanks to Lorna's enthusiasm and love of her craft, I found it easy to let go of self-doubt and worries, and to be silly and have fun. I had a smile on my face through the whole class.

What made Nia silly and fun was the unique and interesting combination of yoga, martial arts, and dance. One second you may be stretching out your limbs and letting go of stress, the next you may be roaring like a tiger in battle, and the next you may be doing interpretive or modern dance around the room, or you may be doing some combination. With so many different aspects to Nia, there's something to catch the interest of just about anyone. I was ecstatic to start the class with some Latin-inspired music and dancing moves, and to transition into jazz-inspired dance. Nia seems like it would be a highly beneficial class for actors, dancers and other performers, as well as for timid, shy, or introverted people looking for encouragement to branch out, or for those who are just stressed and want to have some fun.



PILATES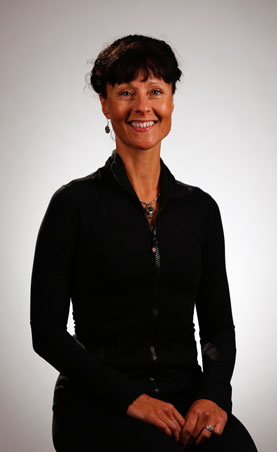 By Therese Brewitz



Don't miss our first FREE Pilates TED talk: Unlocking the true secret of a strong CORE! Tuesday June 14th, 6-7pm.
Strengthening the core, doing planks, developing a Pilates practice is all the rage right now. But does it work? What is the key to engaging the core? Why do people with superior core strength and overall conditioning still suffer from back pain? Does it have to do with something as simple as insufficient breathing?
In this talk you will learn about the true relationship between breathing and core!
any common aches and pains, particularly around the head, neck, and shoulders, may be caused in part by inefficient breathing. There is a strong correlation between improper breathing and back pain. This can be a difficult problem to understand, let alone repair. We all know how to breathe, right? The good news is that strengthening the core using proper breathing techniques is usually a lot less stressful and straining than doing sit-ups. Learn more in our talk. To register for this FREE event, please email tbrewitz@caclubs.com.

About our lecturer: Patricia Brown is a certified STOTT PILATES Instructor and an ACE-certified personal trainer. She has studied bodywork, Neuromuscular Reprogramming, Intuitive Training, Mattes Active Isolated Stretching, and is a Thai massage practitioner. She currently is teaching Reformer classes and offering Private Pilates and Thai Massage at the Hills.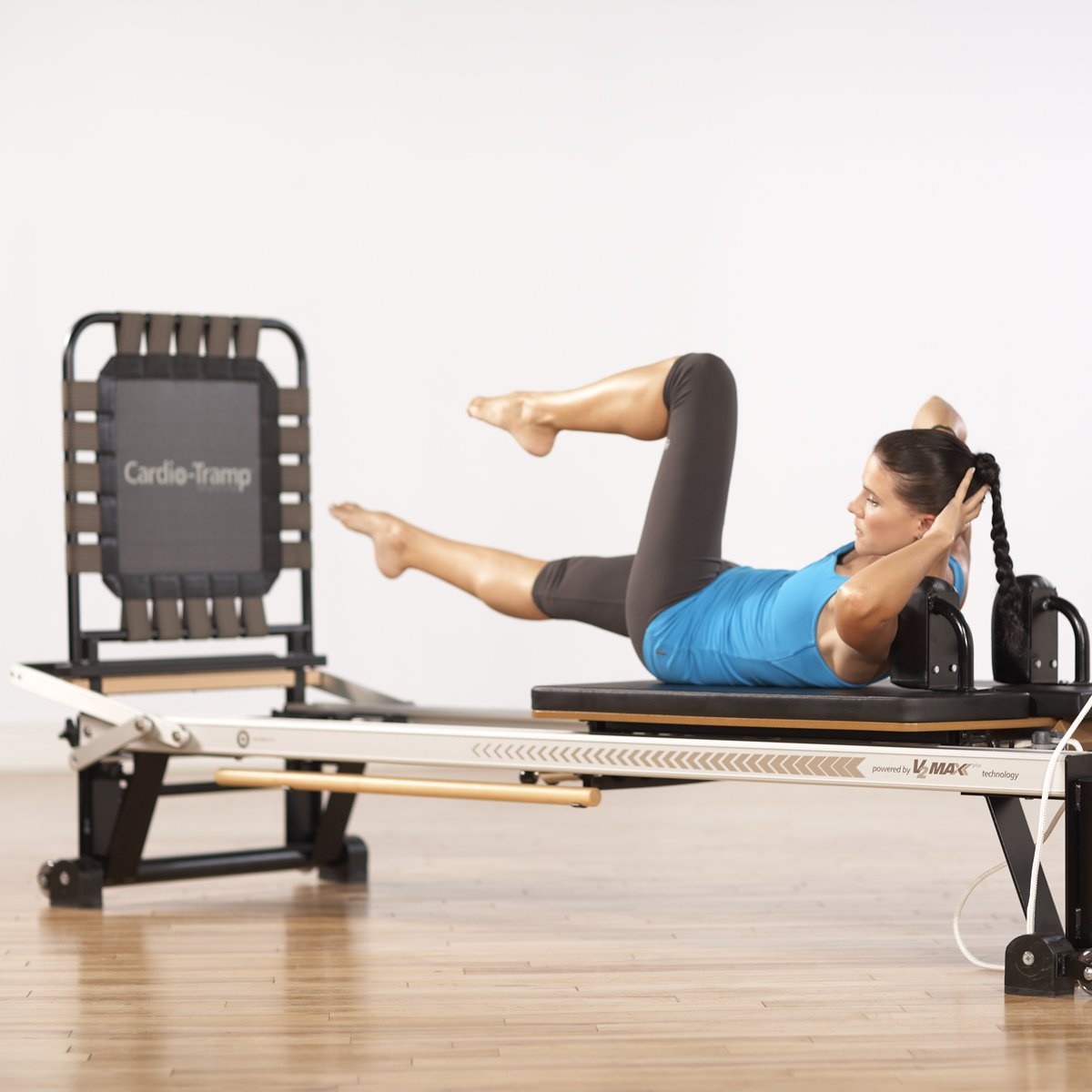 Jump into shape this summer – and get results!
Our popular Cardiotrampoline Pilates class is back on the schedule for Wednesdays, 8-9am with Pilates Instructor Elizabeth Howe. This is a great workout to get swimsuit ready while taking care of your back. High intensity cardio/core/resistance training class is done on the reformer with a special trampoline providing a challenging, yet safe routine. Contact our studio for more info: tbrewitz@caclubs.com. Sign up for classes here: Hills' Pilates Studio scheduler.



SUMMER CAMP
By Anthony Lum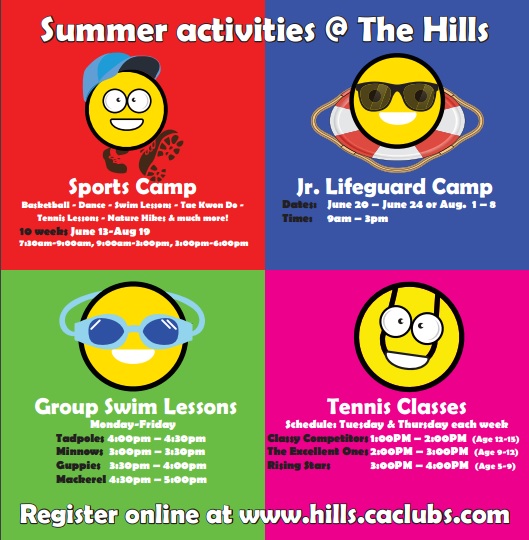 Sign your kids up for Summer Camp!
The 411: Summer Camp, June 13th- August 19th.
Email alum@caclubs.com for details.

Summer Camp 2016 is here and will run from June 13th to August 19th. If you have any questions, please contact Summer Camp Director Anthony Lum at alum@caclubs.com. Feel free to pick-up one of our summer camp brochures at the Front Desk. Happy summer!



GROUP FITNESS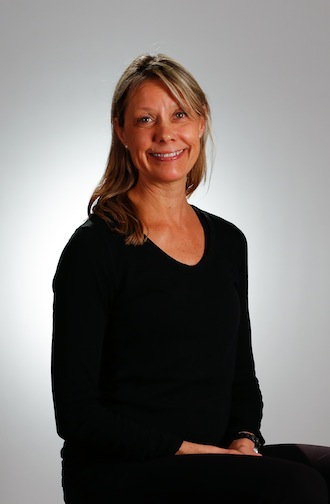 By Birgitte Rohrbach

A letter to our Members
It's always great to see a large amount of people attending the group fitness classes. Please check the schedule; it changes monthly. And don't forget to try something new!

I would like to note that although we do have instructors out over the summer, we also try to ensure that all classes are covered by subs. If you would like to see who is teaching your favorite class, check the online schedule on The Hills' website under Group Fitness and click on the Group Fitness Schedule link at the bottom of the page.

See you in class!

Birgitte
PERSONAL TRAINING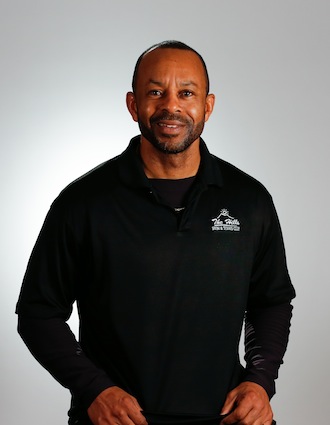 By Jeff Allen

ATTENTION Hills' Members and Guests: Join the 2016 Fitness Fair!
The fitness department will host a fitness fair on Saturday, June 25th, from 10am-12pm. Highlights include representatives from the fitness department talking about personal training and its benefits to you and your family. We will also be sharing new upcoming programs.

Personal Training:
➢ 1 on 1 Training
➢ Semi-Private
➢ Youth training
➢ SGT youth training
➢ Body Fat testing and Orientation signups

Small Group Training (SGT):
➢ TRX
➢ FF
➢ ETRX

TKD:
➢ TKD Demo from 11:15 – 11:30

Nutrition:
➢ Nutritional Snacks and information

Join us in the next Spartan Race!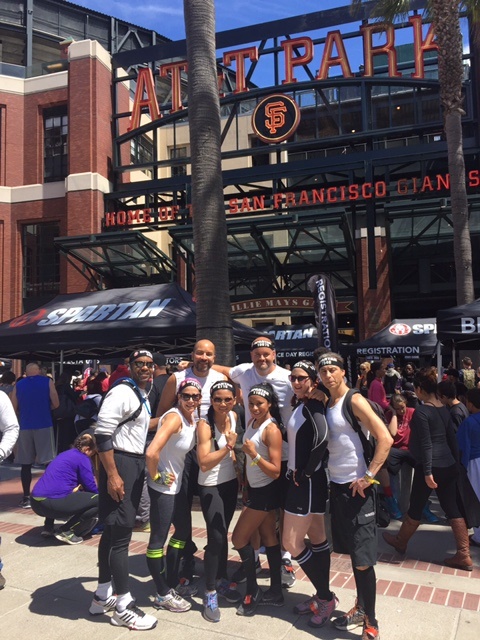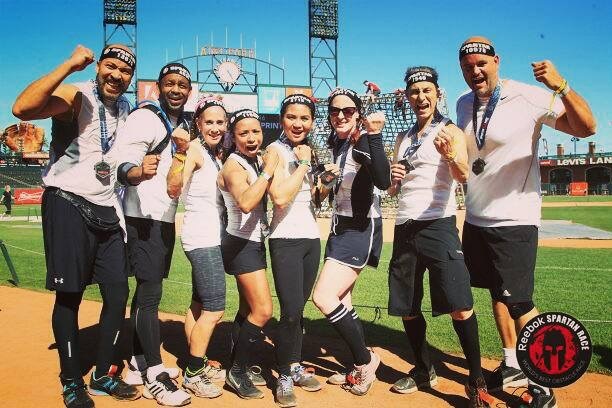 On May 14th, 2016, The Hills' Spartans; Jeff Allen, Brenda Rodriquez, Jackie Anderson, Dana Wiltsek, Tatiana Haddawy, Chris Haddawy, Mason Brooks and Danny Riddell, completed our first team Spartan event. The journey began on February 23rd, 2016, when we began training twice a week for 12 weeks, to prepare for the Spartan Sprint at AT&T Park: a 3-mile long course that included 15 – 20 obstacles. The training focused on the demands of the race, such as tire flipping and pulling, sand bag carrying, rope climbing, crawling, climbing over walls and obstacles, jumping, crossing monkey bars, pull-ups, lateral wall climbing, mastering the burpee, and overall strength and endurance. The training was intense and by the day of the race, everyone was in optimal shape and ready to go.

The Sprint is the shortest of the Spartan races and we completed the event in about an hour. The team was so hyped after the Sprint that they wanted to do the Spartan Super which was 9 miles and includes 25 – 30 obstacles, and was estimated to take 4 hours to complete. The Spartan Super took place on June 4, 2016, only 3 weeks later. So, we continued to train and prepare, confident that everyone would do well. Keep an eye out for the next newsletter to learn how it went.

Until then, we'll be starting a summer Spartan training program which will run from 6/20/16 – 8/12/16 (8 weeks). At the end of the 8 weeks, we'll do a Spartan Super. Location: TBD. We're inviting all high school and college students as well as anyone else who wishes to have fun, make new friends, and stay in shape throughout the summer, to join us in Spartan training.

Training days and times: Tuesdays & Thursdays, 8 - 9am, and Fridays, 9 – 10am.

Cost: $400 ($15 per session)
(8wks, 24sessions, which may include 1 weekend simulated workouts)

You'll be responsible for signing up for the race once we determine the event.
COME JOIN US. IT'LL BE A BLAST!
Free Clinics with Eddie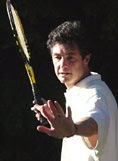 The Skinny: Free Tennis Clinic with Eddie Pasternak on some Saturdays each month.

Join USPTA Elite Professional Eddie Pasternak for free one-hour tennis clinics at The Hills! Eddie has taught tennis for over 25 years and has been sought after by clubs and resorts across the world, including France and Jamaica where he previously worked as a Tennis Instructor. Eddie has also worked with professional Tennis players, such as former pro Brad Gilbert. Eddie is most thrilled to be a part of a Tennis player's progression, and be able to see the change. Eddie leads clinics each month that address all ages and skill levels. If it's raining on one of the Clinic dates, the clinic will be held either the next day or the following weekend.
➢ Sunday, June 12th at 12pm - Advanced Clinic (Rescheduled date)
➢ Saturday, June 25th at 12 pm - Novice Clinic