UPDATE FROM OUR GENERAL MANAGER

Dear Members,
School is out and The Hills is in full summer swing. We have some great articles to read about in this issue, such as: a wonderful member spotlight featuring Sophie Howarth, a staff spotlight with long-time member turned staff, Alex Holtzman, and our rocking Spartan team recently completing their second race.
Speaking of our Spartan team, read the personal training section below for details on all the great activities that our Fitness Director, Jeff Allen, has been leading in the fitness department. He has put together a Fitness Fair coming up June 25th at 10am-noon for you to meet with our trainers and nutritionist, Rachel Barach, to get all the latest offerings in the fitness world. Don't miss out on this great event!
In other news, camp is off to a strong start and the kids are having a blast! From group swim lessons to tennis lessons, we have you covered in the summer fun category. See the summer camp section below for more information and to sign-up. Even though the session has started you can still sign up today!
Lastly, don't forget we now have lifeguards on duty. Please follow their instructions throughout the summer as safety is our top concern. Here is a schedule of when the lifeguards are out at the pool:
/club/scripts/library/view_document.asp?NS=PP&DN=PSAFETY
.
Enough from me for now. Read below about all the great people and programs we have here at the club.
Until next time, to your health and happiness,
Derek
PROGRAMS & ANNOUNCEMENTS

By Amelia Broadhurst


In case you missed it…
Camp has started, but it's not too late to sign-up! There are more sessions available. See the summer camp section below for more details and to sign-up. You can also sign-up using your member's online services account. Summer swim team has also started, but swim lessons for all skill levels are always available for you. You can find our swim instructors and their schedules in the aquatics section below, or on our website.

In other news, last week we closed the club early for staff training and we want to thank you for your cooperation and understanding! We have quite a few new additions to the team this summer and our staff training meetings are a great way to introduce new staff to our club and our values. Please give a warm welcome to our new staff members and don't be afraid to introduce yourself!


Celebrate Independence Day!
In honor of Independence Day, the Hills will be closing early on July 4th. Our hours will be 5am to 7pm. Please plan your workout accordingly. Thank you for your cooperation.
Member Spotlight: Sophie Howarth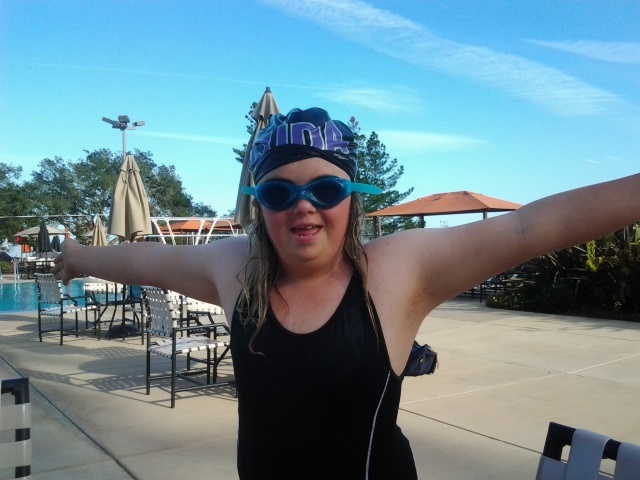 This month for our member spotlight, The Hills is proud to introduce Sophie Howarth, a member whose dedication and spirit is an inspiration to us all. Sophie has been a member here at The Hills since she was born in 1998, and has been swimming with us since she was a toddler. She is currently 17 years old, going on 18 later this year, and according to Sophie's father, Chuck Howarth, she "trains year-round with coaches Shad, Erin, and Mat, on The Hills swim team". When asked, the coaches had great things to say about Sophie. Erin describes Sophie as "really hard-working in all that she does" and Mat is "proud for Sophie and her decoration in the special Olympics". Chuck also states that "swimming at The Hills has been a huge part of [Sophie's] life."
Outside of The Hills, Sophie also swims for Team Oakland, a NorCal Special Olympics team that she's been a part of for the past six years. With Team Oakland, Sophie has been chosen to compete in the Northern California Championship three times. The NorCal Championship is a three-day event that will be held at UC Davis this year, with close to 1,000 special Olympic athletes, according to the Special Olympics Northern California website, sonc.org, and with competing teams traveling from as far as Nevada. We know Sophie will do great at her upcoming competition! She recently competed in the Oakland Aquatics Regional Competition for the NorCal Special Olympics at Laney College on Sunday, May 15th, and took home three gold medals, one in each of the following events: 100 yard individual medley (IM), 100 yard butterfly, and 50 yard freestyle with finishing times of 02:22.50, 02:29.53, and 00:58.25 (respectively). Stats can be found on the sonc.org website.
Aside from swimming, Sophie finished her junior year of high school at Oakland Technical on June 9th where she is studying Health. According to her father, Chuck, Sophie "loves music and dance, and performs with the dance team at Tech. She also plays baseball with the Little League's Challenger Oakland A's team". Be sure to wish Sophie the best of luck at the upcoming Davis Championship! I know all of us here at the Hills are rooting for her. We'll try to update you on Sophie after the Championship.
Employee Spotlight: Alex Holtzman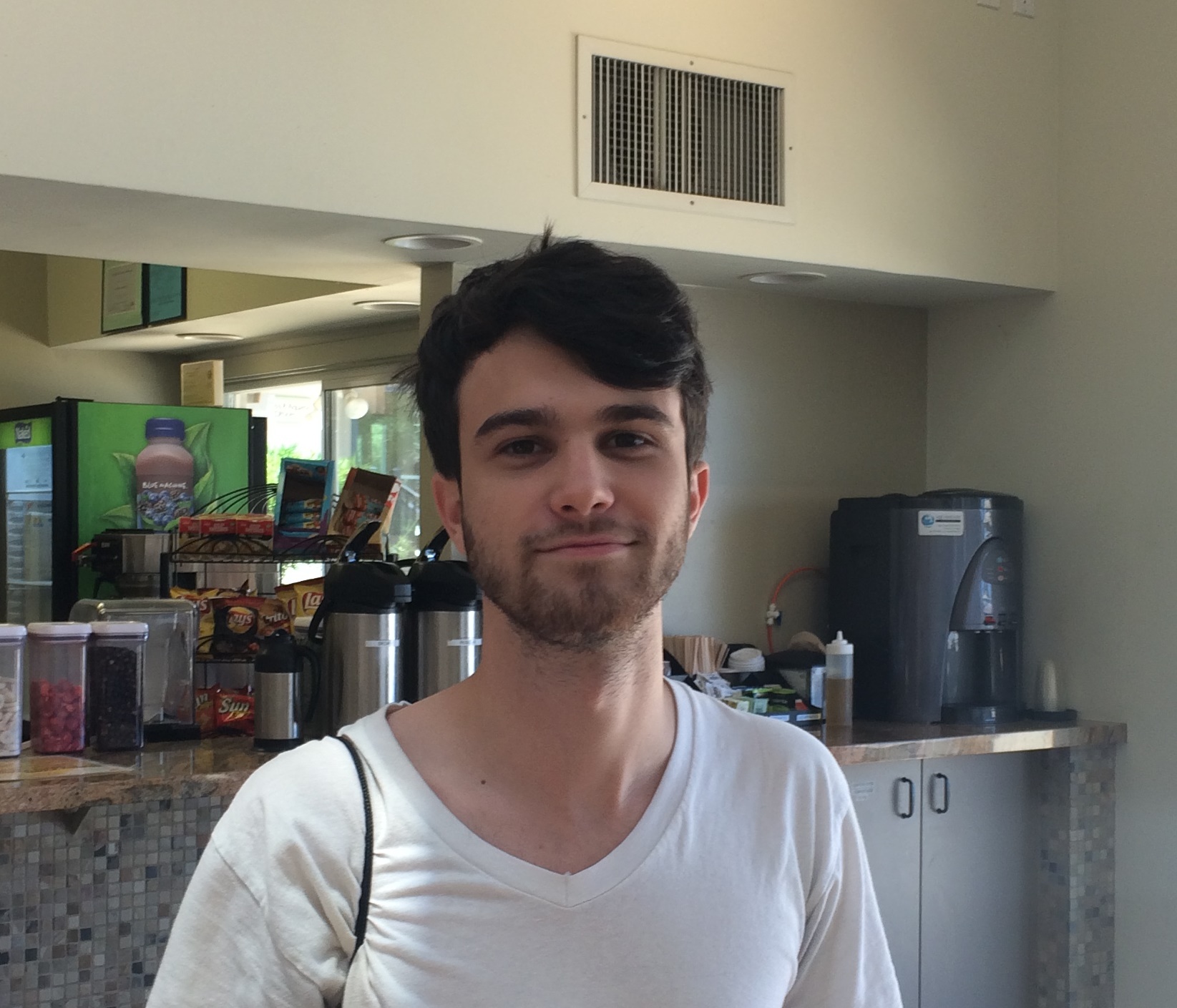 Some of you may have noticed a familiar face has returned behind our Front Desk. Please give a warm welcome back to Alex Holtzman, filling in at the Front Desk while he's on break from college for the summer. Alex has been working for the Hills for approximately four years now and is very knowledgeable of the ins-and-outs of The Hills. He started as a lifeguard and joined the Front Desk staff in 2014. He has now been promoted to our Front Desk Manager on Duty for the weekends thanks to his hard work and reliability. Congratulations, Alex! You deserve it.
Though Alex has only been working here for 4 years, he's been a part of The Hills for far longer. Alex started off as a member of The Hills in 1996 when he was born. He joined swim team and trained with our Swim Coach and Aquatics Director, Shad Wojtala until the age of 11 or 12. On why he wants to work for The Hills, Alex stated that he "wanted to be able to come back [because he] has great memories of The Hills as a kid, looked up to the staff, loves the aesthetic, nature, and outdoors". Alex is thrilled that he gets to be part of the staff that he looked up to as a kid, and The Hills is thrilled to have him.
When Alex isn't at The Hills, he's pursuing a career in the music industry. Alex is in his 3rd year at Berkelee College of Music studying Electronic Production and Design (EPD) which includes music synthesis, digital design, computer sciences, and software design, all of which he enjoys outside of studying. Alex is scheduled to graduate at the end of his 4th year, however, is considering picking up a minor or second major in Music Business or Film Scoring. With his degree, he hopes to produce music, become an engineer or a software designer, or own his own studio.
Alex's love of music and design started at a young age, which is unsurprising given his family: His father, Steven, plays the piano, and mother, Susan, is a graphic designer. Between the ages of six to nine, Alex had piano lessons from a fellow Hills' member, Yuko Tanaka, and started playing guitar in the 7th grade. He attended Oakland School for the Arts in 8th and 9th grade where he studied classical guitar, which further encouraged his love of music. In 2012, Alex had his first gig as an artist when he was contracted by The Hills' swim coach, Mat LaCounte, to compose a film score for one of Mat's movies. Mat exclaims that "[Alex] is amazingly talented" and was impressed with the final product.
Aside from music and design, Alex's hobbies include visual art, drawing, and street art, and he's learned site and figure drawing. He describes himself as an outgoing individual who enjoys being social and has a sharpened social sense. He finds comfort in clear instructions and completing a job, and values honesty, loyalty, and respect. Those who work with Alex would add that he's approachable, friendly, kind, and laid-back. He's also hard-working and reliable, and The Hills is always happy to welcome him back.
June Birthdays
This month we're celebrating the birthdays of the following staff members who keep The Hills running:
Milo Jolis
Derek Schulte, General Manager
Nadia Wohlfarth
Erin Rabe
Tito Solorzano
Maria Grazia De Angelis Nelson
Kathleen Ostler
Kyle Johnson
Thank you for all your hard work here at The Hills!
Upcoming Events
MONDAY, JUNE 20th, 9am-3pm Jr. Lifeguard Camp Begins
SATURDAY, JUNE 25th, 10am-12pm 2016 Fitness Fair
SATURDAY, JUNE 25th, 12pm FREE Novice Tennis Clinic
TUESDAY, JUNE 28th, 6-7:15pm Pilates Strength Training Class
AQUATICS
By Shad Wojtala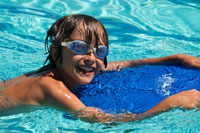 Pre-Competitive Swim Team (insert Pre-Comp Swim Team photo)
The Scoop: Wed & Fri through June 10th, and Tue & Thurs. from June 13th - Aug 25th, Manta Rays is for beginning swimmers age 4-8 from 4-4:30pm, and Tidal Waves is for intermediate swimmers, age 6-10 from 4:30-5pm.

Our popular Manta Rays and Tidal Waves continue through spring. This introduction to swim team is the best option for kids age 4-10 new to swimming. The coaches work in and out of the water teaching everything from basic swimming skills to full stroke technique, all while introducing the kids to swimming terminology. The two levels are thirty minutes in length and use the recreation pool and diving well. Classes fill up fast.

Manta Rays (Pre-Swim Team) AGE 4-8, 4 - 4:30pm
Swimmers will learn the basics of all four swimming strokes. Team activity skills and group swim safety is introduced. Swimmers will learn to swim in, and jump or dive into, deep water. Instruction will be conducted in and out of the water. Contact our Aquatics Director, Shad Wojtala, at swojtala@caclubs.com for more info.

Tidal Waves (Novice Swim Team) AGE 6-10, 4:30 - 5pm
Swimmers must pass the following prerequisites for swim team: *50 yards of freestyle with side breathing, *25 yards of back swimming, *treading water for 30 seconds, and *streamlining off the wall for 5 yards. This group will prepare swimmers for competitive swim team and will incorporate on-deck coaching with minimal in water instruction. Contact Shad Wojtala at swojtala@caclubs.com for more info.
Session 5: May 4th - 27th
Session 6: June 7th - 30th
Session 7: July 5th - 28th
Session 8: August 2nd - 25th

Register Here!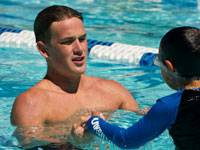 Group Swim Lessons
The Story: Evan Woods will be teaching group swim lessons for our Summer Camp program this season from June 13th through August 19th.

Our Group Lessons are back this summer, June 13th - August 19th! Swim instructor Evan Woods has returned this summer and will be teaching the camp swim lessons as well as the afternoon group swim lessons. Evan brings his enthusiasm and swim experience into his lessons. He also enjoys watching the kid's progress over the weeks. Evan is actively looking to fill his classes up so that they are not only productive but very fun as well. He is also teaching private swim lessons and assisting with swim team. Contact our Aquatics Director, Shad Wojtala, at swojtala@caclubs.com for more info.

Click here to read more about group swim lessons and to sign up!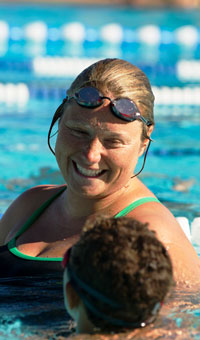 Private Swim Lessons
We have the instructors so take advantage of their availability this season. Our lead instructor, Erin Lucas, is booking up fast so we have enhanced your Hills experience by attaining more instructors. We have instructors available every single day of the week. For more information about private and semi-private lessons click here.

Here are our instructors:
Erin Lucas » Erin's Schedule!
Shannon Coskran »
Mat Lacounte » Mat's Schedule!
Daniel Camozzo »
Evan Woods »
Samantha Hull »
Torrey Hart »

Jr. Lifeguard Camp
The Lowdown: Dates: June 20th – June 24th, or, Aug. 1st – 8th
Time: 9am – 3pm
Register here! Cost: Members = $235 Non-Members = $295

This program is designed as a community-based water safety program for youths 10–15 years old. The Junior Lifeguard Training Program has been developed to serve many purposes with water safety being our primary goal. Along with water safety activities we engage in CPR Certification and First Aid training. A secondary benefit is the establishment of a foundation for good work skills, responsibility, certification, skill development, competition, and leadership skills. In providing a well-rounded training experience, we include 30-minute daily fitness, lectures, demonstrations, and team building activities. Participants who successfully complete the program may apply for lifeguard positions at The Hills. However, successful completion is not a guaranty of employment. An additional two hours per week of volunteering may be required by each JR guard. Course Pre-Requisite: 50 yards of freestyle or breaststroke. Retrieve a 10 LB. brick from a depth of 12 feet. Swim underwater 15 feet. Contact Shad Wojtala at swojtala@caclubs.com for more info.
GROUP FITNESS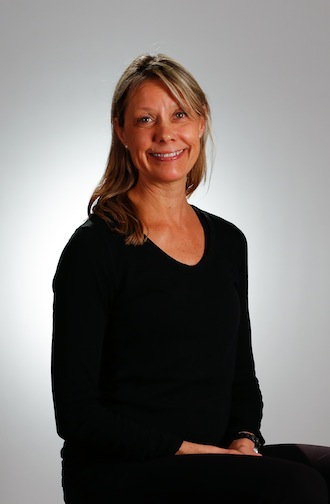 By Birgitte Rohrbach
Dance your way into Nia's NEW time!
For your convenience, our Thursday Nia class will now be at 1pm. You can find Nia in the clubhouse with instructor, Lorna Moglia.
Check out our 4th of July Schedule
Group Fitness has a modified schedule for Monday, July 4th. See class times below.
➢ 9:15am Aqua w/ Elaine
➢ 10am Spin w/Virginia
➢ 11am Bosu Pilates w/Therese
Classes on Saturday, July 2nd, and Sunday, July 3rd will be as usual.
PILATES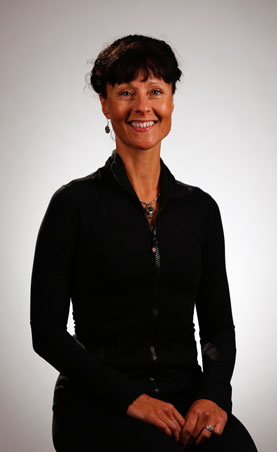 By Therese Brewitz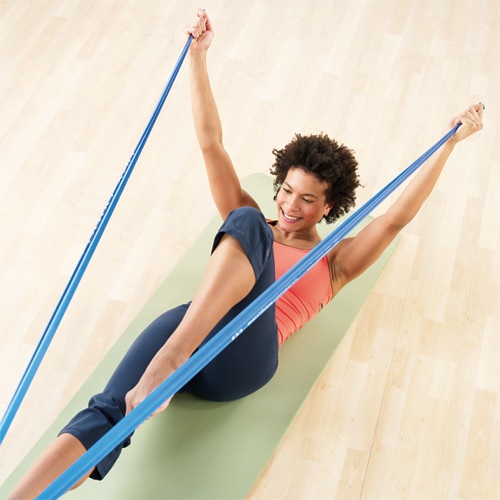 Be Vacation Fit: Try Pilates and Strength Training!
Going away on vacation? Concerned about long flights and car trips, or stiff muscles and falling out of shape? Come to the Pilates Studio and we'll teach you how to work out on the go!
We've put together a special full-body, Pilates-based strength and core routine with flex bands. Using a flex band, you can have a great workout anywhere! You'll work and stretch all major muscle groups and build a stronger core. Flex bands are great for beginners as well as experienced Pilates students. Your own flex band is included in the class fee so you can take your workout with you this summer! Session dates are:
➢ Tuesday June 28, 6-7:15pm
➢ Tuesday, July 12, 6-7:15pm
➢ Cost: $45 (or both classes for $70)
Sign up on our website:
Hills Pilates Studio scheduler
, or contact the studio at
tbrewitz@caclubs.com
for more info.
Workshops held by Therese Brewitz, STOTT PILATES Instructor and Athletic Conditioning specialist.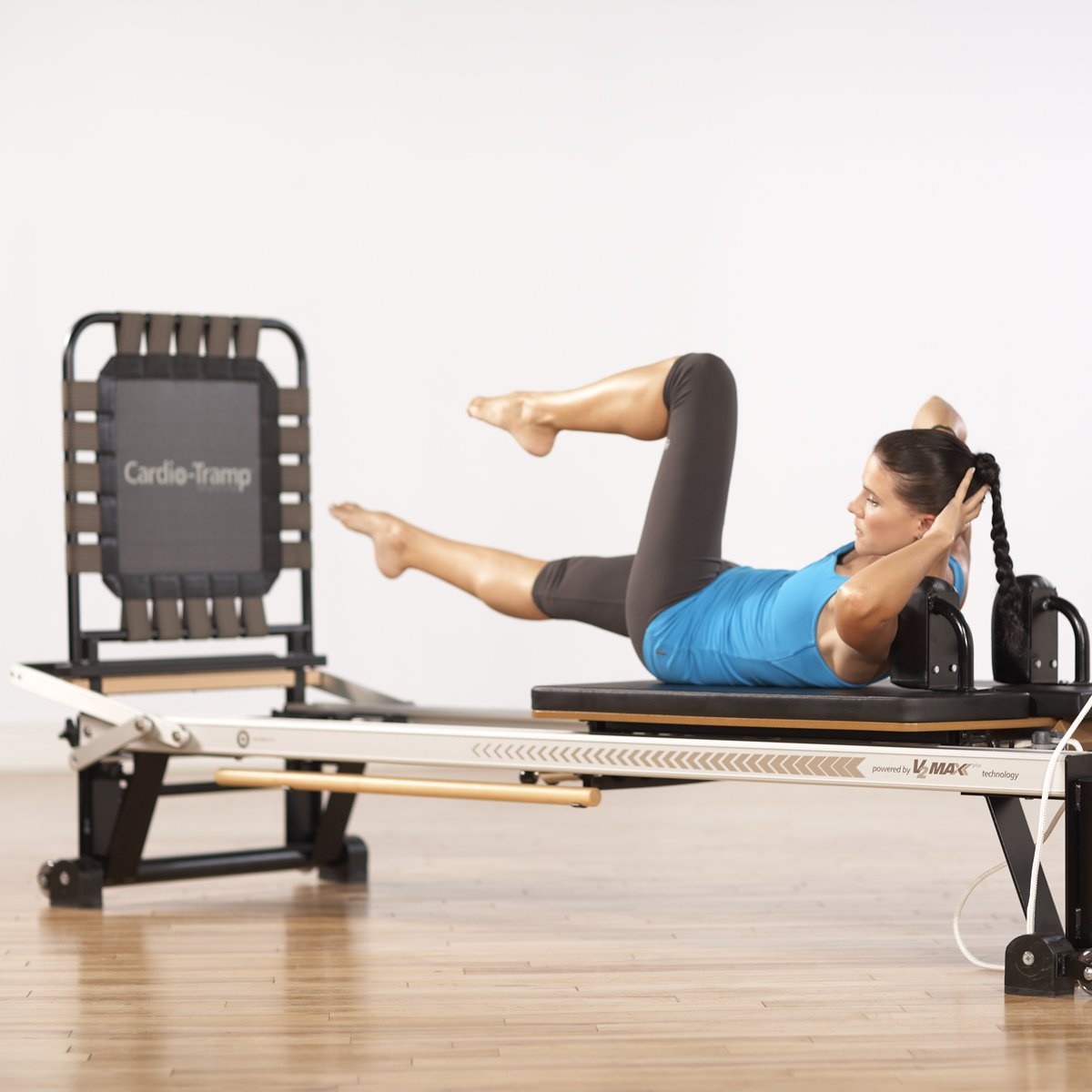 Jump into shape this summer – and get results!
Our popular Cardio-trampoline Pilates class is back on the schedule, Wednesdays, 8-9am with Pilates Instructor Elizabeth Howe. Cardio-trampoline is a great workout to get swimsuit ready while taking care of your back. This high-intensity cardio/core/resistance training class is done on the reformer with a special trampoline that provides a challenging, yet safe routine. Contact our studio by email at
tbrewitz@caclubs.com
for more info, or sign up for classes here:
Hills Pilates Studio scheduler
.
PERSONAL TRAINING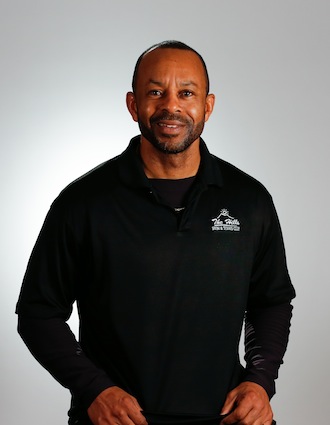 By Jeff Allen

ATTENTION Hills' Members and Guests: Join the 2016 Fitness Fair!
The fitness department will be hosting a fitness fair on Saturday, June 25th, from 10am-12pm. Highlights include representatives from the fitness department talking about personal training and its benefits to you and your family. We will also be sharing new upcoming programs.

Personal Training:
➢ 1 on 1 Training
➢ Semi-Private
➢ Youth training
➢ SGT youth training
➢ Body Fat testing and Orientation signups

Small Group Training (SGT):
➢ TRX
➢ FF
➢ ETRX

TKD:
➢ TKD Demo from 11:15 – 11:30

Nutrition:
➢ Nutritional Snacks and information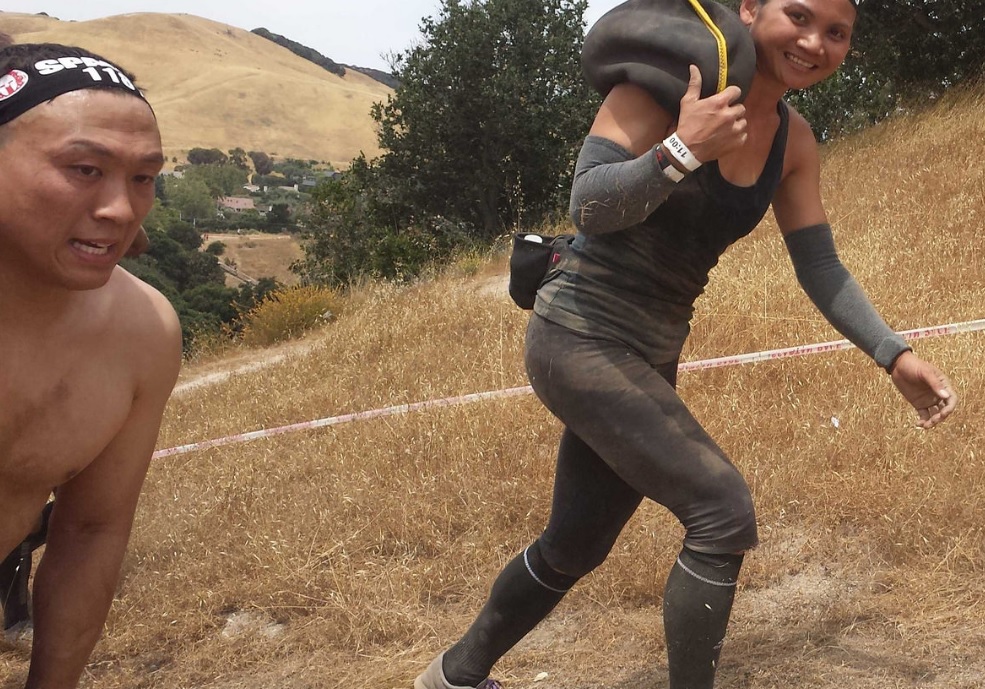 The Spartan Super Race
On June 4th, The Hills' Spartans; Jeff Allen, Brenda Rodriquez, Jackie Anderson, Tatiana and Chris Haddawy, and Danny Riddell, completed their second Spartan event, the Spartan Super. The team's goal is to complete three Spartan events, otherwise known as a "trifecta". After the Spartan Super, the team is well on their way to meeting their goal. Meanwhile, The Hills' Jr. Spartans; Teagan and Layth Haddawy, Ryan Riddell, Jennifer Anderson, and Carlos Avendano, completed their first Spartan event: The "Kids Spartan". All the kids enjoyed the race and are looking forward to the next one.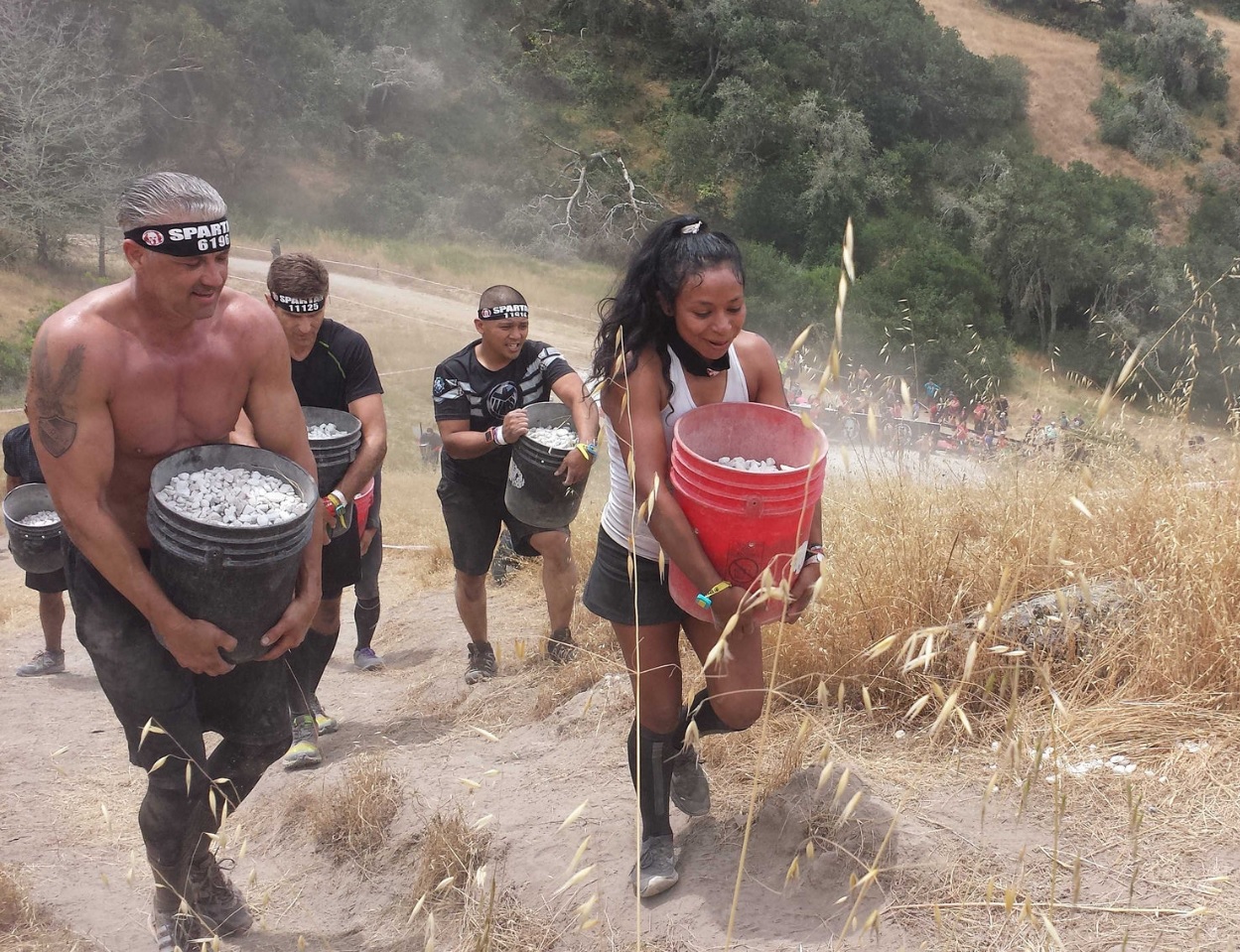 The Spartan Super was 9.6 miles with 25 – 30 obstacles and was estimated to take approximately 4 hours. The team worked very hard preparing for the race, with Brenda and Jeff showing very little sympathy during the training. On the lack of sympathy, Fitness Director Jeff Allen stated, "we knew what it would take to complete the race and it was our responsibility to get them prepared." Jeff and Brenda's training methods must have paid off; all team members completed the race under the estimated 4 hours! You can find each Spartan's finish times below.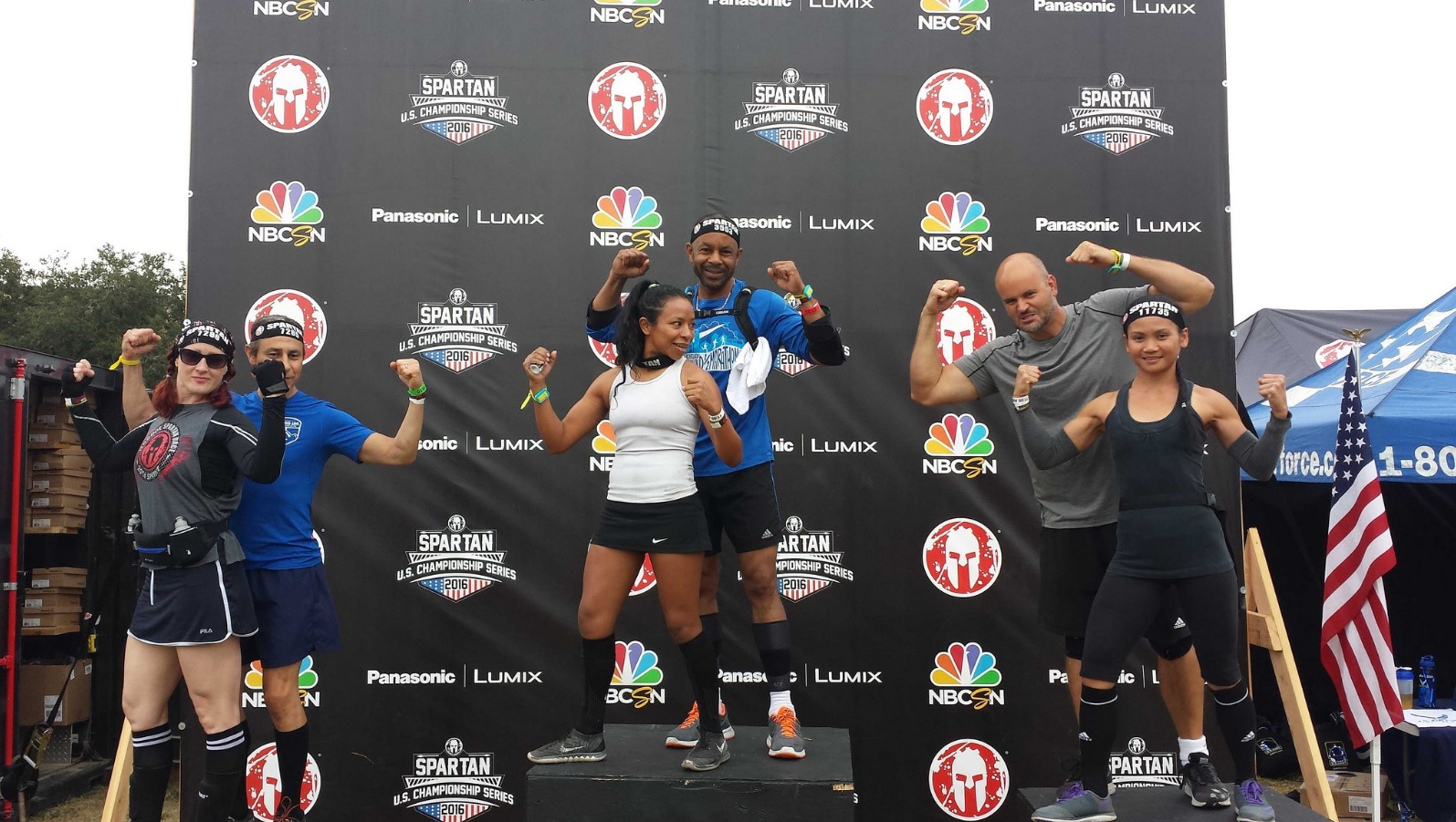 As for the training, it focused on the demands of the race, such as: tire flipping and pulling, sand bag carrying, rope and wall/obstacle climbing, crawling, jumping, monkey bars, pull-ups, lateral wall climbing, mastering the burpee, and overall strength and endurance. Although the course was tough, there were no surprises along the way. The finishing times, by age group, are as follows:


Name - Time, Position
➢ Chris Haddawy - 2hrs 4min. 1st
➢ Brenda Rodriguez - 2hrs 24min. 3rd
➢ Jackie Anderson - 2hrs 25min. 3rd
➢ Jeff Allen - 3hrs 16min. 6th
➢ Tatiana Haddawy - 3hrs 16min.
➢ Danny Riddell - 3hrs 16min.

The team captains, Brenda and Jeff, would like to thank and congratulate all the participants for a job well done. Jeff Allen adds, "you worked hard, performed well, and deserve to be recognized. We pushed you and you didn't waiver; you hung in there and completed the task." Jeff goes on to quote the following excerpts from the Bible, Ecclesiastes 9:11 and Matthew 24:13, "The race is not to the swift, nor the battle to the strong… but [to] the one who endures to the end..."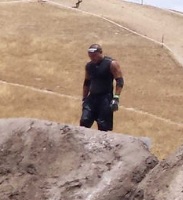 Training days and times: Tuesdays & Thursdays, 8 - 9am, and Fridays, 9 – 10am.

Cost: $400 ($15 per session)
(8wks, 24sessions, which may include 1 weekend simulated workouts)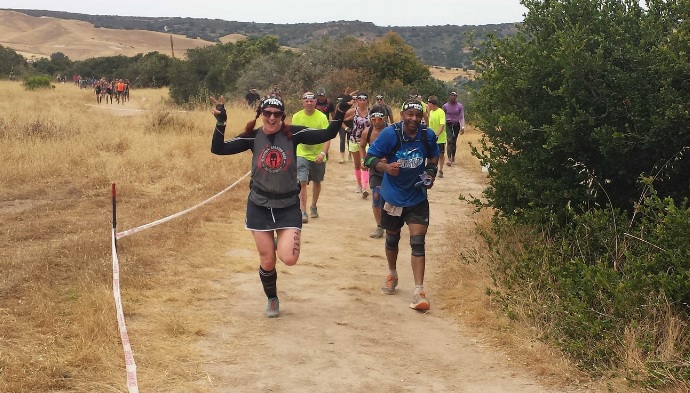 You'll be responsible for signing up for the race once we determine the event.

COME JOIN US. IT'LL BE A BLAST!



SUMMER CAMP

By Anthony Lum

Summer Camp 2016 is finally here! We have an exciting 10 weeks starting June 13th through August 19th. Please register online at our website: hills.caclubs.com. If you have any questions, please feel free to contact me at alum@caclubs.com. I look forward to another fun summer season!

** Please note on July 4th, we WILL have camp. We do not take a day off for Independence Day. Also, when you are registering online, please make sure you fill out the online waiver for your child.

To fill out the waiver:

- log on to hills.caclubs.com
- click on "guest waiver"
- choose "summer camp waiver"


TENNIS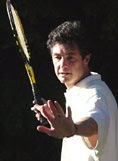 By Eddie Pasternak

Free Clinics with Eddie
The Skinny: Free Tennis Clinic with Eddie Pasternak on some Saturdays each month.

Join USPTA Elite Professional Eddie Pasternak for free one-hour tennis clinics at The Hills! Eddie has taught tennis for over 25 years and has been sought after by clubs and resorts across the world, including France and Jamaica where he previously worked as a Tennis Instructor. Eddie has also worked with professional Tennis players, such as former pro Brad Gilbert. Eddie is most thrilled to be a part of a Tennis player's progression, and be able to see the change. Eddie leads clinics each month that address all ages and skill levels. If it's raining on one of the Clinic dates, the clinic will be held either the next day or the following weekend.
➢ Saturday, June 25th at 12 pm - Novice Clinic