UPDATE FROM OUR GENERAL MANAGER

Dear Members,
If you haven't noticed, the summer has been on the cooler side; but that doesn't mean there isn't plenty for the kids to do. It's exciting to know that we have so many things here at the club for the kids to participate in. We currently have close to one hundred kids participating in our swim programs, either on our Hurricane Swim team, or taking lessons in our pre-competitive classes. It's great to see the dedication that these kids put forward each and every day, as well as the leadership that Coach Shad and his team execute. One of our other offerings for kids is our summer camp, ran by Anthony Lum and his fun team. Check out a recent comment sent in from a parent:
"Kudos to Anthony and the club for having such a great summer camp program. My son, Elias, just started his second week, and I couldn't be happier with it. He adores it! He's typically the last one there, due to our work schedules, and he still doesn't want to leave. It makes me so happy to know he is so happy there!"
We have four weeks left to
register
for
camp
. Spots are filling up quickly!

Don't forget about our Kids' Tae Kwon Do, and youth fitness training classes, put together by our very own Jeff Allen, and pictured below as an outdoor demonstration. This is a great opportunity to keep your kids moving and build their confidence. Don't miss out!
Until next time, to your health and happiness,
Derek
PROGRAMS & ANNOUNCEMENTS

By Amelia Broadhurst
Happy Birthdays!
This month we're celebrating the following employees for their birthdays:
Sara Deslierres
Sandra Franklin
Robin Chan
Wendy Navarro
Jenna Nuti
Rose Barkley
Jamila Dunn
Patricia Brown
Eddie Pasternak
Please join us in wishing them a "happy birthday" for all of their hard work and all-around awesomeness.
PERSONAL TRAINING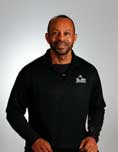 By Jeff Allen
A Recipe from Rachel, Our Nutritionist
Dear Members,
I would like to share with you one of my favorite healthy summer recipes: Chilled Mint Pea Soup. This soup makes a delicious and refreshing dinner on a warm summer night, and is a great source of protein, fiber, and flavor! The fiber in peas are great for stabilizing blood sugar levels, while the yogurt is a great source of calcium, and the mint ties all the flavors together. For a dairy-free version, try coconut milk or cashew cream instead of yogurt. As always, send me an email at rachel.barach.nutrition@gmail.com with any questions or for more recipes!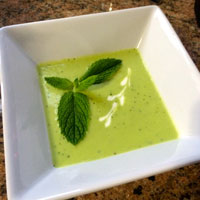 Chilled Mint Pea Soup
Serves 8, prep time 40 minutes
Ingredients:
24oz shelled peas, fresh or frozen
1 large onion, diced
3 tablespoons olive oil or butter
4 cups water or stock (opt for a light-colored stock to preserve the green color)
1 ½ cups Greek yogurt, or to taste
½ cup mint leaves, chopped (or 2 teaspoons dried mint)
Salt and pepper to taste
Procedure:
Sweat onions over medium heat with olive oil and a pinch of salt for about 7 minutes. Add peas and liquid, bring to a boil, then simmer uncovered for about 10 minutes. Remove soup from heat and allow cooling before blending. Purée in batches in a blender or with an immersion blender. Pass through a tight mesh strainer for a smoother consistency. Whisk or blend in yogurt, and check seasoning. Add in mint and pulse in blender until you see small flecks of green. Adding mint to one blender batch and then mixing it with the rest works as well. Chill until serving. Garnish with mint leaves, yogurt, or olive oil!
Hope you enjoy the recipe! Warm regards,
Rachel Barach
SUMMER CAMP

By Anthony Lum
Summer Camp 2016 is in full swing! We still have plenty of spaces available for the remaining weeks of summer camp. Registration can be done online using your
member's services account
at:
https://west-a-60ols.csi-cloudapp.net/TheHills/Login
, or in person. Please make sure you fill out the summer camp waiver as well as the registration. If you have any questions, please feel free to contact me at
alum@caclubs.com
. Hope you have a happy summer!
PILATES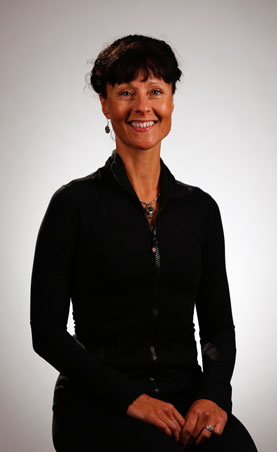 By Therese Brewitz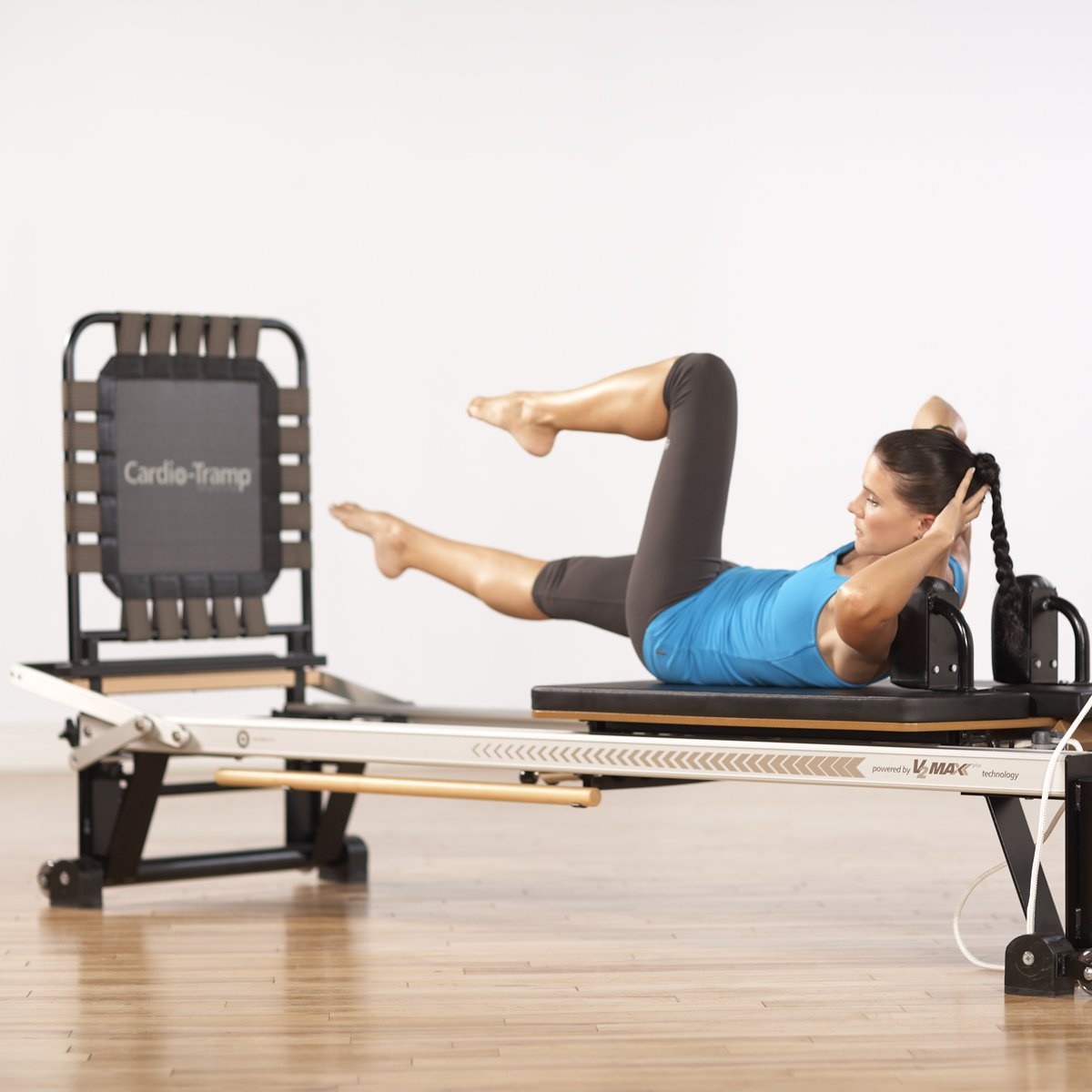 Jump into shape this summer – and get results!
Our popular Cardiotrampoline Pilates class is in full swing! Don't miss out! Every Wednesday, 8-9am with Pilates Instructor Elizabeth Howe. This is a great workout to get swimsuit ready while taking care of your back. Cardio-trampoline uses a special trampoline attached to the Pilates reformer so you get all the benefits of jumping, such as: cardio training, bone-strengthening, and muscle building, without the stress that jumping can place on your joints. Add to that: core training unlike any other, and upper and lower body resistance that tone and strengthen every muscle. Expect a great workout and amazing results! Contact our studio for more info:
tbrewitz@caclubs.com
, or sign up for classes here:
Hills' Pilates Studio scheduler
.
AQUATICS
By Shad Wojtala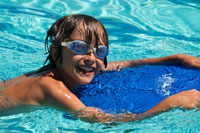 Pre-Competitive Swim Team
Our popular Manta Rays and Tidal Waves continue through summer. This introduction to swim team is the best option for kids age 4-10 new to swimming. The coaches work in and out of the water teaching everything from basic swimming skills to full stroke technique, all while introducing the kids to swimming terminology. The two levels are thirty minutes in length and use the recreation pool and diving well. Classes fill up fast.
Manta Rays
(Pre-Swim Team) AGE 4-8, Tues. & Thurs., 4 - 4:30pm
Swimmers will learn the basics of all four swimming strokes. Team activity skills and group swim safety is introduced. Swimmers will learn to swim in, and jump or dive into, deep water. Instruction will be conducted in and out of the water.
Tidal Waves
(Novice Swim Team) AGE 6-10, Tues. & Thurs., 4:30 - 5pm
Swimmers must pass the following prerequisites for swim team: *50 yards of freestyle with side breathing, *25 yards of back swimming, *treading water for 30 seconds, and *streamlining off the wall for 5 yards. This group will prepare swimmers for competitive swim team and will incorporate on-deck coaching with minimal in water instruction.
Session 8: August 2nd - 25thh
Register Here
!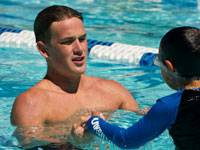 Semi-Private Lessons
Weekly, June 13th - August 19th! Swim instructor
Evan Woods
is teaching the camp swim lessons as well as the afternoon semi-private lessons. Evan brings his enthusiasm and swim experience into his lessons. He also enjoys watching the kid's progress over the weeks. Evan is actively looking to fill his classes up so that they are not only productive but very fun as well. He is also teaching private swim lessons and assisting with swim team.
Click here to read more about group swim lessons and to sign up!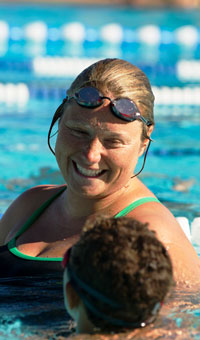 Private Swim Lessons
We have the instructors so take advantage of their availability this season. We have instructors available every single day of the week. For more information about private and semi-private lessons
click here
.
Here are our instructors:
Evan Woods
»
Evan's Schedule
!
Shannon Coskran
»
Mat Lacounte
»
Mat's Schedule
!
Daniel Camozzo
»
Samantha Hull
»
Torrey Hart
»
Jr. Lifeguard Camp
The Lowdown:
Dates: Aug. 1st – 8th
Time: 9am – 3pm
Register here
! Cost: Members = $235 Non-Members = $295
This program is designed as a community-based water safety program for youths 10–15 years old. The Junior Lifeguard Training Program has been developed to serve many purposes with water safety being our primary goal. Along with water safety activities we engage in CPR Certification and First Aid training. A secondary benefit is the establishment of a foundation for good work skills, responsibility, certification, skill development, competition, and leadership skills. In providing a well-rounded training experience, we include 30-minute daily fitness, lectures, demonstrations, and team building activities. Participants who successfully complete the program may apply for lifeguard positions at The Hills. However, successful completion is not a guaranty of employment. An additional two hours per week of volunteering may be required by each JR guard. Course Pre-Requisite: 50 yards of freestyle or breaststroke. Retrieve a 10 LB. brick from a depth of 12 feet. Swim underwater 15 feet. Contact Shad Wojtala at
swojtala@caclubs.com
for more info.
TENNIS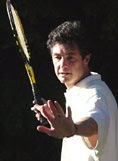 By Eddie Pasternak
Free Clinics with Eddie
Join USPTA Elite Professional Eddie Pasternak for free one-hour tennis clinics at The Hills! Eddie has taught tennis for over 25 years and has been sought after by clubs and resorts across the world, including France and Jamaica where he previously worked as a Tennis Instructor. Eddie has also worked with professional Tennis players, such as former pro Brad Gilbert. Eddie is most thrilled to be a part of a Tennis player's progression, and be able to see the change. Eddie leads clinics each month that address all ages and skill levels. If it's raining on one of the Clinic dates, the clinic will be held either the next day or the following weekend.
●
Sunday, July 31st, 4-5pm Beginner's