UPDATE FROM OUR GENERAL MANAGER

Dear Members,
October is here and you know what that means! Yes, the Giants are in the playoffs but more importantly the annual Halloween party at the club is coming up! This year will be a fun event with some of your favorite activities, such as: the reptile exhibit, photo booth, face painting, and more. Many of you enjoyed dropping me in the water at the dunk tank last year so I will be sure to make another appearance this year. Brenda and the cafe team have a great menu lined up so make sure to prepay for your meal ticket! Food sold out fast last year. See below for our great menu of meat and vegetarian options.
In other news, if you haven't tried any of our group exercise classes lately you are missing out. I was able to try Angelique's 6am spin class on Friday followed by a 30-minute express sculpt class and it was fantastic. I have also heard some great reviews of our new Sunrise Barre class that is being held on Mondays at 6am in the Pilates studio.
Until next time, to your health and happiness,
Derek
PROGRAMS & ANNOUNCEMENTS

By Amelia Broadhurst

Join us at our annual Halloween Party!
The Hills is pleased to announce our upcoming Halloween party on Friday, October 21st starting at 6pm. This year we're bringing you a circus theme! For your tastebuds we'll be serving: Mahi-Mahi with Chimichurri sauce, roasted pork loin with an orange glaze, an autumn vegetable medley, horseradish-chive mash potatoes, spinach ravioli with assorted veggies, a house salad with balsamic vinaigrette, dinner rolls, and for dessert, a fried banana roll with vanilla Ice cream. Pre-pay for your dinner now and save! Pre-paid meal tickets are $20, or you can buy your meal-ticket at the door for $22 per person.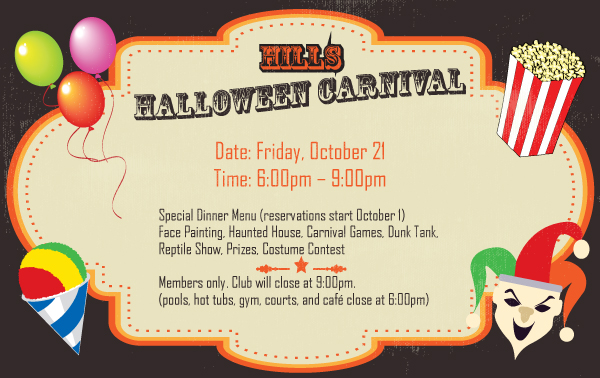 UPCOMING EVENTS:
Friday, October 21st, Halloween Party
Saturday, October 22nd, 11am Tennis clinic for kids
Saturday, October 22nd, 12pm Tennis clinic for Beginner's

Celebrate October Birthdays!
This month we're celebrating the following employees for their birthdays:
Anne Mawdsley
Christopher Miano
Ryan Head
Alice Churchman
Michelle Gonzales
Ying Yan Chen


GROUP FITNESS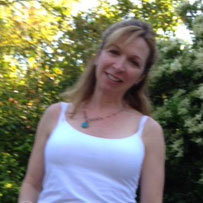 By Angelique Pine
Check out our schedule changes!
It's October, and the group fitness department has some exciting changes: we added a Sculpt Express class! Join us every Monday and Friday at 7:00 am for this weight training class; It's short at only 30 minutes but is effective (intended for those with busy schedules). Sculpt Express is a great companion class to your normal morning cardiovascular routine, or on it's own. Please come warmed up and ready to work. Luci will be your instructor on Mondays, and Angelique will teach Fridays.
Lastly, we changed the Aqua class time from 9:15am to 9:00am. Mornings are a great time for a workout so be sure to check out our Aqua class at it's new time. We would also like to thank all those that participated in the Group Exercise survey. Your feedback is valued and appreciated.
Wish Ryan the best of luck!
We recently had to say goodbye to Group Fitness Instructor, Ryan Head. We will all miss him and wish him well on his future adventures. He has promised to substitute over the holidays, so keep an eye on our schedule changes if you'd like to join him or say goodbye.
Meanwhile, Virginia has taken over Ryan's Wednesday evening Spin/Strength class at 6:15pm. Virginia does a great job combining these two disciplines, so come see her yourself for an awesome workout. I, Angelique Pine, have taken over Ryan's bootcamp class. I am no football coach, but promise to do my best to keep you moving. If you have never taken bootcamp, now is the time to give it a try.
AQUATICS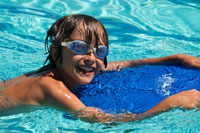 By Shad Wojtala
Pre-Competitive Swim Team
Manta Rays
(Pre-Swim Team) AGE 4-8, 4 - 4:30pm on Wednesdays & Fridays
Swimmers will learn the basics of all four swimming strokes as well as how to swim in, and jump or dive into deep water. Team activity skills and group swim safety is introduced. Instruction will be conducted in and out of the water.
Tidal Waves
(Novice Swim Team) AGE 6-10, 4:30 - 5pm on Wednesdays & Fridays
Swimmers must pass the following prerequisites for swim team: *50 yards of freestyle with side breathing, *25 yards of back swimming, *treading water for 30 seconds, and *streamlining off the wall for 5 yards. This group will prepare swimmers for competitive swim team and will incorporate on-deck coaching with minimal in-water instruction.
Session 11: Oct 26 - Nov 18
** Next session begins in January. Registration will begin in November.
Register Here
! Non-members must complete
this form
prior to registration.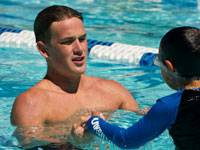 Swim Lessons
Year round private and semi-private lessons continue. Starting October 1st, we have opened up our swim lessons for non-members to participate during our off-season through April. We will also be introducing a few new instructors over the next month! Please read our updated information and pricing as well as our policies and procedures on our
website
.
Here are our instructors:
Evan Woods
»
Evan's Schedule
!
Mat Lacounte
»
Mat's Schedule
!
Alexandra Spencer-Wong »
Daniel Camozzo
»
TENNIS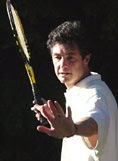 By Eddie Pasternak

Free Clinics with Eddie
Join USPTA Elite Professional Eddie Pasternak for free one-hour tennis clinics at The Hills! Eddie has taught tennis for over 25 years and has been sought after by clubs and resorts across the world, including France and Jamaica where he previously worked as a Tennis Instructor. Eddie has also worked with professional Tennis players, such as former pro Brad Gilbert. Eddie is most thrilled to be a part of a Tennis player's progression, and be able to see the change. Eddie leads clinics each month for adults that address all skill levels. Clinics are held at 12pm on Manzanita court. If it's raining on one of the Clinic dates, the clinic will be held either the next day or the following weekend.
Saturday, October 22nd Beginner's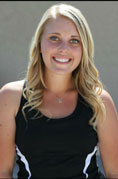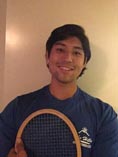 Free Clinics with Lexi and David
David and Lexi will be teaching a free kids tennis clinic in the month of October. The date is Saturday, October 22nd, from 11am to 12pm on the Manzanita tennis court. Ages 5-12 are welcome! Please wear comfortable shoes and clothing and don't forget to bring a water bottle!
PILATES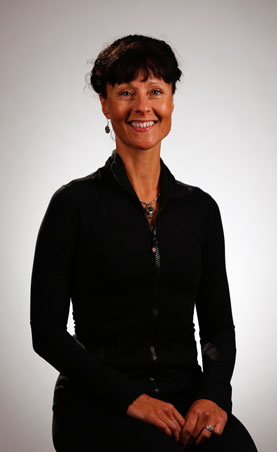 By Therese Brewitz

Have fun this fall!
One thing that can ruin our intention to work out is: boredom! As humans, we seek variety and some level of challenge in order to sprinkle some fun into our weekly routine. At the Hills Pilates studio we specialize in offering programs with a different twist and we promise that you will not be bored in our classes. So, as the days get shorter and you want to curl up on the couch, come visit the Pilates studio instead and have some fun while getting fit! Our class packages are good for all Pilates classes in the studio so you can try them all with the purchase of any class package.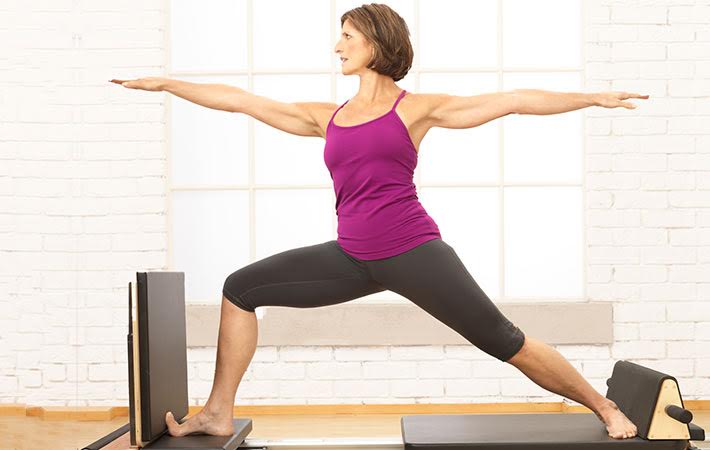 Zenga – an energizing blend of Pilates and yoga done on the reformer equipment. It is yoga with resistance, it is incredible stretch and movement, myofascial release, balance, challenging core work, deep breathing, upper body strength training, followed by a complete relaxation. Aaaah! Join us Mondays, 5-6pm



Cardio Pilates – We place a trampoline on the reformer and blend cardio jumps with core conditioning, upper and lower body toning, and loads of fun. You will be amazed by the intensity of this workout and by the results. Wednesdays, 8-9am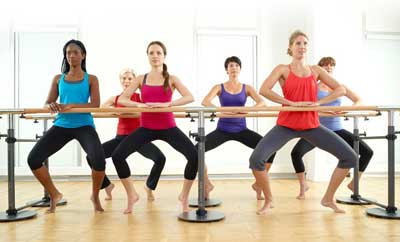 Sunrise Barre class – our new favorite! Barre training borrows movements from the incredibly rigorous ballet training, and we blend it with core training on the mat, weight training for the upper body, and of course, deep, elongated stretching! NO dance experience required! Mondays, 6-7am
Pilates Reformer - Good old Pilates reformer training is anything but boring! You can do literally hundreds of different exercises on this machine and you can work out light or make it really hard. We offer reformer Pilates classes every day except Saturdays. For beginners, we recommend Intro to Reformer. Mondays, 7-8am.
Sign up for our classes here: Hills Pilates Studio scheduler
Contact our studio for more info: tbrewiz@caclubs.com



PERSONAL TRAINING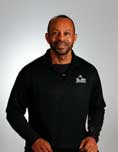 By Jeff Allen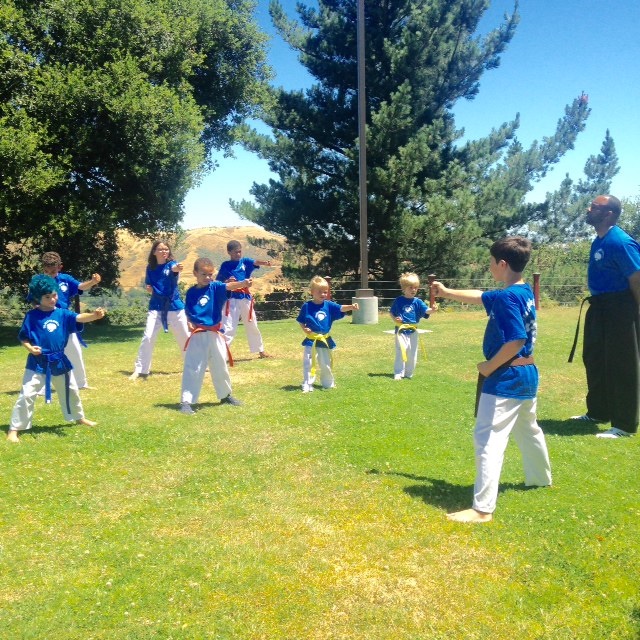 Join Adult Self Defense Class!
ATTENTION members and guests! (Yes, non-members are welcome) Beginning in January 2017 Jeff Allen, Fitness Director/Tae Kwon Do instructor, will start an adult Tae Kwon Do/Self Defense class.
Age: 18 and older
Days: Tuesdays, 7:15 – 8:30pm or Saturdays, 1:30 - 3pm (Tentative)
Price: $250 for 8 weeks
If you're interested please contact Jeff Allen by email at jallen@caclubs.com or by calling 510-339-0234 x18

There will be more info as the date comes closer, so keep checking the newsletters!


Fit in your dream jeans!
After the holidays you're going to love this program we've created for you; Beginning in January 2017 the Fitness Department will be starting a 12 week "Dream Jeans" program in which we help you get into those jeans you've stashed away in the back of your closet. This program will be open to members and non-members alike!
Age: 15 and older (Mothers, Daughters, Father, Sons, Friends, love ones)
Let's get back into those JEANS we wore before??????
The dream jeans program will focus on workouts, nutrition, and weight monitoring, all of which are essential to getting back in those jeans. There will be more information in following newsletters so keep checking back for updates!