UPDATE FROM OUR GENERAL MANAGER
Dear Members:
The weather's been great and we're enjoying a wonderful summer season here at The Hills.
In the years I've been at The Hills, one thing has always remained the same. It's the relaxed atmosphere and friendly culture that makes The Hills such a special place. Many members tell me that visiting the club for just a couple hours feels like a mini-vacation!
I think that maintaining an environment that everyone can enjoy, every time they visit, is a testament to our friendly staff. For example, our summer pool manager Marika Holzman is dedicated to ensuring your safety and enjoyment of the swimming facilities.
If you ever have a question about the pool rules or any other concern, please approach Marika and let her know. She is on duty Fridays from 4 to 7:30pm, and on weekends from 11am to 7:30pm. Otherwise please talk to one of our lifeguards, or ask for Rosalinda Mendoza and Viridiana Vitela (our managers on duty).
On behalf of our entire team, I want to say we appreciate your observance of the club's rules and regulations. Here are a few important reminders:
Children under the age of 14 must be directly supervised by their parents or a responsible adult at all times on the pool deck and in the water.
If you're planning a party with more than six guests, please call my office in advance to make arrangements. We cannot accommodate large groups without prior approval.
Please observe signs on the front doors and around the pool area that state absolutely NO GLASS OR BOTTLES are permitted beyond the lobby area. If you bring wine, please ask one of our front desk staff for a plastic carafe and we'll recycle your bottle!
Cell phone conversations are a distraction to other members, and I get a lot of complaints about this. Please don't use your phone in group fitness classes, the gym, and absolutely never in the locker rooms. Generally we ask that you set your ringer on silent and take necessary calls where you won't disturb others.
Finally, continuing students ages 21 to 24 must purchase a short-term membership to access the club during school breaks. At age 21, they are no longer entitled to club privileges under the family membership. Please call my office to make arrangements.
I hope to see you at The Hills soon!
To your health,
Ernesto Chamorro
PROGRAMS & ANNOUNCEMENTS

Free Tennis Clinic for Kids
This Saturday, bring your kids ages 5 to 12 to a free "Introduction to Tennis." Our new pro Jasmine Martinez will demonstrate the basic strokes and footwork. Please RSVP to
jasmine_martinez@my.hnu.edu
.
Saturday, July 17, 11am-12noon
Summer Activities Registration
There's still space and time to sign up for our summer camps, swim and tennis lessons. On our website, you'll find a
Summer Youth Programs
brochure and online registration is available. We have a wide range of activities available for kids from 6 to 15. All sessions are currently open!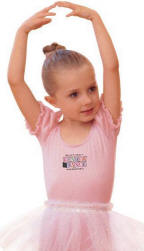 Kinderdance Camp enrolling for July and August
Designed for 3-to-5 year olds, Kinderdance features songs and dances from the hit musical "Frozen" and blends physical and creative development with preschool-education concepts. Kinderdance teaches to the "whole child," building self-esteem through positive reinforcement, encouraging new levels of physical development, and stimulating the brain with colors, shapes, letters and numbers. For more information, contact
tcpilates@sbcglobal.net
or find out more on the
Kinderdance page
.
One-week sessions through August 8
Monday through Friday, 9:30-11:30am
Pilates for Swimmers
Attention recreational swimmers, Masters, and open-water competitors: Do you love your sport but struggle with injuries, fatigue or tight muscles? Pilates offers great cross-training that's fun and addresses shoulder and back injuries. Exercises on the reformer mimic many swim strokes.
Try our new Pilates for Swimmer classes, with mat and reformer routines especially tailored to swimmers. Sign up with
tcpilates@sbcglobal.net
Tuesdays 6:30am and Saturdays 8am

While Your Kids Swim...
Swim team parents can take advantage of our Pilates reformer program at a 15% discount. Pilates is great for core strength, posture, muscle tone and injury rehab. Most important, it's fun and creative! Classes for all skill levels run throughout the week, from 4-7pm. Contact
tcpilates@sbcglobal.net
for more info.
Prenatal Pilates
Are you a mom to be? Would you like some expert guidance on safe Pilates and core exercises that can get you ready for birth and postpartum? Caitlin Smith, doula and certified Pilates trainer, specializes in women's health.
Fridays, 5-6pm
New Barre Class
A beautiful new barre just arrived! This is a really challenging and super-toning workout.
Mondays with Therese, 4-5pm
Thursdays with Ruby, 6-7pm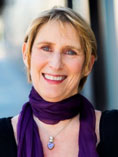 New Tai Chi Class
Join Robin Rosario for an invigorating new experience at The Hills! She's been teaching Tai Chi for over 20 years. You can find out
more about Robin
on her website.
Wednesdays 8-9am, starting August 6
Tip from Our Nutritionist
Did you know some studies have shown diet sodas can contribute to weight gain? That's because artificial sweeteners, like Aspertame, are about 200 times sweeter than real sugar. When the tongue registers all this sweetness, the body prepares for real sugar by secreting extra insulin into the bloodstream. With no real sugar to process, insulin sends an urgent message to the brain – "Feed me!" I've worked with people who have lost five or more pounds by quitting diet sodas!
If you'd like to arrange a personal consultation with Bronwyn Schweigerdt, The Hills Nutritionist, email her at schwags12@yahoo.com or call (510) 393-0026.