UPDATE FROM OUR GENERAL MANAGER
Dear Members:

Things are changing at the club as lots of our youngsters return to their school schedules. Our camp sessions are also winding down, so things are quieting down a bit.

Still, we anticipate lots of warm, sunny weather ahead which means that the pool will be in high demand after school and on the weekends. So throughout the month of September, we will have a full lifeguard crew on duty on the weekends. We'll also staff a pool monitor on weekday afternoons from 3pm to 7pm, and our pool manager will be on duty Friday through Sunday. When the pool is busy, please observe our posted "circle swim" guidelines which maximizes the number of lap swimmers we can accommodate.

To celebrate a great summer season, please join us for our annual Labor Day party on Monday September 1. We'll have music and a special barbeque on the pool deck from 12noon to 3pm. The club will be open regular hours, but group classes will be cancelled for the holiday.

As I've reported, our plans for expanding the gym facility are being reviewed by the County. Building Department officials recently toured the club for an inspection, and we expect to begin construction as soon as we receive their approval. I will keep you posted as I understand from our surveys how eager you are for extra space for your workouts and training sessions.

Finally, I need to remind everyone that cell phones are never allowed in the locker or shower areas. This is a privacy concern, so please observe this club rule and make sure your teenage kids understand this issue. Also, please do not use the saunas as changing rooms and do not leave clothing or swim gear in the sauna to dry. Our staff will remove unattended items and place them in our lost and found bin.

Thanks for your feedback and for a great summer season!

To your health,

Ernesto Chamorro
General Manager



PROGRAMS & ANNOUNCEMENTS
Group Fitness News
Check out the Group Fitness schedule and try something new! Here are some great additions to the Hills program:



Tai Chi
> Wednesday mornings 8-9am with Robin Rosario

Barre Class
For a strong and sculpted body, toe-up to the barre!
> Mondays 4pm with Therese Thursdays 6pm with Ruby


New Class! Low-Impact Functional Fitness
Exercise can energize your mood, relieve stress, help you manage symptoms of illness and pain, and improve your overall sense of well-being. In fact, exercise is the key to staying strong, energetic and healthy as you age. "Functional exercise" means using multiple muscle groups to build total body strength with an emphasis on improving balance, stability and flexibility. The Hills wants to offer a low-impact class with personal trainer Tatiana Haddawy. Please email Jeff at jallen@caclubs.com or call Tatiana at 510-301-6259 if you are interested in this program.




Mark the Date: September Swim Meet
On Saturday, September 13, The Hills is hosting a dual-club swim meet. The lap pool and diving well will be closed from 9am until 1pm. We encourage members to cheer on The Hills kids at our exciting, season-opening competition.




Reformer Pilates for Beginners
Want to try Pilates but not sure where to start? Pilates training offers numerous benefits; however, the looks and operation of the Pilates equipment can be somewhat complicated and intimidating. Furthermore, Pilates is small group personal training, so both student and teacher may need a few sessions to create an optimal routine. Contact tbrewitz@caclubs.com to get started with Pilates.
> Tuesdays at 4pm with Barbara Hoffer


Pilates Is Great for Swimmers
Olympic athletes Natalie Coughlin, Dara Torres and Rebecca Soni all swear that Pilates provides an edge in the water. Pilates builds core strength, introduces movement with flow, deep mental concentration, and improves lung capacity and breath control -- all essential for swimmers. Pilates is fun cross-training and addresses shoulder and back injuries. And Pilates on the Reformer mimics many swim strokes. Sign up with tcpilates@sbcglobal.net.
> Tuesdays 6:30am and Saturdays 8am with Elisabeth Howe




Cardiotrampoline Pilates – Fit to the Core
For most of us, time is the biggest obstacle to achieving our fitness goals. Wouldn't it be great to combine your cardio training, strength training and stretching into a single session? With the cardiotrampoline workout, you get your heart pumping while your core is working hard and your muscles are stretched. Plus this is very gentle on the joints. The music is motivating and the workout is fun and energizing! Sign up with tcpilates@sbcglobal.net.
> Wednesdays at 9:30am and Saturdays at 9am (Childcare is available.)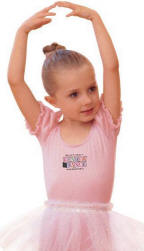 Kinderdance Returns this Fall!
The Hills is delighted to bring additional programming to our preschool-aged members this fall with Kinderdance! The class is specifically designed for boys and girls ages 3-5 years. Kinderdance is a planned, developmental dance/movement and fitness program, teaching the basics of Acrobatics, Creative Dance, Ballet and Tap, while blending educational concepts. It is designed to enhance physical and neurological development and build self-esteem in children. Watch your child's physical, mental, and emotional functioning improve with Kinderdance! For more information contact tbrewitz@caclubs.com or Kira Lancaster at KinderdanceEastBay@yahoo.com.
> Tuesday afternoons 3 to 3:45pm, beginning September 9