Dear Members:
It was a great summer season and we hope you had lots of opportunities to enjoy the facility over the past few months. The pace is more relaxed these days and the weather's still great, so be sure to visit us again soon!
As the season turns, we are looking forward to our fun and spooky Halloween Party. Mark your calendars for Friday evening, October 24, 6pm to 9pm. We hope you'll dress up, join us, and add to the scene. We'll have a haunted house, carnival games, prizes, face painting and a special dinner menu. We ask that you sign up in advance with the Cafe to reserve your meal. More details to follow.
Since our staff will be busy supervising the party (and enjoying themselves!), please note that the gym and pool will close at 6pm. Also, we need the clubhouse space to prepare, so Kids Club and Group Fitness classes will not be offered on that Friday.
We're getting some questions about the gym expansion project, so here's the latest: The County Building Department still has our plans under review. The waiting time for these permits was supposed to be no longer than six months, and that deadline is approaching. So we expect permits to be issued in the coming weeks. Likewise, we expect permission soon to add lights to the rear tennis court. We will update you when there's further news.
That's it for now. We'll be back in touch soon.
The Hills Management Team
Programs & Announcements
Welcome to The Hills Pilates:
"We help you take care of you!"
The busy fall season is upon us and stress levels can rise. As a result, we often end up with achy backs, headaches and stiff muscles. We have the remedy for surviving this holiday season! Massage and/or Pilates training in our cozy studio. Programs are led by trained and certified instructors. All you need to do is show up in comfortable clothing!
Schedule your studio sessions here: Hills Pilates and Massage Scheduler. For more information about any of these programs, please contact tcbrewitz@caclubs.com.
Shiatsu Massage and Pilates
Thirty minutes of private Pilates training (mat and equipment) followed by a rejuvenating shiatsu massage using acupressure.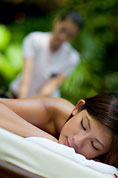 Thai Massage
Thai massage is deep and powerful massage and movement where the client is gently manipulated into opening poses and massage is applied to tight muscles.
Mattes Active Isolated Stretching and Pilates
Thirty minutes of private Pilates training (mat and equipment) followed by Active Isolated Stretching (AIS). Joseph Pilates, the founder of Pilates, used to say: "You have to work a muscle in order to release it."
Mattes Active Isolated Stretching
Sometimes what we need is a good stretch. Mattes AIS is also offered in convenient 30-minute appointments and can be combined with other services.
Aquatics News

Manta Rays and Tidal Waves
Our pre-competition swim team continues through November. We have some slots open. These classes are coached both in and out of the pool. Take advantage of this great opportunity. Sign up online.
Private Lessons with Erin
We think we've got the best instructor in the Oakland area! Erin Lucas gives anyone at any age a super-positive swim experience. From beginners and novice stroke skills to advanced technique and specialty training tips, we have some amazing package deals that allow you to pay as you go. Erin's availability is posted online. See what's available and then email her your requested lesson time: erinlucas18@gmail.com.
Private Lesson
1 lesson: $45
5 lessons: $40 each
10 lessons: $35 each
Semi-Private
(2-3 people per lesson – great for siblings, friends, couples)
1 lesson: $25
5 lessons: $20 each
Group Fitness

Family Yoga is Here!
Led by Vicky Griffen, this class welcomes all levels and ages. A nice way to be together and introduce yoga to everyone.
Saturdays, 8-9 am
Barre Classes
Join Therese on Mondays at 4pm and Ruby on Thursdays at 6pm for this ballet inspired workout that gently stretches and tones.
Pilates Schedule Change
Therese's Monday morning Level II class will now be led by our fabulous new instructor Elisabeth.
Mondays, 9am
Tai Chi
Unfortunately, we have to cancel Tai Chi on October 8 and 15. Join us again later in the month.
Wednesdays, 8am
No Excuses to Miss Class
Childcare now available until 7pm on Wednesdays and Thursdays!
Locker Room Policy

A reminder that children age 5 and older must use their gender-appropriate locker room. Parents should not call after their children from the doorways of the locker or shower areas. Otherwise, please consider having your child using the outdoor lockers or shower.