UPDATE FROM THE CLUB PRESIDENT
Dear Members:
I hope everyone is enjoying the club this fall. As communicated last week, we are in the process of
bringing on a new General Manager. I expect that we'll have a new GM in place by the end of the
month.
In the interim, our department heads will address any issues that come up for you. In addition, if
you have any questions about your membership or account, please contact Jeni Nguyen at
jnguyen@caclubs.com.
The fitness department expansion project is still in the process of getting the proper permitting
required to start construction. As soon as we have the permit we will notify everyone. We are
excited for the additional space this project will provide for your workouts.
Finally a reminder that we hope your family will join us for The Hills' Halloween Party on Friday
evening, October 24. This event has quickly become a Hills tradition and a great time for all that
attend. You'll find more details below.
If you have any questions, issues, or concerns please feel free to contact me directly at
eschmitz@caclubs.com.
Take care,
Eric Schmitz
President, California Athletic Clubs
PROGRAMS AND ANNOUNCEMENTS
Join Us for Our Halloween Party
From 6 to 9pm on Friday the 24th, we'll celebrate the holiday with lots of spooky fun at The Hills!
We'll have fun carnival games, music, haunted house, hula hoop contest, costume contests and
much more. We will also hold a free raffle which will be awarded promptly at 8:15pm. Please note
that all club facilities (pool, gym, tennis courts and clubhouse) will close at 6pm.
Halloween Dinner
If you'd like to join us for dinner, be sure to call the cafe before October 23 to reserve your meal
and save a dollar ($17)! A limited number of meals will be available for purchase the day of the
event ($18). We'll also offer a veggie plate for $14. Here's the menu:
Choice of Herb Marinated Mary's Chicken Breast or
Honey Dijon Glazed Salmon
Mixed Field Lettuces, with Dried Cranberries, Toasted Pumpkin Seeds and Housemade Balsamic
Vinaigrette
Autumn Vegetable Medley
Mashed Potatoes
Assorted Seasonal Fruit Tray
Apple Pie
Pilates and Massage Studio News
Raising Funds for Breast Cancer
October is breast cancer awareness month, so The Hills Pilates Studio and the Great Soles Company are partnering in a fundraiser for breast cancer research and treatment. Together, we're offering socks and slippers specially designed for Pilates training. These are also ideal to use in our popular Barre classes. Check out the products and learn more about Great Soles at www.great-soles.com. For more info and to make your purchase, please contact tbrewitz@caclubs.com.

"We Help You Take Care of You!"
The Hills offers massage and/or Pilates training in our cozy Pilates studio. Programs are led by trained and certified instructors. All you need to do is show up in comfortable clothing! Schedule your studio sessions here: Hills Pilates and Massage Scheduler. For more information about any of these programs, please contact tbrewitz@caclubs.com.
Shiatsu Massage and Pilates
Thirty minutes of private Pilates training (mat and equipment) followed by a rejuvenating shiatsu
massage using acupressure.
$85 per session
Thai Massage
Thai massage is deep and powerful massage and movement where the client is gently
manipulated into opening poses and massage is applied to tight muscles.
$85 for 75 minutes
Mattes Active Isolated Stretching and Pilates
Thirty minutes of private Pilates training (mat and equipment) followed by Active Isolated Stretching
(AIS). Joseph Pilates, the founder of Pilates, used to say: "You have to work a muscle in order to
release it."
$85 for 60 minutes
Mattes Active Isolated Stretching
Sometimes what we need is a good stretch. Mattes AIS is also offered in convenient 30-minute
appointments and can be combined with other services.
$40 for 30 minutes
Group Fitness Updates
Watch your head! We recently installed some beautiful new cabinets near the entry of the
clubhouse. Unfortunately, we've had people bump their heads on the cabinet doors so we will
move the "sign in" board to prevent accidents. Please be sure to sign in every time you attend a
class. This helps us plan our schedule and make sure we have room for everyone.
Mindful Eating and Stress Reduction
With the holidays coming, many people struggle with stress and family responsibilities. That can
make us vulnerable to overeating or drinking too much. To avoid this trap, take a mindful breath
and join us for a new class taught by Carley Hauck, MA in Health Psychology. Please contact
Birgitte at (510) 339-0234 ext. 17 for full details about this wonderful opportunity to enhance the
meaning and joy of the season.
Five Wednesday Nights
Starting October 29, 7:30-9pm
$325
New Yoga Class
By popular demand we're adding a long-session, Level II yoga class with Robert.
Thursdays, 7-8.30pm (Starting November 6)

Birgitte Is Back!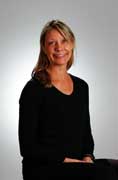 Our group fitness director is returning from a "time-out" to teach her circuit class.
Tuesday, 6pm (Starting October 21)
Yoga Cancelled for Halloween Party
To prepare for the party, we are cancelling the 4:45pm class on Friday, October 24.
Rules & Reminders
Lifeguards are now off duty for the season.
Depending on the weather, we may have pool monitors to help enforce safety rules.
Please be aware and follow all posted rules.
No gum chewing allowed at the club.
No running on the pool deck.
Smoking is never permitted anywhere on club grounds.
Foul language cannot be tolerated.