Pilates Director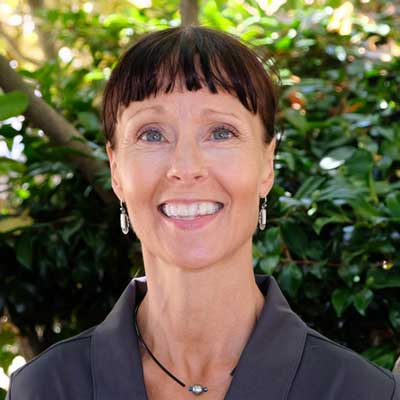 Phone: 510.306.0262
Email: [email protected]
Certified l Level II STOTT PILATESŪ Instructor
Certified Post-rehabilitative Exercise
Specialist/Pink Ribbon Program
Certified Personal Trainer NHFI
MS Psychology, UC Berkeley and Lund University, Sweden
Usui Holy Fire II Reiki Master
It was through ballet and track and field training as a teenager that Therese first discovered the Pilates method. Since then, she's led fitness and wellness courses for close to 20 years, both in Sweden and here in the Bay Area.
Therese now oversees The Hills' Pilates program, teaching several group reformer and mat Pilates classes and also training clients one-on-one. She works with many different populations from young ballet dancers and college athletes to seniors and cancer survivors.
She helps her clients achieve heightened body awareness and improved alignment, reduced pain levels, and amazing results in their sports and hobbies.
Therese began studying Pilates in 2000 before Pilates had become a mainstay in fitness, and she has completed the rigorous STOTT PILATESŪ certification in the San Francisco Bay Area. She embraces the STOTTŪ method and applies the latest scientific and anatomical principles in her Pilates work. With a master's degree in Psychology, she also strives to incorporate mental wellness and healing alongside the benefits of Pilates. Therese is a Reiki Master and she uses her studies of Reiki, Swedish massage, and energy medicine in her work with her clients to achieve greater results of complete health and wellness.
In her own life, Therese is a member of Elite Triathlon Performance America and also an avid musician. She has often relied on Pilates during her own recoveries from illness and injuries. She says she is "humbled by the vastness of Pilates" and credits Pilates for her strong vocal chords, endurance for triathlon racing and for a "great joy of movement and of life."