UPDATE FROM OUR GENERAL MANAGER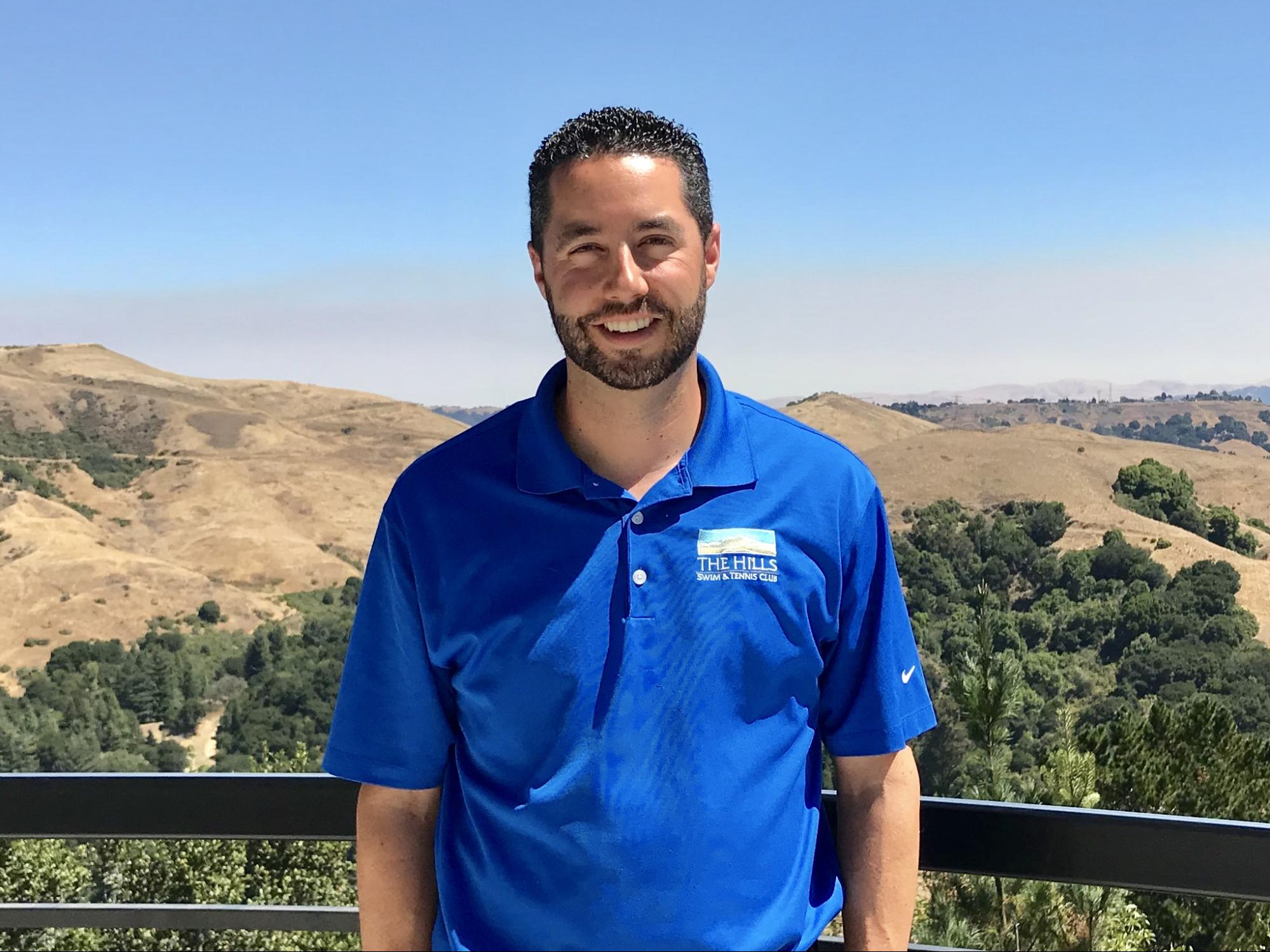 Dear Hills Members,

First off, congratulations to Donna Blanchard, the winner of our 90-day Passport contest! She and four other members completed all of the requirements January through March to be entered into the grand prize drawing, and Donna was the lucky one to have her name drawn for the $250 account credit prize.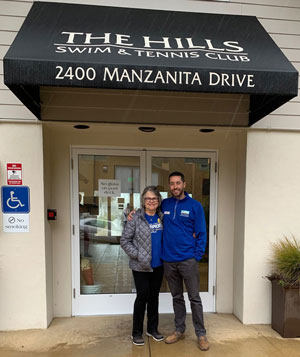 As many have experienced by now, driving to The Hills via Shepherd Canyon Blvd. is currently not possible, as road construction has caused the city to close the upward lane. The detour is rerouting traffic to Snake Road and then to Colton Blvd. which connects to Skyline. I received a response from the Resident Engineer on the project and he expects the closure to last a total of four weeks. I'll do my best to keep you all posted if I hear of any updates, but for now please be advised that it may take a little bit longer to get here.

With Spring in full bloom and Summer quickly approaching, the club will become busier and more crowded during the weekends. I've already begun fielding calls and emails about kids acting inappropriately, not following Hills policies, crossing swim lanes while members are trying to swim, among other concerning actions. The staff does its best to keep everything in order on the pool deck, but please remember that your children and guests are ultimately your responsibility. This definitely does not mean that kids cannot have fun here. One of the best experiences for me is seeing how much fun kids have while they're at The Hills. I just ask that you remind them to abide by club rules.

On Monday, April 22nd, a professional photographer will be at The Hills for the majority of the day taking photos of as much activity and ambiance that our club provides to the members and the community. We will use these photos to revamp our website which will be unveiled a little later in the year. We also plan to use the images for social media purposes when needed. The photographer, as well as the front desk and myself, will have release forms available to sign if you happen to be photographed. The timing of this photo shoot is fantastic and we're hoping that the rain holds off on this day so that the scenic green hills as well as all of the beauty that surrounds the club can be captured.

In case you haven't noticed, there is a new sign posted near the entrance to the basketball court. The court is now dedicated for Pickleball every weekday from 11am-1pm. Our Pickleball club here at The Hills has been steadily growing, and we will soon be painting lines specific for Pickleball play on that court. If you have yet to try out this high trending sport, feel free to stop by and get a few whacks in! I've played it myself and it is a ton of fun.

I hope everyone has a great Spring Break and a Happy Easter to all that celebrate.

-Nick
UPCOMING EVENTS
April 8: Free Beginner/Novice Tennis Clinic 6-7pm
April 8: Intermediate/Advanced Tennis Clinic 7-8pm (Please call the front desk to sign up)
Childcare Schedule:
Mondays 9am-2pm/4-6pm
Tuesdays 9am-2pm/4-6pm
Wednesdays 9am-2pm/4-8pm
Thursdays 9am-1pm/4-8pm
Fridays 9am-2pm/4-6pm
Saturdays 9am-1pm
Sundays 9am-1pm

We value your feedback and are doing our best to accommodate childcare requests. Feel free to contact our Operations Manager, Rosalinda [email protected] with questions/concerns.
Aquatics
Swim Team
Pre-Competitive Swim Team Manta Rays and Tidal Waves - Spring and Summer 2019
Register here!

Session 4 April 3-26 (Wed/Fri)
Session 5 May 1-24 (Wed/Fri)
(1 week off, Memorial Day week)
Session 6 June 4-27 (Tues/Thurs)
Session 7 July 2-30 (Tues/Thurs, *no practice July 4th)
Session 8 Aug 1-27 (Tues/Thurs)

Manta Rays (Pre-Swim Team) AGES 4-8; 4-4:30pm
Prerequisite: Swimmers must be able to tread in deep water for 30 seconds. Swimmers must be able to swim unassisted. Swimmers will learn basic swimming skills of all four strokes. Team activity skills and group swim safety is introduced. Instruction will be conducted in and out of the water.

Tidal Waves (Novice Swim Team) AGES 6-10; 4:30pm-5pm
Swimmers must pass the prerequisite for swim team: *50 yards of freestyle with side breathing *25 yards of back swimming *Treading water for 30 seconds *Streamline off wall for 5 yards. This group will prepare swimmers for the swim team. This class will incorporate on-deck coaching with minimal in-water instruction.

Competitive Swim Team
TRYOUTS every Friday in May at 5:15pm (just show up) Prerequisites are here!

Full information about the team is here.


Group Swim Lessons
SUMMER 2019 Register here! Members Only
Small group classes are limited to 4 maximum per class.

Tadpoles: Absolute beginners learn to kick with a kickboard. Floating, underwater swimming and jumping in is introduced. Children 3–5 years. 4pm–4:30pm OR 4:30pm-5pm

Minnows: Learn freestyle stroke technique with side breathing. Introduction to swimming on back, deep water swimming and kneeling dives. Children 3–9 years. 3pm–3:30pm

Guppies: Focus on freestyle side breathing and backstroke technique. Breaststroke and butterfly kick is introduced. Children 5–12 years. 3:30pm–4pm
Junior Lifeguard Camp
Register Here!
(open to non-members; non-members must complete and submit this application prior to signing up)

Session 2 June 17-21 M-F 9am-3pm
Session 8 July 29-Aug 2 M-F 9am-3pm

This program is designed as a community-based water safety program for youths 10–15 years old. The Junior Lifeguard Training Program has been developed to serve many purposes where water safety is our primary goal. Along with water safety activities, we engage in CPR and First Aid training. A secondary benefit is the unique combination of establishing the foundation for good work skills, responsibilities, skill development, competition, and leadership skills. In providing a well-rounded training experience, we include 30-minute daily fitness, lectures, demonstrations, and team building activities. An additional two hours per week of volunteering may be required by each Junior guard. Course Prerequisite: 50 yards of freestyle or breaststroke. Retrieve a 10-lb brick from a depth of 12 feet. Swim underwater 15 feet.


Private Lessons
Remember that we have an 86-degree warm recreation pool and we offer year round swim lessons. We have numerous instructors open to take private lessons. Bookings are done directly with an instructor. Much more information and info about instructors is here!


Pilates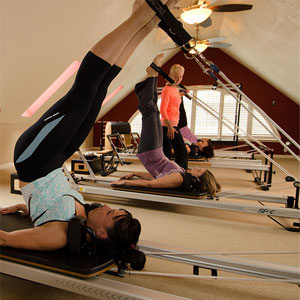 Happy Spring!
Feeling a little tired after all of the rain? Come to Pilates and get some 'spring' in your step!
The spring loaded resistance training on our Pilates equipment is both energizing and rejuvenating.
This month we are focusing on quality of training and how to optimize the benefits of your Pilates training. Here are a few tips and ideas on how to make your Pilates studio visit feel like a day at the spa (almost):
Plan ahead! Book your session or class as far out as possible to ensure that you get your space. Book classes here: https://cachstc.clubautomation.com/calendar/classes
Give yourself time to get here. Between road construction, parking, and tight schedules it often feels like a battle against time to get to class. Try creating a buffer so that you can arrive without feeling too frazzled. This is a habit we can strive for in all areas of life.
Put away the phone! Let your mind get a space from any screen for at least 3-5 minutes before you enter the Pilates studio. Instead:
Drink some water and:
Look at the Hills view (it never gets old)!
When entering the studio there may be a class or private workout already in session. Do come in, but please enter quietly and take the opportunity to grab a foam roller and roll out and stretch, while breathing deeply.
Enjoy your session!
If you have time after your session, head to the hot tub and take a nice, cool shower afterwards. Hot water promotes good circulation and cool water reduces inflammation promotes recovery.
After your workout, be sure to rehydrate with water and have a snack or meal to replenish nutrients and optimize recovery and muscle growth.
A few things to know about our Pilates studio:
All sessions in the studio are 55 minutes long to ensure a smooth transition between classes.
We take our shoes off by the door and turn off our cell phones before training.
We ask that you do not come to the studio with an active flu or virus.
We train both members and nonmembers of all ages and fitness levels.
Welcome in!
Contact our studio today: [email protected]
-Therese Brewitz, Pilates Director


Group X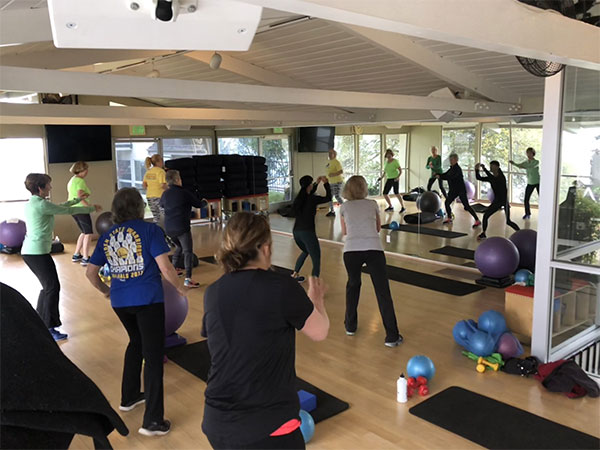 We have some fresh faces at The Hills. Please help us welcome the two newest members of our yoga team, Evan and Lindsay. Both come with a great deal of experience and devotion to their yoga practices. In addition, Miriam will be taking over the Monday 1pm yoga class. We are so pleased to have her back on the schedule regularly. There is one other notable change: Pilates Plus returns to the 5pm Wednesday night schedule. Thank you to Virginia for filling in during BZ's absence.

Hope to see you in class this month!

-Angelique Pine, Group X Director



Peak Fit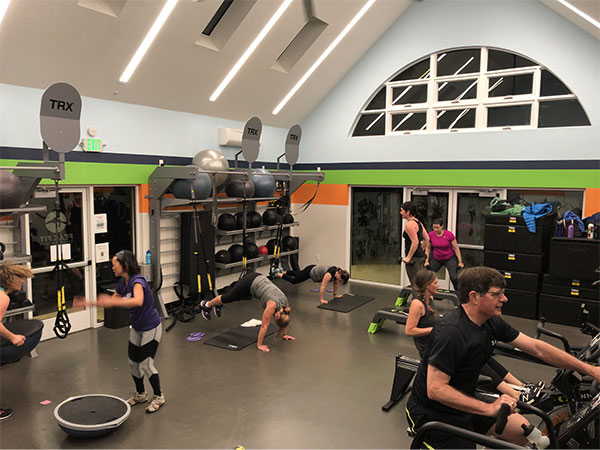 PeakFit classes have been going strong. Come check it out if you haven't! Shauna has joined our team and is teaching Tuesdays at 6:30pm and Wednesdays at 9am. Even if you are just getting back to working out, come check out a class. Every exercise can be modified.

Summer is just around the corner, so it's a great time to start reaching for your fitness goals!

Hope to see you soon!

- Jennie Votel, Peak Fit Director
510-316-3529
[email protected]


First class is free!
We offer classes 6 days a week:
Mondays at 9am with Virginia
Tuesdays at 6am with Jennie and 6:30pm with Shauna
Wednesdays at 6am with BZ and 9am with Shauna
Thursdays at 6am with Jennie
Fridays at 9am with Jennie
Saturdays with 8am with Jennie


Celebrate April Employee Birthdays
Please join us in wishing each of them a happy birthday and thanking them for all of their hard work!

Stefani McDermott, 04/03
Barbara Roessler, 04/23
Barbara Hoffer, 04/26
Angelique Pine, 04/27
Adriana Oyarzun, 04/28



Registration is Open for Summer Camp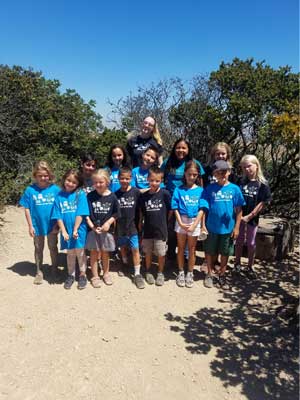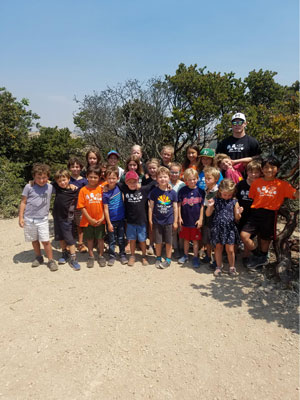 With our new software system, registration for Summer Camp 2019 is a bit different from last year. There is no longer a link on the website; instead you will need to log into Club Automation and register your child(ren) through your member profile.The directions are fairly simple, but I will guide you through this step by step.
Log onto your Club Automation account (cachstc.clubautomation.com)
Click on "Register for Programs" from list on left and it will bring you to "Programs" page
In "Programs" use the "All Events" drop-down menu and choose "Summer Activities"
Click on any of the camps/activities listed under "Program Name" for more details
Scroll through list and choose desired camp week(s)
Click "Sign Up" and you will be prompted to "add family member"
Click "Add to Cart"
Another easy way to register for camp is through The Hills App:
Select "Programs"
Under "Category" scroll until you find "Summer Activities"
Under "Program" scroll until you find "Summer Sports Camp"
Tap "Show Programs"
Scroll through list and choose desired camp week(s)
Tap "Sign Up" and select participants (family members listed on your account)
The next screen will list out the details of the chosen week with times and price
Tap "Confirm"
Tap "Pay"
If for some reason you are having difficulty trying to register, I will be available at the club on Tuesdays and Wednesdays from 5-7pm. We have a laptop available to guide you through the registration process. You can always reach me via email at [email protected] for any questions you may have regarding Summer Camp 2019. Look forward to seeing your children this coming summer.
-Anthony Lum, Summer Camp Director