UPDATE FROM OUR GENERAL MANAGER
Dear Hills Members,

To think that this is already the final month of 2022 kind of blows my mind. Part of me asks, "where did this year go?" And then I take a walk around our beautiful club and realize how much was accomplished. I see a resurfaced pool deck surrounding the Lap Pool, Family Pool, and Hot Tubs, and brand new furniture, umbrellas and cabana cushions. I see, due to recent and mandated tree trimming, a renewed and open view of the spectacular hills that not only create the breathtaking backdrop, but are our club's namesake. I see members working out both indoors and outdoors with comfort and less pandemic worries, which is such a relieving sight to see! Sure, we will continue to remain cautious and committed when it comes to cleanliness and healthiness, but it warms my heart to finally see our club reemerge towards a comfortable feel where there are no longer restrictions and members can walk through the doors and enjoy the club like they used to. As one member in particular recently expressed to me, "It really feels like a five-star club these days!"

So my challenge and commitment now is that we maintain that impression in each member's eyes and constantly strive to be just that: a five-star club. I will continue to work with the staff to achieve that goal by focusing on present daily operations as well as implementing plans to add to the value of the club in 2023.

I want to remind all members that I'll be sending out my "State of The Hills'' letter a little later this month. Included with that letter will be a review of your options for paying annual/monthly dues from Accounting Manager Stefani McDermott. Members who opt to pay in full for the year will receive a 3% discount, and payment needs to be received before 1/31/2023.

Happy Holidays to you and your loved ones. I wish everyone a safe, healthy and joyful holiday season and look forward to what we will accomplish here at The Hills in 2023!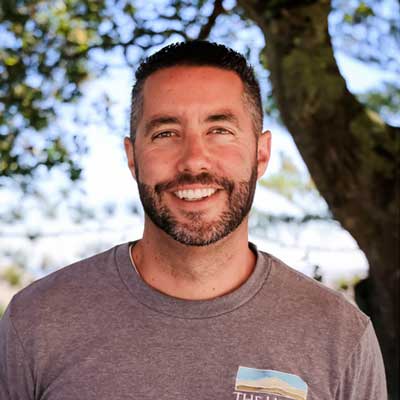 -Nick
Upcoming Events
December 9: Tennis "Meet & Greet" and Info Night 5:30pm in the lobby
December 12: Free Adult Beginner/Novice Tennis Clinic 6-7pm
December 12: Free Adult Intermediate/Advanced Tennis Clinic 7-8pm
Weekdays 11am-1pm: Pickleball on the Basketball Court

Saturday, 12/24: Club closes at 4pm
Sunday, 12/25: CHRISTMAS DAY, CLUB CLOSED
Monday, 12/26: Club opens at 8am
Saturday, 12/31: Club closes at 4pm
Sunday, 01/01: NEW YEAR'S DAY, CLUB CLOSED
Monday, 01/02: Club opens at 8am
The Season of Giving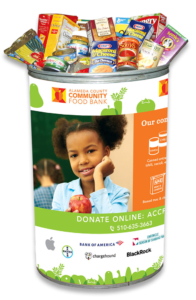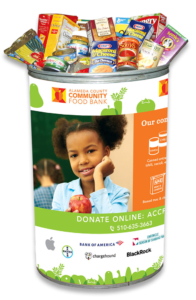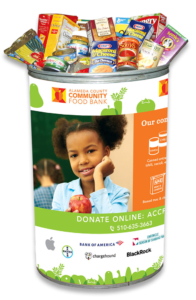 The holidays are a time of giving, so in true holiday spirit we are continuing our food drive through December. Thank you to those members who dropped off donations last month. With your help we have already filled 2 bins and our goal is to have all 3 filled by the end of the month. Together, let's do our part to help feed less fortunate families and help end hunger this holiday season!

Some examples of acceptable donations include canned entrees such as ravioli or chili, canned meat and tuna, boxed Mac & Cheese, and low-sodium canned soups. Another popular food item that the Food Bank recommends is peanut butter. They CANNOT accept donations of food in glass jars/containers, perishable items, frozen food, fresh produce, alcohol, soda and/or baby food or formula.
Holiday Gift Ideas in Our Lobby

Artist and author David Hoobler's painting and Zonk children's picture books will remain on display in our lobby through this month. If you're looking for a gift idea this holiday, his art, as well as his books are available to purchase (you'll find the QR codes in the lobby).

The main character in Hoobler's books is a tortoise named Zonk and all of his adventures. Flip through the pages and you'll find not only wonderfully colorful illustrations, but also facts about desert and ocean life intertwined with humor and child-like fun. His paintings displayed in our lobby include vibrant watercolors, giclee prints as well as metal prints.

If you are an artist interested in showing your work in The Hills Lobby, please contact Sally Landis at [email protected].
Tennis Talk: What's the Racquet?

Coach Sydney has some great new ideas for The Hills Tennis program and invites you, your families and friends to join her in the club lobby on Friday, December 9th at 5:30pm for a Tennis Meet & Greet and Info Night!

Those who attend will hear about the new programs being offered and match play sign-ups will be available for all ages. This is an opportunity for members to meet other tennis players and kids to make some tennis friends - so don't miss out!

At this event, members will also have a chance to pre-register for all of the upcoming Spring Adult and Junior tennis programs. This is a one-time opportunity to set your tennis schedule all at once. Registration for each program will then be set to open 30 days before the first class of each session after this event.

Refreshments will be provided. Please RSVP to the event through this link.
Dec 12: Free Adult Tennis Clinic
For those adults new to the club, new to tennis or looking to improve your backhand, we welcome you to join us on the second Monday of each month for our complimentary Adult Tennis Clinics! No sign-up necessary. This monthly event is free, and open to members only. From 6-7pm, beginners get an hour of instruction; 7-8pm is for intermediate/advanced players. Eddie Pasternak leads these clinics each month for adults with all skill levels. If rain is in the forecast, the clinic will be held the following week.

Our 2022 junior/teen tennis programs wrapped up last month. A huge shout out to Coach Sydney for her hard work and dedication running these clinics. It had been quite a while since we offered a junior tennis clinic, and it was great to see that they were a huge success. The clinics will pause during the winter months, but plan to see them return in the Spring! Contact Coach Sydney at [email protected] for questions.
Group Ex: Keep Moving Through the Holidays

Happy Holidays! December is a wonderful, yet hectic month. Taking time to exercise not only improves your health, but it also helps maintain a joyous disposition. This season give yourself the gift of exercise by joining one of our 50 weekly group exercise classes. Newcomers are always welcome. We offer a range of classes including mind/body (yoga, mat/Bosu pilates), low impact cardio (Core and More, Tone and Stretch), spin or spin/sculpt, and exhilarating cardio (Zumba, Dance Fit, H.I.I.T., Power Hour, TBC) and more! We offer something for everyone.

Please note the following changes to December's schedule:
Saturday 8am Spin class is suspended for the Winter
Saturday Bootcamp shifts back to 8am and will be held indoors during inclement weather
Please take the time to register. Last minute changes do happen during the winter months, and it's the best way to stay informed.

Hope to see you in class -
- Angelique Pine, Group Exercise Director, [email protected]
Another Successful Hills Hike

We had another successful hike the morning after Thanksgiving. It was a gorgeous morning and I'm happy I got to spend it with you all. Thank you to all who made it! For those of you who didn't, I hope you had a great Thanksgiving and got to spend time with your loved ones.

And just like that…it's December! With the colder, wet weather there appears to be an uptick in colds and flus. Please be mindful when working out in the gym or Peak Fit studio by wiping down any and all equipment after using it. Our hope is to minimize the transmission of germs and this will help keep both yourself and others healthy.

As we head into this holiday season, let's talk maintenance! Maybe December is a crazy month for you; it might feel overwhelming to get everything done and still hit your fitness goals. Rather than trying to achieve what might be an unrealistic goal, how about maintaining your current fitness level? Preserving your muscle mass, your cardiovascular health, and your healthy eating habits are definitely worthy goals at this time of year, or really at any time of year. Sometimes we just need to take a breath. Squeeze in a 30-minute run or a 30-minute workout when you can, meet your friends and family for a walk instead of a meal and try to live in the present not in the future. The important thing is to move our bodies on a daily basis. Movement is important, but just as important is rest and sleep! Sleeping sufficiently is the most important factor in recovery and maintenance. It helps us boost our immune systems and repair damaged tissue from that previous workout. Don't neglect downtime, it's extremely important. I can hear all of the parents of young children yelling at me. I understand sleep is a luxury for some; I implore you to make it a priority instead of making it the last item on your to do list. Believe me, it will make the month better.

Happy Holidays!

-Jenn Nasab, Hills Fitness Coordinator, [email protected]
Gift Yourself Peak Fitness

'Tis the season to give yourself the gift of fitness. If you're looking for more personal attention and direction in your workouts, if you enjoy working out with a friendly group of people, look no further than our Peak Fit classes.


We've got a new "TRX Winter Legs" class starting on Thursday January 5th, 2023!

Time to activate your ski muscles to keep you healthy and safe on the slopes! Not a skier? Not a problem. This program focuses on muscles that will improve skating, hiking and cycling activities as well. This class will integrate strength, balance and flexibility movements utilizing TRX straps, kettlebells and other fun pieces of equipment.
Location: Peak Fit Studio
Level: This class is open to all
Time: Thursdays at noon
Length: 55 minutes
Registration: $80 for 4 classes (1/5, 1/12, 1/19, 1/26) PLUS
a "workout card" of each class to guide you
through a future workout on your own
Peak Fit Studio December Schedule:
Mondays 6:30am Mixed format with Jenn
This class blends a variety of exercises and training methods that will challenge your endurance,
your strength, your power and your cardiovascular system. We utilize a variety of equipment including, but not limited to kettlebells, dumbbells, battle ropes, boxes and TRX straps. This class will definitely help you push your limits.

Mondays 11am All About Strength with Sara
This beginner class focuses on strength building, using your body weight, the TRX and other equipment we have in the Peak Fit studio.
Please take note that some of our Monday classes will be canceled this month. Mixed Format 6:30am will be canceled on 12/5 & 12/26. All About Strength 11am will be canceled on 12/26.

Please remember to register for our classes, we need a minimum of 3 people for class to happen. If that minimum isn't met, class is canceled. If we cancel class, you don't pay. If you're new, REGISTER! We'll make sure that your account is adjusted so that your first class is complimentary. We also ask that you cancel in a timely manner as our classes are limited in capacity. We're offering a 10 class package at $150 and your drop in fee is $18 per class. As always, reach out with any questions and/or to register for December classes or the January "TRX Winter Legs" program.

- Jenn Nasab, Hills Fitness Coordinator, [email protected]
Happy Holidays fromThe Hills Pilates & Wellness Studio

As we prepare to wrap up 2022, in looking back I am filled with immense gratitude for a great year of Pilates. Amazing things happen in the Pilates studio, we build connections, we train, we laugh, and we promote healing and health!

Thank you to all of our dedicated students who allow us to share the mystery of the Pilates practice. A huge thank you to our amazing Pilates (and Ballet!) instructors who bring their wisdom and their unique talents to our program - and thank you to our Hills operations/front desk staff who keep communications and our space clean and gleaming!

December is often a crazy month so we encourage you to make time to sign up and attend a reformer class, private session, or perhaps even take our Keep it Moving class over Zoom!

Please note that we will have a slightly smaller schedule with fewer classes over the Christmas/ New Years weeks. To see our schedule and book classes, please visit:
https://cachstc.clubautomation.com/

We wish you a happy, healthy holiday and a great start of 2023!

In health,
Pilates Director Therese, Barbara, Anne, Hadley, Elizabeth, Colleen, and Yulia
Winter Ballet Recital

We celebrate our young ballerinas with a recital and a party on December 14 at 4:30pm. Everyone is invited to come and watch the recital. We want to thank our ballerina parents for all their dedication and wish all our ballerinas a happy holiday. We look forward to seeing you again on January 18, the kick off of our next "semester" of ballet classes.

Do you have a young dancer at home who might be interested in joining our program?
Email us for more information on our Pre-ballet and Ballet classes:
[email protected]
Reformer: Improve Muscle Tone

Reformer is the ultimate do-it-all workout. Strengthen, tone, stretch and build a stronger core, all in one hour. Sign up for reformer class online or on the Hills app: https://cachstc.clubautomation.com/

Are you new to Pilates? Contact our studio today to get started: [email protected]

December reformer class schedule:
PILATES STUDIO SCHEDULE DECEMBER 2022
Partner Up with Your Own Pilates Coach

Our Pilates Instructors have decades of experience in Pilates, wellness, fitness, and exercise science. We offer Pilates training for injury rehab and "prehab", athletic conditioning, cancer treatment, recovery and more. You can train with us over Zoom too. Contact our studio to learn more and to sign up: [email protected]

Follow us on Instagram and get inspired to do Pilates:
https://www.instagram.com/hillspilatesandwellness/
Tae Kwon Do Promotes Fitness for Kids

Sensei Jeff Allen has been teaching both members and non-members Tae Kwon Do here at The Hills for years. Our program introduces kids to this ancient Korean art of self defense and teaches courtesy, integrity, perseverance, self-control, and indomitable spirit! Tae Kwon Do can help kids ease emotional problems such as stress and depression, while promoting physical fitness. This popular year-round program is for kids ages 5-17. Each session involves kicking, punching and self defense, but most of all, we encourage the kids to have fun. The goal of the program is to instill confidence, teach respect, and focus on raising self esteem.

Days/Times: Tuesdays & Thursdays 3:30–4:45pm (Beginner)
Tuesdays & Thursdays 6–7:15pm (Advanced)

Member cost: $85 per month
Non-member: $100 per month

For more information or to register your child, please contact:
Jeff Allen - [email protected]
510-339-0234 x18
Stay Motivated this Holiday with Aqua Fitness

Aqua fitness is the perfect workout to keep you motivated during the challenges of the holiday season. These group exercise "water" classes are fun, social, low-impact workouts, and best of all they are included with your membership.

Aqua fitness workouts are designed to burn fat, increase cardiovascular fitness, and range of motion and muscle tone. Another benefit is that it's a great cross training exercise. Participants will use flotation belts, noodles, styrofoam barbells and more to perform a variety of motions including water walking/running, abdominal work and toning exercises.

We offer aqua fitness 4 days a week from 9-10am: Tuesdays w/ Bz, Thursdays w/ Sandra, Fridays w/ Ellen and Sundays w/ various instructors. NOTE: if any of these instructors are sick or on vacation, one will be sure to step in. These classes are well attended and therefore we kindly ask that you register in advance if you plan on participating.
Pool Rules

Lap Lane Swimming Rules:
Lap Lane reservations remain weekdays from 9am-2pm in lanes 4, 5, & 6. All other lanes and times are available for shared member swimming. Our reservations open at 8am 3 days in advance. For example, on Friday morning at 8am, members can log in and book a lap lane for Monday.
Please Note: Hills Hurricane Swim Team will be using no more than 4 lanes from 4-8pm, Monday-Friday.
Hot Tub Rules:
Adult hot tub is for ages 18 years and up
Only 9 people allowed in adult hot tub as well as family hot tub at any time
Children younger than 14 years old must have an adult guardian within arm's reach
Flotation devices, toys, kickboards and horseplay are not allowed
No food or drinks in or near the hot tubs
Swim Lessons: More Instructor Availability in December

Instructor availability for our private and semi-private lessons has opened up through the holidays and we recommend you secure your spot sooner than later. Maddy is back starting December 7 for a few weeks! Contact her here. Refer to the link below on how to book swim lessons. Please be mindful that our priority is for the membership and their time in the pool, so we are only allowing a certain number of lessons at one time. We kindly ask that you follow the directions when requesting a lesson and have a high level of flexibility as peak times are generally full and we do not offer a wait list. Instructors may not respond if directions are not followed properly.

Learn more about our offerings here!
Swim Team & Pre-Comp Program

Our pre-competitive Manta Rays and Tidal Waves groups are finishing up the Fall season. If we have any openings heading into our Winter session we will send out an announcement later this month. We will not be holding tryouts at this time.
The Gift of Pickleball

Pickleball is a great way to get the family off the couch and out of the house during Winter break. Or maybe you want to invite your friends up to the club for some friendly competition. Either way, you'll have fun AND be moving your body and releasing stress during this holiday season!

Pickleball is the fastest growing sport in the US and no wonder, it's fun for people of all ages and athletic ability and it's good for you, improving your cardiovascular condition, working memory and reaction time. Our court is reserved exclusively for pickleball from 11am to 1pm on weekdays. Games during these "open" weekday hours are friendly, social games with some accommodations made for beginning players. The best way to learn the rules of play and scoring and the order of serving is if you play with someone who already knows them, so mark your calendar and/or book a reservation and head up to the club to join in on the fun!

Whether it's pickleball or basketball (or maybe even both!) members can book an hour "block" of time to use the court. In other words, if our "open" weekday pickleball hours don't fit into your schedule, you have no excuses!

Your reservation does not mean that the court has to be used solely by one family unit during the hour; feel free to welcome and/or challenge other members to a friendly pickleball or basketball game. Pickleball paddles and balls are available in the Pickleball Bag at the front desk, as well as basketballs. All we ask is that you kindly return any borrowed equipment to the front desk when you are finished playing.
Cozy Up in Our Cabanas

Even on chilly days, our cabanas are a great place for members to gather with family and friends to socialize. Pack up a cooler, grab a few blankets and enjoy the view! We kindly ask that members tidy up the cabana at the end of each use.

Our reservations open at 8am 3 days in advance. For example, on Wednesday morning at 8am, members can log in and book a cabana reservation for Saturday. Please be respectful of our club policy which states that each membership (family or single) is allowed one 2-hour reservation per day.
Celebrate December Employee Birthdays

Please join us in wishing each of them a happy birthday and thanking them for all of their hard work!

Shannon Coskran, 12/13
Robert Mooring, 12/29