Holiday Greetings from The Hills Staff
Dear Members:
It's hard to believe that we are making year-end plans at the club already. I think 2013 has been a landmark year at The Hills with its renovated facilities, lots of new families, and an array of new equipment, programs and events.
Right off, I want to clear up some confusion about a recent announcement. We announced that we've changed club policy to exclude non-members from enrollment in swimming programs and camp sessions. This policy is an effort to create more space around the club, in our parking lots, and especially in the lap pool for you -- our loyal members.
This change does not affect our guest policies. As always, you are welcome to host your friends at the club. You can use your 15 complimentary passes except during our busy summer period, June through August. Or you can pay the standard guest fees, year-round. Please complete a waiver form for each of your guests.
Speaking of guest privileges, be sure to use your remaining passes before December 31. Your account will be credited with 15 new passes on January 1, but we can not "roll over" unused passes.
Looking ahead, we hope to post drawings of the new fitness room in the coming few weeks. Watch for renderings of the expanded layout in our lobby soon. When the drawings are up, I'll communicate more about the new features and equipment that we're planning. I look forward to your feedback.
Finally, a reminder that you can reduce the cost of membership by pre-paying your 2014 dues in full. Act before January 30 to receive a 5% discount for check payments and 3% for Visa, MasterCard or Amex charges.
Best holiday wishes to you and your family from everyone here at The Hills.

Ernesto Chamorro
General Manager


Calendar of Events
Sunday, December 15:
Benefit "Spin-a-thon" with Mike Fee
Tuesday, December 24:
Club closes at 4pm
Christmas Day, December 25:
Club closed
Tuesday, December 31:
Club closes at 4pm
New Years Day, January 1, 2014:
Club closed


Programs & Announcements
Member Spotlight:
Check out Laurie Statton's Living Wreaths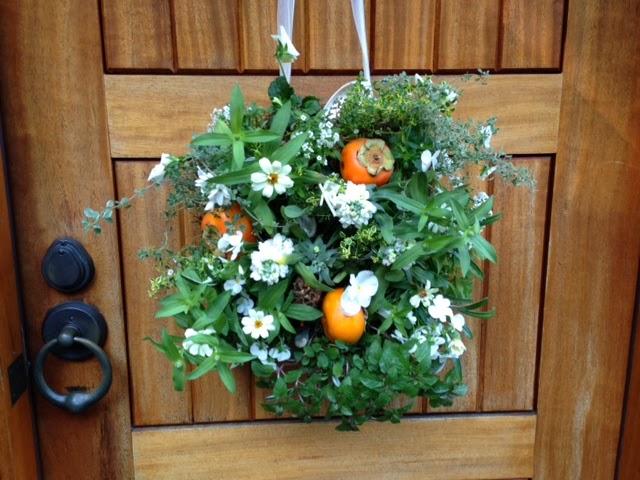 Looking for a unique, locally-sourced, and sustainable way to celebrate the holiday season? Hills member Laurie Statton has the perfect answer!
Her "Living Wreaths" collection will dress up your front door or mantel this season and beyond. Laurie collects beautiful specimens of local plants, flowers and herbs and weaves them into living works of art. All of her plants are sourced around the East Bay, many here by The Hills facility. Each wreath is a unique piece of art, includes a beautiful ribbon for hanging, and continues to grow and bloom throughout the year. A holiday centerpiece for your home, or a great gift! A selection of wreaths will be on display in The Hills' lobby beginning this week.
Learn more on the Living Wreaths website, or by contacting Laurie directly at (510) 282-4559 or [email protected].


Group Fitness Holiday Schedule
With the club closing early on Christmas and New Years Eves, the last group class will be Spin/Sculpt with Birgitte at 11:30am.


Benefit Spin with Mike

Mark you calendars for Mike Fee's annual "spin-a-thon" to benefit the Achon Uganda Children's Fund. Come for an hour or stay for all four. Snacks provided. Contact [email protected] with questions.
Sunday, December 15, 10:30am – 2:30pm.


Give the Gift of Health and Wellness
We offer gift certificates for all Pilates services, starting at $85. Contact [email protected] for info.


Comprehensive Wellness in the Pilates Studio

New for 2014, the Pilates staff is offering a complete new approach to your health and well-being.
First, get your metabolism revving and calories burning on the Cardiotrampoline Pilates reformer. This engages your core with a high-intensity, low-impact routine.
Next is 30 minutes of full-body strength and core training on the Pilates reformer under the supervision of Pilates Instructor Cynthia Handel.
Plus, each week you get a personalized half-hour meeting with The Hills' Nutritionist Bronwyn Schweigerdt. Talk about your individual goals, meal plans, pitfalls, challenges and favorite foods.
Finally, nourish your mind! We use focused breathing techniques, mindfulness and relaxation to help the body shed stress and unwanted pounds. Led by Therese Brewitz, our Pilates and Psychology expert.
$400 for four full weeks, includes two Cardiotrampoline classes per week, the weekly nutrition counseling and the weekly "Nourish your Mind" class. For specific schedule info and other questions, contact [email protected].


Pre/post Natal Pilates with Caitlin Smith
Preparing for a birth or looking to regain strength post pregnancy? Pilates is one of the best exercises you can do. It's great at building core strength in your abdominals, back, and pelvic-floor muscles to support a more comfortable pregnancy and delivery. Pilates is also incredible for helping new moms get their figures and strength back. Caitlin Smith is a certified Pilates trainer and doula. She specializes in women's health and sports rehab. Classes begin in January.
Fridays, 5-6pm in the Studio
$130 for four classes, $40 drop-in
For more info, contact [email protected]


Pilates for Runners Workshop is Back
Caitlin Smith, Pilates Instructor and Ultra-race Champion, shares tips and ideas about staying injury free and building your performance. Beginners and serious runners alike will benefit. Class starts January 18.
Four Saturdays, 1-2pm
$130 for four classes, $40 drop-in


Strength and Body-Shaping for Teens

Our Personal Training Director Jeff Allen puts the focus on sculpting bodies for 15- to 17-year olds. Our objective will be to define muscles, add strength and decrease body fat. Encourage your high-school age kids to join this intense and rewarding program. Beginning on January 6.
Two sessions per week, Mondays & Wednesdays, 6-7pm
$180 per month ($22.50 per session)
$510 for all three months (Save $30)


Sports Cross-Training for Kids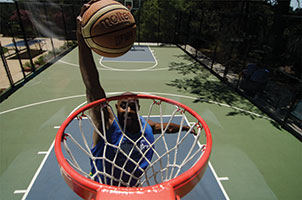 Jeff Allen introduces another exciting new program aimed at improving younger kids' general fitness and sports performance. Led by some of the Bay Area's top sports trainers, this program meets three times a week and covers the fundamentals of several different sports. Get your kids (ages 6-10) ready for spring sports with expert coaching and conditioning from our pro trainers:
Ryan Head, collegiate football player and trainer for the Oakland Raiders and Cal Bears
Robin Hood, pro basketball player and instructor at several clubs around the Bay Area
Jeff Allen, The Hills' training leader, proven motivator, and Tae Kwon Do sensei
Tuesdays, Wednesdays, Thursdays; 4 to 5pm
Monthly sessions start Tuesday, December 3
$150 per month/$420 for three months ($20 drop-in; $10 discount for siblings)