UPDATE FROM OUR GENERAL MANAGER
Dear Members:
We're into our summer routines around the club, and everything's running smoothly. Our camp sessions for kids 5 to 12 are underway and we still have space in these weekly sessions. More information and registration is available on our website. Sign up today!
Friday is the Fourth of July, and we're planning a fun-filled holiday by the pool. We'll provide some live music on the pool deck and the cafe is preparing a special barbeque in addition to the regular menu. No advance reservations are required for the barbeque. I hope you'll join us on the Fourth! (Please note there are no fitness classes on the holiday.)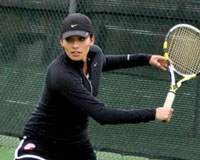 In our last newsletter, I introduced Jasmine Martinez as The Hills' new tennis instructor. Jasmine's an outstanding student and varsity player at Holy Names University. She's offering a free clinic for youngsters on Saturday, July 17 (details below). This is a free event, and a great way to introduce your kids to tennis.
Finally, I appreciate your cooperation with the club's rules and regulations, especially during this busy summer season. Please remember to complete a guest waiver and check in at the front desk each time you bring friends or relatives to the club. It's also important to realize that your children 21 and over are not included in a family membership. For continuing students up to age 24, we provide a limited membership allowing them to use the club during their school breaks. Please call my office to make arrangements.
I hope your summer is going well and that you can join us on the Fourth!
To your health,
Ernesto Chamorro
PROGRAMS & ANNOUNCEMENTS
Summer Activities Registration
Don't forget to sign up for our summer camps, swim and tennis lessons. On our website, you'll find a
Summer Youth Programs
brochure and online registration is available. We have a wide range of activities available for kids from 6 to 15. All sessions are currently open but some are close to filling up. We will post any closed sessions on the
Kids page
of the website.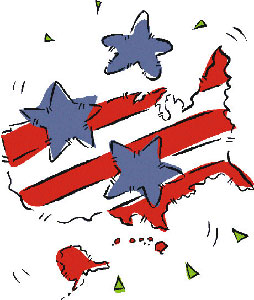 Fourth of July Holiday Plate
We're serving a special meal on the pool deck this coming Friday for $17. The regular café menu will also be available all day.
Roasted or BBQ Chicken (breast and wing quarter)
Fresh corn on the cob with butter
Housemade cole slaw
BBQ baked beans
Roll and butter

Free Tennis Clinic for Kids
For kids age 5-12, here's a great opportunity to try out tennis with our new pro Jasmine Martinez. Jasmine is a collegiate star, and will demonstrate the basic strokes and footwork in this one-hour format. A free event! Please RSVP to
[email protected]
.
Saturday, July 17, 11am-12noon
New Barre Class
A beautiful new barre just arrived! Added to the existing barre along the windows, we will be able to accommodate more students in two classes each week. This is a really challenging and super-toning workout.
Mondays with Therese, 4-5pm
Thursdays with Ruby, 6-7pm
Summer Substitutes
During vacation season, we ask for your understanding when we have substitute instructors for your favorite classes. Please be open to a new routine -- we try our best to keep everything on schedule for you.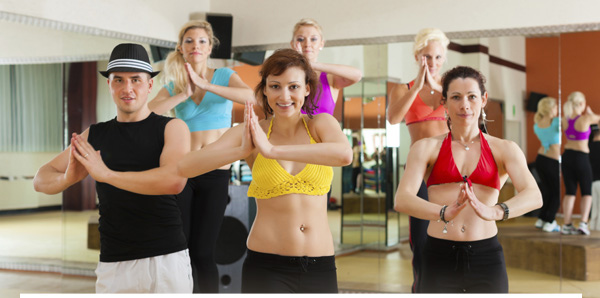 Nia Switches to Zumba
For July, our Monday evening Nia class will switch to Zumba taught by Sandra and Toni. Try it out!
Mondays, 5pm
Pilates is Great for Swimmers
Attention recreational swimmers, Masters, and open-water competitors: Do you love your sport but struggle with injuries, fatigue or tight muscles? Pilates offers great cross-training that's fun and addresses shoulder and back injuries. Exercises on the reformer mimic many swim strokes. Sign up for a private introduction to the reformer, or join our Tuesday night class. Sign up with
[email protected]
Tuesdays, 4-5pm
While Your Kids Swim...
Swim team parents can take advantage of our Pilates reformer program at a 15% discount. Pilates is great for core strength, posture, muscle tone and injury rehab. Most important, it's fun and creative! Classes for all skill levels run throughout the week, from 4-7pm. Contact
[email protected]
for more info.
Prenatal Pilates
Are you a mom to be? Would you like some expert guidance on safe Pilates and core exercises that can get you ready for birth and postpartum? Caitlin Smith, doula and certified Pilates trainer, specializes in women's health.
Fridays, 5-6pm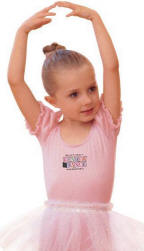 Kinderdance Camp
Designed for 3-to-5 year olds, Kinderdance features songs and dances from the hit musical "Frozen" and blends physical and creative development with preschool-education concepts. Kinderdance teaches to the "whole child," building self-esteem through positive reinforcement, encouraging new levels of physical development, and stimulating the brain with colors, shapes, letters and numbers. For more information, contact
[email protected]
or find out more on the
Kinderdance page
.
One-week sessions through August 8
Monday through Friday, 9:30-11:30am
(Note: No camp June 30-July 4)
Health & Fitness Sessions
Meredith, our Personal Trainer and TRX Trainer, offers health and fitness sessions outside the gym. Sessions take place in the Cafe Lobby or in one of our lovely cabanas. Meredith is now a Health and Lifestyle Coach with a focus on revving up your health, fitness or performance-training plan. She coaches cyclists and triathletes of all levels, including beginners. Book your appointment now for these one-hour sessions. At least three sessions recommended for optimal results. Contact Meredith or stop by the front desk for more information or to book your sessions.
$100/session ($250 for three)
Non-members, 20% higher