UPDATE FROM OUR GENERAL MANAGER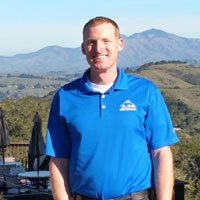 Dear Members:
It has been an absolutely gorgeous month of February up here at the club. The President's Day weekend brought out the crowds and it was great to be able to walk around and meet many of you.
I am happy to report that in January we had over 50 members complete our Passport program. Keep it up! Now's the time to pick up your March Passport and start trying some "new-to-you" activities around the club — while you get paid to do it! Just complete 12 of the 30 activities listed inside the Passport and you'll receive a $20 credit to your account. If you finish the Passport challenge in January, February, and March, you'll be entered to win the grand prize — a $250 account credit.
Finally, we've added a new feature to the newsletter this month — a profile of an interesting member of our club community. I hope you'll enjoy getting to know a few new folks from our diverse membership! If you'd like to introduce yourself or another interesting member in this way, we'd love to hear from you.
As a reminder, we will begin accepting registrations for our popular summer activity camps in about a week. Be sure to reserve the weeks you need for your busy summer schedule!
Be happy and healthy,
Derek
MEMBER PROFILE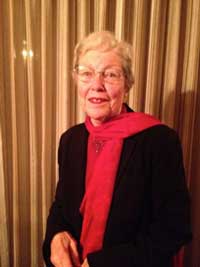 Meet Darleane Hoffman: Morning Swimmer and Nuclear Scientist
A Hills member since 1984, Darleane and her husband Marvin live just a short stroll from the club. In fact, proximity to The Hills' swimming facility was one of the reasons they bought their house! The Hoffmans have two children and three grandchildren.
Darleane is a nuclear chemist who was among the researchers who confirmed the discovery of Seaborgium, chemical element 106 in the Periodic Table. She continues as a senior scientist on the faculty at Lawrence Berkeley National Laboratory and a Professor Emerita at UC Berkeley. She's still at the Lab a couple times a week to advise students.
Two nuggets she often shares with her students: "Be very careful who you choose to marry" and "Choose a career that you would do even if you didn't get paid." That's great advice from an inspirational career woman who's been married for 63 years!
You'll find Darleane swimming laps four or five times a week in the early mornings. Darleane, thanks for being a part of The Hills' community.
PROGRAMS & ANNOUNCEMENTS
Free Tennis Clinic
Join USPTA Elite Professional Eddie Pasternak for a free one-hour tennis clinic at The Hills! Eddie does these clinics once a month, and the class is open to players of all skill levels. Check out Eddie in this
YouTube video
as he explains his coaching approach and offers a few tips!
Saturday, March 14, 12–1pm
New! Cafe Introduces "All Natural" Smoothies April 1st
Take advantage of the convenience and delicious food of our café, adding delicious and healthy smoothies to the menu in April! Be sure to try one of Brenda's daily specials!
Wednesday through Sunday, 11am—6:30pm
Personal Training
TRX with Jeff
Join our Personal Training Director for a super-toning, total-body TRX workout on Saturdays mornings, starting March 14. Watch for more classes this summer, including evening classes.
New Class! Spin/TRX
Want to burn some calories on a spin bike and get a killer TRX workout? Feel like working your core at the same time you do your strength training? If so, join us for a "booty kicking" workout that will get your heart rate up and help build muscle. The class provides 30 minutes of spin, followed by 30 minutes of TRX work—a complete workout in just one hour! Class size is limited. Contact Sara Mohn to sign up at
[email protected]
.
Thursdays, 11:30am-12:30pm
$20 per session, $150 for 10-pack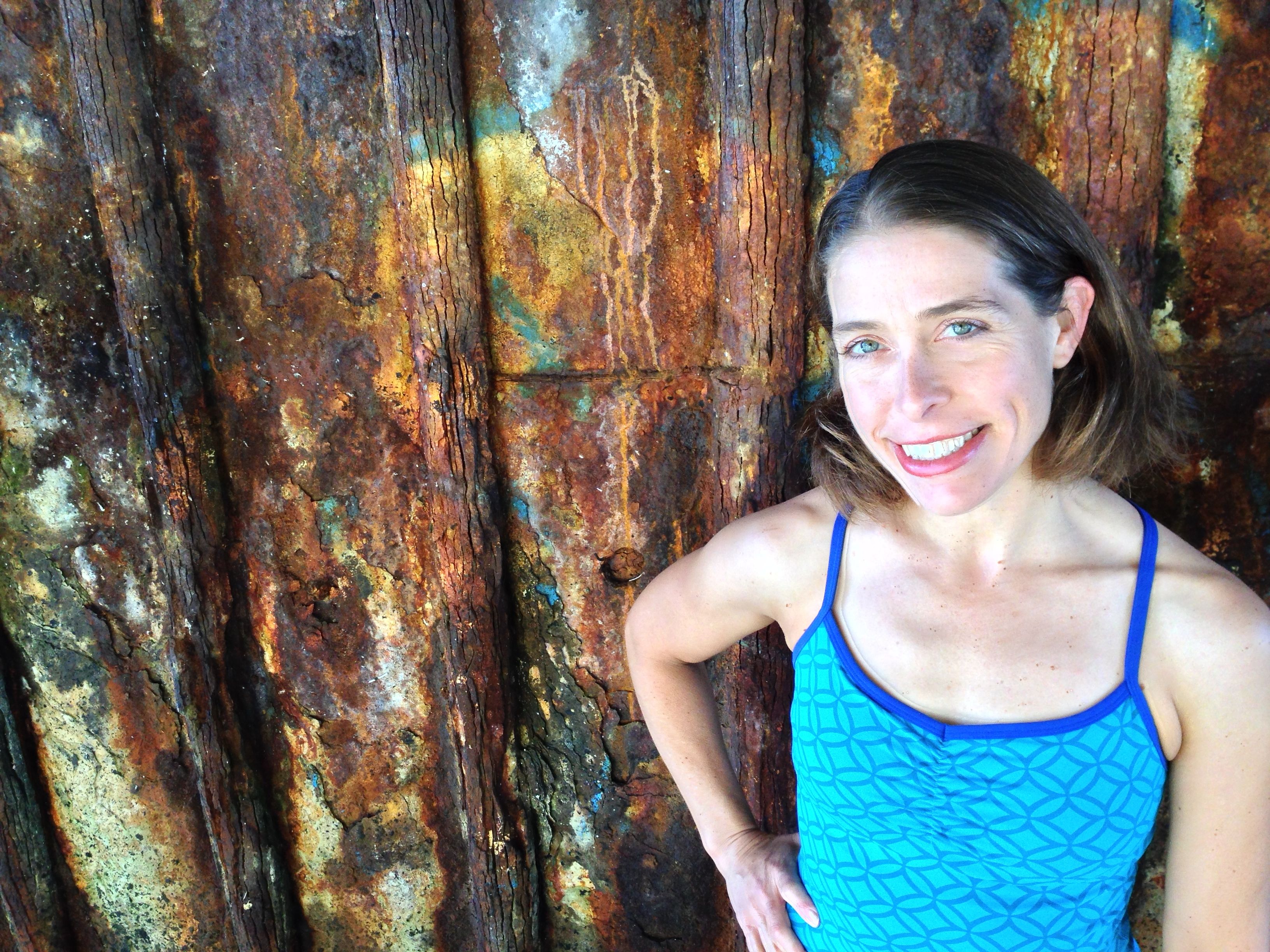 Life Coaching with Meredith Mills
Meredith is now a certified Life Coach and has been an ACE-certified Personal Trainer for 10 years. She consults with club members to help them get the most from all of the club's programs in order to lose weight, increase energy, and feel healthier. To celebrate her anniversary at The Hills in February, Meredith is offering a complimentary 15-minute consultation in person or over the phone! Tell her about your health and fitness goals, and she'll provide some personalized recommendations and guidelines. You can reach her at
[email protected]
.
Pilates, Massage and Dance
To register for the following courses, contact our studio at
[email protected]
or schedule online at
Hills Pilates and Massage Scheduler
.
Free Demos! Golf and Tennis Players Play Stronger with Pilates Training
Strengthen your inner core to hit better shots with our own Pilates for Golf expert Barbara Hoffer. She's offering sessions in March designed with the golfer and tennis player in mind and focused on improving flexibility and strength. Join us for a free demonstration session and then register for the series of four workshops. Here's your chance to discover what Pilates training can do for you and your game!
Free Demonstrations:
> Tuesday, March 3 & Monday, March 9, 6pm
Workshops (limited to five players):
> Four Tuesdays, March 10, 17, 24, 31, 6-7pm
For more info please contact Barbara at
[email protected]
. To register, contact our studio at
[email protected]
or schedule online at
Hills Pilates and Massage Scheduler
.
Better-Back Reformer Program
Did you know that up to 80% of the American population will suffer an episode of back pain at some point in their lives? Back pain and related underlying injuries are complex and often require a multilayered and individualized approach to recovery. This is where Pilates can be a great tool for managing and reducing back pain.
Pilates training is more than doing ab work on the mat. It has become the bridge between doing physical therapy and returning to a full scale fitness program. First, a proper diagnosis by a medical professional is required. Pilates does not treat or diagnose; but it does aid in recovery and can prevent future flare-ups.
Here's an interesting and informative article that explains the unique benefits of a customized Pilates program:
spine-health.com/exercise-and-back-pain
.
At The Hills, we offer Pilates training with state of the art equipment and with instructors trained and certified in creating programs specifically for injured clients. We offer one-on-one training and small group classes developed to activate the deep core musculature and working towards a neutral posture.
Group Fitness Updates
New Time for Spin
We're moving the Wednesday evening Spin class back 15 minutes so more of you can get here on time.
Zumba & Spin on Mondays
We're making a little change in the schedule with Angelique. She'll lead an energizing Zumba session at 9am, followed by an intense cardio Spin session at 10am.
No Sign-Ins Required!
Our group instructors will log all attendees from now on, so there's no need to stop and sign in! We hope this makes things easier for you.
Aquatics News
Congratulations to The Hills' Swimmers
The Hills' Hurricane swim team performed well at their meet in February. As the host team of 800 swimmers, we came away with 268 best-time swims! Follow this link for some of the racing highlights:
http://www.hurricaneswimming.com/NewsShow.jsp?&id=388012&team=pchhs

Pre-Competition Groups Still Have Space
Manta Rays and Tidal Waves classes are underway. Sign up month-to-month for
kids ages 4-12. We're now taking registrations for March:
https://thriva.activenetwork.com/Reg4/Form.aspx?IDTD=5507582&RF=11909842