UPDATE FROM OUR GENERAL MANAGER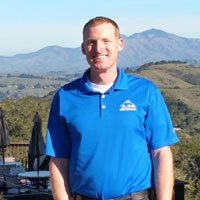 Dear Members:
It's been a cool spring so far, even as we have been gearing up for the warmer days ahead.
I'm glad to report that we have completed installation of new air conditioning systems in the Clubhouse and Fitness Center. Now, the Pilates studio and group fitness areas will remain cool and refreshing even when the weather's roasting outside.
Also, we have beefed up our wi-fi hot spots so you can find a better signal everywhere around the club facility — even down on the lower deck. If you have any problems with wi-fi signal, let us know and we will make further adjustments.
I hope you will consider joining us for our "Chill at The Hills" event on Friday, May 29, 6:30pm. We're planning a fun evening including wine tasting, a meet-and-greet with some of The Hills' own authors, and a wonderful dinner menu as an option. Look below for the menu and more details, and be sure to reserve your spot soon as we expect this event to be a sell-out!
With the coming sunshine (bound to break out sometime soon!), we anticipate that the club will be operating at full capacity on weekends. We recently updated our Rules & Regulations in the spirit of ensuring everyone's safety and enjoyment at the club. Please review the rules with your family and guests before our busy season.
Also on the theme of safety, please observe the posted one-way directions in the upper parking lot. We've had a few near-accidents as members "short cut" the rear exit by pulling out the front entrance. Drivers coming up the hill have little time to react so this a real hazard. Due to neighbors' complaints, we are installing cameras to monitor traffic.
Thanks for your cooperation and feedback. I hope to see you around the club soon!
To your health and happiness,
Derek


PROGRAMS & ANNOUNCEMENTS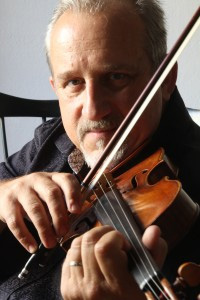 Chill at The Hills: An Evening of Jazz, Wine & Books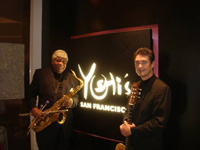 You're invited to a special evening event at The Hills. Music will be provided by a three-piece set featuring Eddie Pasternak, Jeremy Cohen and Marcos Silva. We are also offering a dinner at $20. (menu below). We'll introduce some of The Hills esteemed authors, so if you've published a book and would like to participate, please contact Derek. Enjoy free wine tasting hosted by three local wineries: Quantum-Roger Rosenbloom, Narsai David, and Cosa Obra. Discounts on bottles and cases, plus raffle drawings for dinner guests including a catered evening for two on San Francisco Hornblower (over $200 value!). Tickets are limited, so stop by the front desk or call us soon!
Friday, May 29, 6:30-9pm

Click here to read more about these amazing musicians

Chill at The Hills Menu (Call to reserve at $20/plate)
Ratatouille
Mushroom Risotto
Chicken Piccata
Herb-crusted salmon
Caesar Salad
Feta and Orzo Salad
Assorted Fruit Tray
Kalamata Olive Bread
Tiramisu

Our Tennis Program is Expanding
Through tennis, we can better connect and build the community at The Hills. We are forming an email chain where players can find players with similar skills. There's a signup sheet at the front desk. Coming soon: A website to make scheduling with other players easy!
Two Free Tennis Clinics in June
Join USPTA Elite Professional Eddie Pasternak for a free one-hour tennis clinic at The Hills! Next month he'll offer two sessions, one for beginners and another for intermediate/advanced skills. Check out Eddie in this YouTube video as he explains his coaching approach and offers a few tips!

Intermediate/Advanced
Saturday, June 13, 12-1pm
Introduction for Beginners
Sunday, June 28, 4pm
Café Open All Week
For the summer season, our café will be open all week from 11am-6:30pm. Starting June 12, we'll extend the hours to 7pm. We also have an awesome new menu coming!

Manager Meet & Greet
Our popular series of "minglers" continues this week. Meet our Summer Camp Director and ask about our wide variety of summer activities for kids.
Wednesday, May 20,5:30pm



Summer Activities for Kids
Reserve your space in our week-long summer activity sessions, beginning June 15. Sign up is easy online at hills.caclubs.com.


Group Fitness News

Group Fitness for Memorial Day
To keep you moving on the holiday, we have a special lineup of classes on Monday, May 25:

• Spin/Core with Luci, 7:30-8:30am
• Zumba with Kathleen, 9-10am
• Yoga with Barbara, 11-12noon

Summer Scheduling
Yes, even our hard-working instructors have plans for summer vacations and family activities in the coming few months. To keep you on your fitness schedule, our staff will cover the scheduled classes when the principal instructor is away. Please be patient as some formats of classes might temporarily change, but we promise that you will always get a great workout so you're feeling fit all summer long!

Upcoming Calendar Notes
Here are some adjustments we're making to the class schedule:

• To make room for the club's Wine & Jazz event on Friday, May 29, we are canceling the 4:45pm yoga class.
• Tuesday's 1-2pm yoga class will now be taught by Robert.
• Unfortunately, Thursday's 1-2pm yoga must be cancelled.
• Finally, Tuesday's Spin/Strength class is moving to 10:15am.


Pilates and Dance
For more information about any of our Pilates or dance programs, please contact our Pilates Director [email protected].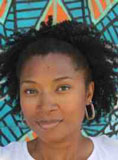 Welcome Pilates Instructor Keron Dishmon
We are pleased to add Keron to our "weekend team." She'll be leading some Pilates sections and also rotating into some Core classes on Saturdays.
A bit about Keron: She completed her Pilates comprehensive teacher training course in 2011 with Body Arts and Science International (BASI). She is also a certified yoga instructor and a health and wellness life coach. She has a BS in Psychology with a double minor in Kinesiology and Communications as well as an MBA in Marketing. Keron feels education is key to success and she continually seeks ways to improve her knowledge in order to provide the best instruction for her clients.
Keron considers Pilates and yoga to be more than physical practice, they are a way of life. She believes Pilates not only enriches life and physical well being, it yields impressive results in people of all ages and physical conditions. She strives to help her clients achieve the goal of strengthening their bodies by developing a strong mind/body connection which leads to improvement in their overall health. Her personal theory is if body and soul are in balance then you are on the path to ultimate happiness.

Pilates and Strength Training, "On-the-Go"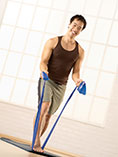 Yes, you can take your workout with you this summer!
Going away this summer? Concerned about long flights and car trips, stiff muscles and falling out of shape? Come to the Pilates Studio! We've put together a special full-body, Pilates-based strength and core routine. Using a flex band, you can have a great workout anywhere! You'll work and stretch all major muscle groups and build a stronger core. Great for beginners as well as experienced Pilates students. Your own flex band is included in the class fee. We have two sessions to choose from:
Monday, June 8, 7-8:15pm
Tuesday, June 16, 6-7:15pm
$45 (or both classes for $70)