UPDATE FROM OUR GENERAL MANAGER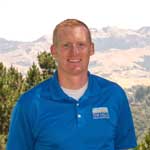 Dear Members,

The heat came fast and furious for a few days in June so lots of members stayed cool in the pool!

POOL CLOSURES
A few accidents in the pool caused pool closures while the mess was cleaned up and chemicals could be returned to the proper levels. These closures resulted in a lot of complaints due to the inconvenience. I understand your frustration and we are looking into possible remedies to help keep closures to a minimum. Parents, please remember to prepare your kids with proper swim diapers and swim liners as required by our current pool rules. Be sure to encourage your child to use the restroom every hour to help prevent accidents. This article is a great education on the subject matter: http://www.npr.org/sections/health-shots/2013/05/16/184482999/everybody-in-the-pool-but-please-leave-the-poop-behind
Please read the pool rules which are in place to keep you and those around you safe:
http://hills.caclubs.com/club/scripts/library/view_document.asp?NS=PM&DN=RULES

UNLOADING AND DROP-OFF
Also as a reminder, please use the lower parking lot to unload people and coolers. Stopping in front of the club is very dangerous as it is a blind curve for those going up and down. We want to keep everyone safe while driving and walking up and down Manzanita Drive.

CLUB UPGRADES
Construction update... We have submitted two building plans to the county building department and are awaiting approval to start construction. We plan to complete the tennis court lights by the end of summer and have the fitness center completed by the end of winter. The parking lot expansion plans will be submitted to the building department soon, and we hope to start that project in the spring of 2018.
Thanks again for your patience on these projects as we upgrade the club.

Until next time, to your health and happiness,

Derek
ANNOUNCEMENTS
June-Aug Free Guest Passes Not Valid


UPCOMING EVENTS
July 10 Beginner/Novice Tennis 6-7pm
July 10 Intermediate/Advanced Tennis 7-8pm
July 11 Vacation Pilates 6-7:15pm
Aug 3 Tennis Clinic with Brent Abel 6-8pm
Aug 7 Beginner/Novice Tennis 6-7pm
Aug 7 Intermediate/Advanced Tennis 7-8pm


Employee Spotlight: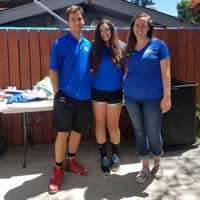 Camp Counselors Sophia Gougoumis, Caitlin Ratto, Kyle Johnson, Cameron Paton
Our camp counselors have worked with Director Anthony Lum to create fun themes for The Hills Summer Camp and provide a memorable camp experience for the kids. We are so glad to have them as part of our team!

Sophia currently will be a senior at Sierra College in Sacramento. Studying to be a firefighter, she has almost completed the paramedic program. Some of her hobbies include playing rugby, spending time with family, and drawing.

Kyle is a junior at a community college in Oakland and is interested in becoming a statistician. You can catch Kyle working out and playing basketball.

Caitlin will be a sophomore at Elms College in Massachusetts. She studies nursing with intentions to work in a hospital. She loves spending time with family and friends, reading, and enjoying the outdoors.

Cameron will be a junior at Lewis and Clark in Oregon. Studying biology, he hopes to positively impact our environment in his future career. Other than helping and teaching children, his favorite hobby is baseball.

Thank you, Sophia, Caitlin, Kyle and Cameron for your dedication to making each week of Summer Camp 2017 a blast for our campers!



Member Spotlight: Bill and Suzanne Mclean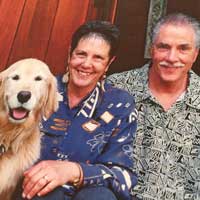 Members of The Hills for more than 30 years, Bill and Suzanne Mclean have made the club a fixture of their routines. Both enjoy Elaine's aqua aerobics class and Bill is devoted to Therese's Pilates class. You can catch Bill at the club at least once a day!

Both Bill and Suzanne grew up in San Francisco and attended California Berkeley. Bill studied Mechanical Engineering and Suzanne, Education. They enjoy attending various theatrical, musical, and dance performances in the San Francisco Bay Area together. Suzanne also likes to tend to Japanese gardens, play piano, and walking Sienna, their golden retriever. Bill and Suzanne recently celebrated their 50th wedding anniversary and Happy Anniversary, Bill and Suzanne!


Celebrate July Employee Birthdays!
Alexandra Spencer-Wong
Sara Deslierres
Sandra Franklin
Robin Chan
Anthony Dunn
Rose Barkley
Patricia Brown
Eddie Pasternak
Please join us in wishing each of them a happy birthday and thanking them for all of their hard work!


Be Vacation Fit: Try Pilates and Strength Training!
By Therese Brewitz
Back by popular demand: Yes, you can take your workout with you this summer!


Going away on vacation? Concerned about long flights and car trips, stiff muscles and falling out of shape? Travel takes a toll on the body, and who wants to spend their vacation with aches and pains?
Hills Pilates Studio to the rescue! We have put together a special full-body, Pilates-based strength and core routine. It's easy, effective and safe. Using a flex band, you can have a great workout anywhere!
You'll work and stretch all major muscle groups and build a stronger core.
Great for beginners as well as experienced Pilates students.
Your own flex band is included in the class fee.
Tuesday, July 11, 6-7:15pm
Cost: $45
Nonmembers: $50

Sign up on our website: Hills Pilates Studio scheduler
Or contact the studio for more info: [email protected]

Workshops held by Therese Brewitz, STOTT PILATES Instructor and Athletic Conditioning specialist
AQUATICS
By Shad Wojtala


Sign-up for one of our Spring through Summer Aquatics Programs!

Our pre-competitive swim teams, the Manta Rays and Tidal Waves, are open for registration through August. Sign up as soon as possible, as we have limited space. This introduction to swim team is the best option for all kids ages 4-10 that are new to swimming. The coaches work in and out of the water teaching everything from basic swimming skills to full stroke technique while introducing the kids to swimming terminology. The two levels are thirty minutes in length and make use of the recreation pool and diving well. Classes fill up fast and will meet on Wednesdays and Fridays through May, and Tuesdays and Thursdays starting June through August.

Manta Rays (Pre-Swim Team) AGES 4 - 8, 4 - 4:30pm
Swimmers will learn basic swimming skills of all four strokes.
Team activity skills and group swim safety is introduced.

Swimmers will learn to swim in, as well as jump or dive into, deep water.

Instruction will be conducted in and out of the water.
Tidal Waves (Novice Swim Team) AGES 6 - 10, 4:30 - 5pm
This group will prepare swimmers for swim team and will incorporate on-deck coaching with minimal in water instruction. Swimmers must pass the prerequisites for swim team:
50-yards of freestyle with side breathing

25-yards of back swimming

30-seconds of treading water

5-yards of streamline off the wall
Sign up here!

Try one of our Summer Small Groups Lessons (small group classes are limited to 4 per class.)
Tadpoles (children 3-5 years, 4 - 4:30pm): Absolute Beginners learn to kick with a kickboard. Floating, underwater swimming, and jumping in is introduced.

Minnows (children 3-9 years, 3 - 3:30pm): Learn freestyle stroke technique with side breathing. Introduction to swimming on back, deep water swimming, and kneeling dives.

Guppies (children 5-12 years, 4:30 - 5pm): Focus on freestyle side breathing and backstroke technique. Breaststroke and butterfly kick is introduced.

Mackerel (children 5-12 years, 4:30 - 5pm): Intermediate swimmers learn proper technique for breaststroke & butterfly. Endurance swimming is introduced.
Sign up here (under camp section)


Get certified at our Jr. Lifeguard Camp
Session 2: Aug 8-11, M-F, 9am-3pm
This program is designed as a community-based water safety program for youths 10– 15 years old. The Junior Lifeguard Training Program has been developed to serve many purposes where water safety is our primary goal. Along with water safety activities we engage in CPR Certification and First Aid training. A secondary benefit is the unique combination of establishing the foundation for good work skills, responsibility, certification, skill development, competition, and leadership skills. In providing a well-rounded training experience, we include 30-minute daily fitness, lectures, demonstrations, and team building activities. An additional two hours per week of volunteering may be required by each JR guard. Course Pre-Requisite: 50 yards of freestyle or breaststroke. Retrieve a 10 LB. brick from a depth of 12 feet. Swim underwater 15 feet.

A Recipe from Rachel, Our Nutritionist