UPDATE FROM OUR GENERAL MANAGER

Dear Members,

Many of you have recently shared some great stories of your Spring Break trips with us, so I would like to share the story of my own recent spring break trip. My family and I, including my wife and two sons, were able to enjoy a wonderful trip to Texas and relax on Lake Travis outside of Austin. Building memories as a family is such a great privilege and as I am typing this letter I can enjoy hearing and seeing parents and their kids playing in our pools, laughing and smiling. These relationships are key here at the club and are the reasons we've had so much fun over the last few months with some of our challenges, such as: the 90-Passport Program, and the "Pot of Gold" member drawing for members that received gold tokens from staff for being great members here at the Hills.

I am happy to announce that Ann & Dave Rapson won the "Pot of Gold" Grand prize drawing of a $50 member credit, and Boyd Sleeth, Marti Bunin Watterman, and Christine Lauer were also drawn as runner-ups and will receive a $20 cafe credit and a Hills towel. Thank you to all the members that received a gold token from a staff person for being a great member of the Hills. Your attitudes and actions to other members and guests never go unnoticed.

March also completed our Passport program and 13 members completed all three months. We will be having a potluck dinner Wednesday, April 26th, to share stories and have the final drawing of the $250 membership credit for the grand prize winner. It was great to see members meeting new friends and trying out new things around the club.

Speaking of new things and more challenges, starting May 1st you will see a couple tv monitors in the group exercise studio, spin studio, and fitness center. We will be broadcasting a new program that is called MyZone. Here is a great description of MyZone from an article found on Yahoo Finance page:

"The MYZONE MZ-3 is an interactive physical activity belt that can send users' real-time readings to large screens around the club or to their smartphone if they are exercising outside. Through a series of personalized, colour-coded tiles, users always know precisely what heart-rate zone they are in during their workout, allowing them to put in optimum effort to obtain maximum results."
No more guessing how much you have left in the tank or how well your body is reacting to your workout. MyZone will help you if you are on a spin bike, treadmill, rower, or if you're just lifting weights. You can pickup your MyZone belt at the front desk for a 30-day introductory offer of $80 or for Free with a 10-session Personal Training purchase. More information will be released weekly on our Facebook page. Be on the lookout for the first 30-day Hills' MyZone challenge where the top prize is a $250 member credit and weekly drawings for towels, water bottles, and other great gifts.

Until next time, to your health and happiness,

Derek




PROGRAMS & ANNOUNCEMENTS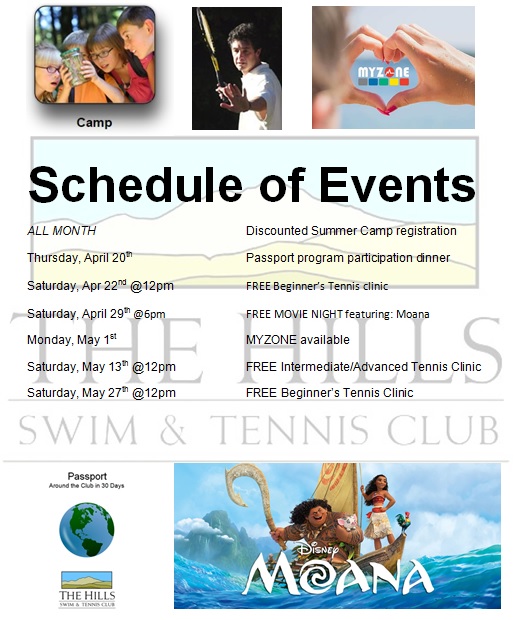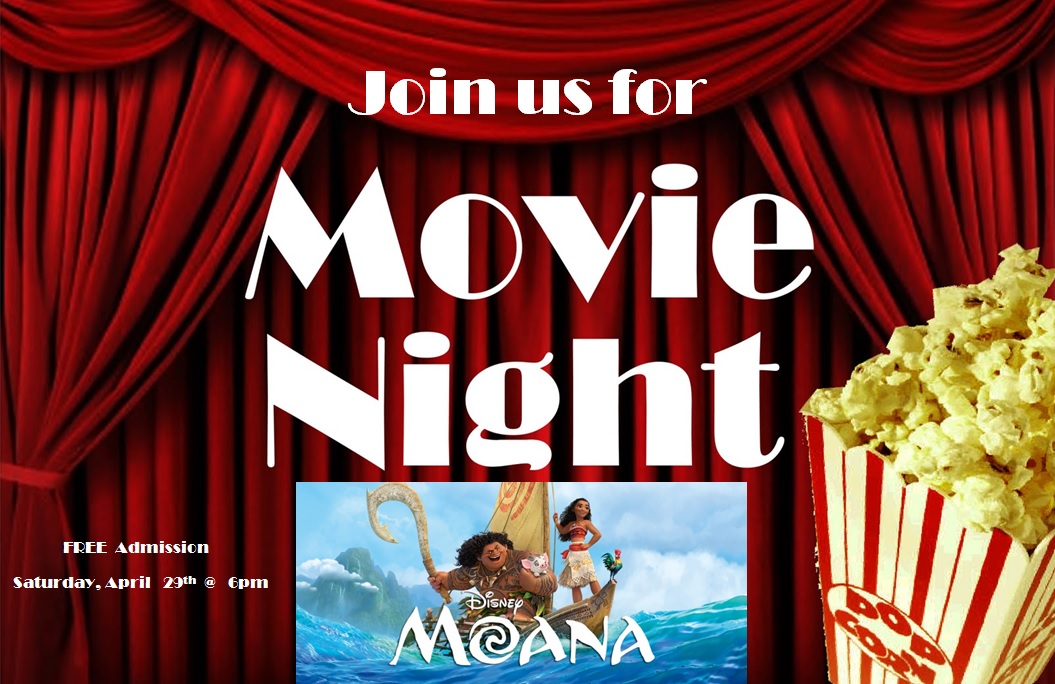 Celebrate March Birthdays!
This month we're celebrating the following employees for their birthdays:
Barbara Roessler
Barbara Hoffer
Angelique Pine
Adriana Oyarzun
Please join us in wishing them a "happy birthday" as a thank you for all of their hard work.
PILATES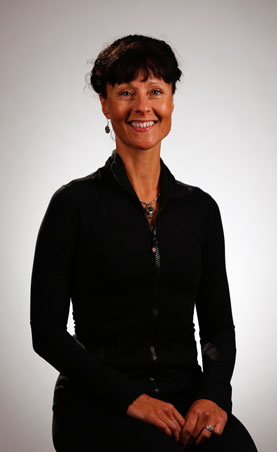 By Therese Brewitz
Meet our new Pilates Instructor, Kelly Stock!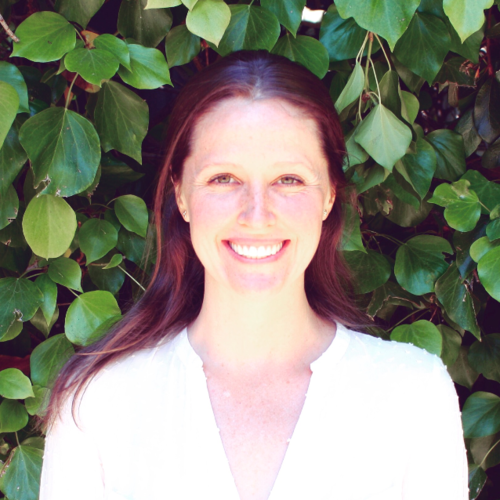 We are thrilled to welcome Kelly Stock to The Hills as our new Pilates Instructor. Kelly has a unique gift for wellness as she came to both Pilates and oriental medicine while recovering from her own orthopedic injuries. She is certified with STOTT Pilates, holds a Masters of Science in Oriental Medicine (MSOM), and is a Licensed Acupuncturist in the State of California. Clients working with Kelly testify to her deep understanding of the human body, her great care, and her ability to challenge and move her students forward in their training and recovery. We are excited to bring her skill set to you, our Hills member.

Kelly will be teaching a midday reformer class and will offer private instruction on Tuesday afternoons. To set up an appointment with Kelly, please visit our online scheduler: Hills Pilates Studio scheduler

You are also welcome to contact our studio with any questions and to schedule your session: [email protected]




AQUATICS
By Shad Wojtala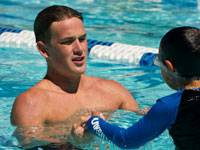 Sign-up for one of our Spring through Summer Aquatics Programs!

Our pre-competitive swim teams, the Manta Rays and Tidal Waves, are open for registration through August. Sign up as soon as possible, as we have limited space. This introduction to swim team is the best option for all kids ages 4-10 that are new to swimming. The coaches work in and out of the water teaching everything from basic swimming skills to full stroke technique while introducing the kids to swimming terminology. The two levels are thirty minutes in length and make use of the recreation pool and diving well. Classes fill up fast and will meet on Wednesdays and Fridays through May, and Tuesdays and Thursdays starting June through August.

Manta Rays (Pre-Swim Team) AGES 4 - 8, 4 - 4:30pm
Swimmers will learn basic swimming skills of all four strokes.
Team activity skills and group swim safety is introduced.
Swimmers will learn to swim in, as well as jump or dive into, deep water.
Instruction will be conducted in and out of the water.
Tidal Waves (Novice Swim Team) AGES 6 - 10, 4:30 - 5pm
This group will prepare swimmers for swim team and will incorporate on-deck coaching with minimal in water instruction. Swimmers must pass the prerequisites for swim team:
50-yards of freestyle with side breathing
25-yards of back swimming
30-seconds of treading water
5-yards of streamline off the wall
Sign up here!

Try one of our Summer Small Groups Lessons (small group classes are limited to 4 max per class.)
Tadpoles (children 3-5 years, 4 - 4:30pm): Absolute Beginners learn to kick with a kickboard. Floating, underwater swimming, and jumping in is introduced.
Minnows (children 3-9 years, 3 - 3:30pm): Learn freestyle stroke technique with side breathing. Introduction to swimming on back, deep water swimming, and kneeling dives.
Guppies (children 5-12 years, 4:30 - 5pm): Focus on freestyle side breathing and backstroke technique. Breaststroke and butterfly kick is introduced.
Mackerel (children 5-12 years, 4:30 - 5pm): Intermediate swimmers learn proper technique for breaststroke & butterfly. Endurance swimming is introduced.
Sign up here (under camp section)



Get certified at our Jr. Lifeguard Camp
Session 1: June 19th-23rd, M-F, 9am-3pm
Session 2: Aug 8th-11th, M-F, 9am-3pm
This program is designed as a community-based water safety program for youths 10– 15 years old. The Junior Lifeguard Training Program has been developed to serve many purposes where water safety is our primary goal. Along with water safety activities we engage in CPR Certification and First Aid training. A secondary benefit is the unique combination of establishing the foundation for good work skills, responsibility, certification, skill development, competition, and leadership skills. In providing a well-rounded training experience, we include 30-minute daily fitness, lectures, demonstrations, and team building activities. An additional two hours per week of volunteering may be required by each JR guard. Course Pre-Requisite: 50 yards of freestyle or breaststroke. Retrieve a 10 LB. brick from a depth of 12 feet. Swim underwater 15 feet.

Sign up here



GROUP FITNESS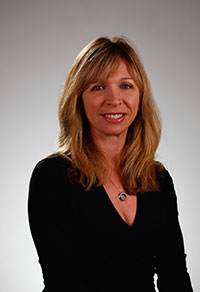 By Angelique Pine

We have many exciting changes for the Spring Group Exercise schedule this year.
We added a 9am aqua-aerobics class with Elaine and Ann that started on Sunday, April 2nd. Also, our Sunday schedule shifted in order to accommodate more classes: Robert's Yoga class will begin at 8:30 am and run for one hour and 15 minutes, then will be followed by an earlier ride with Virginia at 10am (Spin/Sculpt). That leaves the 11am hour for a mixed offering; First up, on April 2nd, we had Zumba Mix back with me, Angelique. We hope you've enjoyed the new Sunday classes, and appreciate your patience as we shift classes and times. Next up, the return of the Tuesday evening Circuit class! Megan is back starting May 2nd. Finally, we had to cancel the 6pm circuit class on Thursdays, effective April 1st. Keep your eye out for further developments.

See you in class,

Angelique



TENNIS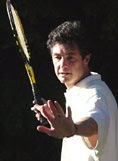 By Eddie Pasternak

Free Clinics with Eddie
Join USPTA Elite Professional Eddie Pasternak for free one-hour tennis clinics at The Hills! Eddie has taught tennis for over 25 years and has been sought after by clubs and resorts across the world, including France and Jamaica where he previously worked as a Tennis Instructor. Eddie has also worked with professional Tennis players, such as former pro Brad Gilbert. Eddie is most thrilled to be a part of a Tennis player's progression, and be able to see the change. Eddie leads clinics each month for adults that address all skill levels. Clinics are held at 12pm on Manzanita court. If it's raining on one of the Clinic dates, the clinic will be held either the next day or the following weekend.
Saturday, April 8th Intermediate/Advanced Clinic
Saturday, April 22nd Beginner's Clinic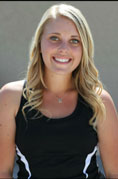 Free Kid's Tennis Clinics with Lexi
Saturday, May 13th, 10am-11am
Saturday, June 10th, 10am-11am
Kick off Summer with a 4-week Tennis Session with Lexi Bevins
Tennis instructor Lexi Bevins is offering a 4-week, one hour long small-group tennis clinic. Tennis rackets can be provided by The Hills if necessary. Lexi would like to remind you to "please wear appropriate close-toed shoes and bring a water bottle!" Sign-ups for this opportunity to help your children grow, learn, and be healthy are at the front desk. Charge to account (CTA) is gladly accepted as payment.

Two options to enroll in:
Wednesdays starting June 7th, 5pm-6pm
Mondays starting June 12th, 5pm-6pm
All sessions will last for 4 weeks. Minimum 3 children enrolled for session to begin. Held on Manzanita Court.

Clinic costs $80 per member but can't begin until at least 3 children are enrolled. Max of 6 children per time slot.



SUMMER CAMP

By Anthony Lum

Sign-up for Summer Camp 2017 online NOW!
Summer Camp 2017 is almost here and our online registration is ready to go! All you have to do is:
log onto your member account
click on the camp icon
select the program of choice
click "register" next to the desired time
click the plus sign next to the session dates you would like
click "Accept & Enroll".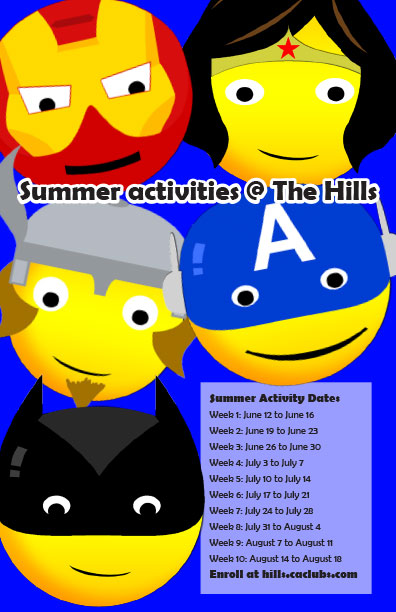 Summer Camp runs from June 12th to August 18th. Register by May 1st and get a 10% discount! If you have any questions, please feel free to contact me at [email protected]. I look forward to seeing you for Summer Camp 2017!

One friendly reminder, once you complete the registration for your child, you will need to fill out the Summer Camp Waiver. This needs to be filled out before your child attends Summer Camp. Here is the process:

1. click here
2. choose Summer Camp icon
3. fill out information, click submit