UPDATE FROM OUR GENERAL MANAGER

Dear Members,

It is with deep sadness we start off this newsletter by announcing one of our very own staff members, Wendy Navarro, was taken from us at way too young of an age. After a long battle with cancer she passed away on March 10th. Below please read more about the lasting impression she left on us all.

Her passing should remind us that life is short and we shouldn't take for granted all the special people that surround us. March is our month to show our appreciation to you, our member, made all the more important by this untimely tragedy. We're showing our appreciation this month with special gold coin drawings, cafe specials, free smoothie samples, free cookies with a grill purchase, special group exercise classes, and more. We hope that you are able to take full advantage of the benefits and know that we all appreciate you more than we can express.

Until next time, to your health and happiness
Derek



PROGRAMS & ANNOUNCEMENTS
By Amelia Broadhurst
Employee Spotlight: Wendy Navarro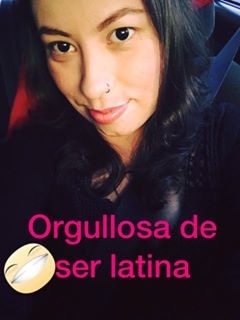 By Anthony Lum and Brenda Rodriguez

The employee spotlight for the rest of March and the whole month of April is dedicated to celebrating one of the club's most memorable and genuinely kind staff members; a woman who worked here at The Hills for 4 years in multiple departments, including kid's club, the café, and the front desk: Wendy Marisela Navarro. Sadly, Wendy passed away on March 10, 2017, at 27 years of age after a long battle with cancer. Though her final days were difficult, she never let it get her down and remained positive and in good spirits to the end. Those who knew Wendy, knew that she always had a smile and a helping hand to offer, and never complained. She also embodied all the core values California Athletic Clubs strives for: creativity, passion, caring, excellence, and integrity. It was a great honor to work with Wendy these past years. She will be greatly missed.

Wendy's story started in Los Angeles where she was born on July 14th, 1989, but was quickly moved to El Salvador where she grew up with her mother, father, and sister, Vanessa. While in El Salvador, Wendy decided to go to college and study Psychology due to her passion for learning, social justice, and children. It was there that she met her husband of the past six years, Gabriel. Wendy and Gabriel made the move to the East Bay together shortly after their wedding, and have remained here since. To say Wendy was incredibly smart would be an understatement; before moving to the Bay Area, she didn't know a single word of English, but her determination and hunger for learning equipped her with the skills to speak English fluently within a year. Much of Wendy's spare time was spent reading, studying, and learning. She was even enrolled in college up until a few months ago. In addition to learning, Wendy had an interest in heavy metal music, was crazy about kids, and her friends say that she loved to sleep. Although her life was cut short, she will live in all of those who were fortunate to know her, and enjoy her friendship.

Wendy is survived by her husband Gabriel, her mother and father, her sister Vanessa, and her nephew Arturo. For those who would like to pay their respects, Wendy's Mass will be today at 4pm at St. Paul's in San Pablo.

Rest in peace beloved Hills staff member, cherished friend, brilliant student, shining light, and brave warrior in both life and death, dearest Wendy.


Club closing early on March 22nd!
We will be closing early on Wednesday, March 22nd at 8pm for staff training. We apologize for any inconvenience this may cause and ask that you please plan your workout accordingly. Thank you for your understanding and cooperation. If you have any questions or concerns, please feel free to share them with a staff member or fill out a suggestion card at the Front Desk.


Get your March 90-Day passport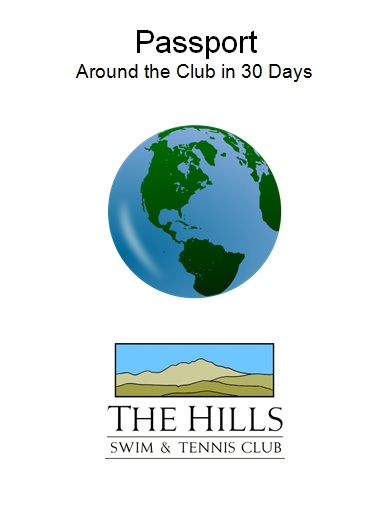 It's not too late to participate in our last month of 2017's passport program. Don't miss out! Pick-up your March passport at the Front Desk today! For those that are new to the club, our Passport program is an incentive-based program that encourages you to try new activities in the New Year! Complete at least 12 different activities in any of the first three months of the year and receive a $20 credit for each month (up to $60) on your account. Complete 12 activities during each of the three months and you will be entered to win the Grand Prize of a $250 account credit. Staff members will date and initial completed activities, one per visit. Ask the front desk for your Passport and get started today!


Member Appreciation Month
March has been busy with decorating, planning, and executing our ideas to show you our appreciation! The number one way we're showing our appreciation this month is by handing out golden coins to our members. If you receive or have already received a golden coin, simply write your name on it and turn it into the Front Desk to be entered in our drawing for the lucky "Pot of Gold" member. The winner will receive a $50 account credit! Aside from the lucky "Pot of Gold" member, we're also offering free smoothie samples daily, although the times they're offered will vary. Check with the Front Desk for more information.


SCHEDULE OF EVENTS
ALL MONTH PASSPORT PROGRAM
ALL MONTH MEMBER APPRECIATION
Sunday, March 19th, 11:30am Member Appreciation class: Zumba Toning!
Wednesday, March 22nd, 8pm Club closing early
Saturday, March 25th, 12pm FREE Beginner's clinic


Celebrate March Birthdays!
This month we're celebrating the following employees for their birthdays:

Jeff Allen
Rosalinda Mendoza
Karon Dishmon
Muey Saechao
Lorna Moglia
Savanna Seltzer

Please join us in wishing them a "happy birthday" as a thank you for all of their hard work.



AQUATICS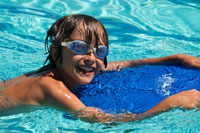 By Shad Wojtala

Sign-up for one of our Spring through Summer Aquatics Programs!

Our pre-competitive swim teams, the Manta Rays and Tidal Waves, are open for registration through August. Sign up as soon as possible, as we have limited space. This introduction to swim team is the best option for all kids ages 4-10 that are new to swimming. The coaches work in and out of the water teaching everything from basic swimming skills to full stroke technique while introducing the kids to swimming terminology. The two levels are thirty minutes in length and make use of the recreation pool and diving well. Classes fill up fast and will meet on Wednesdays and Fridays through May, and Tuesdays and Thursdays starting June through August.

Manta Rays (Pre-Swim Team) AGES 4 - 8, 4 - 4:30pm
Swimmers will learn basic swimming skills of all four strokes.
Team activity skills and group swim safety is introduced.
Swimmers will learn to swim in, as well as jump or dive into, deep water.
Instruction will be conducted in and out of the water.
Tidal Waves (Novice Swim Team) AGES 6 - 10, 4:30 - 5pm
This group will prepare swimmers for swim team and will incorporate on-deck coaching with minimal in water instruction. Swimmers must pass the prerequisites for swim team:
50-yards of freestyle with side breathing
25-yards of back swimming
30-seconds of treading water
5-yards of streamline off the wall
Sign up here!

Try one of our Summer Small Groups Lessons (small group classes are limited to 4 max per class.)
Tadpoles (children 3-5 years, 4 - 4:30pm): Absolute Beginners learn to kick with a kickboard. Floating, underwater swimming, and jumping in is introduced.
Minnows (children 3-9 years, 3 - 3:30pm): Learn freestyle stroke technique with side breathing. Introduction to swimming on back, deep water swimming, and kneeling dives.
Guppies (children 5-12 years, 4:30 - 5pm): Focus on freestyle side breathing and backstroke technique. Breaststroke and butterfly kick is introduced.
Mackerel (children 5-12 years, 4:30 - 5pm): Intermediate swimmers learn proper technique for breaststroke & butterfly. Endurance swimming is introduced.
Sign up here (under camp section)
Get certified at our Jr. Lifeguard Camp
Session 1: June 19th-23rd, M-F, 9am-3pm
Session 2: Aug 8th-11th, M-F, 9am-3pm
This program is designed as a community-based water safety program for youths 10– 15 years old. The Junior Lifeguard Training Program has been developed to serve many purposes where water safety is our primary goal. Along with water safety activities we engage in CPR Certification and First Aid training. A secondary benefit is the unique combination of establishing the foundation for good work skills, responsibility, certification, skill development, competition, and leadership skills. In providing a well-rounded training experience, we include 30-minute daily fitness, lectures, demonstrations, and team building activities. An additional two hours per week of volunteering may be required by each JR guard. Course Pre-Requisite: 50 yards of freestyle or breaststroke. Retrieve a 10 LB. brick from a depth of 12 feet. Swim underwater 15 feet.

Sign up here




GROUP FITNESS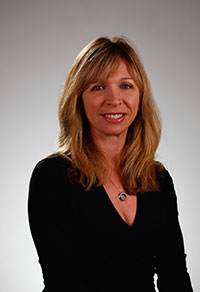 By Angelique Pine

A message from our Group Fitness Director:
Even though the passport program is winding down, attendance for group exercise classes remains high. All of our instructors are pleased to see the many new faces in their classes, especially in our newest Saturday class: Power Yoga. Power Yoga is getting plenty of buzz, so check it out! We need your assistance and continued attendance in order to keep Power Yoga, as well as any other new classes, going, and to possibly add more classes. Aside from attendance, please head out of the clubhouse as quickly as you can after your class ends to make room for the next class. In order to accommodate busy schedules, many of these classes are back to back, so we need to move quickly. Our instructors have been asked to start and end on time (all classes are 55-minutes long, unless otherwise indicated). I thank you for your help.

Lastly, this Sunday we will hold a special "member appreciation" class: Zumba Toning! It will be Sunday, March 19th, at 11:30am and will be taught by Angelique and Jana. Hope you can make it!

See you in class!
Angelique



TENNIS
By Eddie Pasternak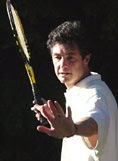 Free Clinics with Eddie
Join USPTA Elite Professional Eddie Pasternak for free one-hour tennis clinics at The Hills! Eddie has taught tennis for over 25 years and has been sought after by clubs and resorts across the world, including France and Jamaica where he previously worked as a Tennis Instructor. Eddie has also worked with professional Tennis players, such as former pro Brad Gilbert. Eddie is most thrilled to be a part of a Tennis player's progression, and be able to see the change. Eddie leads clinics each month for adults that address all skill levels. Clinics are held at 12pm on Manzanita court. If it's raining on one of the Clinic dates, the clinic will be held either the next day or the following weekend.
Saturday, March 25th Beginner's Clinic
Saturday, April 8th Intermediate/Advanced Clinic



SUMMER CAMP

By Anthony Lum

Sign-up for Summer Camp 2017 online NOW!
Summer Camp 2017 is almost here and our online registration is ready to go! All you have to do is log onto your member account and sign-up. Summer Camp runs from June 12th to August 18th. Register by May 1st and get a 10% discount! If you have any questions, please feel free to contact me at [email protected]. I look forward to seeing you for Summer Camp 2017!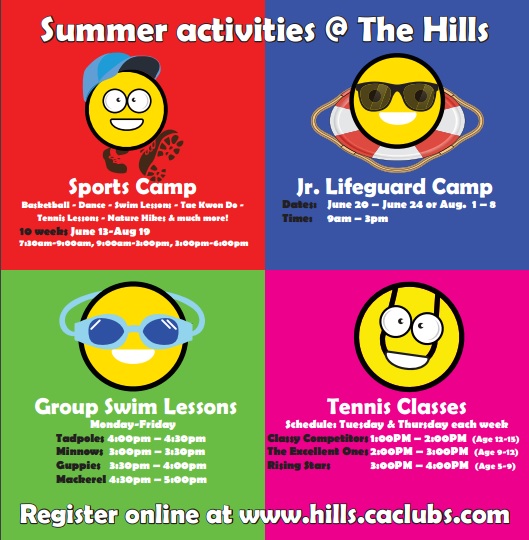 One friendly reminder, once you complete the registration for your child, you will need to fill out the Summer Camp Waiver. This needs to be filled out before your child attends Summer Camp. Here is the process:

click here to fill out information, click submit



PERSONAL TRAINING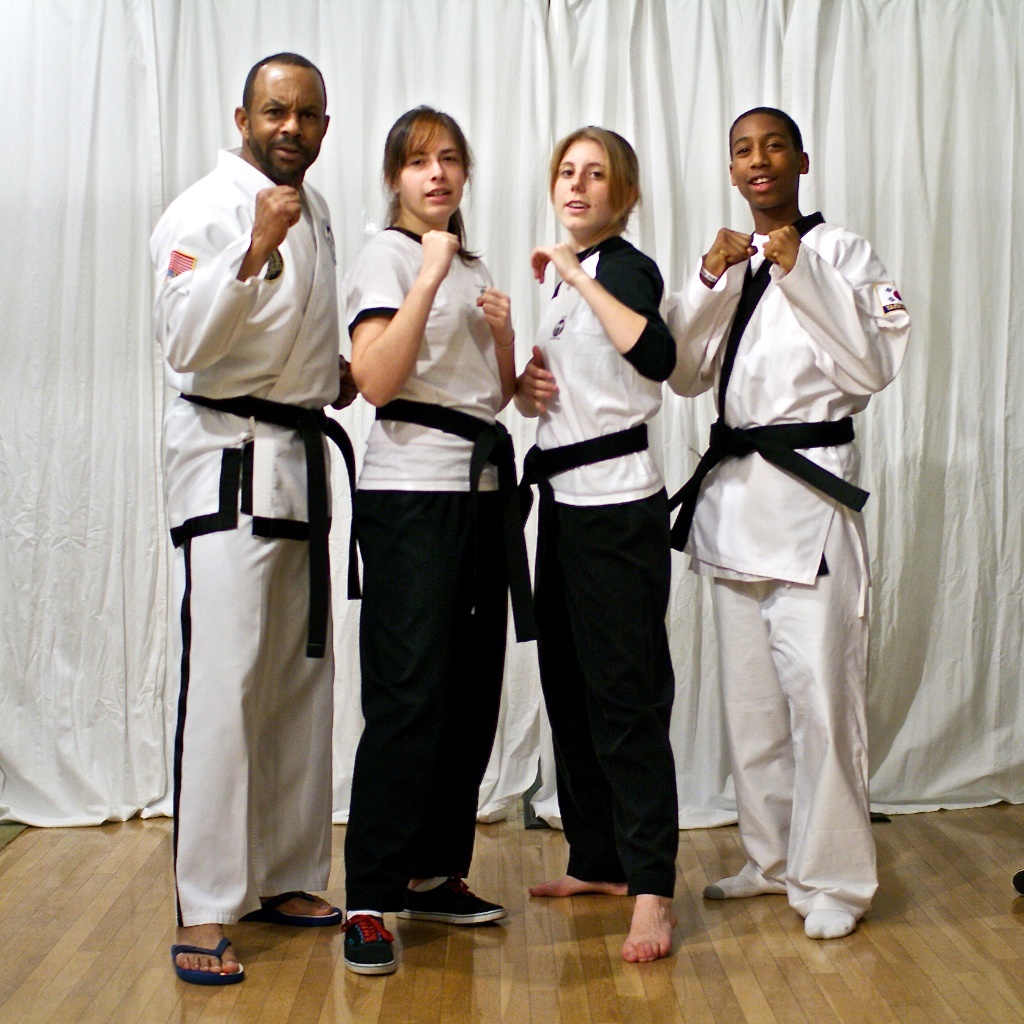 Sign-up for Women's Self-Defense classes!
Home invasions and personal attacks can be traumatic. You may feel defenseless even in the most common of places such as the supermarket, the mall, or even in your own home. To empower the women of our community we're offering during the month of March the opportunity to:
learn techniques to defend yourself against a would-be attacker
The techniques you learn could save your life or the lives of your loved ones
4 weeks of training (2 sessions per week)
Date: Tuesday, April 4th through Saturday, April 29th, 2017
Twice per week:
Tuesdays: 7:30 – 8:45pm
Saturdays: 3 – 4:15pm
Cost $280

Sign up at the front desk! For more information contact Jeff Allen at (510) 339-0234 ext. 18 or email

[email protected]

.