UPDATE FROM OUR GENERAL MANAGER

Dear Members,
You can't imagine the impact your kind words had on our "Spread the love" hearts that many of you submitted and we decorated the lobby with for the month of February. For March it's your turn to be shown gratitude with Member appreciation month. The month will be filled with free smoothie samples, fruit trays, St. Patrick's day specials, special group x classes, and many more activities. Keep an eye out for notifications and the next newsletter for more details.
Aside from "Member Appreciation" month, March also brings a special Jazz event that is sure to get you in a sweet Spring mood. Come join us for our "Spring has Sprung" jazz event featuring some of the Bay area's most recognized instrumentalists. Sign up at the front desk as tickets will be sold out soon!
Lastly, I have a construction update for you. We are still moving forward with our projects and are currently waiting on completed plans for the fitness center expansion and parking lot, as well as a photometric study for LED lights for the Diablo court. No timeline for project completion can be made until these administrative items are completed, but we'll let you know as soon as possible. Thank you again for your ongoing patience as we work through these projects.
Until next time, to your health and happiness,
Derek
PROGRAMS & ANNOUNCEMENTS

By Amelia Broadhurst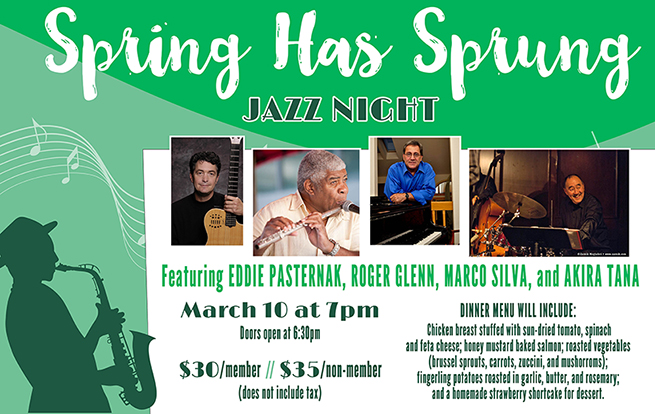 Spring has sprung!
The first day of Spring is March 20th but we're too excited to wait; join us in celebrating a little early on March 10th for our first jazz event of the new year! Our "Spring has Sprung" event will be featuring Eddie Pasternak and his band: Roger Glenn, Marcos Silva, and Akira Tana. You may remember some of these names from one of our jazz events last year. By popular demand, they're back! As always, The Hills will be providing a nutritious and delicious dinner including: chicken breast stuffed with sun-dried tomato, spinach and feta cheese; honey mustard baked salmon; roasted vegetables (brussel sprouts, carrots, zucchini, and mushrooms); fingerling potatoes roasted in garlic, butter, and rosemary; and for dessert, a homemade strawberry shortcake. Doors open at 6:30pm and dinner starts at 7pm. Tickets for our last two events sold out so be sure to contact the front desk NOW and reserve your seats. Tickets will be $30 per member and $35 per non-member (does not include tax).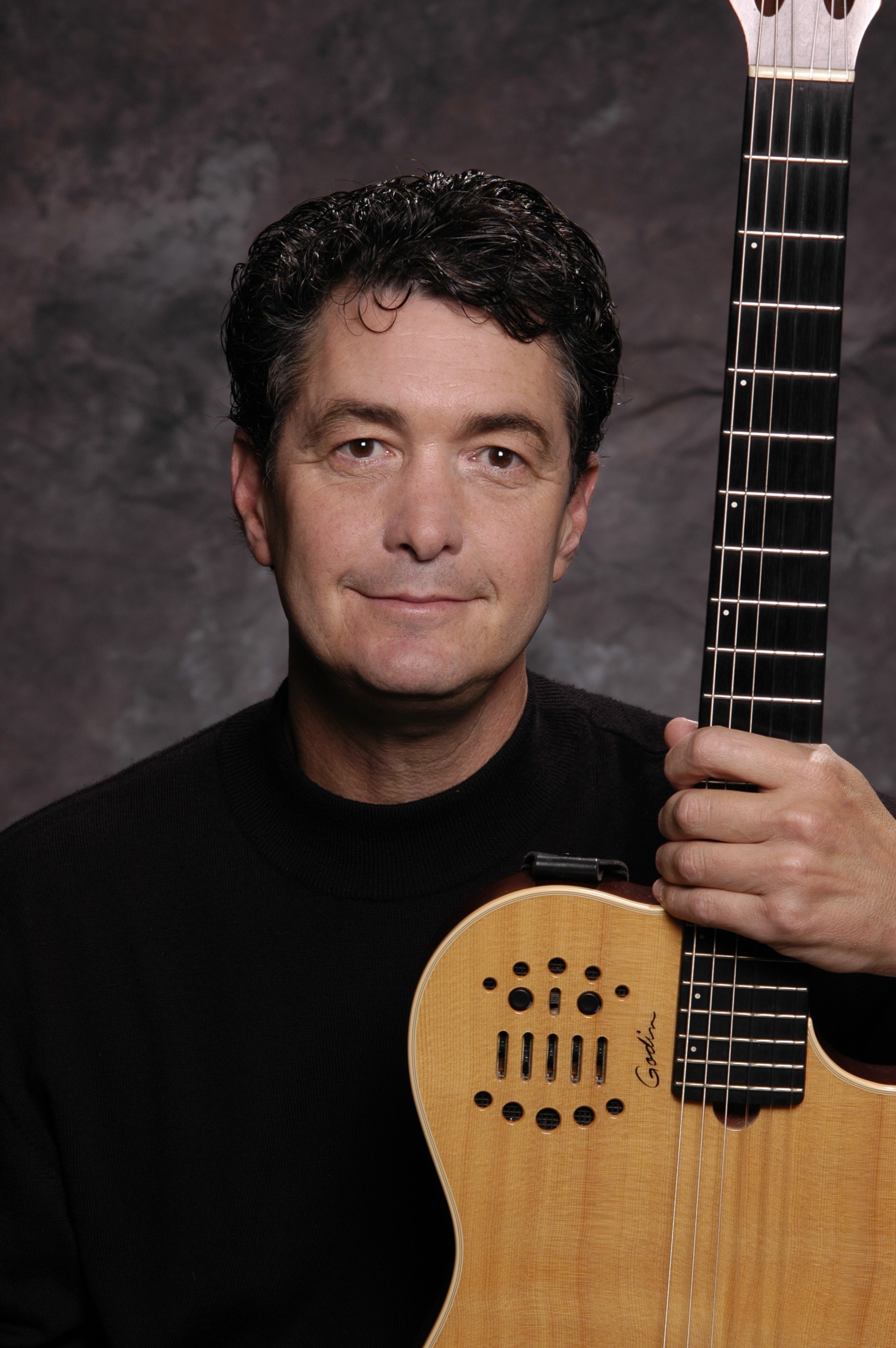 More about the band:
Eddie Pasternak
Eddie's guitar work has been a mainstay of the Bay Area music scene for 30yrs. He has played with alumni from the world's greatest jazz bands including Tee Carson (Count Basie) and Dave Black (Duke Ellington), and with sax great Stan Getz. Eddie has been teaming with multi-instrumentalist Roger Glenn since 1985.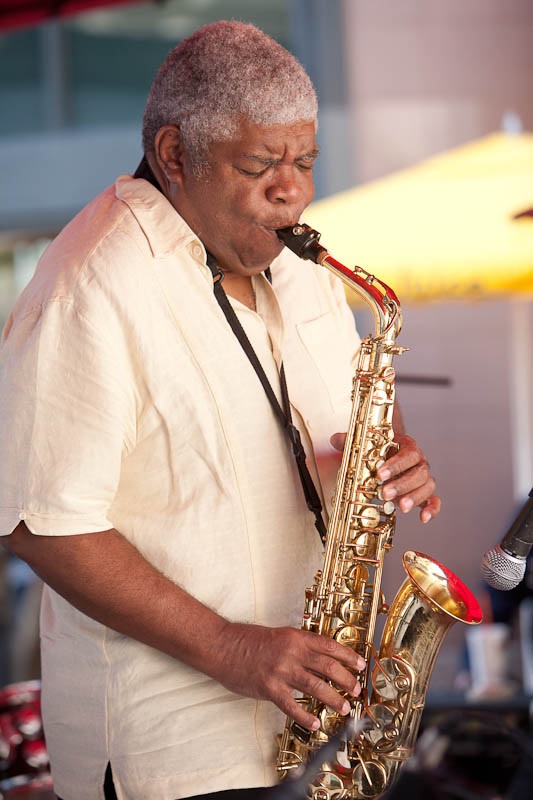 Roger Glenn
Master multi-instrumentalist, composer, and entertainer, Roger Glenn is the son of the late Tyree Glenn, who worked with jazz icons Duke Ellington and Louis Armstrong. Roger himself has worked and recorded with the legendary Dizzy Gillespie. His flute playing is featured on the Grammy-award winning album "La Onda Va Bien" with Cal Tjader.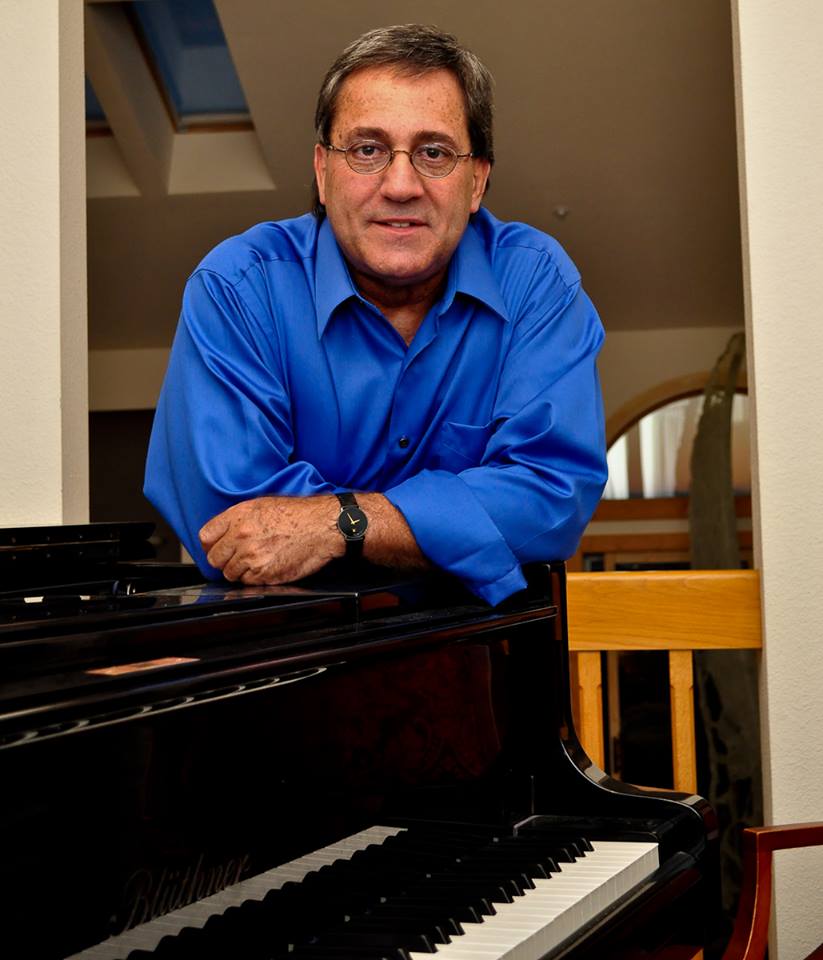 Marcos Silva
Multi-instrumentalist, composer, and arranger, Marcos Silva, was nominated for a Grammy in 2013, has toured with world-renowned artists, and served as a musical director for 23 years. As a compliment to Marcos, his music has been played by Dizzy Gillespie's big band. He has also released two CDs of his own and currently heads the Brazilian Music Department at the Jazzschool Institute in Berkeley.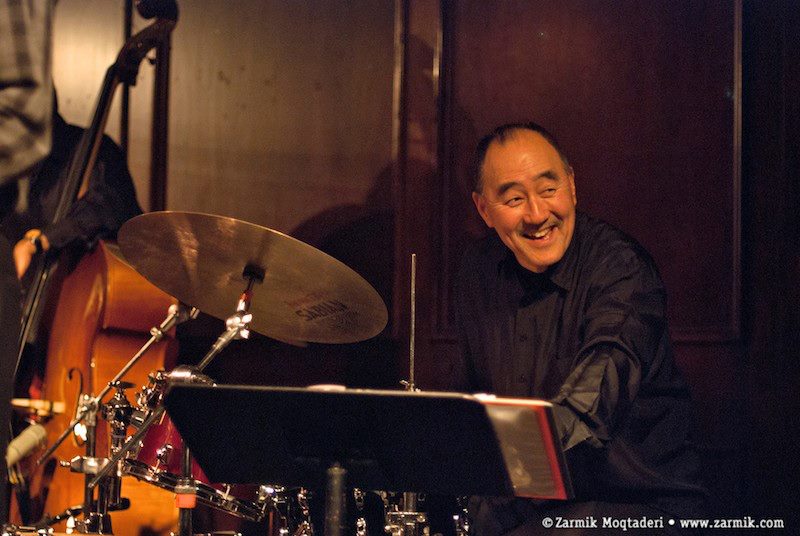 Akira Tana
Akira Tana has earned degrees from Harvard University and the New England Conservatory of Music. He has taught at Rutgers University, Queens College, Jersey City State College, New York University, and is currently on the faculty at San Francisco State University and the Jazz Conservatory of California in Berkeley, Ca. Read his full bio at http://www.akiratana.com.



Get your March 90-Day passport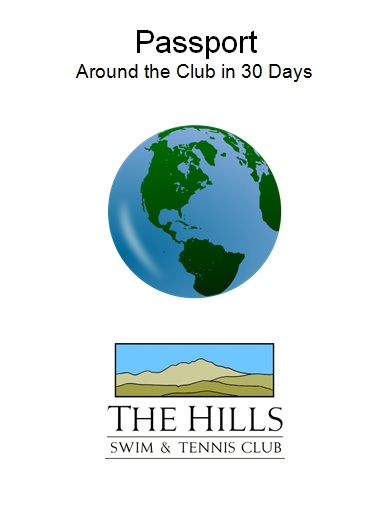 It's our last month of 2017's passport program. Don't miss out! Pick-up your March passport at the Front Desk today! For those that are new to the club, our Passport program is an incentive-based program that encourages you to try new activities in the New Year! Complete at least 12 different activities in any of the first three months of the year and receive a $20 credit for each month (up to $60) on your account. Complete 12 activities during each of the three months and you will be entered to win the Grand Prize of a $250 account credit. Staff members will date and initial completed activities, one per visit. Ask the front desk for your Passport and get started today!


Member Appreciation Month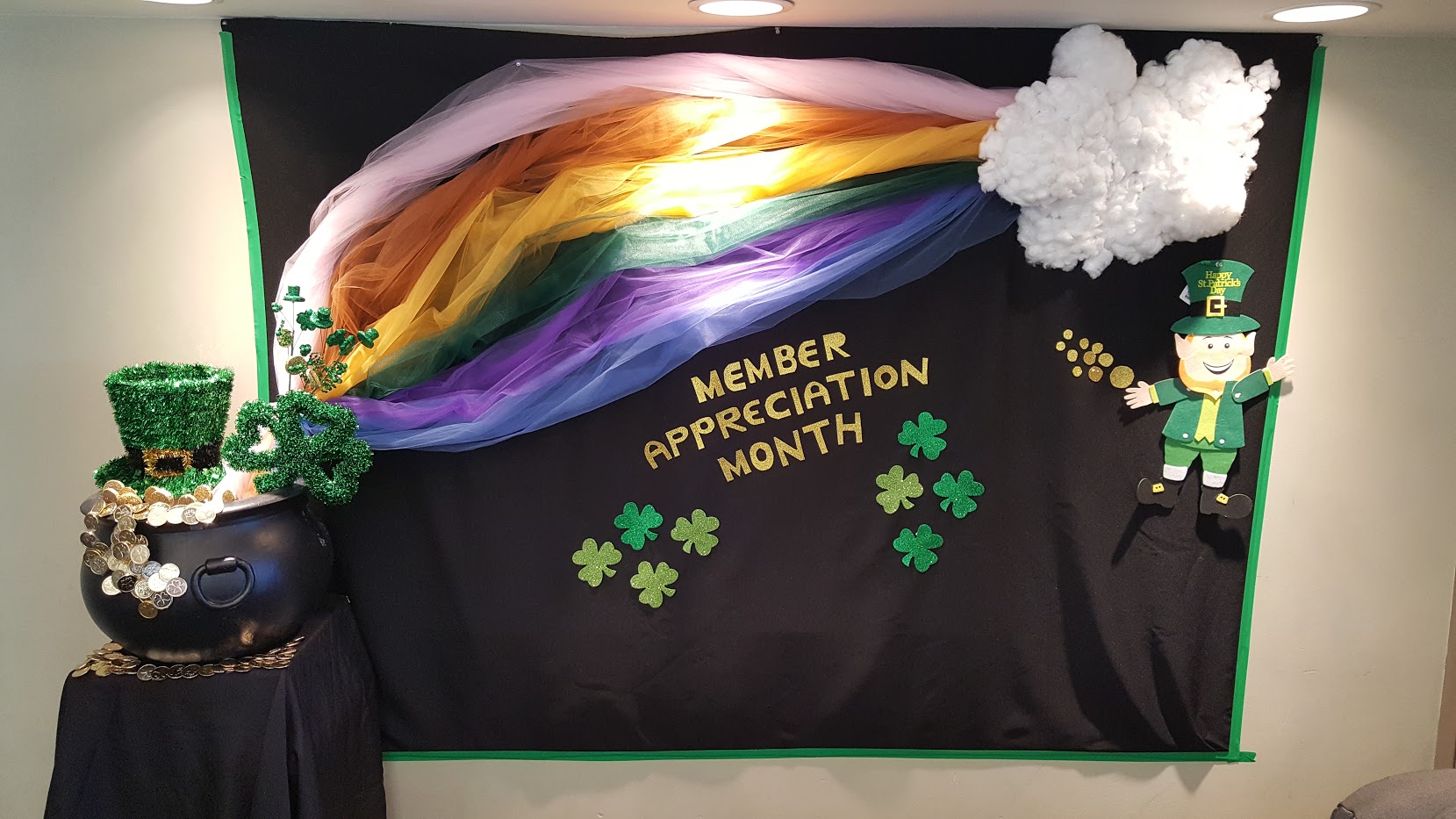 Our staff would like to thank you all for the overwhelming number of hearts that were filled out with words of appreciation. To show our thanks, we've agreed that March should be Member Appreciation month! Keep an eye out for notifications on facebook and twitter, and around the club for how we'll be showing you appreciation.


Member Spotlight: Mike and Donna Blanchard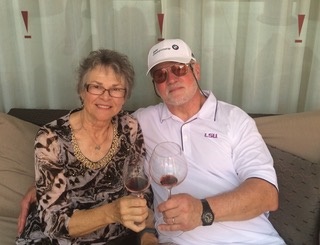 By Anthony Lum

Donna and Mike Blanchard have been members of The Hills since 1984 and have been married even longer at an astounding 45 years. Donna participates in a number of classes we offer: Zumba, yoga, cardio dance, Pilates, etc, enjoys interacting with other members, and is well liked around the club. She also provides insights whenever there is a chance. Meanwhile, Mike comes in every other day to redefine his muscles with a set routine. He has been able to adapt to our new machinery and develop various exercises to keep his toned body healthy. When they're not working out here, you can find Donna and Mike attending various events the club offers, including our jazz nights.

Outside of the Hills, Mike retired back in 2013 after over 30 years at Kaiser Permanente in the Pharmacy Operations department, while Donna retired in 2015 after working in the San Francisco Unified School District for over 43 years. She mainly was in the classroom teaching, but eventually worked in health services. Donna received numerous awards for her hard work. She is also a big influence to her family; In particular, her son Beau has made a life-changing commitment to his health: he has also joined the club. With family being so important it's no surprise that one of Donna and Mike's favorite things to do is spend time with family. Together they enjoy listening to music, reading, cooking, walking their Eskimo-dog, Cody, and watching movies. Donna and Mike also share two pet peeves: when people have all the answers, and inappropriate cell phone use at the dinner table. As you see them around The Hills, please acknowledge both Mike and Donna Blanchard for being the member spotlight for this month.


Employee Spotlight: Alma Coyotl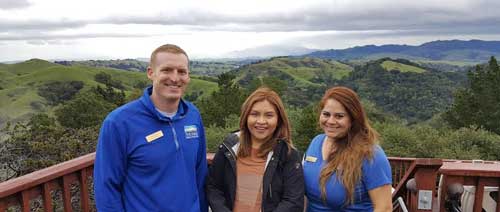 By Anthony Lum

Congratulations go to Alma for receiving the Customer Service award for 2016. She demonstrated the ability to persevere in customer service during the summer months when our front desk manager, Rosalinda, took maternity leave and Alma stepped right in to take-over that role. She took over making the schedules, answering members' questions, and multitasking between the cafe, maintenance, and the front desk. Her guidance through those 3 months kept both the members and employees happy.

Alma was born in Puebla, Mexico, along with her brother and sister who all moved to the United States at young ages. One of the main reasons Alma and her family moved was for a better opportunity. They destined for California and currently reside in Oakland. Since coming to the US, Alma has continued her education, completing elementary, high school, and 3 years of college. Eventually she focused her attention on cosmetology school, which Alma recently completed. She's practicing at a local hair salon while awaiting her license. Her specialties are waxing and hair coloring. Outside of work, Alma has been happily married to her husband of 1-year, Daniel. Alma and Daniel like to spend time with family and watch movies. You can see the both of them salsa dancing regularly at various spots. Some pet peeves that Alma has are when people leave trash around and when stuff isn't put back where it is supposed to be.

When you see Alma around the club, please congratulate her for being the Customer Service Recipient for 2016.


SCHEDULE OF EVENTS
ALL MONTH PASSPORT PROGRAM
ALL MONTH MEMBER APPRECIATION
Saturday, March 4th, 8am NEW Power Yoga class begins
Friday, March 10th, 6:30pm "Spring has sprung" dinner and jazz night
Saturday, March 11th, 12pm FREE Intermediate/Advanced tennis clinic
Saturday, March 25th, 12pm FREE Beginner's clinic


Celebrate March Birthdays!
This month we're celebrating the following employees for their birthdays:

Jeff Allen
Rosalinda Mendoza
Karon Dishmon
Muey Saechao
Lorna Moglia
Savanna Seltzer

Please join us in wishing them a "happy birthday" as a thank you for all of their hard work.



PILATES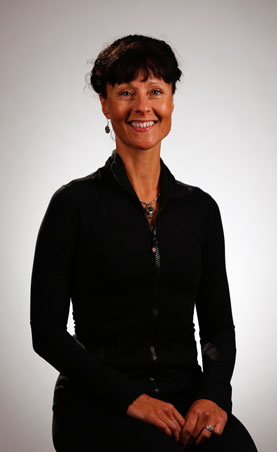 By Therese Brewitz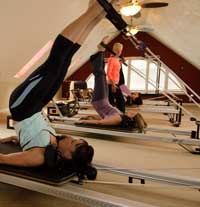 Reformer Pilates to the Rescue!
Rained out from running or riding your bike? Stressed out? Sick of winter? Got an injury or stiff muscles? Come to Pilates and work out the kinks!

This winter has been tough for any outdoor enthusiast, but instead of mourning missed workouts you can come to Pilates reformer class and build up strength and muscle endurance that will get you ready to move when spring and summer arrive. Pilates can also aid in rehabilitation and prevention of new injuries, in addition to making you supple and more aligned. A Pilates reformer class works the mind and the body leaving you feeling relaxed and refreshed. We offer Reformer Pilates classes 6 days a week, morning and evening for all levels from beginner to expert. You can find our studio schedule here: Hills Pilates Studio scheduler

Contact our studio for more info: [email protected]

We look forward to seeing you in the Hills Pilates Studio!




AQUATICS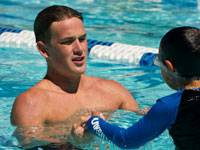 By Shad Wojtala

Pre-Competitive Swim Team
Get ready for summer swim team with our Manta Rays and Tidal Waves! The March session, March 8 - 31, has limited space. Spring and Summer sign-ups will begin in a few weeks, so keep an eye out for future updates. This introduction to swim team is the best option for all kids age 4-10 that are new to swimming. The coaches work in and out of the water teaching everything from basic swimming skills to full stroke technique while introducing the kids to swimming terminology. The two levels are thirty minutes in length and make use of the recreation pool and diving well. Classes fill up fast.

Sign up for the March Session here!

Manta Rays (Pre-Swim Team) AGE 4 - 8, 4 - 4:30pm
Swimmers will learn basic swimming skills of all four strokes.
Team activity skills and group swim safety is introduced.
Swimmers will learn to swim in as well as jump or dive into deep water.
Instruction will be conducted in and out of the water.
Tidal Waves (Novice Swim Team) AGE 6 - 10, 4:30 - 5pm
Swimmers must pass the following prerequisites for swim team:
50-yards of freestyle with side breathing
25-yards of back swimming
30 seconds of treading water
Streamline off the wall for 5 yards
This group will prepare swimmers for the swim team. This class will incorporate on-deck coaching with minimal in water instruction.



GROUP FITNESS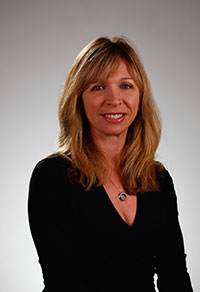 By Angelique Pine

Try our NEW Power Yoga class!
Exciting news in Group Exercise - we are adding Power Yoga! Beginning Saturday, March 4th, The Hills will offer an 8am vinyasa-style, power yoga class. This fitness based class builds strength, increases flexibility, and is a great overall cardiovascular work out. Stephanie and Rose will be alternating as instructors, so come check it out!



PERSONAL TRAINING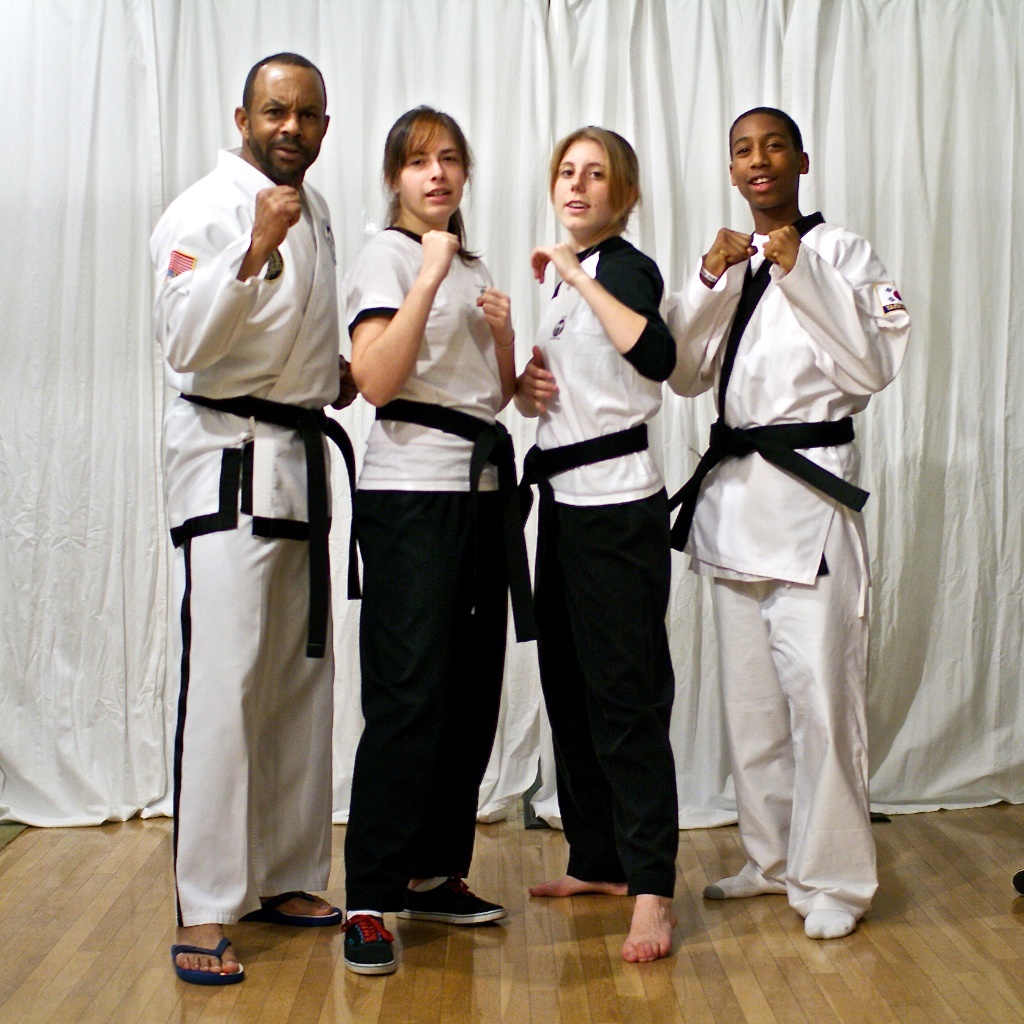 Sign-up for Women's Self-Defense classes!
Home invasions and personal attacks can be traumatic. You may feel defenseless even in the most common of places such as the supermarket, the mall, or even in your own home. To empower the women of our community we're offering during the month of March the opportunity to:
learn techniques to defend yourself against a would-be attacker
The techniques you learn could save your life or the lives of your loved ones
4 weeks of training (2 sessions per week)
Date: March 3rd through March 28th, 2017
Twice per week:
Tuesdays: 7:30 – 8:45pm
Saturdays: 3 – 4:15pm
Cost $280

Sign up at the front desk! For more information contact Jeff Allen at (510) 339-0234 ext. 18 or email

[email protected]




Join March Fitness Madness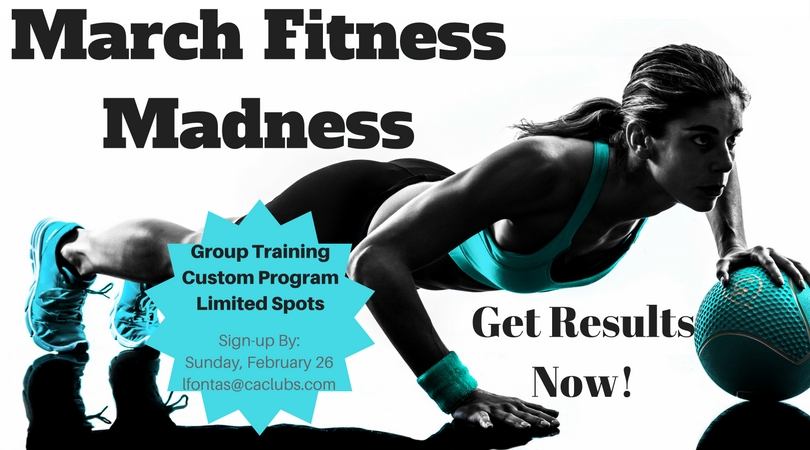 31-days to get in your best shape yet! Learn the basics of strength training with this fun and interactive program. Members join Coach Lily for calorie torching circuits and follow a customized program to see results! If you're tired of trying fad diets and sick of feeling like a hamster on a wheel, join us for a month of tightening, firming, and toning! This program has a limited enrollment available with a minimum of 3 and max of 6. Only $199 for this special! Sign-up at the front desk or contact Coach Lily Fontas for more details!




TENNIS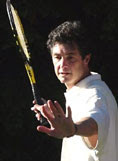 By Eddie Pasternak

Free Clinics with Eddie
Join USPTA Elite Professional Eddie Pasternak for free one-hour tennis clinics at The Hills! Eddie has taught tennis for over 25 years and has been sought after by clubs and resorts across the world, including France and Jamaica where he previously worked as a Tennis Instructor. Eddie has also worked with professional Tennis players, such as former pro Brad Gilbert. Eddie is most thrilled to be a part of a Tennis player's progression, and be able to see the change. Eddie leads clinics each month for adults that address all skill levels. Clinics are held at 12pm on Manzanita court. If it's raining on one of the Clinic dates, the clinic will be held either the next day or the following weekend.
Saturday, March 11th Intermediate/Advanced Clinic
Saturday, March 25th Beginner's Clinic



SUMMER CAMP

By Anthony Lum

Sign-up for Summer Camp 2017 online NOW!
Summer Camp 2017 is almost here and our online registration is ready to go! All you have to do is log onto your member account and sign-up. Summer Camp runs from June 12th to August 18th. Register by May 1st and get a 10% discount! If you have any questions, please feel free to contact me at [email protected]. I look forward to seeing you for Summer Camp 2017!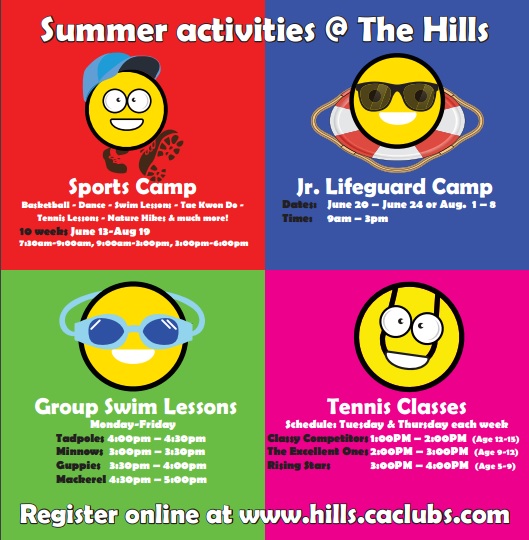 One friendly reminder, once you complete the registration for your child, you will need to fill out the Summer Camp Waiver. This needs to be filled out before your child attends Summer Camp. Here is the process:

1. log onto hills.caclubs.com
2. scroll down to guest waivers
3. click guest waiver
4. choose Summer Camp icon
5. fill out information, click submit