UPDATE FROM OUR GENERAL MANAGER

Dear Members,
As I look at this publication of the newsletter I am amazed at how many activities we have going on around the club. One activity in particular was a highlight for me: the family movie night. I had the opportunity to share a few hours at the club with my youngest son, Davin, during family movie night. The popcorn machine was popping, pillows piled up, and a great and funny movie was projected on our big screen. What a great night put together by our team at the Hills, led by Anthony Lum. Please be sure to check out the next family event coming in April.
For you fitness maniacs, be on the lookout in the fitness center and clubhouse for monitors that will be mounted to broadcast new technology called "MYZONE". MYZONE is part of the newest fitness trend right now and we feel that we can be a part of the fun by bringing it to the club. This latest trend is called "wearable technology". Check out this great article from Forbes magazine on MYZONE for more details:
http://www.forbes.com
. The official release will take place April 1st. This will help take your cardio, spin, or total body conditioning class to another level. For all those members participating in the Passport program ending March 31st, you will love the challenge we're kicking off MYZONE with in April. There will be more details to follow in the upcoming newsletters so keep an eye out.
Coming up in March and back by popular demand: Eddie Pasternak and his crew of jazz masters! Eddie and crew are putting together an amazing show for your viewing and hearing pleasure on March 10th. If you don't know them yet, google the names of Roger Glenn, Marco Silva, and Akira Tana. Music lovers and newcomers alike will understand and enjoy the magnitude of these jazz minds that we'll be sharing with you on this night. Plus this will be accompanied by an outstanding meal prepared by our cafe. Read the "Spring has sprung" article in the programs & announcements section below for more details.
Lastly, I would like to thank all who participated in our "Spread the Love" month for showing appreciation to our staff. We have all been so blessed to read the encouraging notes that many of you left. March will be our turn to show you how thankful we are for you with "Member Appreciation March". We will have random events with free fruit, smoothies, food, and other things to show we appreciate you, our members. We will also have food specials like corned-beef & cabbage, and shamrock shakes the week of St. Patrick's day. Check out future newsletters to stay updated on events and offers for our members.
Until next time, to your health and happiness,
Derek
PROGRAMS & ANNOUNCEMENTS

By Amelia Broadhurst
Spring has sprung!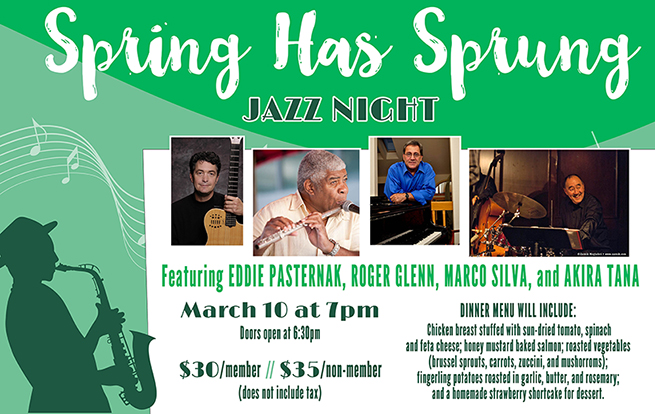 The first day of Spring is March 20th but we're too excited to wait; join us in celebrating a little early on March 10th for our first jazz event of the new year! Our "Spring has Sprung" event will be featuring Eddie Pasternak and his band: Roger Glenn, Marcos Silva, and Akira Tana. You may remember some of these names from one of our jazz events last year. By popular demand, they're back! As always, The Hills will be providing a nutritious and delicious dinner including: chicken breast stuffed with sun-dried tomato, spinach and feta cheese; honey mustard baked salmon; roasted vegetables (brussel sprouts, carrots, zucchini, and mushrooms); fingerling potatoes roasted in garlic, butter, and rosemary; and for dessert, a homemade strawberry shortcake. Doors open at 6:30pm and dinner starts at 7pm. Tickets for our last two events sold out so be sure to contact the front desk NOW and reserve your seats. Tickets will be $30 per member and $35 per non-member (does not include tax).
More about the band:
Eddie Pasternak

Eddie's guitar work has been a mainstay of the Bay Area music scene for 30yrs. He has played with alumni from the world's greatest jazz bands including Tee Carson (Count Basie) and Dave Black (Duke Ellington), and with sax great Stan Getz. Eddie has been teaming with multi-instrumentalist Roger Glenn since 1985.
Roger Glenn

Master multi-instrumentalist, composer, and entertainer, Roger Glenn is the son of the late Tyree Glenn, who worked with jazz icons Duke Ellington and Louis Armstrong. Roger himself has worked and recorded with the legendary Dizzy Gillespie. His flute playing is featured on the Grammy-award winning album "La Onda Va Bien" with Cal Tjader.
Marcos Silva

Multi-instrumentalist, composer, and arranger, Marcos Silva, was nominated for a Grammy in 2013, has toured with world-renowned artists, and served as a musical director for 23 years. As a compliment to Marcos, his music has been played by Dizzy Gillespie's big band. He has also released two CDs of his own and currently heads the Brazilian Music Department at the Jazzschool Institute in Berkeley.
Akira Tana

Akira Tana has earned degrees from Harvard University and the New England Conservatory of Music. He has taught at Rutgers University, Queens College, Jersey City State College, New York University, and is currently on the faculty at San Francisco State University and the Jazz Conservatory of California in Berkeley, Ca. Read his full bio at
http://www.akiratana.com/
.
Get your March 90-Day passport starting February 24th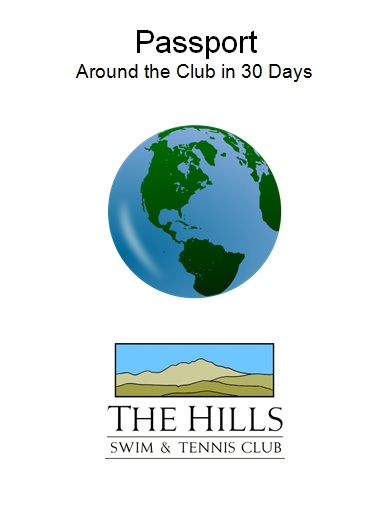 It's not too late to start the 90-Day passport program! You can still receive your February discount if you have at least one item checked off. We also still have the whole month of March! You can pick up your March passports as early as Friday, February 24th, at the Front Desk. For those that are new to the club, our Passport program is an incentive-based program that encourages you to try new activities in the New Year! Complete at least 12 different activities in any of the first three months of the year and receive a $20 credit for each month (up to $60) on your account. Complete 12 activities during each of the three months and you will be entered to win the Grand Prize of a $250 account credit. Staff members will date and initial completed activities, one per visit. Ask the front desk for your Passport and get started today!
Spread the love before it's too late
Our month of "spread the love" is almost over - February 28th, a little less than two weeks left! We've received an amazing number of submissions already expressing notes of appreciation for your favorite staff members. Thank you to all who have submitted a note and we encourage you to please send as many as you can. Aside from making someone's day a little better, the hearts make great decor in our lobby! Take this opportunity to do some good and let someone know they're appreciated while you still can.
In case you missed it…
Our second family and friends movie night was Saturday, February 11th. We watched the Secret Life of Pets and had a great turnout, though there was still room for a couple more. We'd love to see those spots filled for our next family and friends movie night. If you attended the event, please let us know your thoughts! You can fill out a suggestion card at the front desk or speak with a staff member. If you're new to the club, our movie nights are a friends and family friendly event for watching movies on a big screen with a projector and in the Clubhouse along with complimentary popcorn. We hope to see you at the next one!
SCHEDULE OF EVENTS
ALL MONTH - PASSPORT PROGRAM
ALL MONTH - SPREAD THE LOVE
Tuesday, February 21st, 6pm - "It's cool to be neutral" workshop
Saturday, February 25th - 12pm Free Beginner's clinic
Saturday, March 4th - Self-Defense class starts
Fri., Mar. 10th, 6:30pm - "Spring has sprung" dinner and jazz night
Saturday, March 11th - 12pm - FREE Int/Adv Tennis Clinic
Saturday, March 25th - 12pm Free Beginner's clinic
Celebrate February Birthdays!
This month we're celebrating the following employees for their birthdays:
Nicholas Entrekin
Megan Herrick
Mat Lacounte
Amelia Broadhurst
Debora Pulver
Stephanie Murray
Caitlyn Smith
Anthony Lum
Alma Coyotl
Christopher Wong
Please join us in wishing them a "happy birthday" as a thank you for all of their hard work.
GROUP FITNESS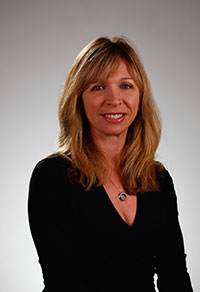 By Angelique Pine

We are entering into the last month of our Passport program, and it's been great so far. It's nice to see new faces in class. We hope the program has inspired you to become a regular in classes you may not have tried before, and keep attending all year long. Check out your March Passport and try a new class like the 8am Power Yoga class on Saturday morning. Power yoga is a vinyasa approach to a class that builds strength, flexibility and concentration. Our instructors Stephanie and Rose say this class is a great cardiovascular workout. You can also try an old favorite such as Intro to Swim. Intro to swim is only 30-minutes starting at 7am on Mon/Wed/Fri. This class is open to all levels and abilities. Our swim instructors Drew and Shannon can't wait to see you. This could be the year that you add swimming to your workout routine.

See you in class!
Angelique

PILATES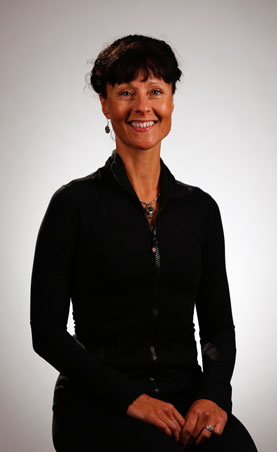 By Therese Brewitz
Get some points in our Pilates studio this month:
Are you hunting for points you can check off on your Hills' Passport program? Here's what you can do:
*Attend the "Cool to be Neutral" Pilates workshop on Tuesday, Feb 21st (see info below)
*Take two Reformer Pilates classes in 28 days
*Try our Cardiotrampoline class on Wednesdays at 8-9am
*Sign-up and train with a Pilates Instructor one-on-one
For more info email

[email protected]


(* - these entries come with a charge)
Sign-up for our February Pilates workshop: "It's cool to be Neutral!"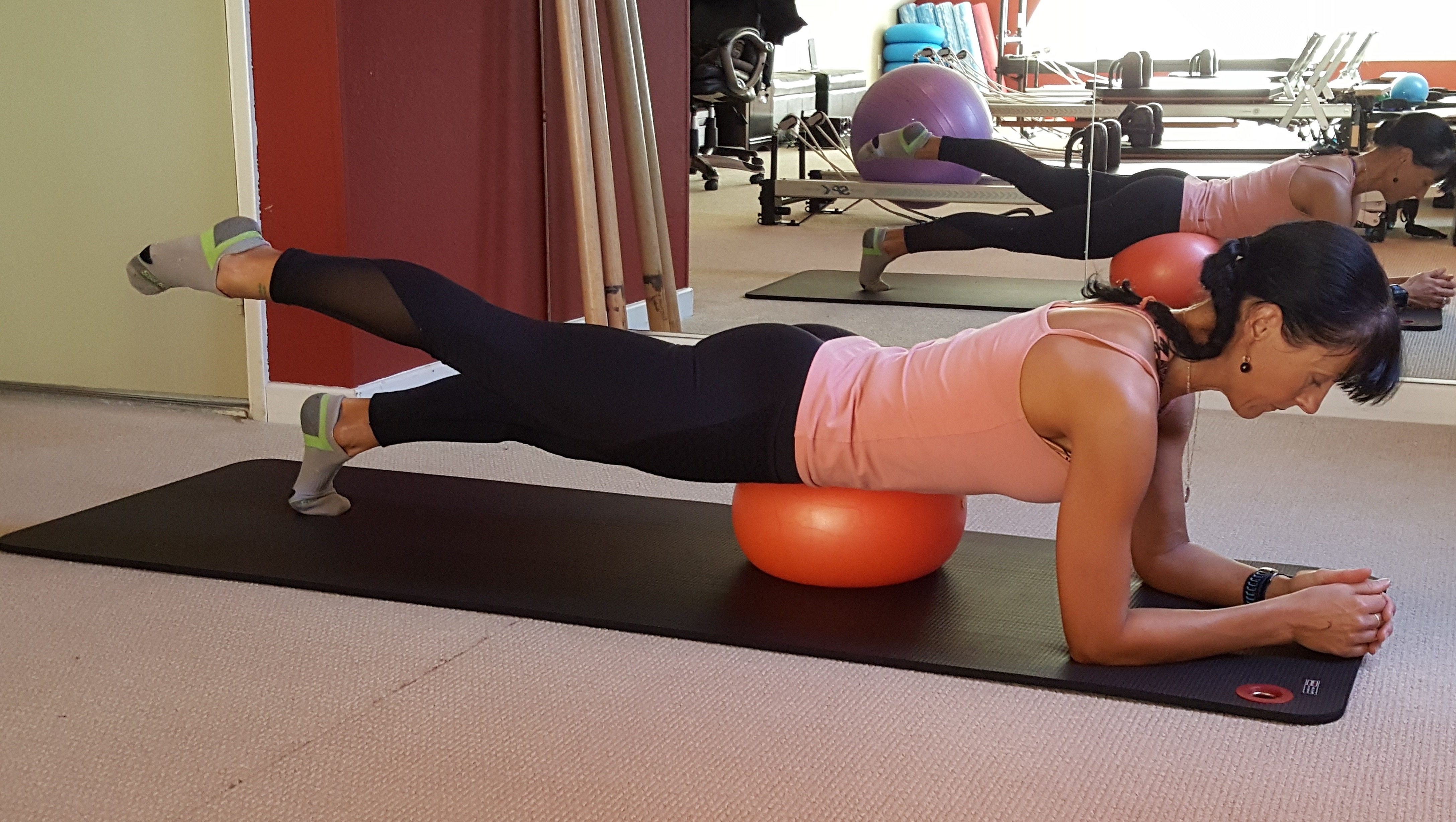 There's still room in our 'It's cool to be Neutral' workshop coming up this Tuesday, February 21st. Neutral in this case is referring to our neutral spine. The latest research on movement medicine shows that doing exercises that keep us in neutral posture can help prevent injury and make us feel better. In this workshop you will get a complete Pilates program with many variations and modifications so that you can create a routine that is ideal for you. No previous Pilates experience required.
When: Tuesday, February 21st, 6-7:30pm
Cost: $50.
For more info, please contact our studio:
[email protected]
To see our schedule and to sign up for classes and services, visit our
Hills Pilates Studio scheduler
.
PERSONAL TRAINING
Sign-up for Women's Self-Defense classes!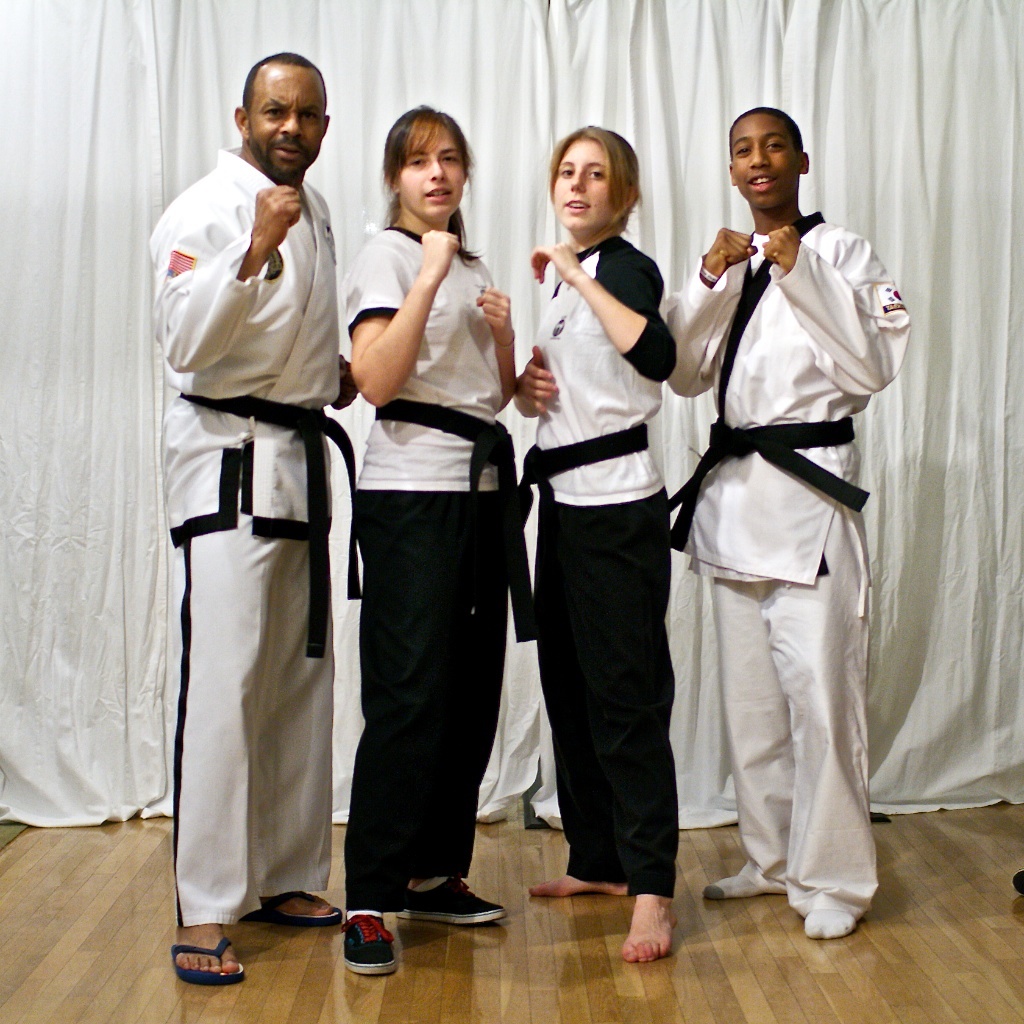 Home invasions and personal attacks can be traumatic. You may feel defenseless even in the most common of places such as the supermarket, the mall, or even in your own home. To empower the women of our community we're offering during the month of March the opportunity to:
Learn techniques to defend yourself against a would-be attacker
The techniques you learn could save your life or the lives of your loved ones
4 weeks of training (2 sessions per week)
Date: March 4th through March 28th, 2017
Twice per week:
Tuesdays: 7:30 – 8:45pm
Saturdays: 3 – 4:15pm
Cost $280
Sign up at the front desk! For more information contact Jeff Allen at (510) 339-0234 ext. 18 or email [email protected].
Join March Fitness Madness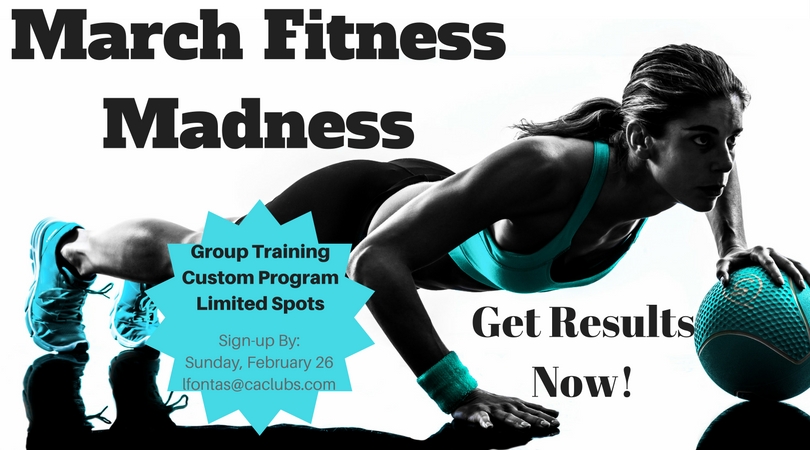 31-days to get in your best shape yet! Learn the basics of strength training with this fun and interactive program. Members join Coach Lily for calorie torching circuits and follow a customized program to see results! If you're tired of trying fad diets and sick of feeling like a hamster on a wheel, join us for a month of tightening, firming and toning! This program has a limited enrollment available with a minimum of 3 and max of 6. Only $199 for this special! Sign-up at the front desk or contact Coach Lily Fontas for more details!
TENNIS
By Eddie Pasternak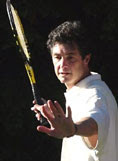 Free Clinics with Eddie
Join USPTA Elite Professional Eddie Pasternak for free one-hour tennis clinics at The Hills! Eddie has taught tennis for over 25 years and has been sought after by clubs and resorts across the world, including France and Jamaica where he previously worked as a Tennis Instructor. Eddie has also worked with professional Tennis players, such as former pro Brad Gilbert. Eddie is most thrilled to be a part of a Tennis player's progression, and be able to see the change. Eddie leads clinics each month for adults that address all skill levels. Clinics are held at 12pm on Manzanita court. If it's raining on one of the Clinic dates, the clinic will be held either the next day or the following weekend.
Saturday, February 25th - Beginner's Clinic
Saturday, March 11th - 12pm - FREE Int/Adv Tennis Clinic
Saturday, March 25th - 12pm Free Beginner's Clinic