UPDATE FROM OUR GENERAL MANAGER

Dear Members,
This election season has been a stressful time for all of us. What better way to release that stress than at a beautiful club like The Hills? We have numerous outlets to relieve stress, such as: a few laps in the pool, taking a group exercise class, working on flexibility in our Pilates studio, or simply reading a book and soaking up some rays on one of our many sunny days.
One member recently stopped me to chat about the recent election results; From that conversation she felt inspired to get more involved with volunteering in the community and connecting others with those opportunities. Unfortunately, it's easy to fall back into our sad nature of complaining about outcomes, but it reminds me of a recent quote that I read: "Everything in life is a reflection of a choice you have made. If you want a different result, make a different choice." Our management team has started reading the classic business self-help book,
The 7 Habits of Highly Effective People
; In the book Stephen Covey starts by stating the importance of Inside/Out thinking. Inside/Out thinking means everything starts with me and what I can control. Maybe it's time to make a change, not with a particular leader, but with you. Whatever reflection is done and you find some things to change, I hope the community and facility at the Hills can be a place where positive personal change is fostered.
Speaking of change, we are happy to announce that we are now serving Peet's coffee. Thanks to all the members for the their feedback and unanimous voting to have Peet's coffee served for free at the club. This should give you all the pep you need to also start training with one of our new Personal Trainers Lily Fontas. Please read her bio below and look for her around the club. She will be focusing her time to M,W,F from 5am-11am. Say hi and welcome her to the Hills when you see her walking around.
Until next time, to your health and happiness,
Derek
PROGRAMS & ANNOUNCEMENTS

By Amelia Broadhurst
The Hills will be CLOSED for Thanksgiving
Please note that The Hills Swim and Tennis Club will be closed, Thursday, November 24th, for Thanksgiving. We hope that you have a wonderful Turkey day with your family and look forward to assisting you with working off the Pumpkin pie the next day: Friday, November 25th. Thank you for your understanding.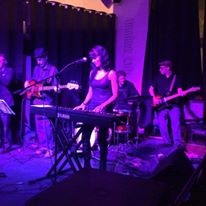 Join us at our upcoming Jazz event!
Our Jazz series ends for the year on Friday, December 9th, with a special holiday concert featuring Therese "TC" Brewitz and her band. The dinner menu will include: a pear-pomegranate salad with gorgonzola and a champagne vinaigrette, steak with horseradish sauce, chicken marsala, grilled vegetables (brussels sprouts, carrots, and crimini mushrooms), wide egg noodles with puttanesca sauce, and dinner rolls, served with a special Swedish mulled wine that you won't want to miss. Doors open at 6:30pm and the show starts at 7:00pm. The last show sold out so get your tickets now by contacting our front desk: (510) 339-0234. Members: $30, non members $35. You can read more about Therese in the Employee Spotlight article below. More information will follow in the next newsletter, so keep an eye out!
Employee Spotlight: Therese Brewitz
By Anthony Lum
Who is Therese Brewitz? The most familiar answers are Hills' Pilates Teacher and Musician, but Therese is much more than that. She is also a wife, a mother to her dog, Luna, and a friend to all in need. Therese has a busy schedule on a weekly basis, but she always finds time to achieve her goals. We had to get the 411 on the day in the life of Therese Brewitz to see how she does it.
Born in Sweden, Therese made her way to the United States to continue her education and broaden her horizons. In 1995 she received a scholarship to attend UC Berkeley, and after years of studying, not only did Therese get her bachelor's degree, she also went on the get her Master's degree in Psychology. Specializing in health promotion, Therese got a jumpstart into what she is currently doing today.
In 1998, Therese found a job opportunity working at The Hills as a circuit training instructor and was eventually promoted to Fitness Director, a position she held for 7 years. After experiencing the world of competitive running, our exercise guru, Therese decided to tackle yet another program: Pilates. In 2000, she began training at "The Ivy League of Pilates": the STOTT program. For each Pilates component, it can take anywhere between 6 months up to a year to complete. Being passion driven, Therese balanced both work and the STOTT program for several years and received her certification in 2001, which she then used to build and expand a Pilates program here at The Hills. For the last 11 years, we have had a vast growing Pilates program thanks to Therese. You will notice attendance to any of Therese's classes is high and space is limited.
With the hard work and dedication Therese puts into her classes, she has to find time to relax. Spending time with 9-year old Luna, her dog, is one of the ways in which Therese unwinds while away from The Hills. In addition, Therese rocks the microphone with her band (they have produced 3 CDs), trains for triathlons daily, and participates in an annual trip to Mexico teaching yoga and Pilates. Currently, in addition to everything else, Therese is working with another Hills' member on a film documentary as well.
Therese has been happily coupled with her partner, Chuck Butler, for 15 years. Just recently married, she balances her busy schedule with finding time to spend with Chuck. Well liked amongst her peers, Therese brings a positive attitude to The Hills each and every day. As quoted by Therese: "The Hills is an amazing place whether it is to be working or exercising", "I love our staff and members, we have a lot of fun", and "A great place to be at any time of the day".
Please take a moment to acknowledge Therese for being a key component to the success of The Hills and the Pilates program she has integrated. Thank you for your hard work and dedication, Therese Brewitz.
UPCOMING EVENTS:
*NOVEMBER 24th, ALL DAY CLUB CLOSED FOR THANKSGIVING*
November 26th, Saturday at 11pm FREE Kid's tennis clinic
November 26th, Saturday at 12pm FREE beginner's tennis clinic
December 3rd, Saturday at 6pm FREE Movie night for kids
December 9th, Friday at 6:30pm Jazz night with "TC"
Celebrate November Birthdays!
This month we're celebrating the following employees for their birthdays:
Hannah Westbrook, Pilates Instructor
Shad Wojtala, Aquatics Director
Gabriela Palacio, Front Desk and Childcare
Joseph Isola, Lifeguard
Virginia Pell, Group Fitness Instructor
Megan King, Group Fitness Instructor
Evan Woods, Aquatics Assistant Manager
Matthew Kaplan, Lifeguard
Alexis Bevins, Front Desk, Childcare & Tennis
Vanessa Gonzalez, Group Fitness Instructor
Tatiana Haddawy, Fitness Instructor
Jose Jimenez, Maintenance
Please join us in wishing them a "happy birthday" as a thank you for all of their hard work.
AQUATICS
By Shad Wojtala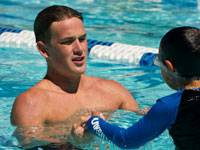 Private Swim Lessons
Our 86 degree recreation pool is perfect for lessons year-round. It is always a good time to book lessons at The Hills, but especially in the winter months when we have access to more pool space. The tranquil fall and winter seasons make for a much better learning environment than the crowded summer months. Please take advantage of our awesome instructors.
Full info and instructions here!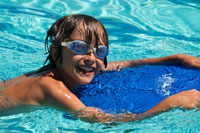 Pre-Comp Swim Team for Winter
Manta Ray's and Tidal Wave's are off for December but start again in January. Please make sure to sign-up as soon as possible, as classes fill fast.
2017 Winter Schedule
Session 1: January 11th - February 3rd
Session 2: February 8th - March 3rd
Session 3: March 8th - March 31st
Registration can be found here!
GROUP FITNESS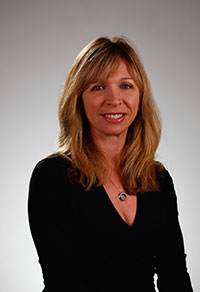 By Angelique Pine

Thanksgiving Schedule
As the club is closed, there will be no classes on Thanksgiving next Thursday, November 24th. I hope you will join us, though, for a modified Friday schedule on November 25th. Here is our very special line up:
9am - Aquaerobics with Robin
8:45-10am - Spin/Sculpt - 75 minutes with Angelique
10am - Black Friday Zumba! - featuring our newest Zumba instructor - Adriana- and a few special guest instructors.
11am - yoga with Barbara
If your goal is to burn some holiday calories, and get into a relaxed state of mind, we have you covered.

See you in class!
Angelique



TENNIS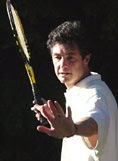 By Eddie Pasternak

Free Clinics with Eddie
Join USPTA Elite Professional Eddie Pasternak for free one-hour tennis clinics at The Hills! Eddie has taught tennis for over 25 years and has been sought after by clubs and resorts across the world, including France and Jamaica where he previously worked as a Tennis Instructor. Eddie has also worked with professional Tennis players, such as former pro Brad Gilbert. Eddie is most thrilled to be a part of a Tennis player's progression, and be able to see the change. Eddie leads clinics each month for adults that address all skill levels. Clinics are held at 12pm on Manzanita court. If it's raining on one of the Clinic dates, the clinic will be held either the next day or the following weekend.
> Saturday, November 26th Beginner's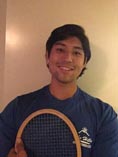 Free Clinic with David
David Siu will be teaching a free kids' tennis clinic on the last saturday of the month, November 26th, from 11am to 12pm on the Manzanita tennis court. Ages 5-12 are welcome! Please wear comfortable shoes and clothing and don't forget to bring a water bottle!


PERSONAL TRAINING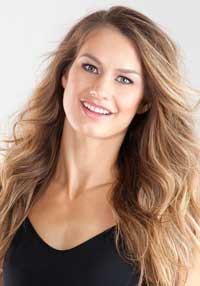 Please welcome our newest Personal Trainer, Lily Fontas!
Lily is a certified personal trainer with a master's degree from Boston University in Curriculum and Teaching. She believes in making healthy lifestyle choices that yield long-term results in the gym and beyond! After beginning a career as a teacher she lost 20 pounds through diet and exercise and became a nationally qualified bodybuilder. She specializes in helping clients lose weight and build muscle in healthy, sustainable ways through workouts that are tailored to each client's needs.