UPDATE FROM OUR GENERAL MANAGER

Dear Members,

I would like to congratulate our staff and members that competed in the Spartan Beast race recently. They did a fantastic job persevering through less than ideal conditions. Please read the Personal Training section below for the riveting account of the amazing journey that few took, including some brave youth participants. Jeff, Brenda, and the fitness department will be gearing up to train for the 2017 races so be sure to sign-up.

In other news, we are days away from the annual Halloween party and we have some great fun lined up for the night. Read the Programs and Announcements section below for the wonderful menu that will be served, and stop by the front desk to pick up your pre-paid meal tickets. Don't wait to purchase, as we have a limited number of extra plates for purchase.

The programs and announcements section also has a wonderful article on two of our employees for this month's employee spotlight, written by Anthony Lum.

Also for you Zumba fans, Angelique has put together a special Halloween Zumba class Thursday the 20th at 7pm.

There will be more updates in the next newsletter, so keep an eye out. Until next time, to your health and happiness,
Derek
PROGRAMS & ANNOUNCEMENTS

By Amelia Broadhurst

Join us at our annual Halloween Party!
Our annual Halloween party is coming up on Friday, October 21st starting at 6pm. This year we're bringing you a circus theme! For your tastebuds we'll be serving: Mahi-Mahi with Chimichurri sauce, roasted pork loin with an orange glaze, an autumn vegetable medley, horseradish-chive mash potatoes, spinach ravioli with assorted veggies, a house salad with balsamic vinaigrette, dinner rolls, and for dessert, a fried banana roll with vanilla Ice cream. Pre-pay for your dinner now and save! Pre-paid meal tickets are $20, or you can buy your meal-ticket at the door for $22 per person until sold out.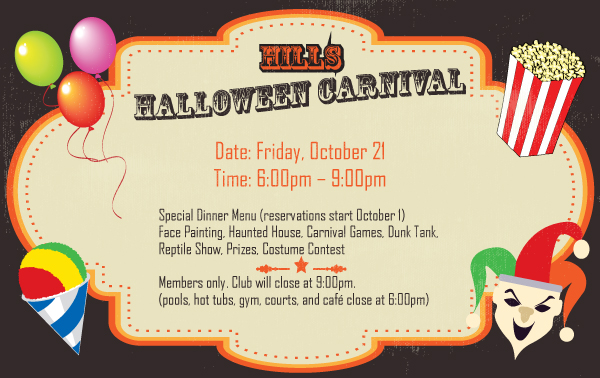 UPCOMING EVENTS:
Friday, October 21st, Halloween Party
Saturday, October 22nd, 11am Tennis clinic for kids
Saturday, October 22nd, 12pm Tennis clinic for Beginner's

Celebrate October Birthdays!
This month we're celebrating the following employees for their birthdays:
Anne Mawdsley
Christopher Miano
Ryan Head
Alice Churchman
Michelle Gonzales
Ying Yan Chen


Employee Spotlight: Bing Lu and Ying Yan Chen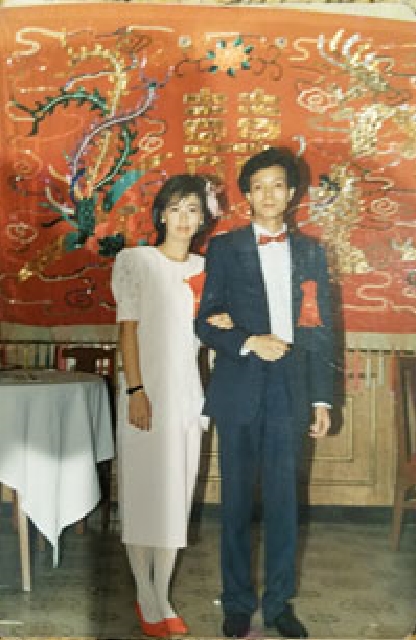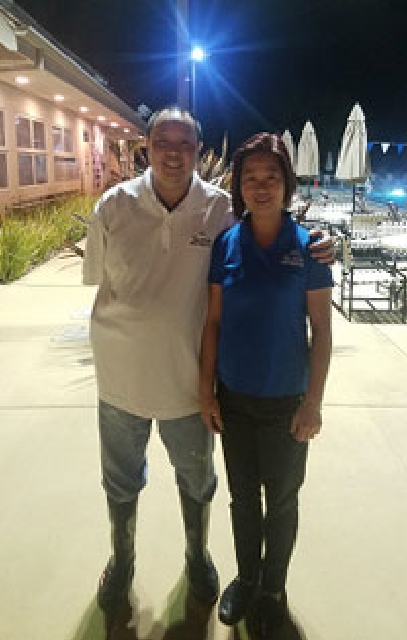 By Anthony Lum

Where can you find two family members working in the same department at The Hills? The answer is quite simple: maintenance. Bing Lu and Ying Yan Chen have been with The Hills for over 10 years. One unique quality they have is that they have been married for the last 28 years.

Bing and Ying were born in China, where a number of relatives still reside. They met while working close to each other in China, and in 1988, they married. Having the opportunity to move to the United States for a better life was their main goal. Bing worked in various Chinese restaurants as a chef while Ying worked in accounting. In 2003, Bing and Ying made the jump to the United States. They packed as if it was for a vacation, but this was a one way trip. They currently reside in Oakland and have one son, Ken, who helps tremendously around the house, in addition to taking them for various appointments.

When the family is away from working here at The Hills, you can find them relaxing, drinking tea, reading the Chinese newspaper, and cooking together. One pet peeve that the family has is that they like to keep everything clean. Hence, working at The Hills in the maintenance department fits their niche! For the last 12 years, Bing and Ying have been cleaning our facilities. Alongside Tito, Jose, and Leo, they keep The Hills free from any dangers.

We could not thank Bing and Ying enough for all their hard work here at The Hills. Depending on their schedule, you will find Bing and Ying working the afternoons and evenings, Monday through Sunday. Having the opportunity to work with them is a privilege.

Please take a moment to acknowledge both Bing and Ying for everything they do!



PERSONAL TRAINING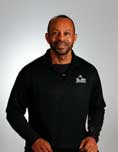 By Jeff Allen

The Spartan Trifecta
When The Hills' Spartans started their journey, the team was a small group of 8 people: Jeff Allen, Brenda Rodriguez, Danny Riddell, Tati Haddawy, Chris Haddawy, Jackie Ji, Dana Wiltsek and Mason Brooks. The first event we tackled was the Spartan Sprint. We all finished in record time! Maybe not "record time" but afterwards, everyone was excited and ready to take on a bigger challenge. We decided to do the Spartan Super, which was the second leg of the Spartan Trifecta and a nine mile course with fifteen to twenty obstacles.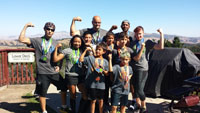 The race took place in Salinas, California, on July 23rd, 2016. Some of us were nervous while others were anxious, but we all moved forward anyway. Due to prior obligations Dana and Mason were not able to join us; however we were joined by our kid Spartans: Ryan Riddell, Teagan & Layth Haddawy, and Carlos Rodriguez. The kids had a blast and made us all proud. We were able to master most of the obstacles, and yes, we had to do a few burpees - thirty per non-negotiated obstacle. The course was challenging but The Hills' Spartans were relentless and we persevered to complete the course. The results of the Spartan Sprint, the second leg of the trifecta were as follows: Chris finished 1st in his age group, Brenda and Jackie finished 3rd in their group, and Jeff finished 6th in his group. Considering the amount of people who participate in these events, our standings were a pretty big feat.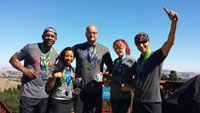 We had one more to leg to complete our trifecta: the BEAST. The Spartan Beast was a fourteen-mile course with thirty-five obstacles. The very name was intimidating to the participants; so much so that some of our original team were never heard from again. Joking aside, along the way, we picked up one more junior Spartan, Siena Riddell.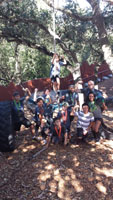 The Beast lived up to its name; the menu for the day consisted of temperatures upwards of 95 degrees, the terrain was dusty, the footing was fair at best with rocky and loose gravel, and for dessert - no shade. Believe me we ate our fair share of that meal. Normally we would have started the race energized and anxious, but this race was different. After the first mile of the race, we all felt like turning back but neither one of us, wanted to be the first to say goodbye. There were Spartans sick, injured, and exhausted along the way but we ate the dust, endured the heat, and conquered those hills.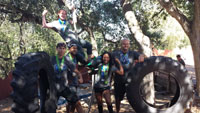 Hours later we finally finished. Chris finished at 3:23, Brenda at 3:47, Danny at 5:05, Tati at 5:10, and Jeff at 5:20. I recall running the trail in the pitch black with only a headlamp to guide my way, not knowing whether or not I would make it. Dirty, wet and exhausted, I said I wasn't going to quit. When I finally reached the finish line, I thought to myself, "that wasn't that bad."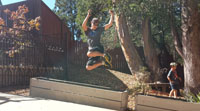 People ask why do we do this; why we put our bodies through so much abuse? Our response is, "the idea is to prove that age is just a number." Nothing feels as amazing as challenging yourself and then rising to the occasion.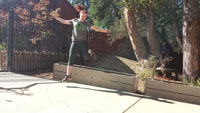 So, if you're looking for a new adventure, join us for the next event. Training will begin January 2017. Kids are welcome. The Spartan challenge awaits!




PILATES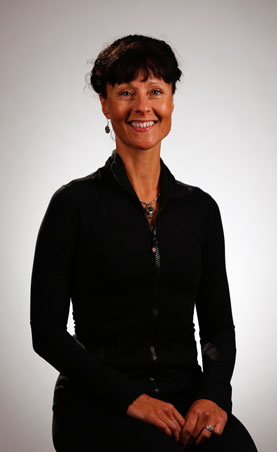 By Therese Brewitz

Don't be afraid of the Pilates equipment!
When people walk into the Pilates studio for the first time, we often get comments like: "This looks a bit like a torture chamber!" Scenes from 50 Shades of Gray flash before their eyes. "I'm not strong enough for this! How in the world are these contraptions going to help my back?" It's true that Pilates equipment, or the "apparatus" as it's called, looks intimidating to say the least. There are bars, springs, chains, and ropes, and you need instruction to get through a workout safely; especially as a beginner. However, once you get to try out our studio Pilates you'll be amazed at not only how good it feels, but also that it's not as scary or as hard as it looks. In fact, Mat Pilates is usually a lot harder on the body and the back in particular than a workout done on Pilates equipment.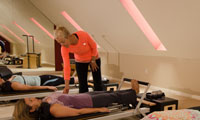 The best way to be introduced to Pilates is during a private session with an instructor. At the Hills Pilates Studio we start each new client with an intake and introduction to Pilates where we assess goals, exercise and injury history, lifestyle, work ergonomics, etc., before we determine what the workout should look like. Each person is unique and each person should train accordingly. We have programs ranging from back rehab or weight loss to Ballet barre workouts and athletic conditioning. Ready to give it a try? Contact our studio today at [email protected].
Explore our studio offerings and sign up here: Hills Pilates Studio scheduler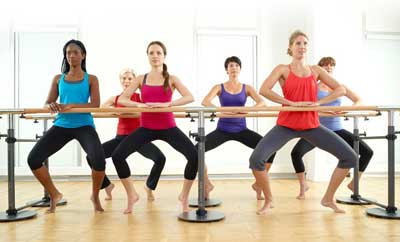 Special highlight: Sunrise Barre class – our new favorite! Barre training borrows movements from the incredible rigor of ballet training and blends with core training on the mat, weight training for the upper body, and of course, deep, elongating stretches! NO dance experience required! Mondays 6-7am.


TENNIS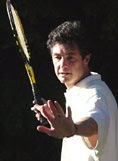 By Eddie Pasternak

Free Clinics with Eddie
Join USPTA Elite Professional Eddie Pasternak for free one-hour tennis clinics at The Hills! Eddie has taught tennis for over 25 years and has been sought after by clubs and resorts across the world, including France and Jamaica where he previously worked as a Tennis Instructor. Eddie has also worked with professional Tennis players, such as former pro Brad Gilbert. Eddie is most thrilled to be a part of a Tennis player's progression, and be able to see the change. Eddie leads clinics each month for adults that address all skill levels. Clinics are held at 12pm on Manzanita court. If it's raining on one of the Clinic dates, the clinic will be held either the next day or the following weekend.
>> Saturday, October 22nd Beginner's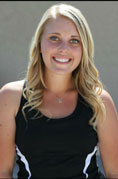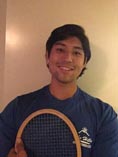 Free Clinics with Lexi and David
David and Lexi will be teaching a free kids tennis clinic in the month of October. The date is Saturday, October 22nd, from 11am to 12pm on the Manzanita tennis court. Ages 5-12 are welcome! Please wear comfortable shoes and clothing and don't forget to bring a water bottle!


GROUP FITNESS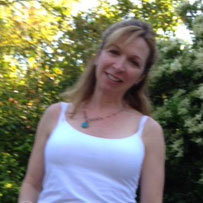 By Angelique Pine

Express yourself - in Sculpt Express!
Our newest class addition, Sculpt Express, has been a success! Great job to all of you early risers! I hope to continue seeing so many participants. Also, by now the members signed up for the Group Exercise survey should have received it in an email. Thank you for agreeing to take part in our survey and giving us your feedback. Your input is valued and appreciated. Happy Halloween!

Happy Halloween Zumba fans!
Come join us for an extra special Zumba class! Maria and I (Angelique) will be joining Vanessa for this year's Halloween Zumba this Thursday, October 20th, at 7-8pm (regular Zumba time). You don't want to miss this one! Hope to see you there!