Dear Members:

As we put a wrap on another great year at the club, and on behalf of the entire staff at The Hills, I want to wish you all the best in the New Year.

I mentioned in my last letter that the café is closed for the winter. But we are looking forward to re-opening in April with some exciting new menu choices including organic options and "recovery shakes" to follow up your workout!

Also, don't miss the chance to save some money by pre-paying your full-year dues before January 31. Please call or stop by the front desk to make arrangements.

It's time for New Year's resolutions, and the best way to get started on a new fitness routine is to schedule an orientation with Jeff Allen or Meredith Thomason. Trust me, these guys will put you on the right track, keep you motivated, and celebrate your progress. It's a sure way to make your goals a reality in 2014!

As of January 1, your account is credited with 15 fresh guest passes so it's free to host your friends and extended family at the club. As always, we don't honor these courtesy passes during our busy summer months, June through August. But you can always pay the standard guest fees, year-round.

Finally, as a matter of hygiene and courtesy, a reminder that it's required to shower before entering the hot tubs or pools. While our water filtration systems use advanced technology to combat bacteria and other pathogens, they are not designed to handle many of the personal products we all use every day – including hair conditioners, fragrances and body lotions. Please help us cooperate with this Health Department mandate.

Many thanks for all of your helpful comments and here's to making 2014 an even better experience at The Hills!

To your health,
Ernesto



Calendar of Events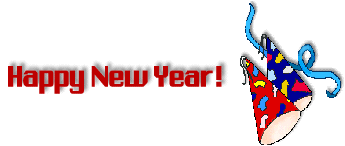 Tuesday, December 31
Club open until 4pm; Abbreviated group fitness schedule: Spin/sculpt with Birgitte at 1130am – last class of the day!

New Years Day, January 1
Club closed. Happy 2014!

Friday, January 31
Deadline to save by pre-paying your 2014 dues.


Programs & Announcements
Personal Training for Young People
Our esteemed Personal Training Director, Jeff Allen, introduces several exciting new programs aimed at improving young people's general fitness and sports performance, all described below. Contact Jeff at [email protected] with questions about fees and schedules -- he can offer more flexible "per session" pricing in many instances.


Sports Cross-Training for Kids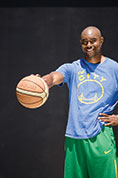 Led by some of the Bay Area's top sports trainers, this program meets three times a week and covers the fundamentals of several different sports. Get your kids (ages 6-10) ready for spring sports with expert coaching and conditioning from our pro trainers:
Ryan Head, collegiate football player and trainer for the Oakland Raiders and Cal Bears
Robin Hood, pro basketball player and instructor at several clubs around the Bay Area
Jeff Allen, The Hills' training leader, proven motivator, and Tae Kwon Do sensei
Tuesdays, Wednesdays, Thursdays; 4--5pm
Starts January 14
$150 per month ($10 discount for additional children)


Strength & Body Shaping for Teens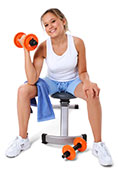 Focus on body sculpting for 15 to 17-year olds. Add definition and strength to muscles and reduce body fat. Work on that six pack and sculpt an enviable physique. Intense and rewarding!
Mondays and Wednesdays, 6-7pm
Starts January 6, running through April 2
$180 per month
$510 for three months
Swim Fit Program for Youth

Full-body, cross-training exercises to reduce fatigue and injuries. Under the supervision of our swim coaches, strengthen the muscles needed to handle the rigors of competitive swimming. Also build conditioning needed for peak performance in other sports.
Tuesdays and Thursdays, 5-6pm (Two 30-minute sessions)
Starts January 14, running through April 3
$60 per month (one time per week)
$90 per month (twice per week)
$250 for three months
Body Transformation for Young Adults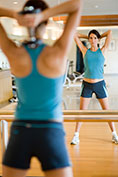 Rise and shine in order to achieve a total body makeover through proper nutrition and cardio work. Define muscles, add strength, and reduce body fat. This program is intense but rewarding; designed for ages 18 and over.
Workouts are Mondays through Thursdays, 6–7am
Plus three nutritional classes (Times and Dates TBD)
Classes start January 13, running through March 6, 2014
$750 ($23.50 per session)
Ballroom Dance
Returning in January, a fun and fitness-building dance class with Domonick! We'll focus on Tango. All skill levels welcome! For more info, look for flyers posted at the club or contact [email protected].

Eight Friday Evenings – Child Care Available!
Starting January 10
6.30--7.30pm
Schedule Changes for Group Fitness
We are moving or cancelling a few classes due to member demand and enrollment patterns. Please note these changes, effective the week of January 6:
Sunday Zumba is moving to Monday mornings at 10am. Join Angelique in this new time slot.
Monday afternoon Zumba is now becoming a Nia class, at the request of many members. Join instructor Laura Geduldig for Nia Mondays at 5pm.
Due to lack of attendance, Wednesday Salsa classes are cancelled.
Pilates Weight Loss & Wellness

New for 2014, the Pilates staff is offering a complete new approach to your health and well-being.
First, get your metabolism revving and calories burning on the Cardiotrampoline Pilates reformer. This engages your core with a high-intensity, low-impact routine.
Next is 30 minutes of full-body strength and core training on the Pilates reformer.
Plus, each week you get a personalized half-hour meeting with The Hills' Nutritionist Bronwyn Schweigerdt. Talk about your individual goals, meal plans, pitfalls, challenges and favorite foods.
Finally, nourish your mind! We use focused breathing techniques, mindfulness and relaxation to help the body shed stress and unwanted pounds. Led by Therese Brewitz, MS Psychology, Pilates Instructor.
$425 for four weeks, including two Cardiotrampoline classes per week, weekly nutrition counseling and a weekly "Nourish your Mind" class.


Pre/Post Natal Pilates with Caitlin Smith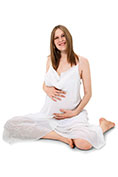 Preparing for a birth or looking to regain strength post pregnancy? Pilates is one of the best exercises you can do. It's great at building core strength in your abdominals, back, and pelvic-floor muscles to support a more comfortable pregnancy and delivery. Pilates is also incredible for helping new moms get their figures and strength back. Caitlin Smith is a certified Pilates trainer and doula. She specializes in women's health and sports rehab. Classes begin in January.

Fridays, 5-6pm in the Studio
$130 for four classes, $45 drop-in


Pilates for Runners Workshop is Back

Caitlin Smith, Pilates Instructor and Ultra-race Champion, shares tips and ideas about staying injury free and building your performance. Beginners and serious runners alike will benefit. Class starts January 18.
Four Saturdays, 1-2pm
$130 for four classes, $45 drop-in

To sign up, click on our scheduler Hills Pilates Scheduler.
For specific schedule info and other questions about the Pilates programs, contact [email protected].