Update from Our General Manager
Dear Members:

As summer approaches, we are preparing the club and planning programs for the busiest time of year. When the club is operating at full capacity, it's very important to observe our rules and regulations. I have a few reminders to communicate today, but if you ever have a question about the club's policies you can always refer to the guidelines available on our website.

Above all, we ask parents to supervise their children in all areas of the facility. For safety's sake, we do not allow children under the age of 14 to swim or play on the pool deck without an adult's immediate presence.

In consideration of other members, please supervise your children in the locker rooms and showers as well. Kids age five and over must use the gender-appropriate changing room and shower. Also, cell phones are strictly prohibited in the changing areas.

Like our hot tubs, the saunas are intended for relaxation and quiet enjoyment. Please don't leave clothing or towels in the sauna, or use these areas as "changing rooms." Our staff will be checking for unattended items in the saunas, as well as on the floors and benches in the locker rooms, which will be removed to the lost and found.

Finally, now is the time to register your children for our summer activity camp and swim lessons. Our weekly camp sessions are filling up fast, so find registration links on the home page of our website or ask the front desk for an application form.

With your cooperation and consideration of other members, I know this will be a wonderful summer season!

To your health,

Ernesto Chamorro
General Manager


Programs & Announcements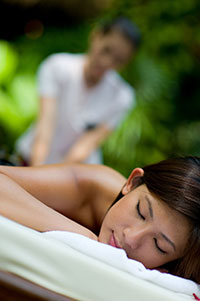 Try Thai Massage
Now the Hills offers Thai massage. It's passive stretching and bodywork that produces amazing results. It's interactive exercise and relieves stress, tension, tight muscles and promotes energy and vitality. You wear comfortable clothing while the therapist gently positions you and applies pressure on trigger points. Great for injury prevention, increased flexibility and overall wellness. Schedule online at Hills Pilates Scheduler or contact [email protected].
> $85 for a 75-minute session

Meet Massage Therapist Patricia Brown
Not only an expert of Thai massage therapy, Patricia is a certified STOTT Pilates instructor and an ACE-certified personal trainer. She's been a competitive bodybuilder, and once owned her own gym in Chile. You're in good hands with Patricia, who developed her massage expertise with Richard Gold and at the Thai Massage School Shivagakomarpaj (Old Medicine Hospital) in Thailand.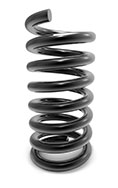 Pilates Puts Spring in Your Step
Pilates training on the reformer and other equipment is amazingly safe and effective due to its spring resistance. Instead of lifting a bulky weight, you work against a smooth spring load that both challenges and supports the body in all planes. You gain long and lean body mass and build deep core strength. Did you know we offer free Pilates reformer trials for new students? The next introductory class is Saturday April 5, 9-10am with STOTT certified Pilates instructor Yulia Wynn. Email [email protected] to sign up.

New Pilates Reformer Is Coming
Due to the ever increasing popularity of our reformer classes, we are acquiring a new STOTT Pilates reformer. During peak times students may be turned away, but we now hope that with new equipment on its way, we can better accommodate new and existing clients. See you in the studio!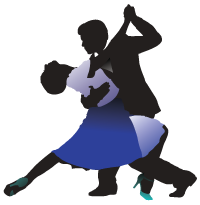 Ball Room Dancing
Domonick is starting a new ball room dance class series with a Rumba theme! This eight-week series offers a great workout and is a lot of fun. Sign up at front desk to reserve a spot.
> Friday Evenings, starting April 11, 6:30-7:30pm
$120 (Non-members: $136)

Two New Classes
We've recently added a couple of new group classes to the schedule.
> Join Angelique for Zumba toning: Wednesdays, 7-8pm
> Practice your yoga with Miriam: Tuesdays and Thursdays, 1pm

Functional Fitness Package Pricing
Purchase a monthly pass for Functional Fitness at a flat fee of $150 and join in up to 13 scheduled classes each month. (Formerly, we offered a 10-pack for $15 per session.) For $80, we also offer a four-days/per-month package. This way, we can avoid cancelling classes for low attendance, and you can choose the sessions you prefer. Or drop in to a class anytime for $25 ($30 for non-members). Contact Jeff at [email protected] with questions.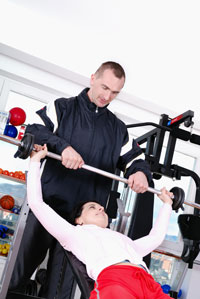 New Personal Training Rates
Effective in June, new prices for Personal Training will be $95 per session or $850 for a 10-pack. Non-members are $114 per session and $1020 for a 10-pack. Note that training rates for Seniors, Youth, and Semi-private classes will remain the same.

Tae Kwon Do Pricing
Also in June, we are introducing new rates for Tae Kwon Do, allowing attendance once or twice per week. Like our Functional Fitness approach, we are moving to a flat-rate structure. For members, TKD will be $75 per month. Non-members are $85 per month.