UPDATE FROM OUR GENERAL MANAGER
Dear Members:

This is the week summer really gets into gear at the club – with the beginning of our summer activities programs for kids. If you are looking to get your children into one of our weekly camp sessions, or perhaps a series of swim or tennis lessons, we still have room in most activities. You'll find links to more information and registration below.

With more kids around the club during the days, I want to remind everyone about etiquette in and around the locker rooms. Privacy is expected by all members, so please don't peek in or shout through the doorways looking for your child; and please don't bring or send children over the age of four into gender-opposite showers or changing rooms.

Speaking of lockers, you'll notice we've installed new digital-lock storage cubes just outside the changing rooms. These are free for you to use while you swim or work out. With this extra storage, there's no reason to leave personal possessions on the floor or on the benches inside the locker rooms. Please instruct your children and guests to observe this courtesy. Our staff will patrol these areas and remove unattended items to the new storage cubes (leaving them unlocked).

As you know, when the weather's warm the club can get very busy. That's why we request that you call ahead anytime you plan to have a party or visit the club with six or more guests. We cannot accommodate unanticipated groups of this size – it creates safety and parking issues, and diminishes the club experience for everyone.

Finally, thank you for cooperating with our new rules around the diving board and deep end of the pool. These safety rules are posted near the board and on our website. Also, our lifeguards are empowered to close the board to allow free swimming at their own discretion. Please watch your children at all times and follow the guards' directions.

I hope your summer is off to a good start and I look forward to seeing you at the club soon.

To your health,
Ernesto Chamorro



PROGRAMS & ANNOUNCEMENTS
Summer Activities Registration
Don't forget to sign up for our summer camps, swim and tennis lessons. On our website, you'll find a Summer Youth Programs brochure and online registration is available. We have a wide range of activities available for kids from 6 to 15. All sessions are currently open but some are close to filling up. We will post any closed sessions on the Kids page of the website.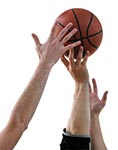 Weekly Pick-up Basketball
Starting June 24, enjoy a "gentleman's game" with three to five players on a side depending how many people show up (women players welcome of course!). Call your own fouls, losing team rotates out.
Tuesdays, 6-8pm


Hills Basketball Tournament
From June 24 through August 7, The Hills is hosting a 3-on-3 basketball league for all abilities. The Hills Basketball League (HBL) culminates with a Tournament of Champions to crown the kings of the court! Sign-ups will be accepted on an individual or team basis. Individuals will be matched by skill to create competitive flights of younger players and adults. Trophies and prizes!
Youth Bracket (ages 5-15); Tuesdays, 2:30pm
Adult Bracket (16+); Saturdays, 9:15am
$250 per team entry fee




Kids Sport Tour
For ages 6 to 12 years, the Tour is fun and exercise aimed at improving sports skills through a variety of "theme-weeks." Different sports and creative activities to heighten your child's familiarity and love of sports including basketball, tennis, kickball, tee ball/baseball, soccer, pickle ball, numerous cooperative and fitness games.
June 24 through July 31
Tuesdays and Thursdays, 1–2pm
$180 ($10 off for additional siblings)
Drop-in $30
Non-members, 20% higher




Pre-Competition Swim Team
We still have spots on our Manta Rays and Tidal Waves swim teams for swimmers ages 4-8. The kids learn swimming skills and basic team etiquette in a supportive group environment. We meet on Tuesday and Thursday evenings throughout the summer. More information, exact times, and prerequisites are outlined in the Pre-Competition Swim Team brochure online.


New Barre Class
A beautiful new barre just arrived! Added to the existing barre along the windows, we will be able to accommodate more students in two classes each week.
Mondays with Therese, 4-5pm
Thursdays with Ruby, 6-7pm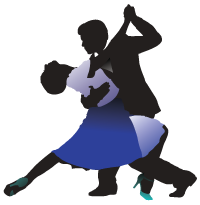 Ballroom Dancing with Domonick
New class starting this week, with a focus on the Swing style. Please email Domonick for more details and to sign up: [email protected].
Eight Friday evenings, 6:30-7:30pm


Meet Our New Tennis Instructor
The Hills welcomes Jasmine Martinez as a summer tennis instructor. Jasmine currently plays for the Holy Names University tennis team and was a highly ranked player among California junior colleges. She is an international relations major and serves as president of the college's Red Cross Club and as secretary of the Student Athletic Advisory Committee. Her favorite player is Li Na. Email her to reserve a lesson time at [email protected].