eNews from The Hills April 30
UPDATE FROM OUR GENERAL MANAGER
Dear Members:
It's hard to believe it's May already! Accordingly, we've been busy planning for the summer season ahead.
One sign of summer is the re-opening of the café on weekends starting May 3, from 12noon to 7pm. Effective June 1, the café will operate on a regular summer schedule, 11am to 8pm.
I am excited to report that we recently hired a new chef, Robert Muscat. I hope you will welcome him to The Hills. Rob brings his experience as an executive chef with SYSCO Foods, and has helped out at numerous special events at the club in the past. He promises some light and healthy additions to our traditional club menu. Please stop and enjoy one of the new menu selections including Panini-style sandwiches, salmon and grilled-veggie salads, and healthier choices for kids. Plus some yummy new dessert choices! We need your support to make the café operation a sustainable success.
Also, we'll be installing new day lockers near the pool deck in mid-June. This will alleviate crowding inside the locker rooms and provide a convenient space to secure your personal belongings while you swim or work out.
A big part of our summer preparations is focused on safety and courtesy. You'll notice new signs around the club that serve as friendly reminders for members and their guests. Please observe these policies and let us know if you have ever have concerns about the club's
rules and regulations
.
Another issue I want to clarify is that we cannot accommodate dogs at The Hills. Previously, you may have leashed your dog in front of the club, but we cannot allow this any longer. This becomes a problem when more than one dog is present and it obstructs access to the front doors and bike racks.
Finally, save the date for our annual summer kick-off event on Memorial Day – Monday, May 26. Count on some live music outdoors and a special BBQ lunch menu. We're still working on the menu and pricing, so I'll update you with more details soon.
We are looking forward to a wonderful summer season. Thanks for your cooperation and feedback.
To your health,
Ernesto Chamorro
General Manager
CALENDAR
Saturday May 3
Cafe Re-opens (limited hours and menu)
Free Pilates Introductory Class (Contact
[email protected]
)
Saturday May 24
Lifeguards Back on Duty

Monday May 26
Memorial Day Party at The Hills
PROGRAMS & ANNOUNCEMENTS
Personalized Swim Coaching

Want to develop a better swim routine? Need some advice? Let our certified swim instructors improve your swim fitness with a customized workout. In a weekly on-deck session, we'll provide guidance and techniques to improve your swimming experience. This is a perfect option for triathletes looking to build their swim performance. Check the
Aquatics section
of our website for schedule and registration.
> "Tune Up" Package (Four sessions): $140
> "Championship Training" (Eight sessions): $245
Summer Lifeguard Schedule

Our trained and certified lifeguards will be back on duty starting May 24 through September 28. Here's the schedule:
Weekends & Holidays (Memorial Day, Fourth of July, Labor Day): 11am – 7pm
Weekdays:
June 2 – 13, 4pm – 7pm
June 16 – August 22, 10am – 7pm
August 25 – 29, 4pm – 7pm
Group Fitness Highlights

We have many group-fitness classes, including options in different styles of yoga. Please try something new! With our wide variety of classes, there is sure to be a routine that's new to you. Check the
Group Fitness schedule
for classes and times. Here's a recommendation:
> Zumba Toning with Angelique
Wednesdays at 7pm
Pilates Puts Spring in Your Step
Pilates training on the reformer and other equipment is amazingly safe and effective due to its spring resistance. Instead of lifting a bulky weight, you work against a smooth spring load that both challenges and supports the body in all planes. We offer free Pilates reformer trials for new students. The next introductory class is Saturday May 3, 9-10am. Email
[email protected]
to sign up.
Try Thai Massage
Now The Hills offers Thai massage. It's passive stretching and bodywork that produces amazing results. It's interactive exercise and relieves stress, tension, tight muscles and promotes energy and vitality. Great for injury prevention, increased flexibility and overall wellness. Schedule online at The Hills Pilates Scheduler or contact
[email protected]
.
> $85 for a 75-minute session
Pilates Teacher Training

At The Hills, you can become a certified STOTT Pilates instructor, the most reputable school of Pilates worldwide. Our mat-training program starts on June 7 and gives you the tools to teach group classes or one-on-one, with and without props. For more information, please contact
[email protected]
.
Kinderdance Summer Camp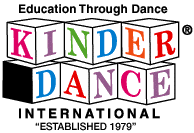 Designed for 3-to-5 year olds, with fun themes like Dancing at the Beach, Dancing with the Animals A-Z, and Dancing on a Jungle Safari! An engaging, musical experience that blends physical and creative development with preschool-education concepts. We incorporate colorful props, music and dance moves. Children learn the basics of tumbling, floor gymnastics, ballet and tap, while free-movement is fostered in imaginative realms like the sea and jungle. Kinderdance teaches to the "whole child," building self-esteem through positive reinforcement, encouraging new levels of physical development, and stimulating the brain with colors, shapes, letters and numbers.
For more information, contact
[email protected]
or sign up online:
Summer Dance Camp registration
> Six one-week sessions, Monday through Friday
Starting June 23 through August 8, 9:30am -11:30am
(Note: No camp June 30-July 4)