eNews from The Hills May 16
UPDATE FROM OUR GENERAL MANAGER
Dear Members:

With the summer-like weather we've seen this past week, the number of people visiting the club is way up. To preserve an enjoyable experience for everyone, we are thinking about ways we can reduce the influx of guest visitors during the busy months ahead. This may mean changes in our guest-pass policy or other measures to minimize crowding. Please stay tuned.

To better accommodate you, we've added two new cabanas on the pool deck and also installed a few new barbeque grills. The cabanas provide a shady area for families and friends to relax at poolside, and soon can be reserved via our website. Please contact Jeni at [email protected] to obtain a username and password to access your account online. See below for other policies about cabana reservations.

Of course when it's hot and the club is operating at full capacity, it's critically important to observe our safety and courtesy rules. Please make sure your children and guests follow our rules and observe posted regulations. To help out in this regard, we will designate an employee to monitor the pool deck in addition to our lifeguards (on duty as of May 24). If you ever have a concern about a safety issue or our regulations, please let us know.

Sometime next month, we will install new day lockers just outside the changing rooms. These storage units will have weather-proof digital locks and we hope they reduce crowding and clutter in the locker rooms. Also note that we are making improvements in the clubhouse to isolate the child care center from the exercise studio above. No classes will be held on May 21 or May 22.

Don't forget to mark your calendar for our summer kick-off event on Memorial Day, May 26 from 12noon to 3pm. We'll have music and a special BBQ lunch. Call the front desk to reserve your meal (339-0234, ext. 10), and you'll be automatically entered to win some great prizes like a free Pilates session, swim lesson or a massage!

Thanks for your cooperation and helpful feedback.

To your health,

Ernesto Chamorro
General Manager


CALENDAR
Wednesday May 21 & Thursday May 22
Clubhouse Closed for Construction -- No Classes



Saturday May 24
Lifeguards Back on Duty

Monday May 26
Memorial Day Party at The Hills
RSVP for BBQ Lunch at the Front Desk
No Fitness Classes on the Holiday


PROGRAMS & ANNOUNCEMENTS
The Hills Café Is Open!

Enjoy a snack or delicious meal on weekends from 12noon to 7pm. Effective June 1, the café will operate on a regular summer schedule, 11am to 8pm.

Cabana Reservations
You can reserve a cabana for two hours, free of charge. Please stop by or call the front desk three days in advance to book your slot. For a large party, you can arrange a four-hour private reservation for $150. These reservations can be made 30 days in advance. By June 1st, we'll accept these reservations online only. Contact [email protected] with questions.


Sports Tour for Kids

Encourage your kids, ages 6 to 12, to join us for fun and exercise while we develop skills in a range of sports activities. All-around athletic conditioning to get them ready for the upcoming season. Six-week program begins June 3.

Tuesdays & Thursdays, 1-2pm
$180, $10 discount for siblings (Non-members $220)
Drop-in $30 (Non-members $35)


Try Our "Super Fit" Program
A focused, high intensity workout in less than 45 minutes. Program runs for six weeks, beginning June 4.

Mondays & Wednesdays, 6am
Saturdays, 8am
$199 (Non-members $240)
Drop-in $30 (Non-members $35)


Also Coming in June
We're planning a "bracket-style" 3-on-3 basketball tournament for kids and adults. Also stay tuned for details about our TRX Boot Camp. Contact [email protected] or call 510-339-0234 ext. 18 for more information or watch for the June 1 newsletter.


Kinderdance Summer Camp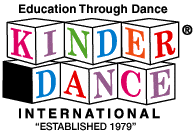 Designed for 3-to-5 year olds, featuring songs and dances from the hit musical "Frozen" and fun themes like Dancing at the Beach, Dancing with the Animals A-Z, and Dancing on a Jungle Safari! An engaging, musical experience that blends physical and creative development with preschool-education concepts. We incorporate colorful props, music and dance moves. Children learn the basics of tumbling, floor gymnastics, ballet and tap, while free-movement is fostered in imaginative realms like the sea and jungle. Kinderdance teaches to the "whole child," building self-esteem through positive reinforcement, encouraging new levels of physical development, and stimulating the brain with colors, shapes, letters and numbers. For more information, contact [email protected] or sign up on our website: Kinderdance Summercamp

Six one-week sessions, Monday through Friday
Starting June 23 through August 8, 9:30am -11:30am
(Note: No camp June 30-July 4)


Pilates Teacher Training
At The Hills, you can become a certified STOTT Pilates instructor, the most reputable school of Pilates worldwide. Our mat-training program starts on June 7 and gives you the tools to teach group classes or one-on-one, with and without props. For more information, please contact [email protected].


Summer Lifeguard Schedule

Our trained and certified lifeguards will be back on duty starting May 24 through September 28. Here's the schedule:

Weekends & Holidays (Memorial Day, Fourth of July, Labor Day): 11am – 7pm
Weekdays:
June 2 – 13, 4pm – 7pm
June 16 – August 22, 10am – 7pm
August 25 – 29, 4pm – 7pm


Group Fitness Highlights
We have many group-fitness classes, including options in different styles of yoga. Please try something new! With our wide variety of classes, there is sure to be a routine that's new to you. Check the Group Fitness schedule for classes and times.

Class Cancelled
Zumba Toning on Wednesdays will be discontinued.