UPDATE FROM OUR GENERAL MANAGER

Dear Members,
January was exciting here at the club thanks to passport participants getting their cards checked off for completing various activities. It's fun to see the different items that members have been participating in. Hopefully February will be just as exciting with all the new challenges that it brings. If you missed January's program, don't worry, it's not too late to start the Passport program! You can still receive discounts for February and March. Pick up your passport at the Front Desk today. It's rewarding to receive money for working out at the club. Read below for more details about the Passport program.
Aside from the new challenges on our Passport program, February is the month to spread the love. Many of you have expressed how much you appreciate the staff so we thought it would be a fun idea to allow you to show it. Our theme this month is "Spread the love": you will see boxes around the club where you can write a note to a staff member that you appreciate. We will post these around the club as decorations for the month of February and Valentine's Day which is around the corner.
Also this month, we're hosting our second Family & Friends movie night on Saturday, February 11th, starting at 6pm. Don't forget to sign-up! This is a great time for family and members to come and hangout at the club and watch a fun movie together. Popcorn machine will be popping!
In other news, we are still slowly progressing through our permitting process. Currently we are waiting on drawings and plans to be finalized for submittal to the building department now that our initial approval from the county has taken place. We are hoping that the tennis court lights will be the first and easiest project and that it will be completed by spring.
Lastly, for those who have been eagerly awaiting another appearance from Eddie Pasternak's jazz band, the wait is over. Mark your calendar for this year's spring jazz event, "Spring has Sprung", on March 10th. Eddie Pasternak, Roger Glenn, Marco Silva, and Akira Tana will be delighting us with some amazing jazz numbers while you feast on a wonderful dinner. There are a limited number of spots and the last two music events at the Hills sold out so be sure to get your ticket ASAP.
Until next time, to your health and happiness,
Derek
PROGRAMS & ANNOUNCEMENTS

By Amelia Broadhurst
Join us at our next Family & Friends movie night
Our next family and friends movie night is coming up, Saturday, February 11th at 6pm and this time we'll be showing The Secret Life of Pets. If you're new to the club or at least our movie nights, we have a projector and screen that we'll set up in the Clubhouse along with complimentary popcorn. We have yoga mats for comfort, however they're limited, so please feel free to bring your own pillow, blanket, mats, etc. If you have any questions or would like to sign-up, please call the Front Desk.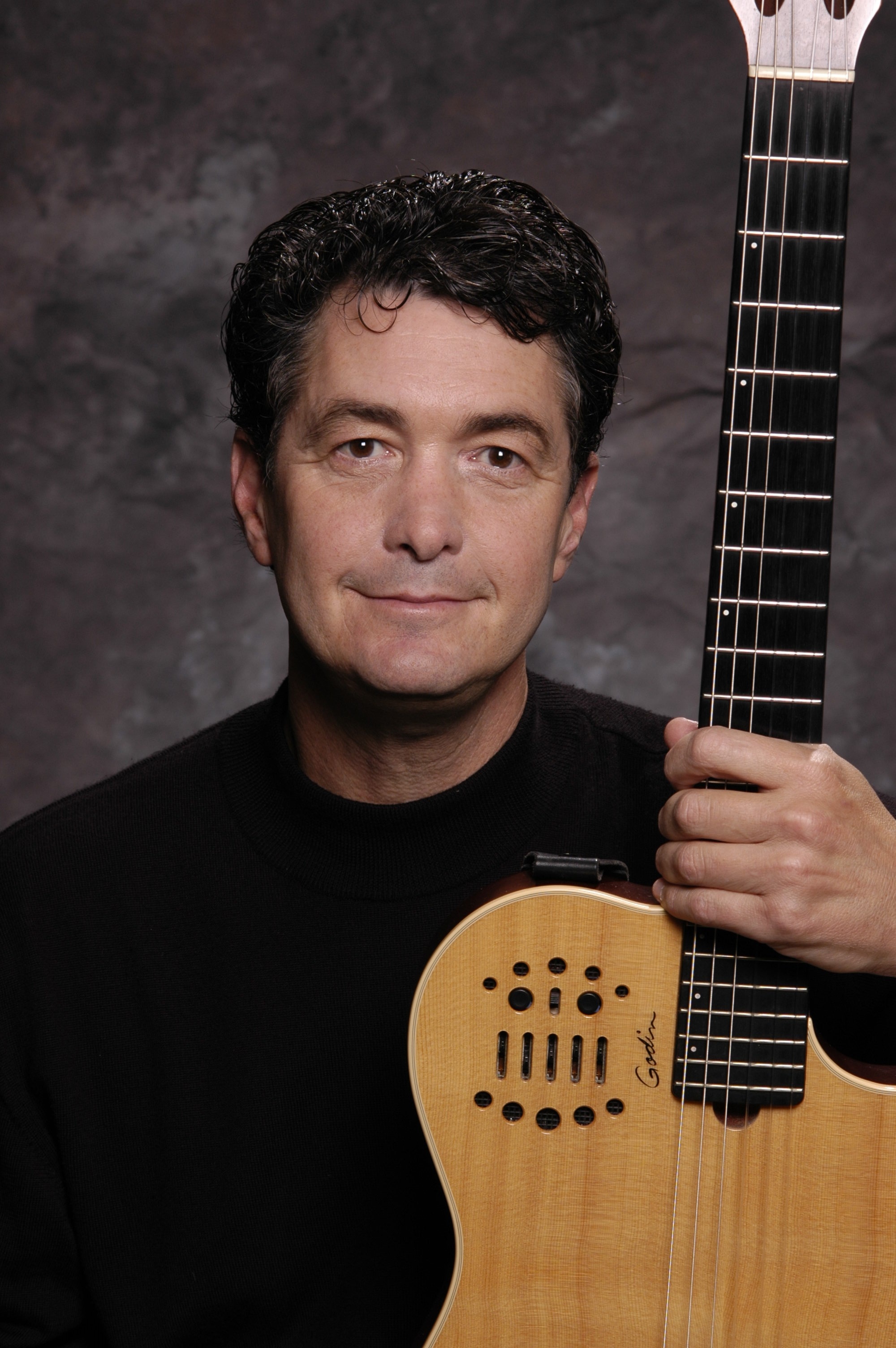 Celebrate the beginning of Spring
March 10th will be our first jazz event of the new year, featuring Eddie Pasternak and his band: Roger Glenn, Marco Silva, and Akira Tana. You may remember some of these names from one of our jazz events last year. By popular demand, they're back! We're calling this event "Spring has sprung". As always, The Hills will provide dinner, and a complimentary wine tasting may be provided. Doors open at 6:30pm and dinner starts at 7pm. Tickets for our last two events sold out so be sure to contact the front desk NOW and reserve your seats. Tickets will be $30 per member and $35 per non-member (does not include tax). More information such as the menu and artist backgrounds will follow in the next newsletter so keep an eye out!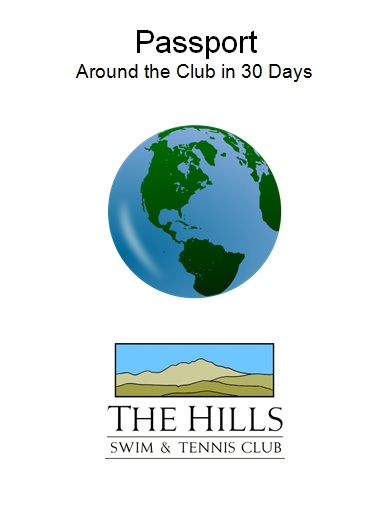 Get your February 90-Day passport
It's not too late to start the 90-Day passport program! You can still receive discounts for participating in February and March. For those that are new to the club, our Passport program is an incentive-based program that encourages you to try some new activities in the New Year! Complete at least 12 different activities in any of the first three months and receive a $20 credit for each month (up to $60) on your account. Complete 12 activities during each of the three months and you will be entered to win the Grand Prize of a $250 account credit. Staff members will date and initial completed activities, one per visit. Ask the front desk for your Passport and get started today!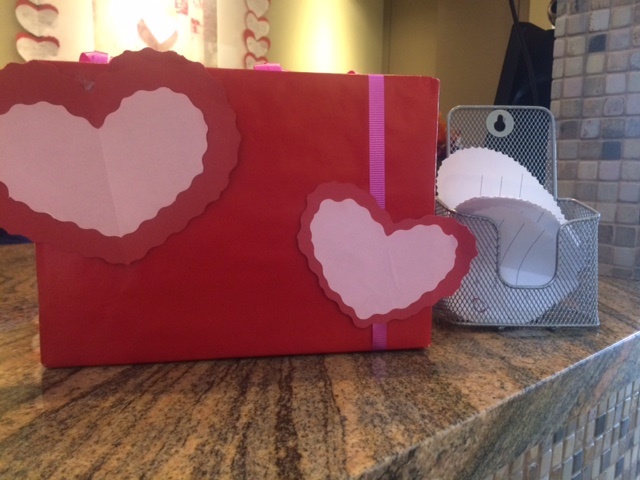 Spread the love
This month we're spreading the love with notes of appreciation for your favorite staff members. We've placed hearts and valentine's day boxes around the club for you to let your instructors and staff know what you're thankful for. It's always nice to receive words of encouragement. Such a gesture goes a long way towards making someone feel good and it's often this small act of kindness that we take for granted. Now is your opportunity to do some good and let someone know they're appreciated.
SCHEDULE OF EVENTSALL MONTH
PASSPORT PROGRAM
ALL MONTH
SPREAD THE LOVE
Saturday, February 11th, 12pm
- FREE Int/Adv Tennis Clinic
Saturday, February 11th, 6pm
Family & Friends Movie Night
Tuesday, February 14th, ALL DAY
Valentine's Day
Fri., Mar. 10th, 6:30pm
"Spring has sprung" jazz and dinner event
Tuesday, February 21st, 6pm
"It's cool to be neutral" workshop
Saturday, February 25th, 12pm
- FREE Beginner's Tennis Clinic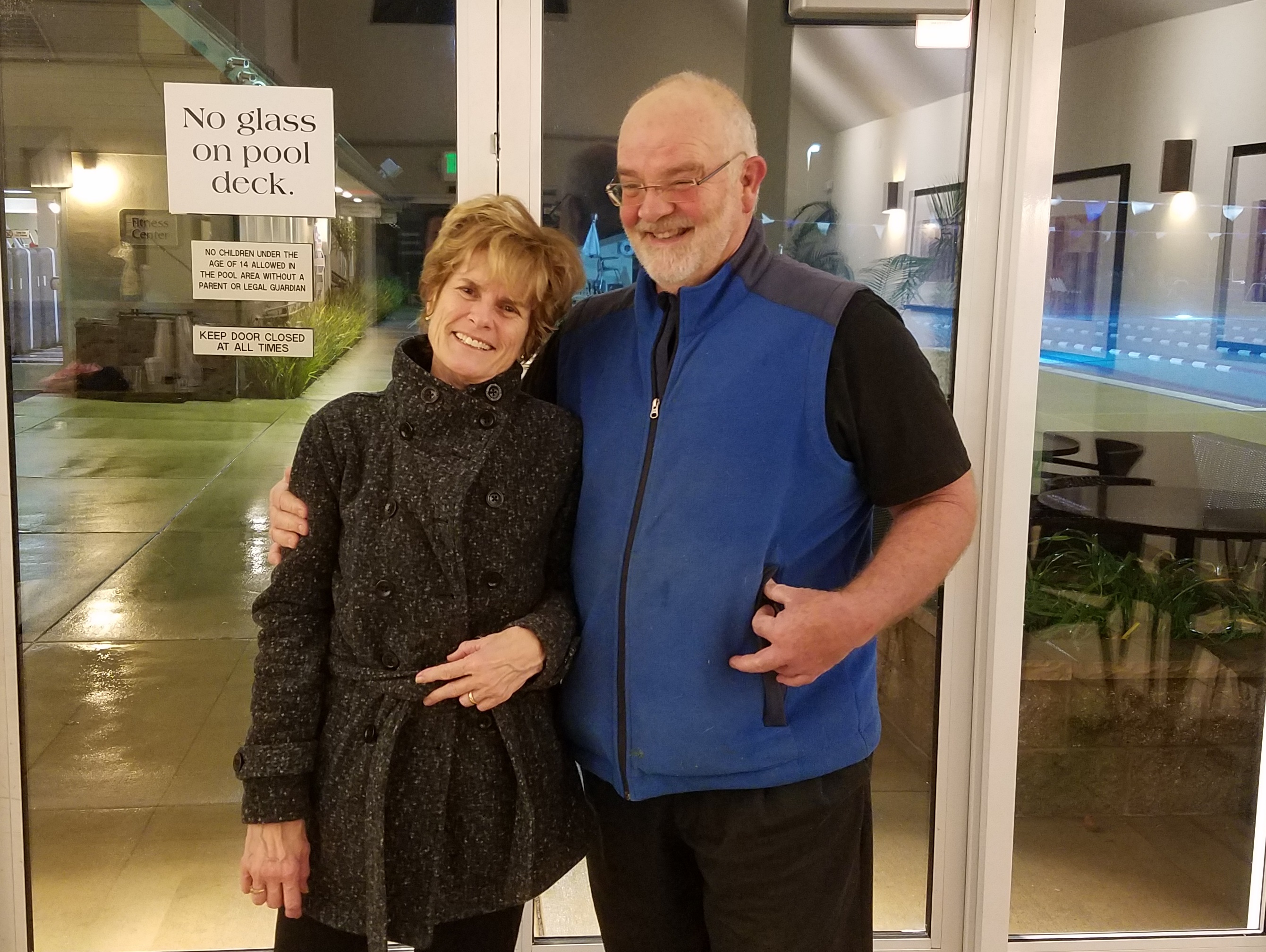 Member Spotlight: The Childress Family
By Anthony Lum
When you hear the word determined, one family comes to mind: Lois and Phil Childress. Lois and Phil have been coming to The Hills for over 30 years no matter what the weather forecast states and for that, they are our member spotlight this month.
Phil recently retired after a long and successful career as a High School Math teacher. During his free time, he likes to spend time with family, do chores around the house, and participate in recreational sports including swimming at our club, and golfing multiple times per week. Lois retired last year from her career as a nurse and is now enjoying the peaceful life after so many years in the hustle of hospitals throughout the Bay. You can find her helping others, exercising, and teaching younger nurses. Lois and Phil have been happily married for over 20 years. Together they enjoy spending quality time with family, going to restaurants, and being active. When you see both Phil and Lois around the club, please acknowledge them for being valued members of The Hills for many years.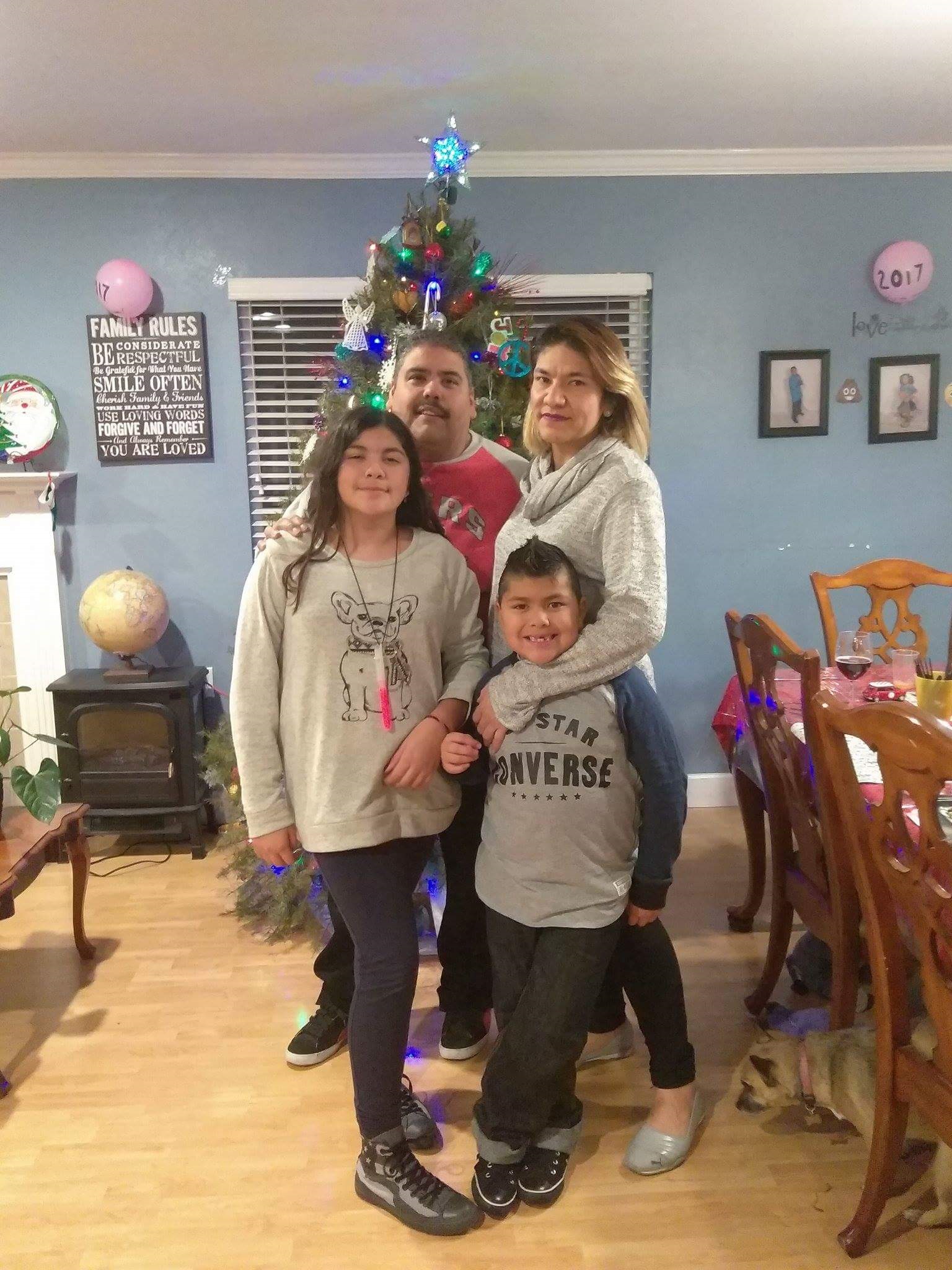 Employee Spotlight: Vanessa Gonzalez
By Anthony Lum
This month we'd like to focus on one of our dedicated employees: Vanessa Gonzalez. Vanessa is our Thursday night Zumba instructor and a motivated fitness professional, making her perfect for this month's employee spotlight.
Vanessa was born in Mexico City as the middle of three children, including two brothers. She became an aerobics instructor at the age of 18, teaching various fitness classes, mostly zumba and step aerobics, while balancing working at a bank. Like many others, Vanessa eventually took an opportunity to leave her hometown for better education and quality of life in the US, and stepped away from fitness for 10 years. Now she is happily married with two beautiful children and keeps updated with the changes in zumba and the other classes she teaches by continuing her education and going to trainings. Since 2013, her schedule has been non-stop as she's taught fitness classes all over the Bay Area.
Some fun facts about Vanessa: she loves strawberry milk, being outdoors with her children, and listening to electronic music. Vanessa is also highly organized: at home her dishes are organized by size, small to large, and utensils placed in one bowl before starting the wash. Her personality is why her classes are so organized and fun! When you see Vanessa teaching her class or walking around the club, make sure you congratulate her for being the employee spotlight this month.
Celebrate February Birthdays!
This month we're celebrating the following employees for their birthdays:
Nicholas Entrekin
Megan Herrick
Mat Lacounte
Amelia Broadhurst
Debora Pulver
Stephanie Murray
Caitlyn Smith
Anthony Lum
Alma Coyotl
Christopher Wong
Please join us in wishing them a "happy birthday" as a thank you for all of their hard work.
PILATES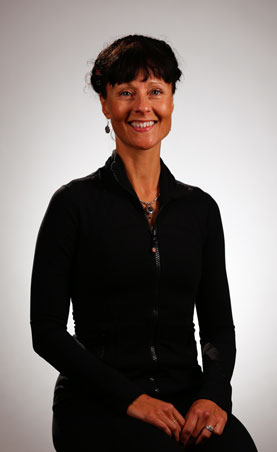 By Therese Brewitz


HAPPY VALENTINE'S DAY from The Hills' Pilates studio!

Treat yourself and your significant other this month: Take a Pilates duet session together! It is one of the best and most effective ways to do Pilates, while spending time together getting healthy and fit. Duets start at $40 per person when you sign up for a series, or drop-in for just $50 per person. Contact our studio for more info:
[email protected]
Or visit our studio schedule here where you can book and pay for sessions:
Hills Pilates Studio scheduler


Come to our February Pilates workshop: "It's cool to be neutral!"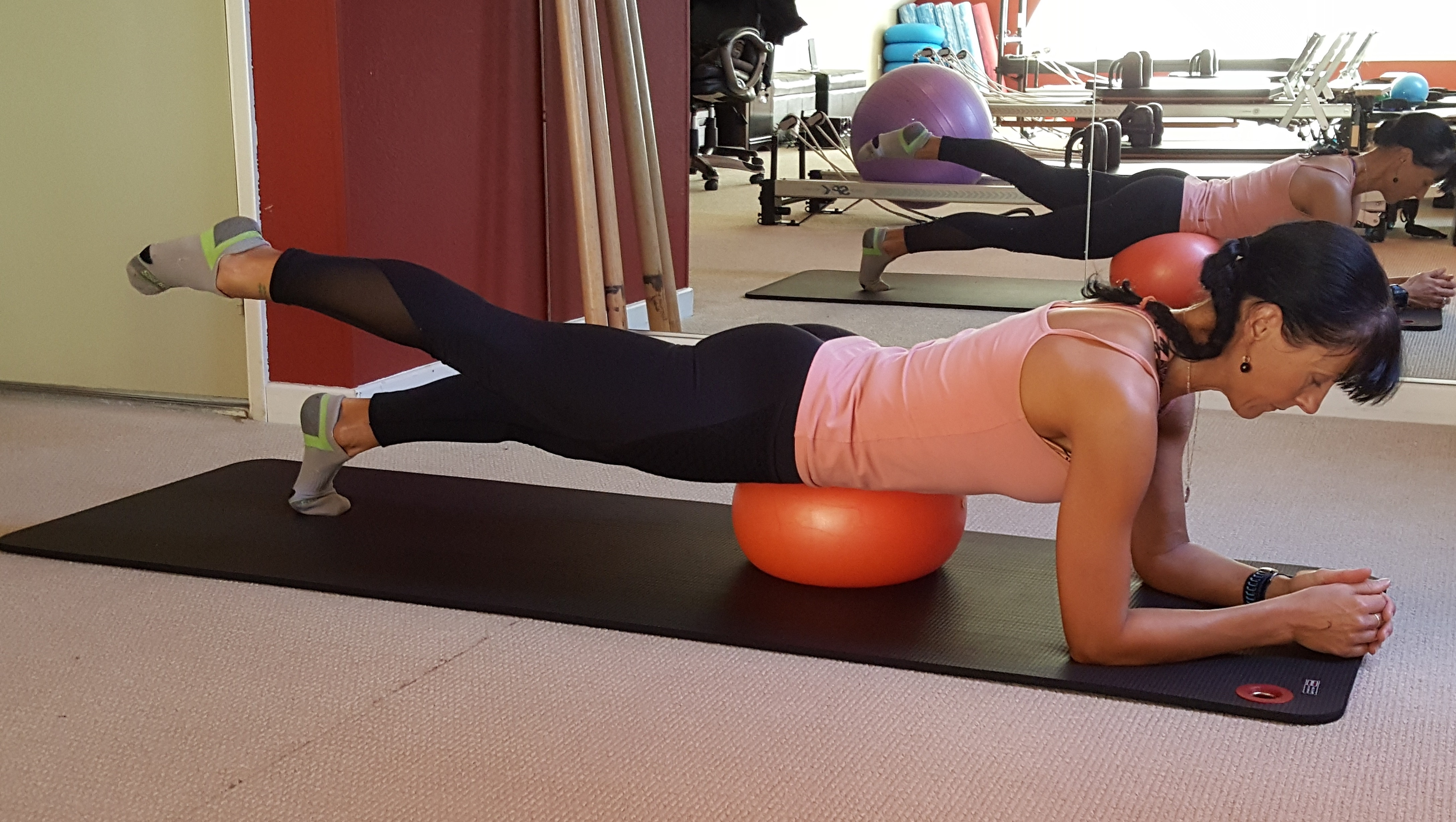 Do you want a stronger core? Are you looking to become more fit? Do you have back problems? 'It's cool to be Neutral' is referring to our neutral spine. Many back problems develop or persist because of poor posture (sitting all day) and faulty movement patterns (doing sit-ups to strengthen the core!). The latest movement medicine shows that doing exercises that keep us in neutral posture can help prevent injury and make us feel better. In this workshop you will get a complete Pilates program including variations and modifications so that you can create a routine that is ideal for you. No previous Pilates experience required. This workshop is also on our February passport - you can get it marked off towards February's discount!

About the instructor: Therese Brewitz, MS, is a STOTT certified Pilates Instructor with in-depth training working with injuries and special populations. Therese has taught Pilates for over 15 years and has been involved in fitness since her early days as a ballet dancer and a competitive runner. She teaches the Better Back Reformer class in the Pilates studio and manages the Hills Pilates program.

When: Tuesday February 21, 6-7:30pm
Cost: $50.

For more info, please contact our studio: [email protected]
To see our schedule and to sign up for classes and services, visit Hills Pilates Studio scheduler.

PASSPORT:
It's not too late to gather points on your Hills Passport. Here's how:
Try our Bosu Pilates class.
Attend any two Pilates reformer classes in 28 days.*
Sign-up for the "Cool to be Neutral" workshop.*
Sign-up for our popular Cardiotrampoline class, Wednesdays at 8am.*
Or sign-up for a private Pilates session.
* Comes with a fee. Please note that all new Pilates studio students are asked to do an intake before attending class. Contact our studio for more info: [email protected].


GROUP FITNESS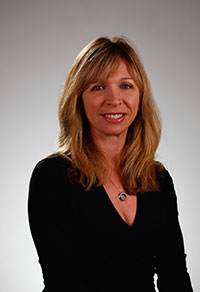 By Angelique Pine

As you begin your workout routine for the new year, why not try the Thursday night Circuit class at 6:00 pm? Virginia has put a new "spin" on this class for a fast paced workout designed to build muscle while you burn calories . She has blended a bit of spin into this circuit class with great results. Come try it.

Our other new classes are Sculpt Express on Wednesday morning with Lily. 7:00-7:30am and Nia on Friday morning with Lorna. 8:00- 8:55 am

Stay posted for what's coming next, and see you in class.

Angelique Pine
Group Exercise Director



PERSONAL TRAINING
March Fitness Madness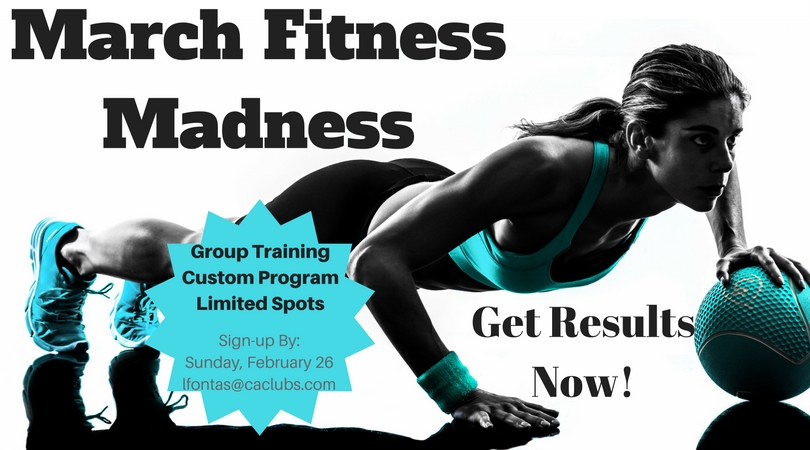 31 Days to get in your best shape yet!

Learn the basics of strength training with this fun and interactive program. Members join Coach Lily for calorie torching circuits and follow a customized program to see results!

Tired of trying fad diets? Sick of feeling like a hamster on a wheel? Join us for a month of tightening, firming and toning!

Limited Enrollment available for this challenge. Minimum 3, Max 6.

$199 special!
TENNIS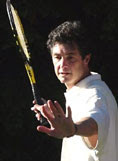 By Eddie Pasternak

Free Clinics with Eddie
Join USPTA Elite Professional Eddie Pasternak for free one-hour tennis clinics at The Hills! Eddie has taught tennis for over 25 years and has been sought after by clubs and resorts across the world, including France and Jamaica where he previously worked as a Tennis Instructor. Eddie has also worked with professional Tennis players, such as former pro Brad Gilbert. Eddie is most thrilled to be a part of a Tennis player's progression, and be able to see the change. Eddie leads clinics each month for adults that address all skill levels. Clinics are held at 12pm on Manzanita court. If it's raining on one of the Clinic dates, the clinic will be held either the next day or the following weekend.
Saturday, February 11th Intermediate/Advanced clinic
Saturday, February 25th Beginner's