UPDATE FROM OUR GENERAL MANAGER
Dear Members,

Big thank you to all you members that have endured sound of construction that has been going on over by the fitness center. The progress is evident and we should have the expansion under roof in the coming days. If all goes according to plan and it never is that easy, we will have it completed sometime in April. The trenching for the Diablo tennis court lights is complete and we are just waiting for the poles and lights to start playing tennis at night at the club.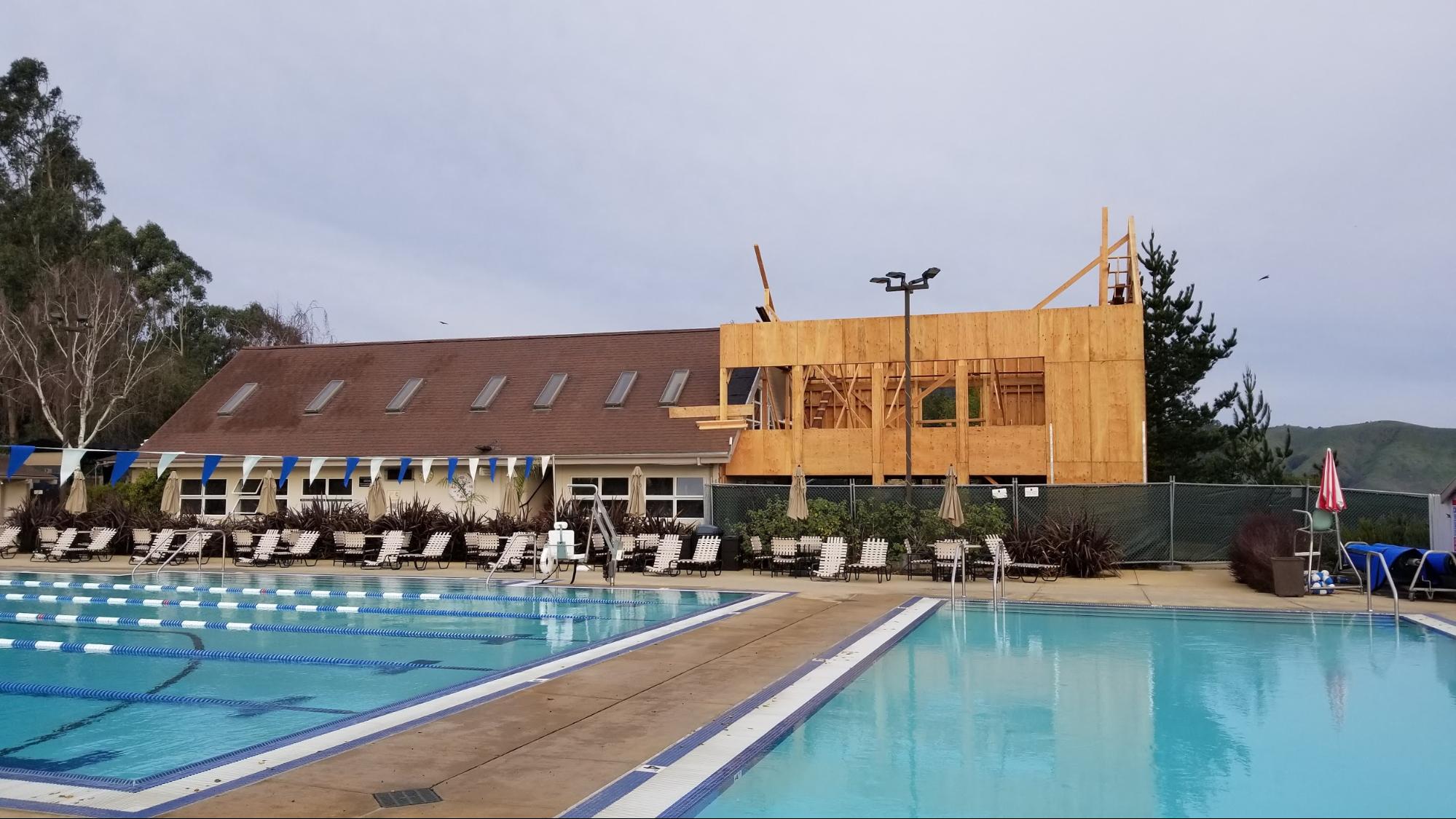 February is our month to show appreciation to the staff. This is the second year for our Spread the Love campaign. You will see red boxes around the club with heart shaped notes that you can write a note of encouragement to a staff member. The staff really love serving the members here and they love to hear that you appreciate their service. A kind word can go a long way!

It's not too late to get started with the Passport program. If you are interested in trying new things around the club and getting paid for it then grab a Passport at the front desk. Try just 12 activities around the club and get $20 credit on your account.

Recently we have been having issues with the club's app. It currently is down and under repair. Please remove the app from your phone as we will be releasing an updated version in the coming days.

To your health and wellness,
Derek
90-Day Passport Program
It's that time of year again! The 90-day Passport Program started January 1, 2018. For those that are new to the club, our Passport Program is an incentive-based program that encourages you to try some new activities in the New Year! Complete at least 12 different activities in any of the first three months and receive a $20 credit for each month (up to $60) on your account. Complete 12 activities during each of the three months and you will be entered to win the Grand Prize of a $250 account credit. Staff members will date and initial completed activities, one per visit. Ask the front desk for your Passport and get started!
UPCOMING EVENTS
February 10 Beginner Tennis 3:30-4:30pm
February 10 Advanced Tennis 4:30-5:30pm
March 12 Beginner Tennis 5-6pm
March 12 Advanced Tennis 6-7pm
Member Spotlight: The Scott Family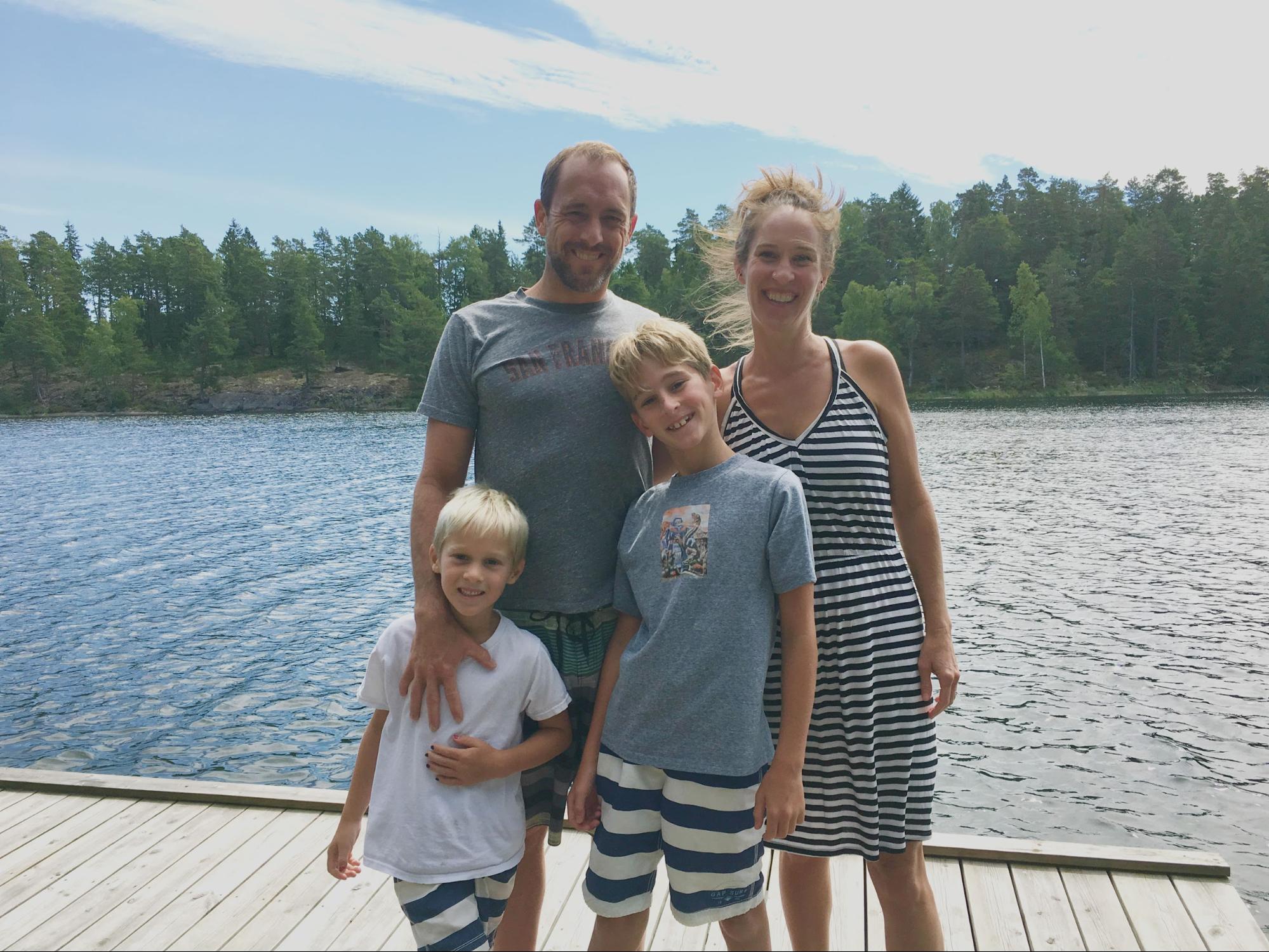 This month, we spotlight another dedicated family to The Hills community, The Scott family: Kari, Zach, Austin, and Elliott. They have been members for many years, in addition to participating in the summer programs. Here is a little information to know about the Scott family.
Kari and Scott grew up on two different sides of the United States: New Jersey and Oregon. Both Austin and Elliott were born here in Berkeley. The entire family loves to go swimming, read or watch documentaries, and doing various recreational activities. Along with those activities you can find the family traveling to see family in Colorado, Oregon, Texas, and New Jersey.
Something unique you did not know about the Scott family, Kari had the nickname "high tower of power" for being the tallest kid in 5th grade. Zach has a huge CD collection all alphabetized. Elliott designs lego sets and envisions himself as the next aerospace engineer. Austin loves listening to the music group Queen.
When you see them here at The Hills, please congratulate them for being the member spotlight for the month of February.



Employee Spotlight: Nick Beach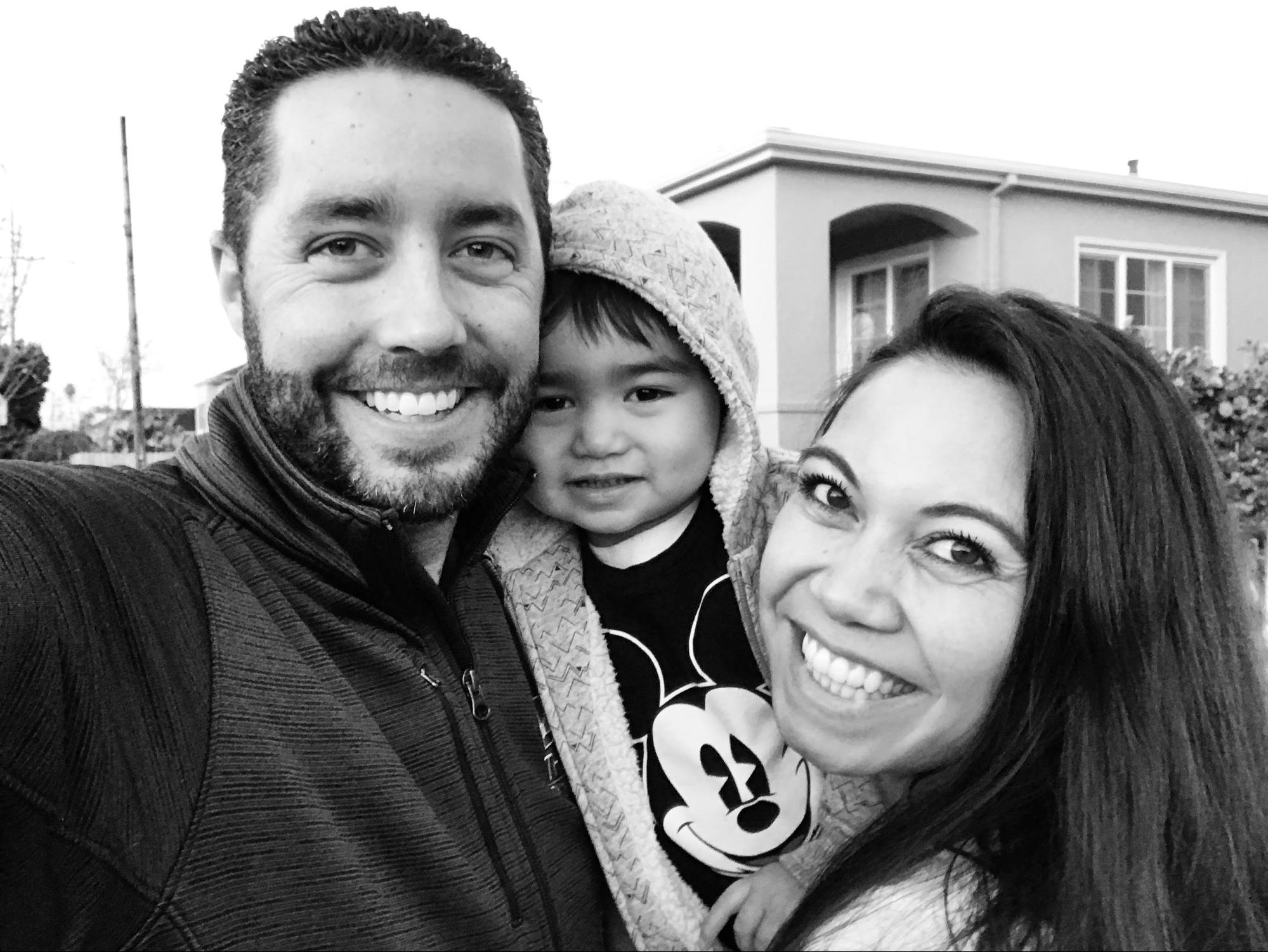 "Can I please speak to someone in accounting about my bill?"
That is the most common question we have been getting for the last month. We have a new look in our accounting department. Nick Beach is our new Administrative & Accounting Manager here at The Hills. He is our employee spotlight for this month.
Born and raised in the South Bay Area, Morgan Hill to be exact, he has worked various administrative positions. Most recognizable was with the Oakland Raiders, where he worked in the football and video operations departments for 11 years. This was a dream job as Nick was a huge Raiders fan growing up and is to this day.
Nick has been happily married to his wife Melissa and they have a 2 year old son named Charlie. In mid April, they are expecting their second child, a baby girl. Melissa is a Manager in the Ticketing Department for the NBA Champion Golden State Warriors, where she has been for the last 9 years. Nick likes to exercise in some capacity, golf, and watch the Raiders, Warriors and A's. On the other hand, Melissa enjoys baking, is a foodie of restaurants all over the Bay, and watches television shows like "Fixer Upper" and "Master Chef Jr." Charlie admires anything trucks and trains, in addition to watching "Mickey Mouse Clubhouse" & Disney's "Moana".
As a family, they spend quality time catching up in their new house and visiting family, going to the Redwood Valley Railway in Tilden Park, and preparing for the arrival of their baby girl in April.
When you see Nick around the club, please congratulate him for being the employee spotlight of the month.



Group X
Let's cross train!

For many, the biggest exercise hurdle is finding an activity you love. So, why am I advising that you try something new? By varying your fitness routine you become a stronger, more balanced athlete. In addition, it can help avoid injury. So here are a few suggestions:

Swimmers - take a day out of the pool - try a weight bearing class like Morning Jolt, Cardio Mix, or Power Yoga.
Yoga enthusiasts - Although Yoga is an all over body exercise, additional work with weights will help maintain strength -try Strength and Balance, or Circuit. You may also add cardio work to increase overall aerobic capacity. Try joining a Zumba, Cardio Dance, or Spin class.
Cyclists - Step off the bike, and work on the upper body with TBC or Basic Body Conditioning. The upper body strength will improve your balance and help maintain stability. In order to lengthen muscles that shorten in a seated position, try our new Pilates Xtreme!

The best benefit of Cross training is meeting new friends. Can't wait to see you in class!



Pilates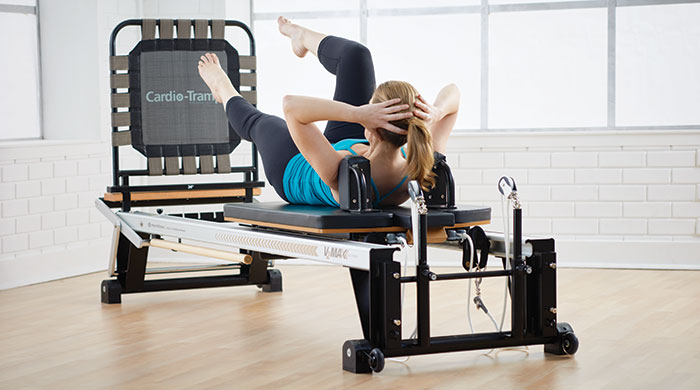 CARDIO PILATES NOW ON SUNDAYS AT 12:15 PM WITH MAE
We can't think of a better way to get over the winter blues and get your cardio in on those rainy, soggy Sundays than trying our Cardio Pilates reformer class.
You are using a special trampoline or a jump board attached on the Pilates reformer and get all the benefits of jumping; cardio training, bone strengthening, muscle building, but without putting undue stress on the joints. Add to that core training unlike any other and upper and lower body resistance that tone and strengthens every muscle.
Expect a great workout and amazing results!
During the month of February you can earn points to your Hills Passport when trying this class.
HILLS PASSPORT - YOUR WAY TO FITNESS AND WELLNESS
Here's how you can earn your Passport points in the Pilates studio:
· Take the Sunday Cardio Pilates class at 12:15 pm
· Buy a 4-pack or a 10-pack of Pilates studio classes
· Register for a Reiki Therapy Session
· Sign up for a Private Pilates Training


Please note that our Pilates Studio classes are listed on the Group Group Fitness Schedule, but you need to register and pay for classes on our Mindbody scheduler.
Questions? Don't hesitate to contact our studio: [email protected]


LITTLE KNOWN FACTS ABOUT PILATES: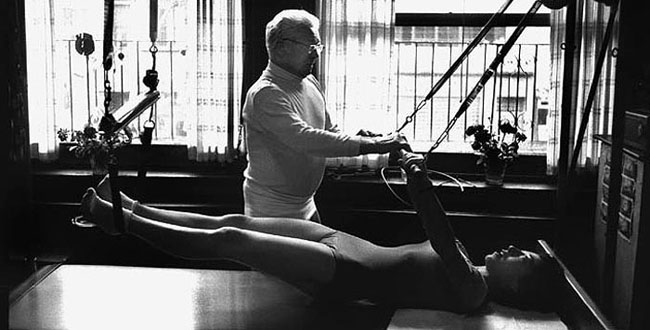 Did you know that Joseph Pilates, the founder of the Pilates method, built his first Pilates equipment or apparatus out of hospital beds? Joseph Pilates, who was German, ended up in a British internment camp during World War I. When the Spanish flu broke out Joseph Pilates trained the patients in the camp hospital using his own, unique exercise method incorporating breath and precise movements. He also used hospital beds to develop the first Pilates machines, what is now known as the reformer and Cadillac. The patients who were trained in Pilates fared much better during the difficult flu epidemic. Joseph Pilates theorized that a deep, full breathing can prevent respiratory illness, something that modern exercise science can confirm.


Celebrate February Employee Birthdays
GOLSHANI, EDEN 02/09
HERRICK, MEGAN 02/10
LACOUNTE, MATHIEU 02/18
PULVER, DEBORA 02/19
MURRAY, STEPHANIE 02/19
SCOTT, ANDREA 02/19
SMITH, WENDI C. 02/22
LUM, ANTHONY C. 02/23
COYOTL, ALMA 02/24
JOHNSON, GIOVANNA 02/25
Please join us in wishing each of them a happy birthday and thanking them for all of their hard work!



Construction Update
Pictures show the first floor layout. Framing of the second floor has started and we are hoping to have it all under roof in the coming weeks.